Life Style
Not only Lop Nur, there is also a salt lake in China with a "painful" beauty but still captivates people with its rare magnificence.
Mirabilite, also known as Glauber's salt, is a hydrated sodium sulfate salt with many medicinal properties. Mirabilite was discovered by chemist Johann Rudolf Glauber in 1625. He named it Sal Mirabilis (Miracle salt).
This salt began to be used as a raw material for soda production in the 18th century. Sodium sulphate salt is abundant in arid places as the mineral thenardite. They change to the Mirabilite form gradually in moist air.
While in the "devil triangle" of Lop Nur, the salt lake in the form of Sylvit is predominant, in Yuncheng, Son Tay, there are many salt bodies in the form of Mirabilite. They create a special beauty full of "pain" but also attract many people to admire and take pictures.
Yuncheng Salt Lake has a history of salt mining more than 4,000 years old. The lake has an area of ​​about 120 square kilometers. The salt lake here is rich in minerals for humans. Van Thanh salt lake is located in the lowest area of ​​the basin, so it has a closed flow.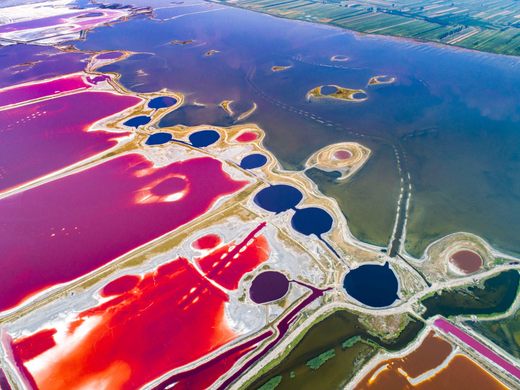 The third largest sodium sulfate lake in the world.
The salt lake at Yuncheng is derived from sulphate which is beneficial to the human body. This place also attracts many tourists to take mud baths, hot spring baths, body cleansing and photography.
The salinity of the salt here is very high, even if you don't know how to swim, you can float on your own. According to known information, floating in the salt lake for about 1 hour is equivalent to 4 hours of sleep and massage. This helps to eliminate stress, promote blood circulation, help the body relax.
Over millions of years, the black mud in the salt lake has been deposited which is rich in minerals. Taking a black mud bath for about 20 minutes can help cleanse the skin of toxins. Likewise, the hot springs of the salt lake are kept at 68 degrees all year round. When combined with the local way of salting, it will help improve bone and joint diseases, while helping the skin to be shiny and healthy.
The scenery of Van Thanh salt lake is very poetic. In the summer, you can see the vibrant colors rotating, in the winter you can see salt flowers and salt bodies forming. The salt lake contains many salt-tolerant algae that react with minerals to produce beautiful bands of color.
Special salt lake different from Lop Nur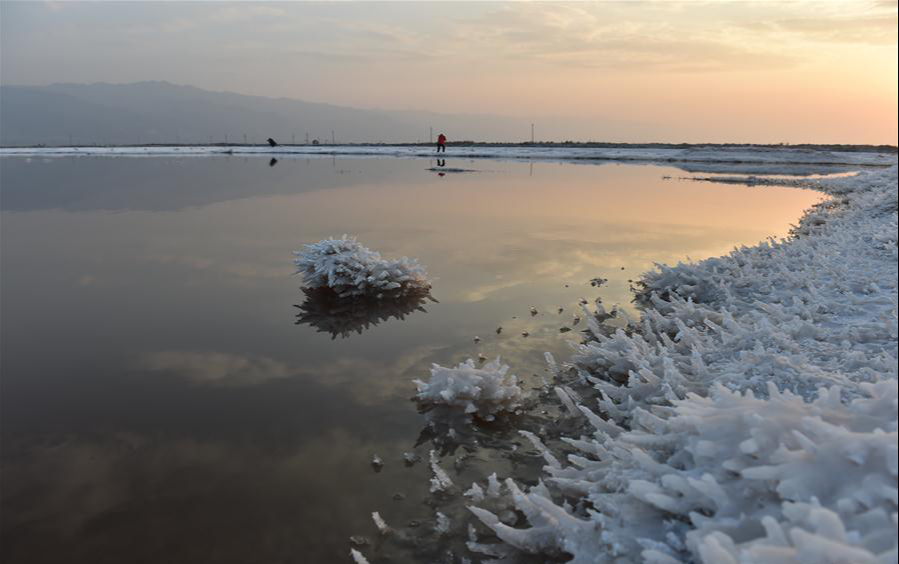 Many people know the salt lake in Yuncheng, Shanxi, China with its shimmering beauty, as brilliant as the seven colors of the rainbow. From pink, turquoise to yellow, all can change in the blink of an eye. But few people know that the salt lake in Yuncheng has a much more "painful" appearance.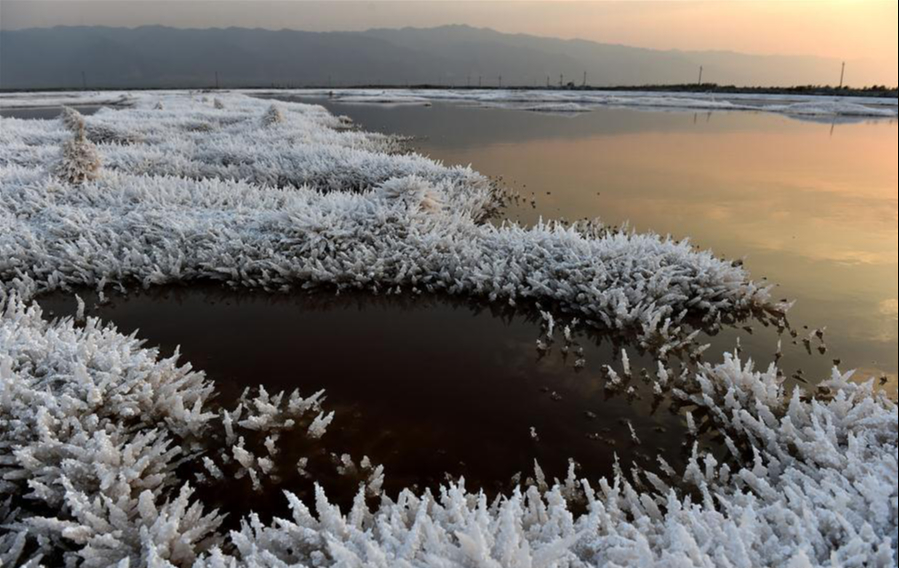 Unlike the Sylvit-shaped salt mounds in Lop Nur, the salt lake at Yuncheng takes the form of Mirabilite. The coarse, hard, sharp salt bodies poked up like extremely cold flowers.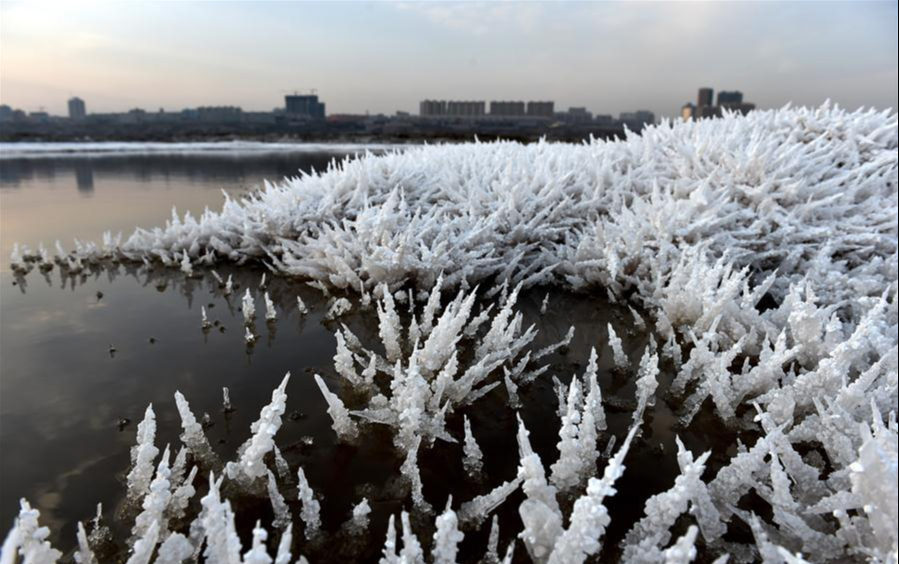 Mirabilite here is formed when encountering low temperatures. The photos capturing this terrifying moment were taken in January 2016.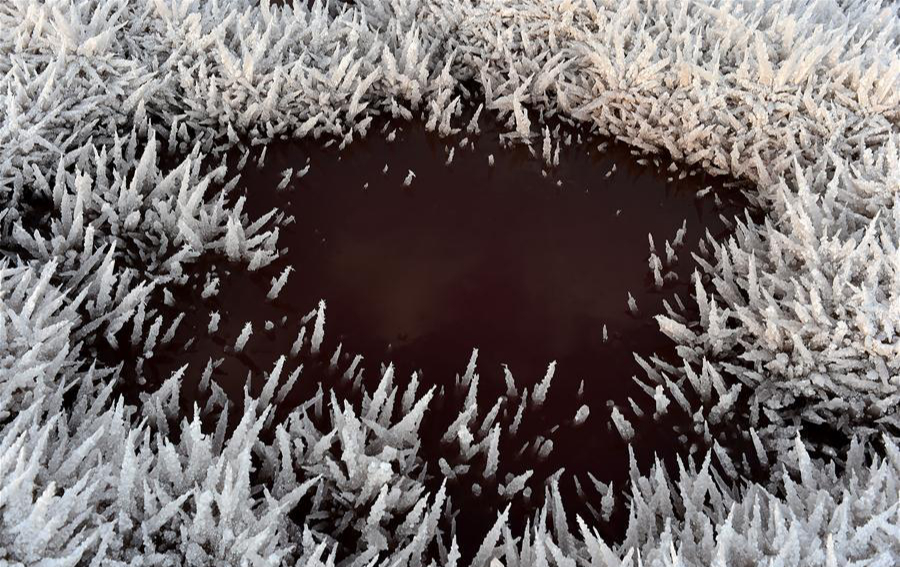 In the middle of the crimson water, the sharp salt bodies sprouted like a creepy scene in a horror movie.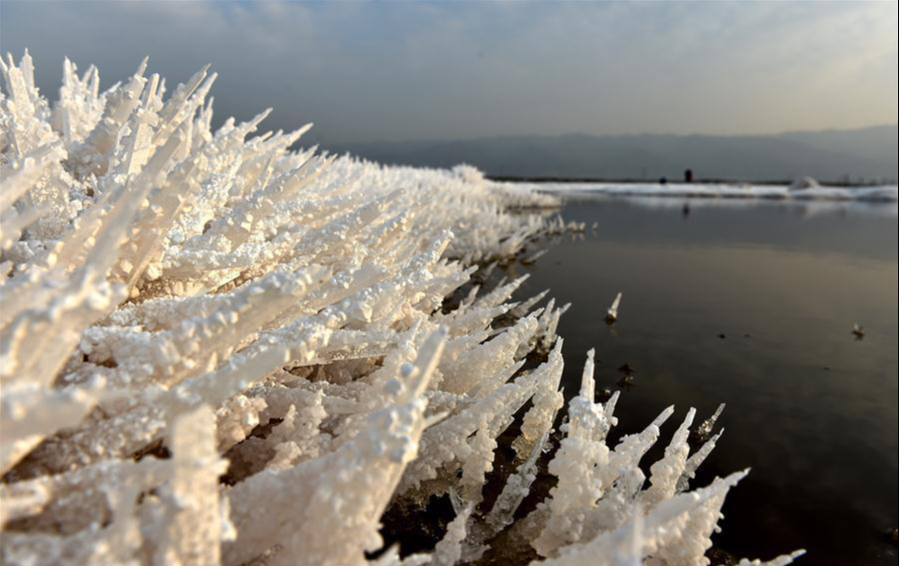 Those who are "weak astral" can feel prickly before the sharp, roughness of the raw salt body. Traveling in this area must have required special equipment.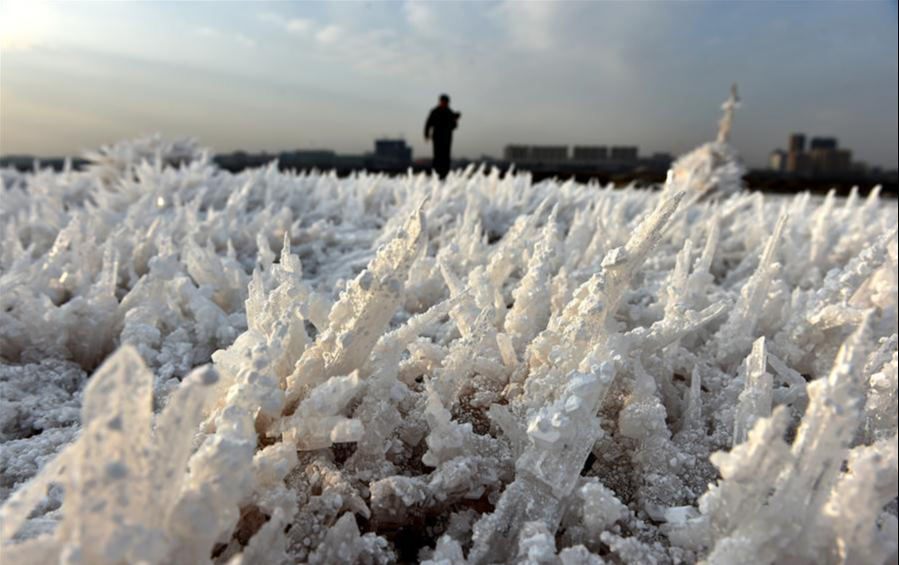 As the world's third largest sodium sulphate lake, the salt lake at Yuncheng is also known as China's "dead sea".
At other times, photos taken in the winter of 2019 show the salt lake "blooming" with salt flowers. Mirabilite's beauty really makes people surprised.
https://afamily.vn/khong-chi-rieng-lop-nur-o-trung-quoc-con-co-mot-ho-xac-muoi-mang-ve-dep-day-dau-don-nhung- van-lam-me-man-long-nguoi-boi-su-ky-vi-hiem-co-20220518101719982.chn
You are reading the article
Not only Lop Nur, there is also a salt lake in China with a "painful" beauty but still captivates people with its rare magnificence.

at
Blogtuan.info
– Source:
Kenh14.Vn
– Read the original article
here