Business
Poor, uneducated workers become Executive Vice President of Pepsi
In many cases, successful and famous products around the world come from ideas outside the boardrooms, market research rooms or teams of a company. It's the story of Richard Montañez and the birth of one of the world's most beloved snacks.
Here is Richard Montañez's inspirational story: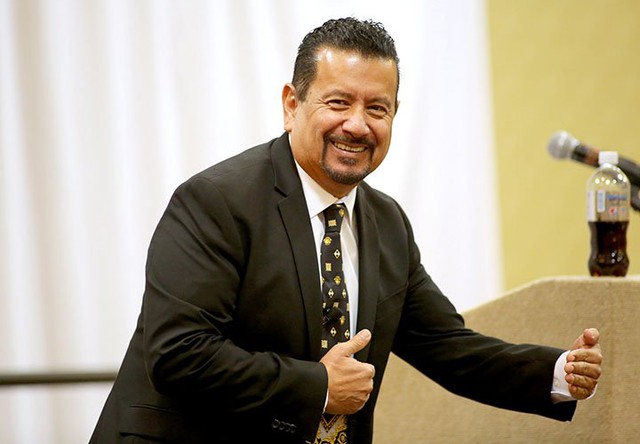 Portrait of Richard Montañez (Photo: Internet).
Poor childhood
The story begins in the 60s in California (USA). Richard was born into a Mexican immigrant family of 14 members. They live in a hut with no private room.
As a child, Richard was afraid to go to school because he did not know English, could not communicate and integrate with people. He often cried and told his mother about this, but his mother also could not help because on her shoulders was the burden of a large family.
While other kids his age say he wants to be an engineer, a doctor or an astronaut, Richard keeps quiet when asked about his dream job. At that time, life for him was just poverty, fatigue and hunger.
Because of family circumstances, Richard finished 4th grade and then dropped out to work odd jobs in farms and factories. In 1976, a neighbor told him that the Frito-Lay snack factory had just opened and was hiring for a cleaner position. Although this job only paid $4 an hour, it was more than the entire amount that Richard made since working.
The best cleaner
Before his first day at work, Richard was advised by his grandfather to keep the floors in the factory shiny at all times and to make sure he was the best cleaner Frito-Lay had ever hired. This has helped shape Richard's work ethic, helping to take him to new heights in his later career.
Heeding his advice, with every task assigned, Richard tried to complete it excellently. When he's not cleaning, he takes the time to learn more about the company's products, manufacturing, and even marketing.
Richard was so interested in the job that he asked to follow the salespeople to observe their work process. It can be said that he has researched almost every aspect of the company. Not only was he the best cleaner, over time he became one of Frito-Lay's best employees.
Career change initiative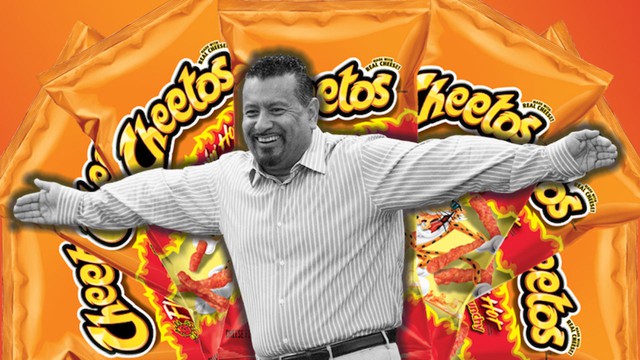 Like many big companies, there were times when Frito-Lay struggled. By the mid-1980s, they were in a state of declining profits and without any new products.
The CEO at the time launched an initiative to empower subordinates to think of ways to help the company turn the situation around. He asked all 300,000 employees to "act like an owner".
With all the knowledge and experience of doing unpaid work at the company, Richard made an appointment with the CEO to present the idea. When he learned that Richard was just an ordinary cleaner, he was impressed because his initiative seemed to have growth potential.
The CEO assigned Riachard to do a presentation for 2 weeks and then present it to everyone. On the big day, he walked into the meeting room, passionately talking about his idea.
As a Latino, he realized that Frito-Lay did not yet have a product for this community. In addition, he found that many popular snack products are often stacked next to Mexican spice shelves in Latin neighborhoods.
At this time, the company does not produce any hot spicy products. By observation, Richard believes that this product line will have a lot of potential. In Mexico, the snack "elote" (street corn covered in spices) is popular with many people. Richard used this as inspiration to create a new snack.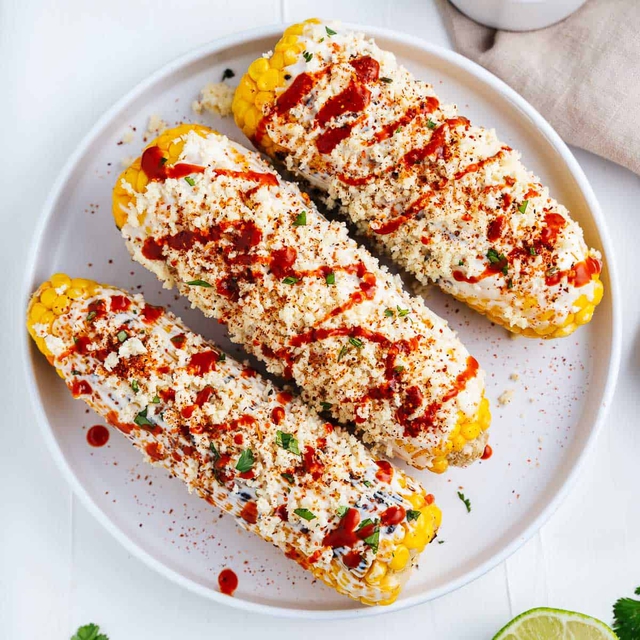 Snack "elote" (Photo: Internet).
During the meeting, Riachard said that once, when a Cheetos machine malfunctioned, churning out snacks without cheese powder, he took them home and covered them with his own condiments.
To make the presentation more convincing, Richard gave everyone a taste of the new product. After that, he was asked to put away his cleaning tools and officially became a senior employee.
Successful

The prototype Richard created was later named Flamin' Hot Cheetos. Upon launch, it became one of Frito-Lay's most successful products, helping to appeal to a huge segment of the Latino community. The new flavor he created helped bring the company billions of dollars.
Since then, Richard's career has skyrocketed. Later, he was appointed executive vice president of cross-cultural sales of PepsiCo (the parent company of Frito-Lay) in the North American market.
In addition, Richard has a lucrative "side job" as a speaker. He has appeared at events of Walmart, Target and Harvard University with remuneration ranging from $10,000 to $50,000 each. It is estimated that he owns a fortune of about 20 million USD.
Source: BI, Medium
https://cafebiz.vn/nguoi-lao-cong-ngheo-kho-it-hoc-tro-thanh-pho-chu-tich-dieu-hanh-pepsi-du-quet-don-thi-cung-phai- la-people-quet-don-gioi-nhat-20220518162452131.chn
Following the Economic Lifestyle
You are reading the article
Poor, uneducated workers become Executive Vice President of Pepsi

at
Blogtuan.info
– Source:
cafebiz.vn
– Read the original article
here