Dự án
Standard resort 'tropical paradise' at the 5-star Long Hai villa
The enchanting tropics
From the concept of wanting to live close to nature to the idea of ​​bringing nature into the living space, a special interior style has been created – tropical style. The highlight that creates the attraction of this style is the harmonious combination of materials, colors, textures, and interiors inspired by nature, blowing a fresh, fresh breeze like living on an "island". real island paradise".
"This style brings a sense of glamor and fascination at high-end destinations," architect Iain Jackson, professor at the Liverpool School of Architecture (UK) said of the tropical architectural style. According to him, the trend of bringing the advantages of nature in the tropical climate into the design is emerging strongly but has the flexibility to change to suit the indigenous culture of each country.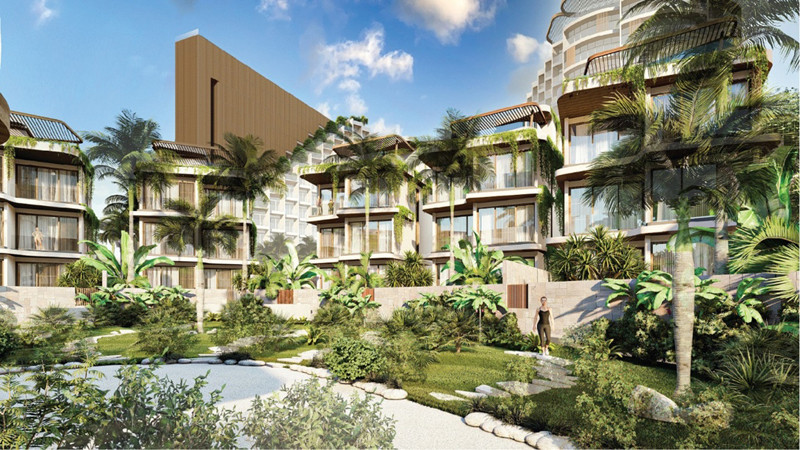 The superiority in creating a feeling of peace, bringing emotions away from the hustle and bustle of the city, tropical style creates attractive features for visitors to vacation in famous paradises such as Maldives (India). India), Hawaii (USA), Bali (Indonesia), Phuket (Thailand)… In particular, the world's top billionaires or members of the super-rich have a special affection for this style and bring it to life. them into their lavish mansions. Chahna (Malaysia), Jungle House (Brazil), Ocean Eye (Costa Rica), Tropical Modern House (Indonesia) are famous buildings that apply tropical design style, making many people excited.
In Vietnam, the tropical style is especially suitable for the soil and climate and is popularly applied in residential areas or resorts. This not only helps the space become lively and authentic, but also helps the owner feel relaxed, helping to regenerate the energy of physical and mental health. Therefore, the elite always give priority to experiencing tropical-style resort space in standard residential areas, worthy of a high-class second home and convenient to move.
Tropical resort style
Right in Ba Ria Vung Tau, Wellness Beach Villas Charm Resort Long Hai impresses investors by the architectural design at sea villas with modern tropical style like the world's resorts, helping owners to live in harmony. yourself and full of style in the midst of fresh nature.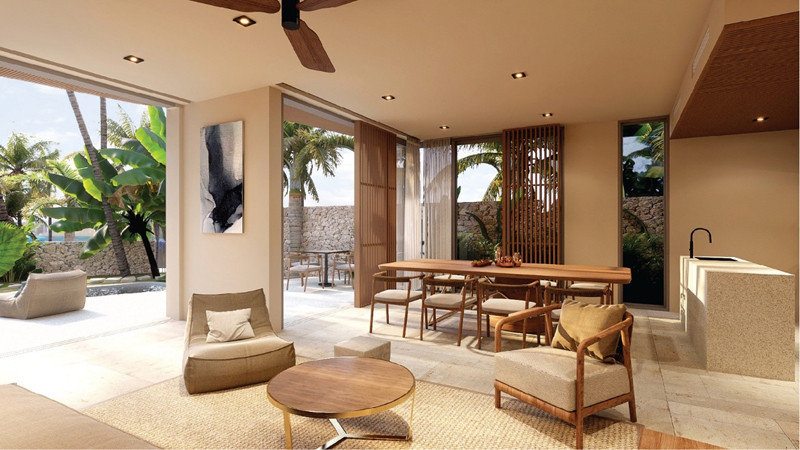 Concept open from light to space: Connecting to the outdoors is a must in tropical style. The open space at the villa helps the source of natural light, sunlight and wind from outside to flow into the house. Each room is connected to each other to bring a feeling of relaxation and spaciousness. In addition to natural light, the interior is also arranged with a system of lights of all kinds to ensure enough light at night. The color and intensity of the lights also create a warm atmosphere of tropical style.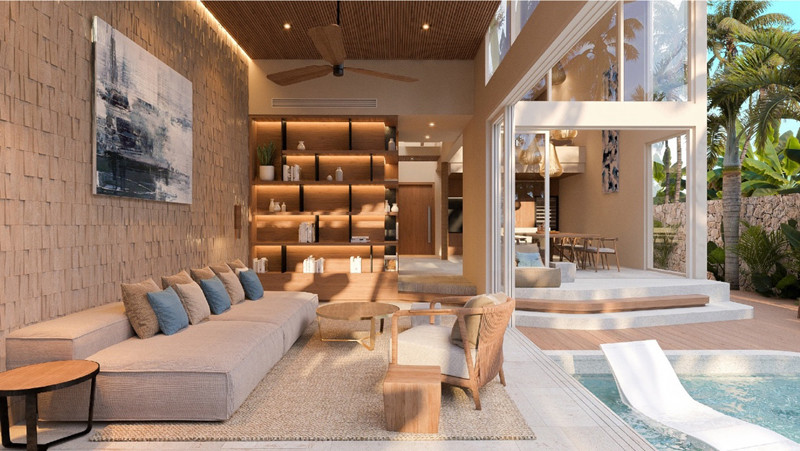 Bright tropical colors: Southeast Asian countries like Vietnam always prefer bright and warm colors in design. The expert from France (SSA Archirtect) brings a new life to the villa space from the combination of pale yellow tones of white and yellow sand, deep brown color of wood and tree trunks interspersed with endless green. from the ocean, the sky, the grass. Neutral colors such as white or beige are used as colors for the ceiling and walls, making the room elegant but still vivid and eye-catching, with typical tropical colors.
Eco-friendly materials from nature: Most of the materials that make up the Tropical style are of natural origin, from silk to rattan and wood. These materials are aesthetically pleasing, environmentally friendly, convenient to use and safe for health, in line with world trends. Wood material in the tables, chairs, door frames, stairs is an inspiration that never goes out of fashion over time. Decor items made of wicker or rattan materials are also widely used to bring a feeling of closeness to nature (ceiling lights, floor mats made from natural fibers, etc.)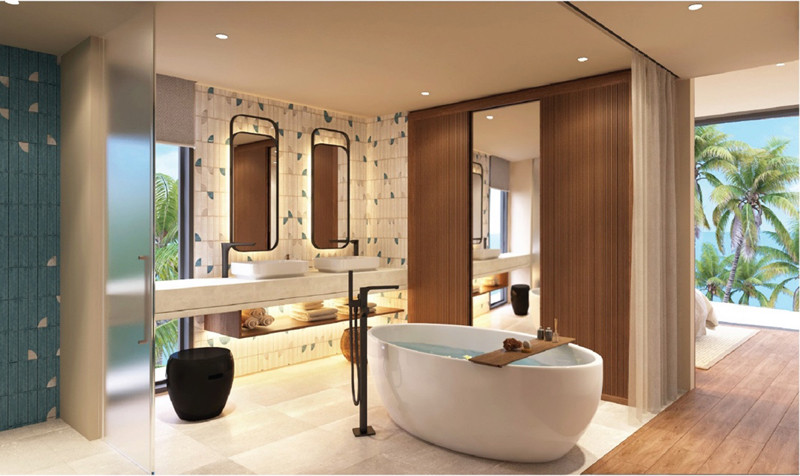 Exquisite and unique interior decor: For a tropical-style resort, every detail in the interior is meticulously and carefully crafted to harmonize and blend with the breath of nature from raw materials to installation art. Decorative items, baskets… are delicately hand-carved from skilled artisans. Walls made of seashells or simple oil paintings… are limited edition works of art that not only adorn the tropical space with its uniqueness, elegance and class in a natural way but It also elevates the style of the villa owner.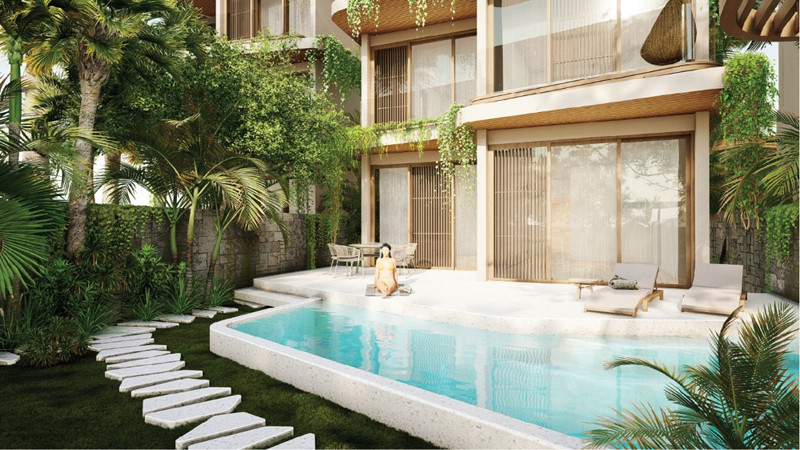 Green garden between 4 levels of nature: Leaning on leaves, 24 villas at Charm Resort Long Hai bring tropical vitality through 3-storey greenery system to help regulate oxygen, create shade, landscape or feng shui elements… Trees are also arranged. in each room, or a small garden right outside the porch, creating a fresh and cool living space all year round in the middle of a separate, private area. In addition, the 8km-long Minh Dam mountain and forest ecosystem surrounds the back and overlooks the 300m pristine coastline, making Wellness Beach Villas a "treasure" of the elite pursuing "wellness living." creating a new resort trend in the tropical urban of Long Hai.
Phuong Dung
You are reading the article
Standard resort 'tropical paradise' at the 5-star Long Hai villa

at
Blogtuan.info
– Source:
vietnamnet.vn
– Read the original article
here