Business
The 18-year journey of ups and downs of the "billionaire" empire
Facebook is currently the most popular social network in the world. As of April 2022, Facebook has over 2.9 billion monthly active users. It can be said that this is one of the famous and typical success stories in Silicon Valley: The founder's simple idea, starting a business from a very ordinary place, a college dorm room, and then developing it. developed into the world's leading technology giant.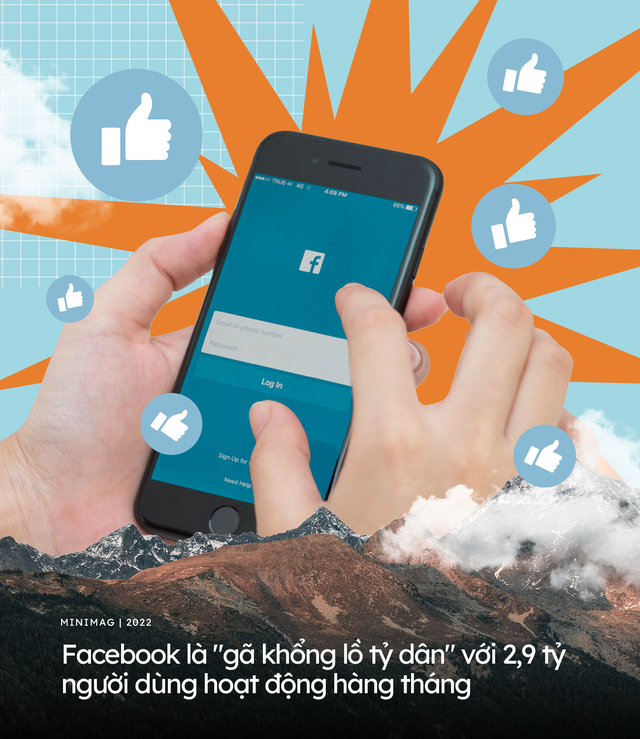 Facebook was launched on February 4, 2004 by Mark Zuckerberg and a few college friends. At that time, Zuckerberg was a sophomore at Harvard. Once, he came up with a desire to build a tool for people to learn and get to know each other better online.
From there, Zuckerberg embarked on building a website for Harvard students to communicate. At first, he even "hacked" into the database of the dormitory management board and posted pictures of his classmates on it so that people could vote for which photo was "hottest".
In just 4 hours since it was created, the site had 22,000 views from 450 users. However, a few days later, the school administration requested that this page be removed for privacy reasons.
After that, Zuckerberg and 3 friends, Eduardo Saverin, Dustin Moskovitz and Chris Hughes founded a social network among Harvard students called "FaceMash", the predecessor of today's Facebook. It can be said that FaceMash represents the most primitive concept of Facebook – where people can find each other online.
Within a month of its launch, half of Harvard students became Facebook members. Realizing Facebook's potential, Mark Zuckerberg decided to drop out of school to focus on business development.

The company left the dorm room to move into a small office in Palo Alto, California. By May 2005, they had received a total of $14 million in grants.
Mark Zuckerberg's wealth increased rapidly thanks to the stormy development of Facebook. In 2008, for the first time, he appeared on the Forbes list of world billionaires with a net worth of $1.5 billion. At that time, he was the youngest of 1,125 billionaires on the list.
That same year, Facebook settled a lawsuit against former classmates of Mark Zuckerberg Cameron Winklevoss, Tyler Winklevoss and Divya Narendra. They allege that Mark stole their idea from the social media platform Connect U. Then, according to the settlement between the two parties, they received 1.2 million Facebook shares.
In 2012, Facebook first issued shares on the New York Stock Exchange. At the time, it was the largest tech IPO in history. Over the next few years, Mark Zuckerberg made a number of notable acquisitions such as buying Instagram for $1 billion in 2012 and WhatsApp for $19 billion in 2014. Facebook also acquired VR company Oculus in October. March 2014 for $2 billion.
By the end of 2014, Mark Zuckerberg's net worth had reached $30 billion. A new phase in Mark Zuckerberg's career began in 2015 when he and his wife Priscilla Chan launched the Chan Zuckerberg Initiative. The couple pledged to give 99% of their Facebook shares to the fund to "advance human potential and promote equality".

In 2017, Facebook came under intense scrutiny for its role in spreading disinformation and misinformation during the 2016 presidential election. Scandals continued to surround Facebook in 2018, the private company. British consultant Cambridge Analytica was found to have collected the personal data of 87 million Facebook users to influence voter opinion in the election.
In November 2018, Mark Zuckerberg's leadership ability was once again questioned when a New York Times report said that Facebook knew of Russian efforts to interfere in the 2016 US election but Information about this is not available until a year later.
At the end of 2018, Mark Zuckerberg's net worth hit a 3-year low of $49.4 billion. However, after that, the company was still "living well" thanks to the increasing number of users.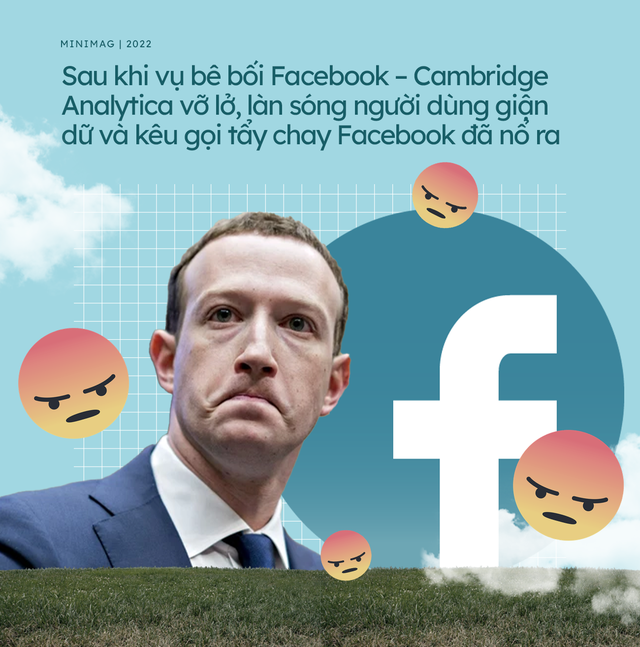 Facebook has launched many projects and products to attract users and diversify revenue. Even so, the efforts are not always well received by users. Last year, Instagram for Kids (Instagram for children under 13), caused a wave of outcry before it was released.
Even the attorneys of 40 states in the US asked Zuckerberg to abandon the plan to launch this application on the grounds that American teenagers "are not fully equipped to overcome the challenges of having a social network account". festival".
Cryptocurrency Diem (formerly Libra) also faced a wave of opposition when it was announced in 2019. At that time, it was expected to be backed by a series of international businesses, expanding Facebook's connectivity capabilities. with the cryptocurrency market.
However, in February of this year, the organization that manages the cryptocurrency project Diem announced it would cease operations. The intellectual property rights and assets related to the project will be sold to Silvergate Capital for $182 million.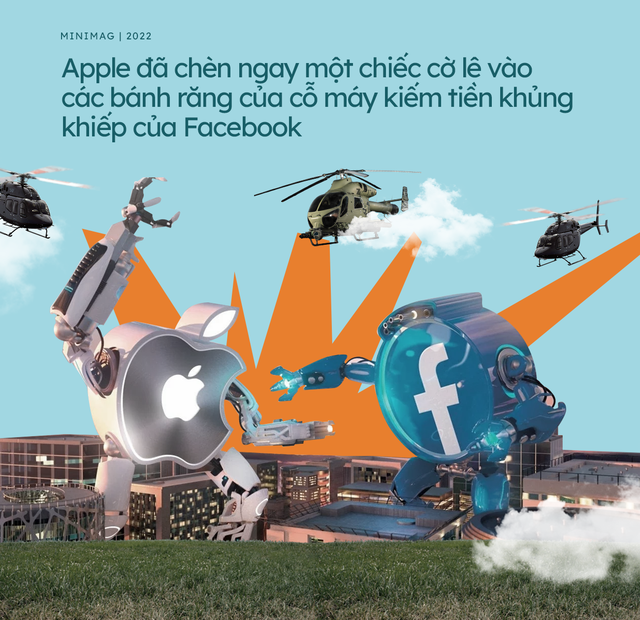 Another difficulty Facebook has faced are changes to WhatsApp's terms of service, which are designed to help Facebook turn the messaging app into an e-commerce platform. Facebook's plan has been met with backlash for months, prompting many users to switch to other messaging platforms such as Signal and Telegram.
With a business operating with the motto "fast moving" like Facebook, all of the above negative feedback is more than inconvenient. It is difficult to grow if every time a new product is announced, users are not only not excited, but also wary and opposed.
As a network of platforms with a total of 3.45 billion users and a lot of important users who do not want to take over an existing or upcoming product, Facebook will face the problem of "doing". ".
Authorities can ban one company from buying another, and large businesses often halt mergers and acquisitions while under scrutiny. However, a technology company cannot stop launching new products. In today's fast-paced technology market, that is no different from receiving a "death sentence".
Besides, the new privacy policy on iOS is also a headache for Facebook because it significantly limits their ability to advertise to iPhone users. A statistic last year showed that up to 96% of users in the US had "banned" Facebook from tracking their activities for advertising purposes.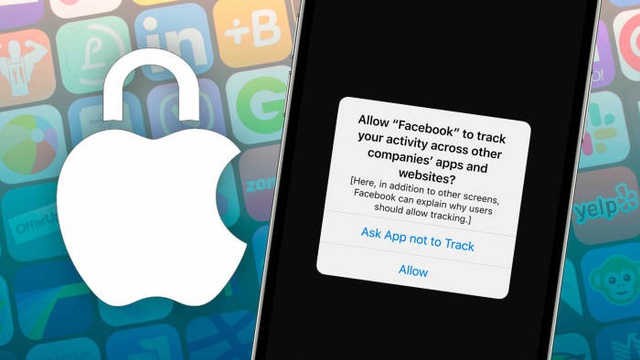 It can be said that Facebook has built one of the most terrible money machines the world has ever seen. But then, Apple appeared and immediately inserted a wrench into the gears of that machine.
That was one of the comments about Facebook's situation this past February, when Facebook's parent company, Meta, released an alarming earnings report. Immediately, the social networking giant's capitalization evaporated $ 250 billion in just 1 day – a drop in value of up to 26%.
Facebook says Apple's change to how advertising works on iOS apps – specifically now that it's harder for app makers and advertisers to track user behavior – will cost Facebook up to $10 billion in sales this year.
Even so, Facebook is still making huge money from advertising. It is forecasted that they will collect $ 129 billion in advertising revenue this year. But that means Facebook's ad business will only grow about 12% from 36% the year before.

Another issue that is probably also causing Facebook concern is the tendency of young users to leave the platform. In the fourth quarter of 2021, more than half a million users left Facebook. This is the first quarter they encountered this situation.
While the drop isn't huge, it's taken as a sign that it seems Facebook has grown to the point of global saturation, the number of users has "peaked" and can't grow any more.
The generation of users who have been with Facebook since the early days are now in their 30s. Being unattractive to young people is a bad sign for a platform that wants to grow like Facebook.
According to the Economist, now a part of young people see Facebook as a platform for middle-aged people. Even many investors are concerned that Facebook has become too outdated.
This newspaper said that Zuckerberg has turned from reviving Facebook to developing technology in many fields, from the metaverse, VR glasses to smart watches. In the latest financial report, the company promised to invest more in services that help businesses easily contact customers through advertising.
https://cafebiz.vn/facebook-hanh-trinh-tu-startup-ra-doi-trong-phong-ky-tuc-xa-harvard-den-ga-khong-lo-ty-dan-dang-doi- mat-nguy-co-het-thoi-20220519170009111.chn
You are reading the article
The 18-year journey of ups and downs of the "billionaire" empire

at
Blogtuan.info
– Source:
cafebiz.vn
– Read the original article
here