Đời sống
The "pink balls" crossed thousands of kilometers to support the 31st SEA Games
Volunteer students who crossed thousands of kilometers to Hanoi to support SEA Games 31
More than 10 days now, since SEA Games 31 Officially taking place the matches, Ly Thuong Kiet (24 years old, final year student, University of Agriculture and Forestry in Ho Chi Minh City) traveled thousands of kilometers to Hanoi to volunteer to support.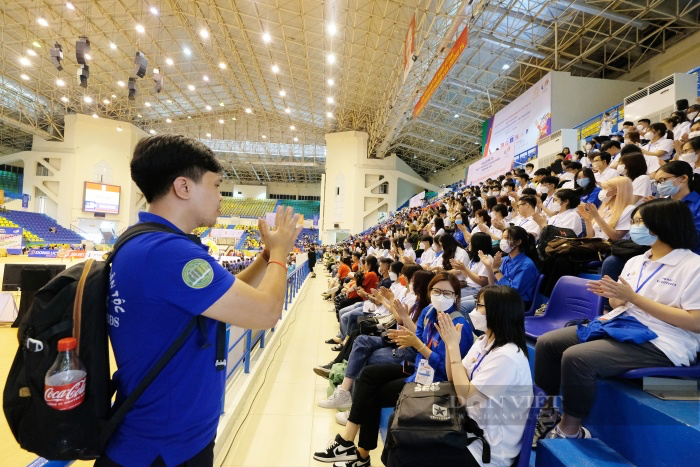 At Quan Ngua Sports Palace (Ba Dinh District, Hanoi), Kiet manages about 200 volunteers to support this SEA Games. Every time an athlete participates in a competition, a group of volunteer students joins in the crowd of clapping, making the atmosphere here more lively and vibrant. At the end of the competition day, the whole group came together to clean up the toilet and clean up the trash.
Feelings of support volunteers SEA Games 31. Clip: Gia Khiem
Exchange with Reporter Dan Viet, Kiet shared, going to Hanoi to volunteer at the Southeast Asian Youth Festival and the SEA Games from May 7 until now. The past few days have been a memorable series for Kiet as well as more than 3,000 other volunteers.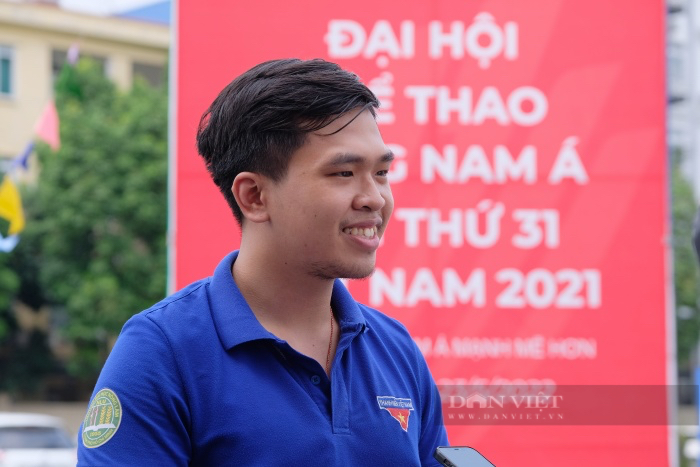 "My feelings are great, happy to be one of the volunteers who can go to Hanoi to enjoy the atmosphere SEA Games 31. I was accompanied by the organizers and witnessed other countries come to Vietnam to attend the SEA Games. I was impressed when I watched the grand opening ceremony at My Dinh National Stadium, imbued with cultural and national spirit," Kiet shared.
According to Kiet, the Ho Chi Minh City Youth Union this time has nearly 10 people directly to Hanoi. Everyone has tried to arrange the exam schedule and study schedule to enthusiastically participate in activities in the areas assigned by the Youth Union. The daily job of Kiet as well as other volunteers is to guide the audience to each position in the stadium, arrange seats, clean the toilet and cheer for the athletes.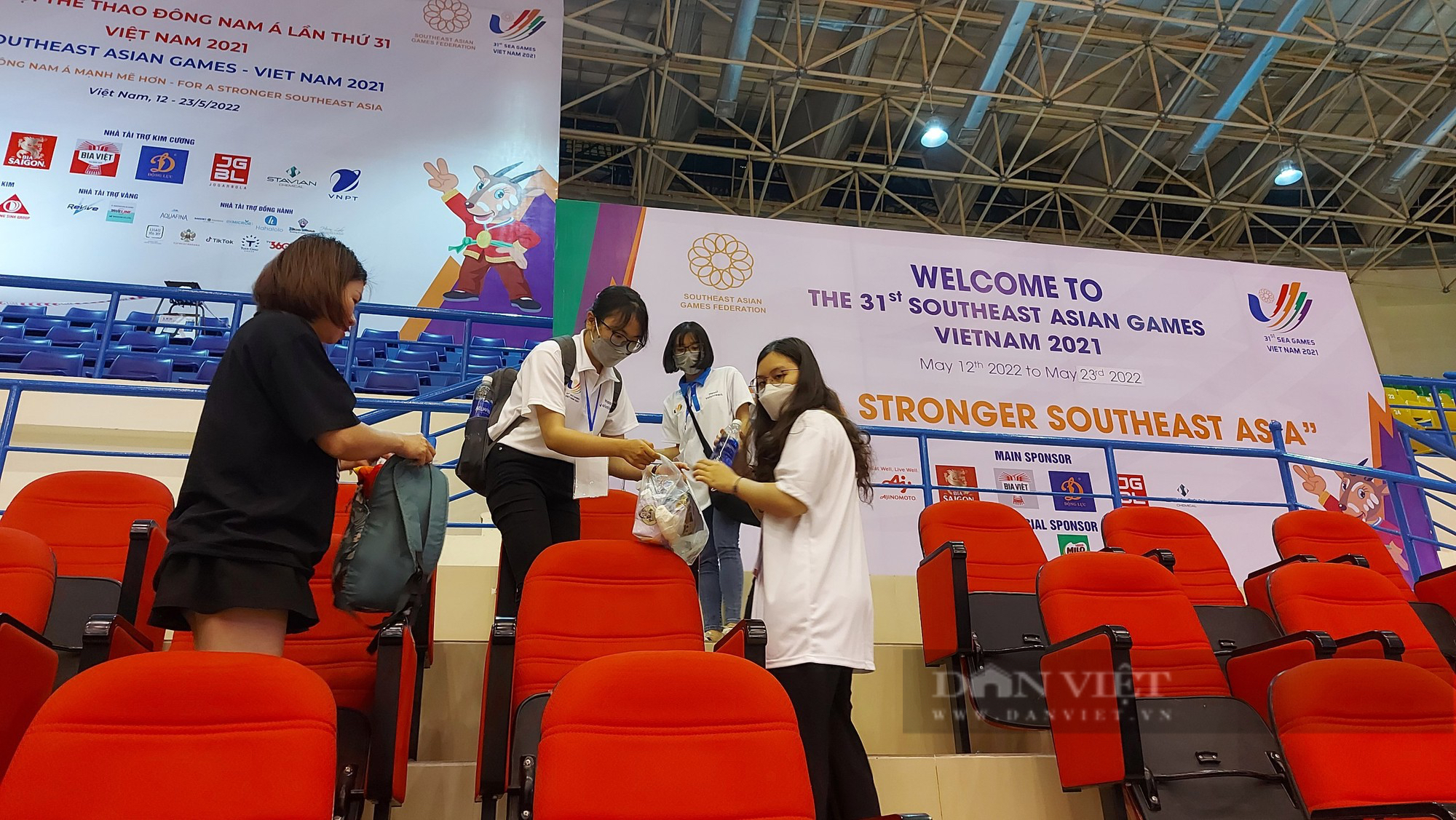 "For me, having the honor of volunteering this time is an emotion I will never forget. Here, I can watch athletes compete, and be in tune with the crowd cheering for the Vietnamese sports team. I have won many gold medals. Through that, I feel that sport has helped bring people together. Also, the impression for me is that foreigners love Vietnamese people very much. They feel the love, the hospitality of Vietnamese people when they are enthusiastically helped", Kiet said excitedly.
The male student said that when he signed up to volunteer this time, his family initially did not agree because he was afraid that he would be surprised if he was in the South when he went to the North. However, before the sincere sharing of their son, "I go to contribute to the common task as well as immerse in the sports atmosphere", Kiet's parents were very supportive.
"Every day, my parents call to ask if I'm eating well? How do I work? My parents told me to complete the task well and come back soon. This time, I found that Hanoi people love me very much. They help us a lot. When they know that they are volunteers, they also support the cost of the room and board, the neighbors who don't forget to give us necessities and ask if there's anything missing. more heartwarming", Kiet emotional.
Beautiful "pink ball" joins volunteers SEA Games 31
Similar to Kiet, Pham Thi Hien (21 years old, 3rd year student, University of Finance – Marketing Ho Chi Minh City) said, this SEA Games is an unforgettable experience for her.
Hien said that when she received the notification that she was one of the very few students in Ho Chi Minh City who had volunteered to support the SEA Games in Hanoi, she was very happy and excited. Here, Hien was assigned to be in charge of about 200 volunteers at the gymnasium in Ha Dong district.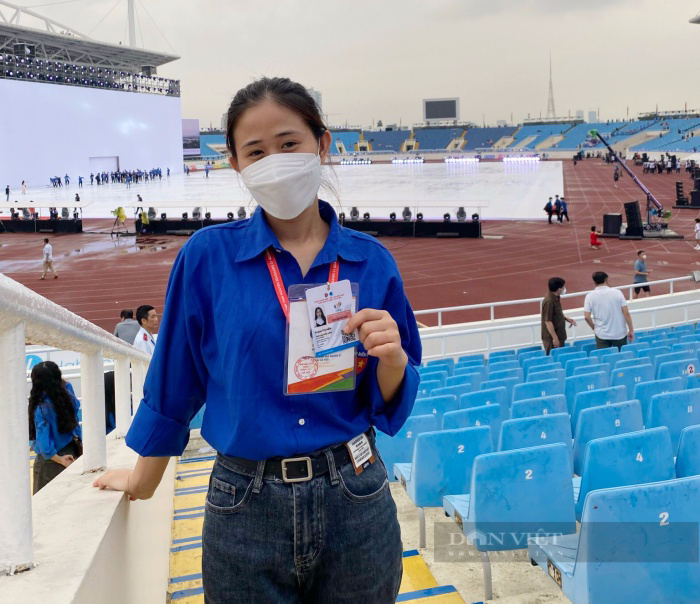 "I am very touched because I have made a small contribution to serving the SEA Games more successfully. Through this participation, I have gained many communication skills, handling special situations, skills in foreign languages. I have contact, Support foreign guests, coordinate your participation in the mission, guide people to the stands.
On the opening day of the SEA Games at My Dinh National Stadium, I remember the memory of a foreign male tourist whose phone ran out of battery. In that situation he also doesn't know what to do, can't contact you to go with him. Our volunteer quickly helped borrow a power bank for him to charge. After that, the visitors were very moved to thank for the hospitality and friendliness of Vietnamese people," Hien recalled.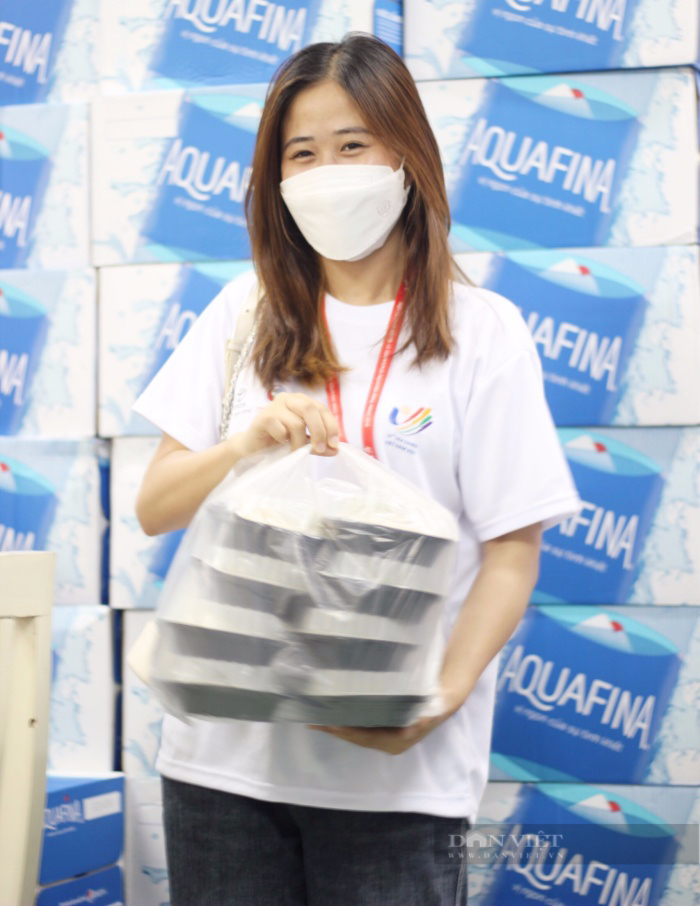 As a volunteer, more than 1,000 km away from Hanoi, Hien clearly feels the closeness and friendliness of everyone. "My family was very supportive when I asked to volunteer in this SEA Games. However, some acquaintances were worried that I would feel lonely coming out here, facing many difficulties when not familiar with Hanoi. However, when I arrived in the capital, I was very happy. Everyone was surprised to know that I was out here in Ho Chi Minh City and very friendly," Hien shared.
Hien and Kiet both share the same joyful feeling when experiencing meaningful youth. Through this event, both of them are more mature and more oriented for the future.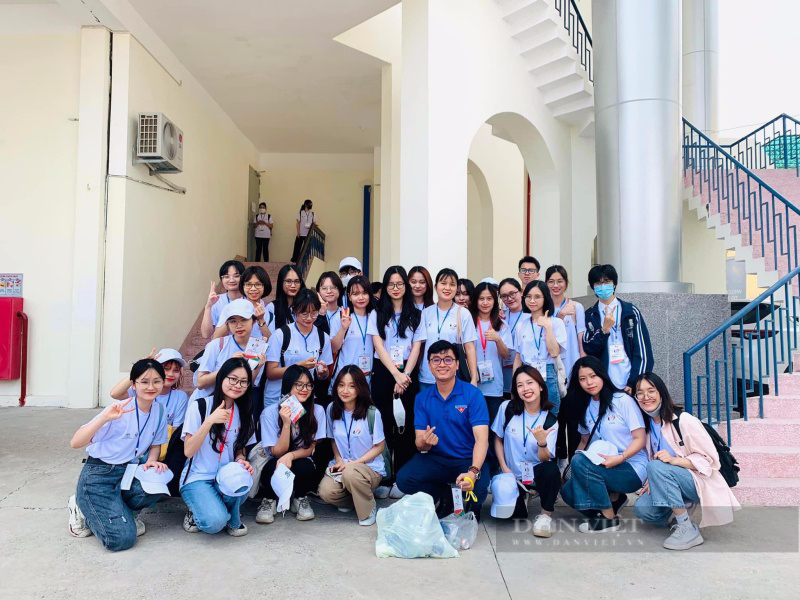 Not only Kiet and Hien, but also female student Nguyen Thi Bich Tram (second year student, National Economics University) said, this SEA Games is an unforgettable memory.
Share with Reporter Dan VietTram said, feeling very honored to be one of the few lucky students selected to participate in volunteer work for this Southeast Asian Games.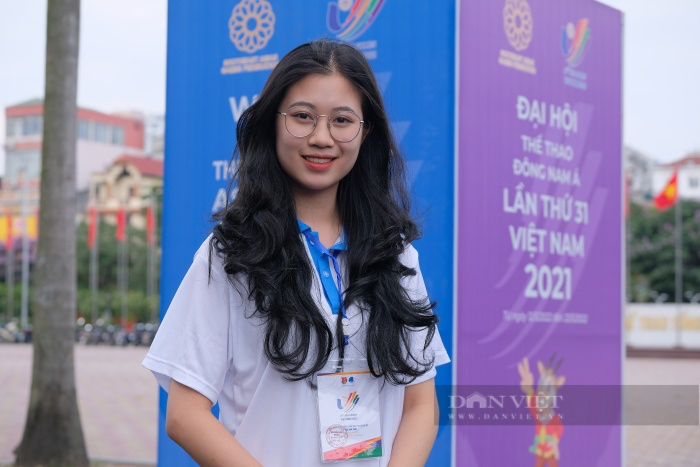 "Being able to participate this time is a good memory for Vietnamese students to their friends around the world. Recently, I was honored to hold a sign for the Vietnamese sports delegation to attend the Southeast Asian Youth Festival, then I participated in the coordination. Going in and out of the SEA Games, cleaning the toilets with everyone. When participating in volunteer work, it was still a bit difficult when I was not used to it at first, but after everyone's enthusiastic support, I caught up with the pace," Tram said. speak.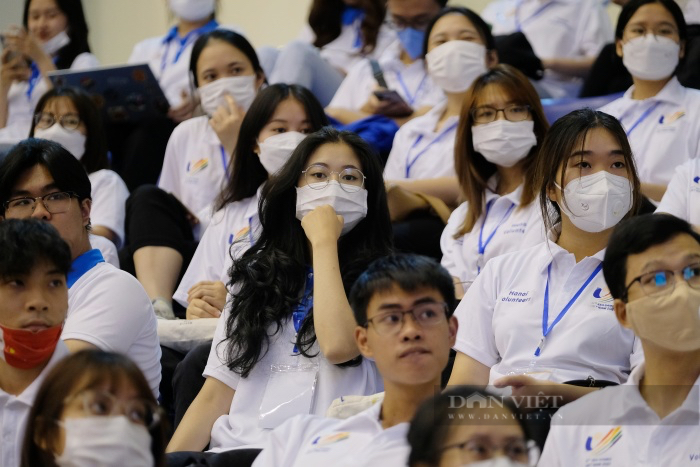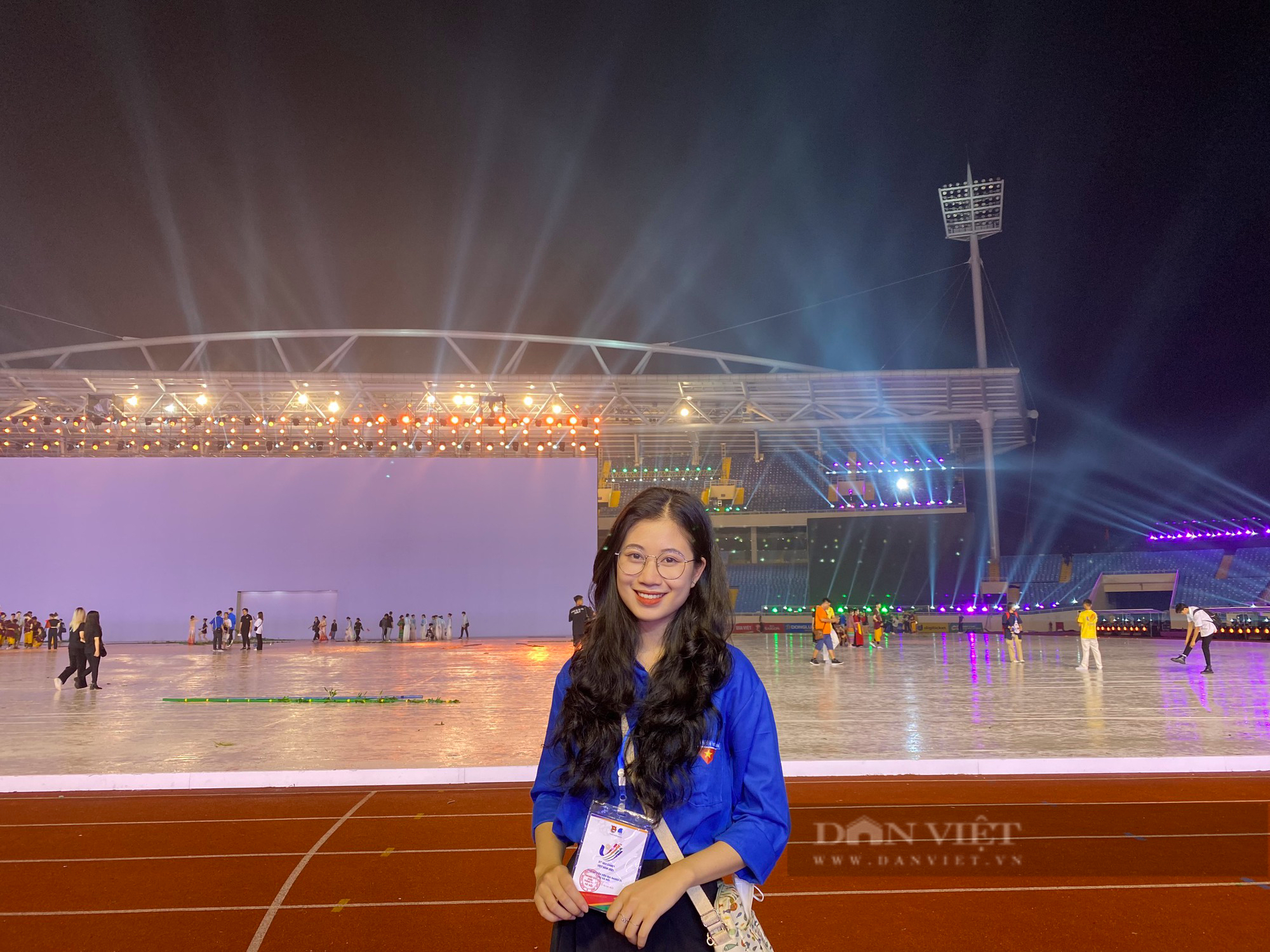 According to Tram, the athlete's repertoire gives people like her a lot of emotions. The female student believes that the top sports competition is very harsh, in order to get good parts and win medals, athletes have had to spend a lot of time practicing, exchanging a lot of sweat and effort.
"Being a volunteer this time is very meaningful to me. I have been exposed to many friends, contributing to the success of the organization. SEA Games 31 and I think everyone feels the same, hope SEA Games 31 success. My family is also very supportive of the work I am doing because this is a very useful extracurricular activity for Vietnamese youth, especially people like me," added Tram.
You are reading the article
The "pink balls" crossed thousands of kilometers to support the 31st SEA Games

at
Blogtuan.info
– Source:
danviet.vn
– Read the original article
here