Life Style
Working 3 jobs at the same time, earning 30 million/month but never having any spare
23 years old, working 3 jobs at the same time, income around 30 million/month, but I never have any money left over, I still have to borrow money from my mother to make ends meet. It's worth mentioning that my essential expenses are not high and I "save" a lot.
Every month, if I calculate the total of all fixed expenses such as rent, meals, transportation, … I also only spend 15-20 million to let go. So what is my remaining money "lost" here?
Who is the "thief" who is wearing away my wallet?
Or, how about making a budget for junk food every month?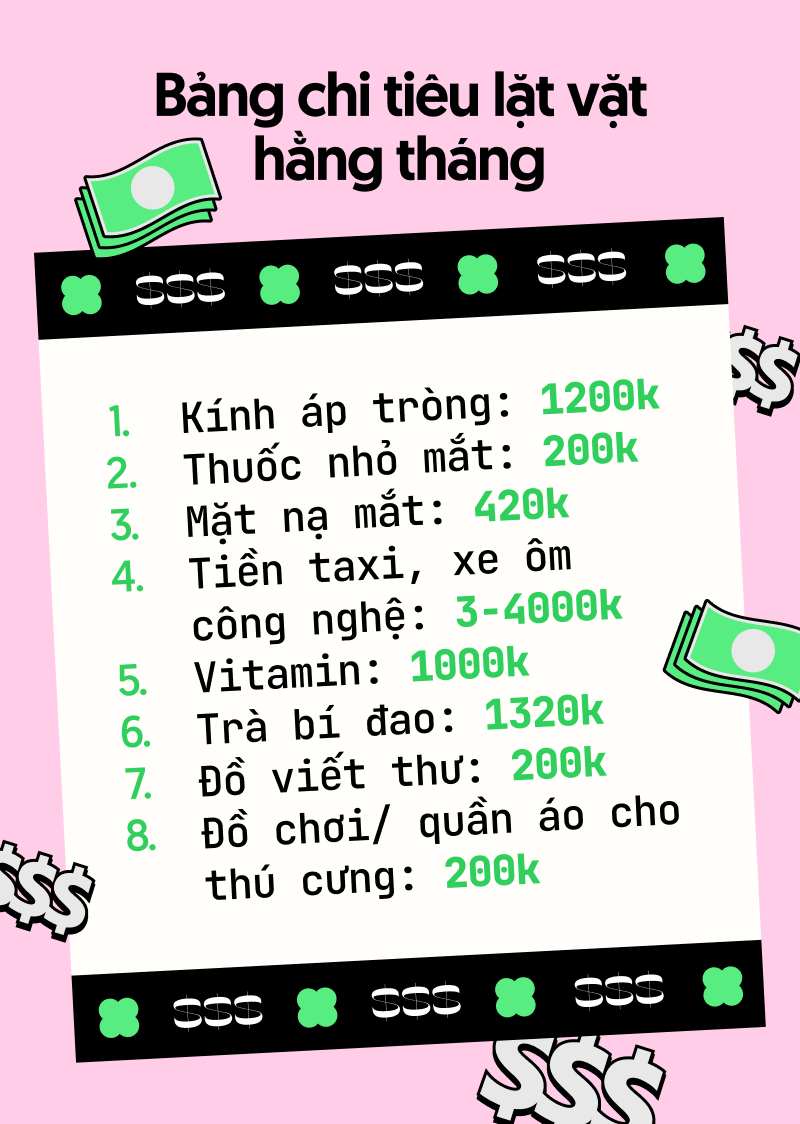 In total, the fog has run out more than 7 million, no soul?
A little shrewd ha!
I myself am a girl, so I will always want to be as beautiful as possible, so even though I am nearsighted, I still limit myself to wearing glasses on the street. Instead, I use Seed's disposable contact lenses, a pair costs about 80-90k, sometimes use 2 pairs for coffee in the morning, night out. For savings and convenience, I usually buy 1-2 boxes at the same time, so it's a bit cheaper than buying individually every day.
Using contact lenses regularly, of course, I also have to constantly have eye drops. In addition to eye drops for contact lenses, my nearsighted eyes also use eyewash, cooling drops, and soothing eye drops. Not to mention, as a genuine night owl, I also regularly use hot eye masks to reduce fatigue, fatigue and dark circles. The one I use often costs 140k/box of 5 pieces.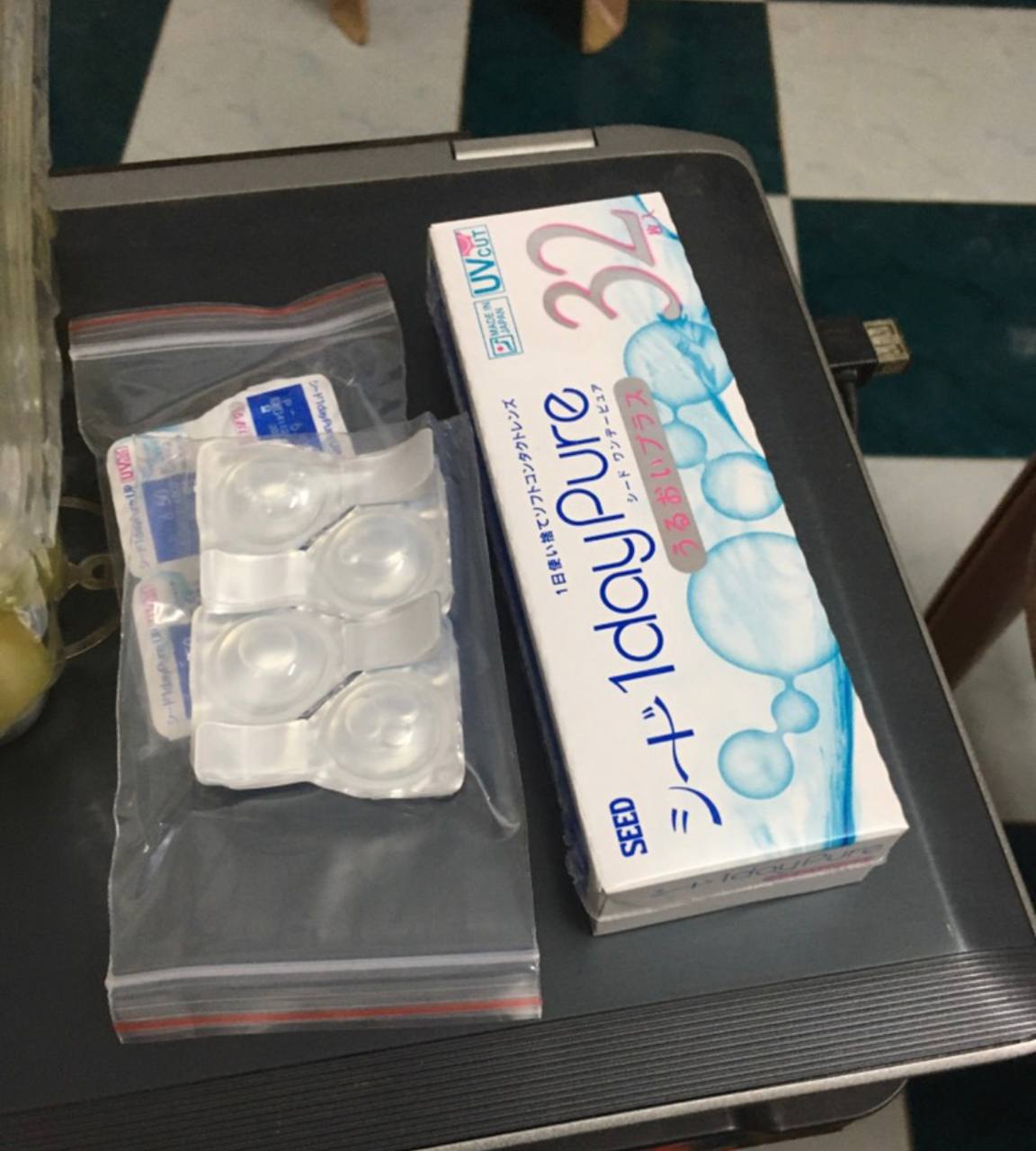 Because I want to look more beautiful, I rarely wear glasses but mainly use contact lenses
As for vitamins, the ones I usually take are iron, vitamin C, and biotin to make my skin and hair more beautiful. In addition, I also use sleeping candy, oral collagen. This expense is difficult to estimate exactly how much money / month because of many types and depending on how expensive the vitamin is. Normally, this cost will cost me about 1 million/month.
One of my "unnecessary" but indispensable expenses is squash tea. Instead of being addicted to coffee or milk tea, I am extremely passionate about squash tea, I even drink squash tea instead of filtered water. The type of tea I drink costs 5-7k/small bottle, a box is about 170k. Sometimes to change the wind, I will order squash tea, but at luxury milk tea shops for 40-50k / cup with white pearls.
I like squash tea so much that in addition to buying bottled, every time I order from outside, I order 3-4 cups to drink in a day
I am currently "in love". The house is in District 2, my lover is in District 7. In order not to be "far from my heart", I will visit my lover's house 2-3 times a week. When the work is too stressful and exhausting, I can visit 4-5 times to hug my lover to sleep and recharge. Taxi, motorbike taxi technology for each time "shortening the distance" ranges from 170-250k / way. The reason why I don't drive myself or let my lover pick me up is because the distance is quite long, there are dark roads that I always stop at late at night and return at noon the next day when my lover has gone to work, so it is difficult to move by myself. Fortunately, this expense is "burdened" by the lover, otherwise I am not sure that I "go bankrupt" long ago.
Another "thief" wearing away at my wallet is a letter-writer. I have a hobby of writing letters to everyone. Writing letters to me is not something "special" but just a form of exchange of information, so I write almost every day. The type of writing paper I use is Muji's: 1 pack of 15 sheets/ 30k, envelopes cost 28k/ 20 pieces. Occasionally, I will order extra pens and envelopes made of textiles from abroad for important letters.
I currently have 2 dogs. Because my dog ​​lives with my mother, my mother takes care of all the expenses, so I show my care for them by surfing the e-commerce platform, I buy a dozen when I see clothes, toys or good toys for the pet. about.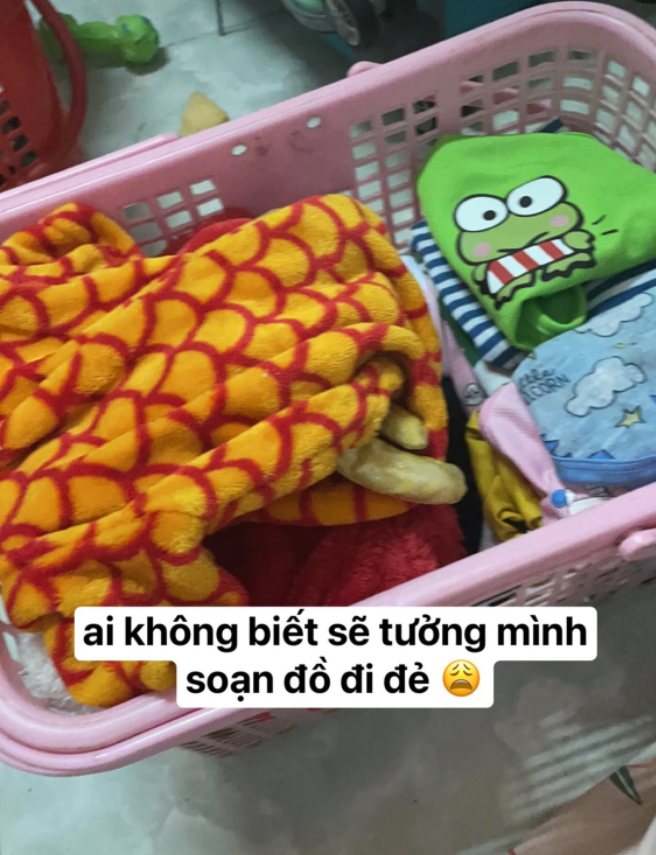 Every time I put things up for my dog, I'm stunned because it's too much
In addition to the fixed expenses, which can be listed as above; During the month I sometimes have the urge to buy a lot of unnecessary things. There was a time when I spent nearly 10 million to buy 3 bags, 2 pairs of shoes at the same time and never touched it. Or "crazy" I buy 100 pairs of white socks at the same time and leave them there from year to month…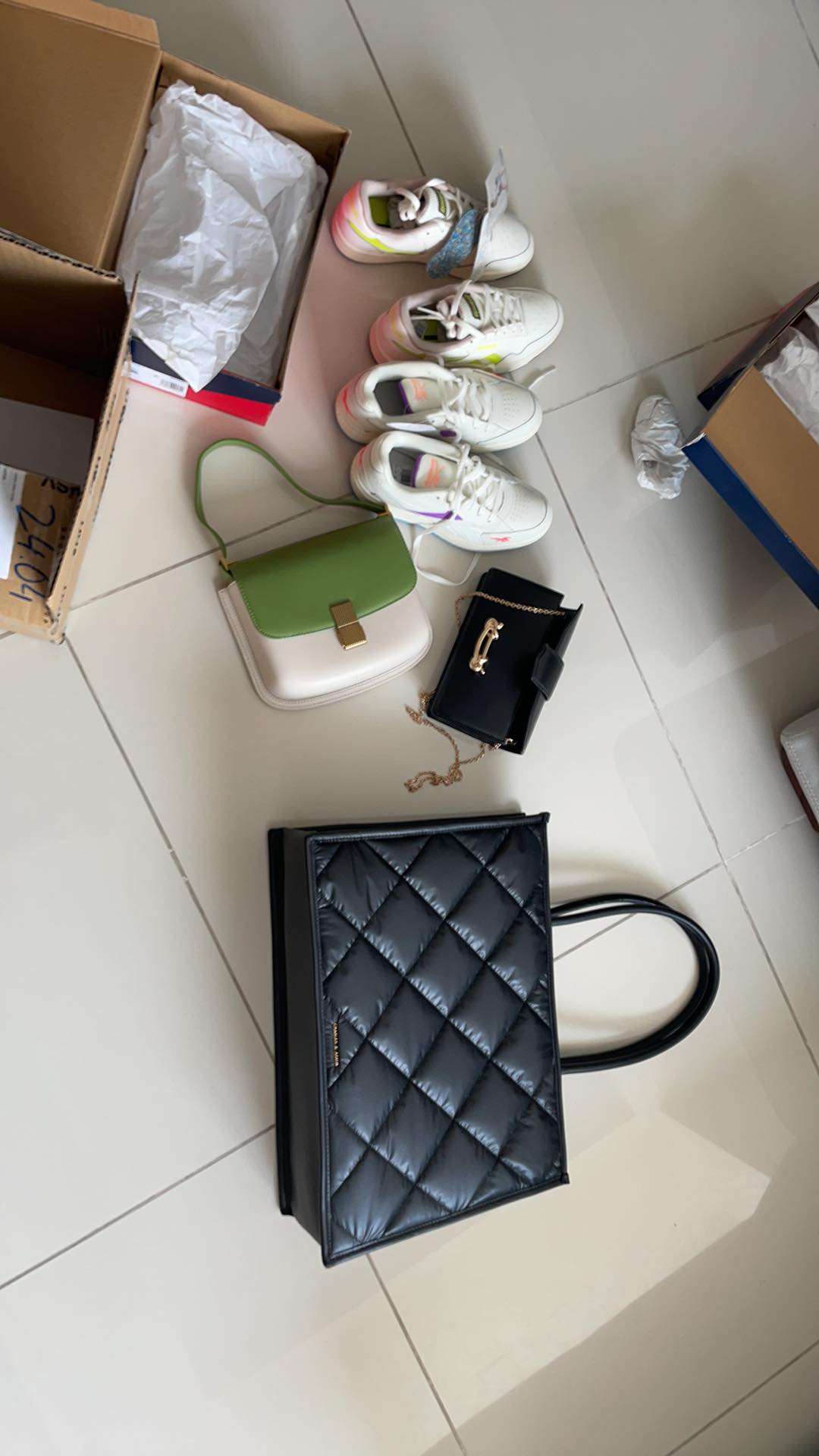 My 10 million goes with 3 bags, 2 pairs of shoes in one afternoon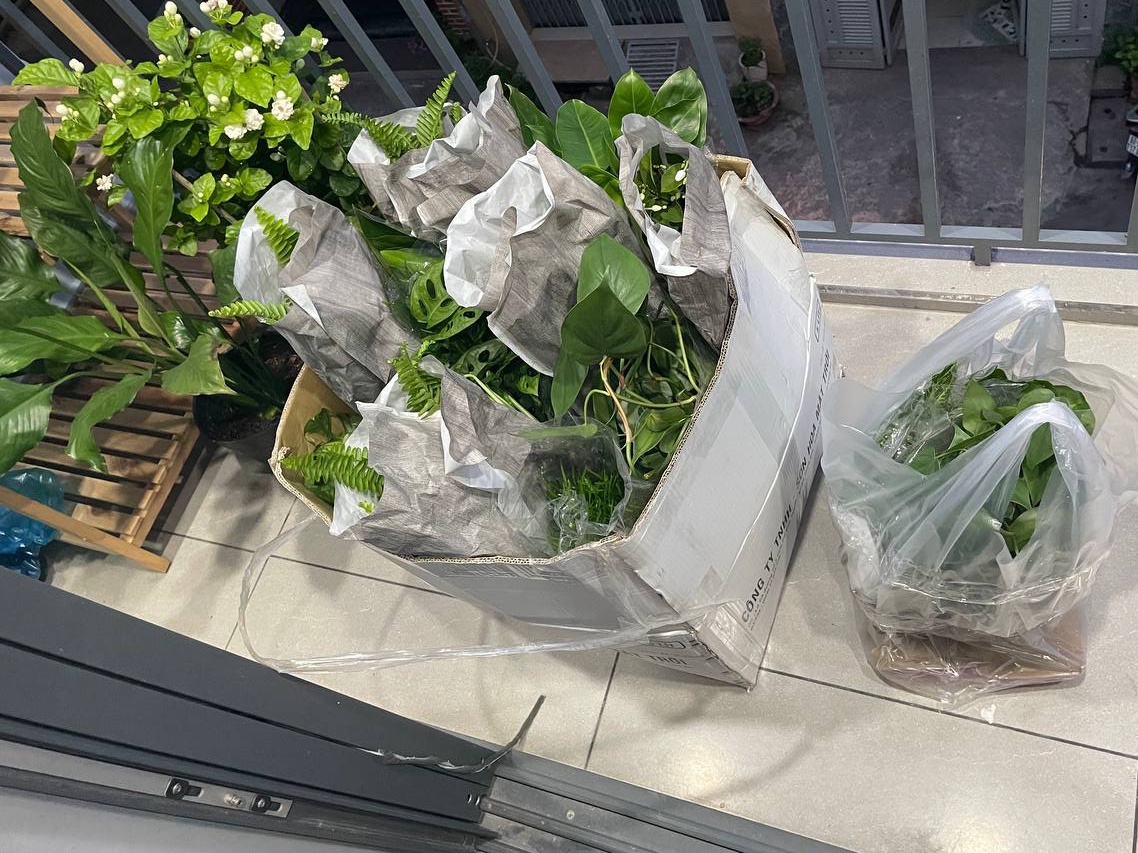 I never take care but I still spend millions to buy a bunch of "beautiful" trees
Spending change – losing billions, is it so scary?
In recent days, I have also heard a lot about drinking 30k milk tea a day can lose 2.4 billion after 40 years. And it was not until I shared these lines that I had the opportunity to look at my financial picture in the most comprehensive and detailed way possible.
However, when asked what I think about this, about the "latte factor" – small expenses that add up over time, I feel fearless. It can be a little scary when you know you're spending so much money each month, but it's not after.
2.4 billion is really big, that could be the money to help me buy a house, fulfill my dream of studying abroad, opening my magnificent tailor shop. But, it's also very far away. To get 2.4 billion in addition to cutting expenses, I also have to learn how to invest, control cash flow and make "money begets money".
If so, I don't want that 2.4 billion at all.
At the age of 23, my financial goals are not wealth accumulation or financial freedom, early retirement but enough money to cover basic needs, so I have always prioritized my comfort. I'm on top. The above expenses for me are completely worth it because the income is still enough to pay, but it also gives me comfort and comfort every day.
In addition to the above expenses, I also spend dozens of money on shower gel – lotion and perfume
Maybe, reading this many people say I'm a wasteful person, but in my opinion, making money – achieving financial goals is not all about living a comfortable life. than that? I have been living like that, why change?
I am completely satisfied with this life, have no ambition to earn more money – so I don't even need to invest, compound interest to have a few billion after a few decades. On the other hand, if the situation forces me to need more money, instead of cutting back on hobbies and expenses that bring comfort to my life, I will actively find more work, create another source of income from sewing hobbies, "hunt" my resale…
That money, if you have it, you can spend it, if you have it, you will earn it. The fun and the comfort are gone – it's hard to find!
Photo: NVCC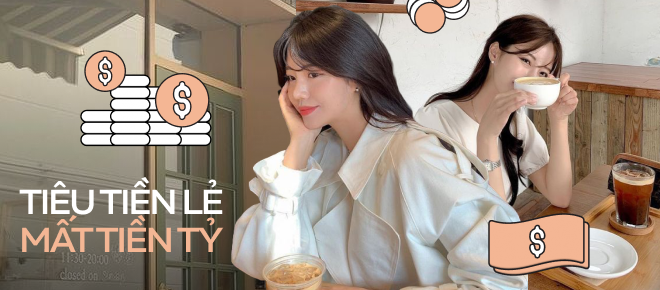 https://kenh14.vn/lam-3-cong-viec-cung-luc-thu-nhap-30-trieu–thang-nhung-chang-bao-gio-du-dong-nao-vi-sao-20220511102137431 .chn
You are reading the article
Working 3 jobs at the same time, earning 30 million/month but never having any spare

at
Blogtuan.info
– Source:
Kenh14.Vn
– Read the original article
here