Thế Giới
WORLD NEWS May 19: Finland and Sweden join forces to buy weapons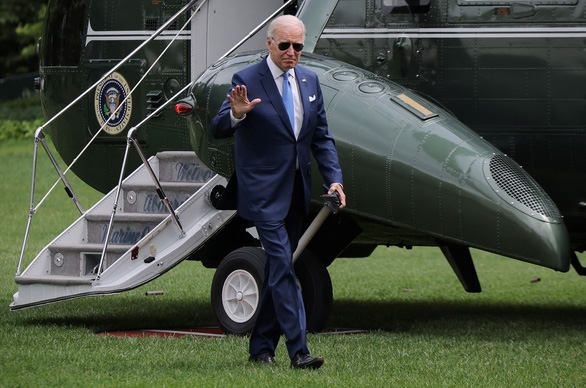 US President Joe Biden – Photo: REUTERS
* May 18, The Ministry of Defense of Finland announced that this country and Sweden will buy handguns and anti-tank weapons togetheras the two Nordic neighbors have officially applied to join the North Atlantic Treaty Organization (NATO).
According to VNA, Helsinki and Stockholm will strengthen defense procurement cooperation through Finland's participation in an agreement to purchase anti-tank weapons from weapons manufacturer Saab Dynamics – a subsidiary of Saab's defense industry group. Switzerland. The agreement paves the way for purchases of missiles, rifles, ammunition and other related equipment.
* On May 18, KCNA news agency said North Korea has recorded an additional 262,270 people with fever symptoms and 1 death in the context of the first confirmed COVID-19 outbreak. KCNA did not specify how many people tested positive for SARS-CoV-2, the virus that causes COVID-19.
* President Biden believes Sweden and Finland's attempt to join the North Atlantic Treaty Organization (NATO) will succeed, despite objections from Turkeyaccording to Reuters news agency.
"I think we'll be fine," Biden said in response to a reporter's question about how he persuaded Turkey to stop opposing Sweden and Finland joining the union.
Meanwhile, Biden's national security adviser Jake Sullivan told Reuters that top US security officials "unanimously" supported Finland and Sweden's efforts to join NATO, seeing them as powerful military partners.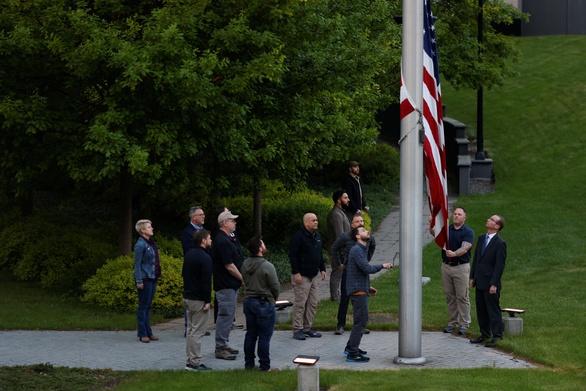 The US flag is raised at the US Embassy in Kiev on May 18 – Photo: REUTERS
May 18, cUS stock market recorded the biggest daily drop in nearly 2 years. Investors assess the impact of inflation on earnings and the effect of tight monetary policy on economic growth.
The sell-off pushed the S&P 500 down 4%, its highest level since June 2020, with consumer stocks falling more than 6%, according to Bloomberg News. The Nasdaq 100 index fell more than 5%, the most of the major indexes as growth stocks in the segment all fell.
Meanwhile, the price of US light sweet crude (WTI) fell 2.7% to 10931 USD/barrel. Gold futures fell 0.2 percent to $1,815 an ounce.
* The US Embassy in Ukraine's capital Kiev reopened on May 18 after three months of closure due to Russia's "special military operation".
"We are officially reopening operations," spokesman Daniel Langenkamp of the US Embassy in Ukraine told Reuters shortly before the US flag was raised above the embassy. Mr. Langenkamp said a small number of diplomats would return to the original to join the mission.
* On May 18, the Robert Koch Institute (RKI) said Germany seems to have reached the peak of the COVID-19 outbreak with the Omicron variant. However, the RKI warned that infection pressure remains very high with more than 1.5 million COVID-19 cases reported within a week.
According to Radio DW, the sub-variant BA.2 of Omicron is dominant in Germany. In the last week, the number of new cases associated with this variant has increased from 73% to 81%.
* The life story of Ukrainian President Volodymyr Zelensky – from comedian to wartime leader – has been made into a book, in the latest biography of TidalWave Comics Publishing House: Political power: Volodymyr Zelensky.
The 22-page book is slated for release on May 20 and is presented in the form of a visual novel, Reuters news agency reports.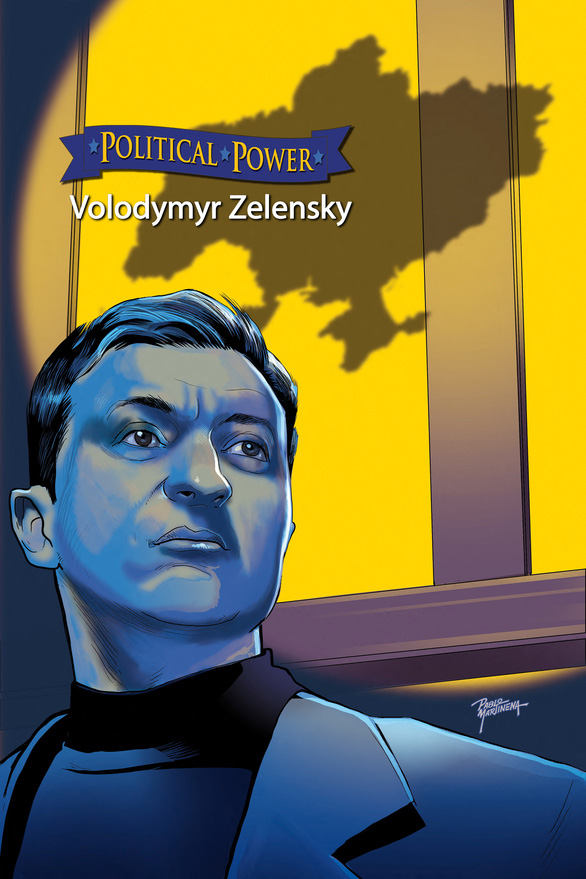 The cover of the graphic biography of Ukrainian President Volodymyr Zelensky – Photo: REUTERS
* According to Al JazeeraThe Ministry of Interior of Tajikistan confirmed that clashes between the country's security forces and "terrorists" left 9 people dead and 24 others injured in the volatile region bordering China and Afghanistan. .
On May 18, the agency said members of "organized crime groups" armed with firearms and petrol bombs attacked security forces in the Gorno-Badakhshan area in eastern Tajikistan, where it has been a long time. is still a hotbed of tension.
* According to the newspaper Times of Israelthe Israel Space Agency (ISA) announced that it has submitted to the Ministry of Innovation, Science and Technology of this country a plan worth about 180 million USD to invest in the field of space technology for civil purposes.
This is part of a master plan to support civil space technology businesses and fund startups in the field. The announcement on the ISA website said the new plan set out a vision "to strengthen Israel's position and independence as one of the world's leading nations in the field of space technology".
You are reading the article
WORLD NEWS May 19: Finland and Sweden join forces to buy weapons

at
Blogtuan.info
– Source:
tuoitre.vn
– Read the original article
here