eSport
Văn hóa xe
A hard salary of 5 million can still buy a car, what is the secret of the girl who just graduated from school?
Buying a car as well as buying a house is one of the things many people aim for, with the previous generation often having to be over 30 to consider this. But, now, the age tends to shift to the twenties when it comes to big property purchases.
My friend Ngoc Linh, just "bought" a lovely car for herself when she was just 23 years old. Let's chat and see Ngoc Linh's views on buying a car!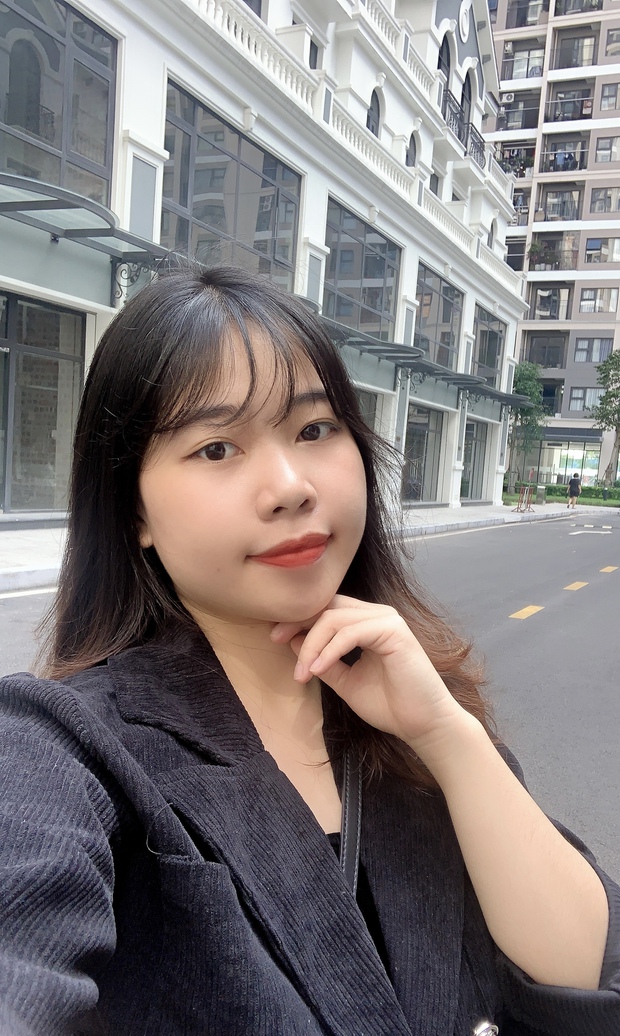 Hello Ngoc Linh,
What is the value of the car Ngoc Linh bought? Do you "buy out" or need outside help?
The car I bought is VinFast, the contract value is VND 370 million excluding registration tax. Because I enjoy some incentives, the final amount I have to pay is 360 million VND.
When I bought this car, it was also during my graduation, so my parents supported me with 50% of the money I bought the car, as a graduation reward.
Cars are liabilities, if after a period of use, they will gradually depreciate in value, but not real estate? Why did Ngoc Linh choose to buy a car at such a young age?
In my opinion, a car is a safe and convenient means for the family, for traveling and ensuring health. Land is an asset to save, can bring a large profit, can also be delayed for a long time, depending on the economy and the real estate market. Cars or real estate are both important, depending on each person's point of view, there will be different metrics, but for myself, I prefer to choose to buy a car at the present time.
My decision to buy a car comes from 2 reasons. First, I am working in the field of real estate, the nature of the job requires me to travel a lot, survey the market and meet customers. There are days when going from my house to the project about 30km away from where I live, it's raining, I need to meet customers urgently, then, I just wish I had a car for convenient transportation.
The second reason is because this time, the car I am aiming to buy has a customer support program, a more favorable price, so I decided to drop the money immediately, as soon as I was informed of the policy. In addition, I also want to have the most convenient means of transportation for outings in the suburbs of Hanoi and trips with friends and family.
In particular, I believe that a car is a tool to help me earn more income. It will be an "asset" not simply a "liability" as people often think.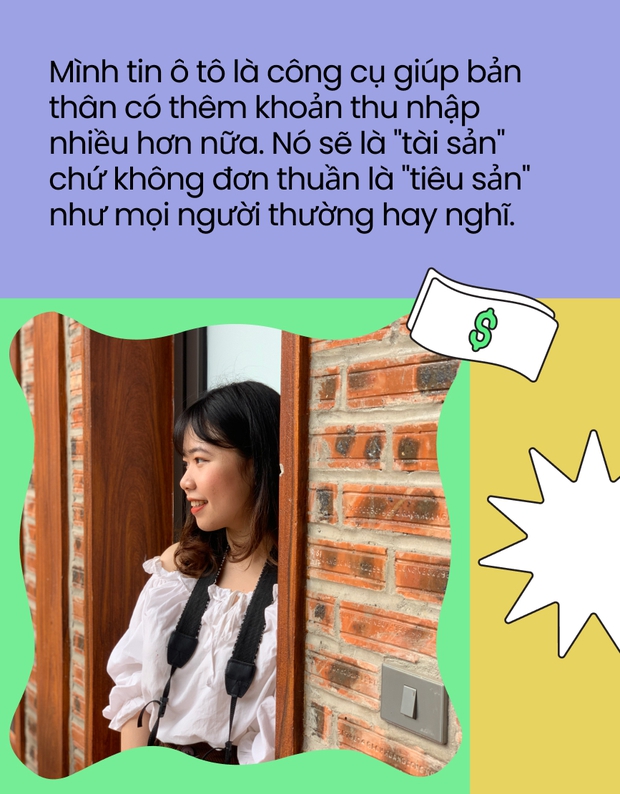 Did you plan to buy a car in advance, especially from a financial perspective?
I had a plan a year in advance, at that time I calculated that I would take out a bank loan for almost half of the money to buy a car. Calculated to pay both principal and interest each month, about 5-6 million VND in total. Based on the income at that time, I think I can take care of myself.
However, I am also very confused, I think that the car will wear out over time, plus the amount of money to borrow and pay bank interest, in terms of financial problems, it will certainly not be a problem with answers. best judgment. That's why I was hesitant. Luckily, near the end of 2022, my income exceeded my expectations. And I decided to buy a car right at that time.
Do you think buying a car is not a smart investment choice at the moment?
Each option has pluses and minuses. If you choose to buy a car, the capital is all invested in the car, the wear and tear over time, the monthly cost of raising the car, etc. However, for a person who needs to move a lot, it helps me on rainy, windy and dusty days. dusty, the days when going to meet customers far away.
On the contrary, if I don't buy a car, I will have capital to invest in other channels. Of course, each investment channel will have certain risks. So I think, it's a choice based on "suitability". Currently, I find the option of buying a car is the most suitable for me, it helps me in my work, can increase my income from it.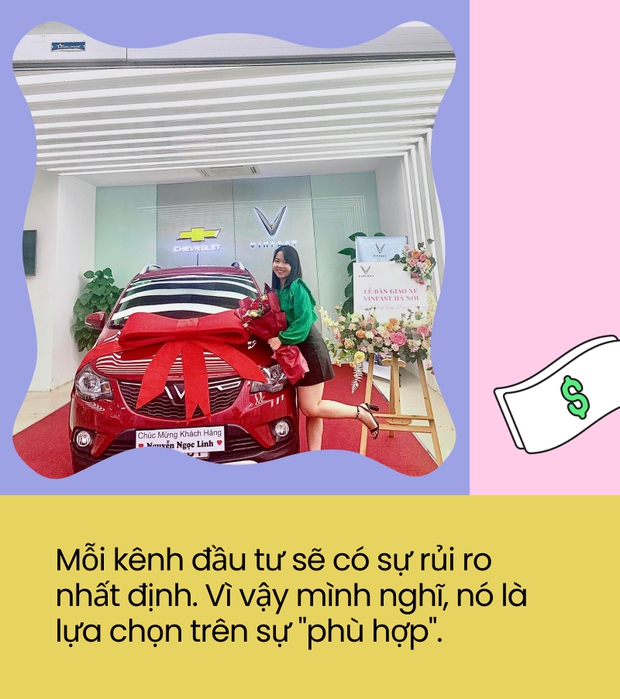 Many people think that a car is a liability, buying it will make a loss, what do you think? Has Ngoc Linh calculated the costs of using a car, is it quite expensive?
This question reminds me of the other day, when I took GrabCar to go to a company event. When going, the driver talked, his car was bought more than 400 million VND about 6 months ago, now it sells for just over 300 million. He did advise us not to buy a car, let the money go to Grab comfortably.
At that time, I found that what you said was quite reasonable for the office block and had less travel, so you can choose. As for businesses like us, we travel a lot, sometimes we go to meet customers, sometimes we go to survey projects, we need to be proactive about time and means. Therefore, buying a car with me is necessary, it helps create more income for me.
Before buying a car, I researched some sources of information, the initial amount to buy a car is not small. In addition, there are costs for fuel, parking, maintenance, road fees, registration fees, etc. Before buying a car, you should note this. Sometimes when going out to eat, if you choose sidewalk restaurants, the parking space has places where there is no parking space for cars, so it's a bit inconvenient.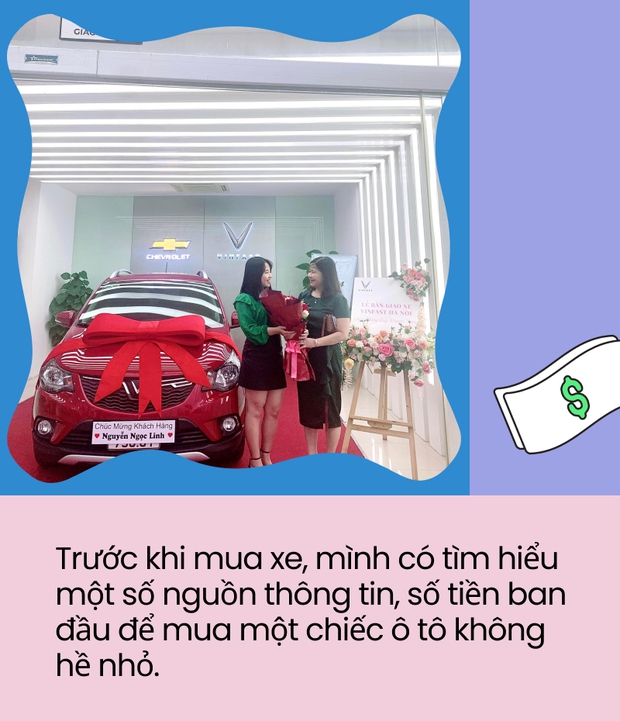 The topic of salary 8 million/month but still want to own a car is currently controversial, what do you think?
In my opinion, a salary of 8 million / month can completely own a car, provided you are willing to meet its monthly depreciation and expenses. For me, the monthly salary is 5 million/month, in addition, I also have an additional income from real estate sales commissions, plus income from trading and investing in securities, so I can still pay for my clients. this cost.
If the source of income only comes from a salary of 8 million / month owning a car, even if I am single or have a family, I find it quite difficult. I think young people should actively seek multiple sources of income from many different jobs. Study, learn new skills, do something extra to maximize your income. Set aside money to invest in securities, invest in real estate, etc. Then owning a car will be easier.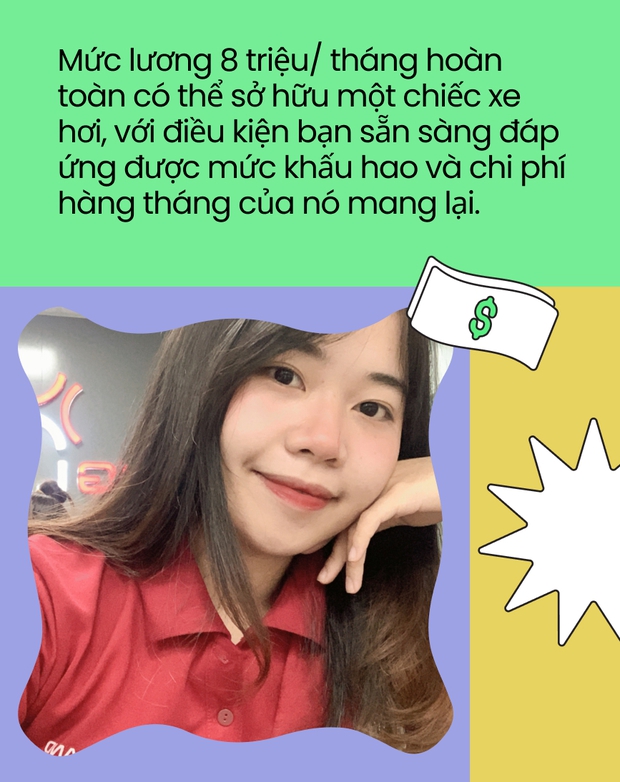 GenZ nowadays, I see many good friends. I have met and talked, there are friends who earn up to 100 million VND/month, buy a house and own a car at a very young age. However, young people should not pressure themselves as to how old they should be to have a house and a car, because each person will have a different life value, different conditions, so it should be appropriate.
Thank you Ngoc Linh for sharing!
https://kenh14.vn/luong-cung-5-trieu-van-mua-duoc-o-to-bi-kip-cua-co-gai-moi-ra-truong-la-gi-20220516152304524.chn
You are reading the article
A hard salary of 5 million can still buy a car, what is the secret of the girl who just graduated from school?

at
Blogtuan.info
– Source:
autopro.com.vn
– Read the original article
here