Kinh tế
Agribank Insurance pays more than 4 billion VND to customers who borrow money at Agribank Dong Da branch
Risks in production and business activities are always standing and occur unexpectedly and unforeseeable. Being aware of risks and preparing a plan to avoid them is one of the effective ways to manage your life and business operations. Therefore, when choosing and participating in insurance, you will have a secure financial source to pay for the incident and rest assured to reproduce and do business. Agribank Insurance was born with the mission of accompanying Agribank to develop the economy, improve people's lives and protect credit flows.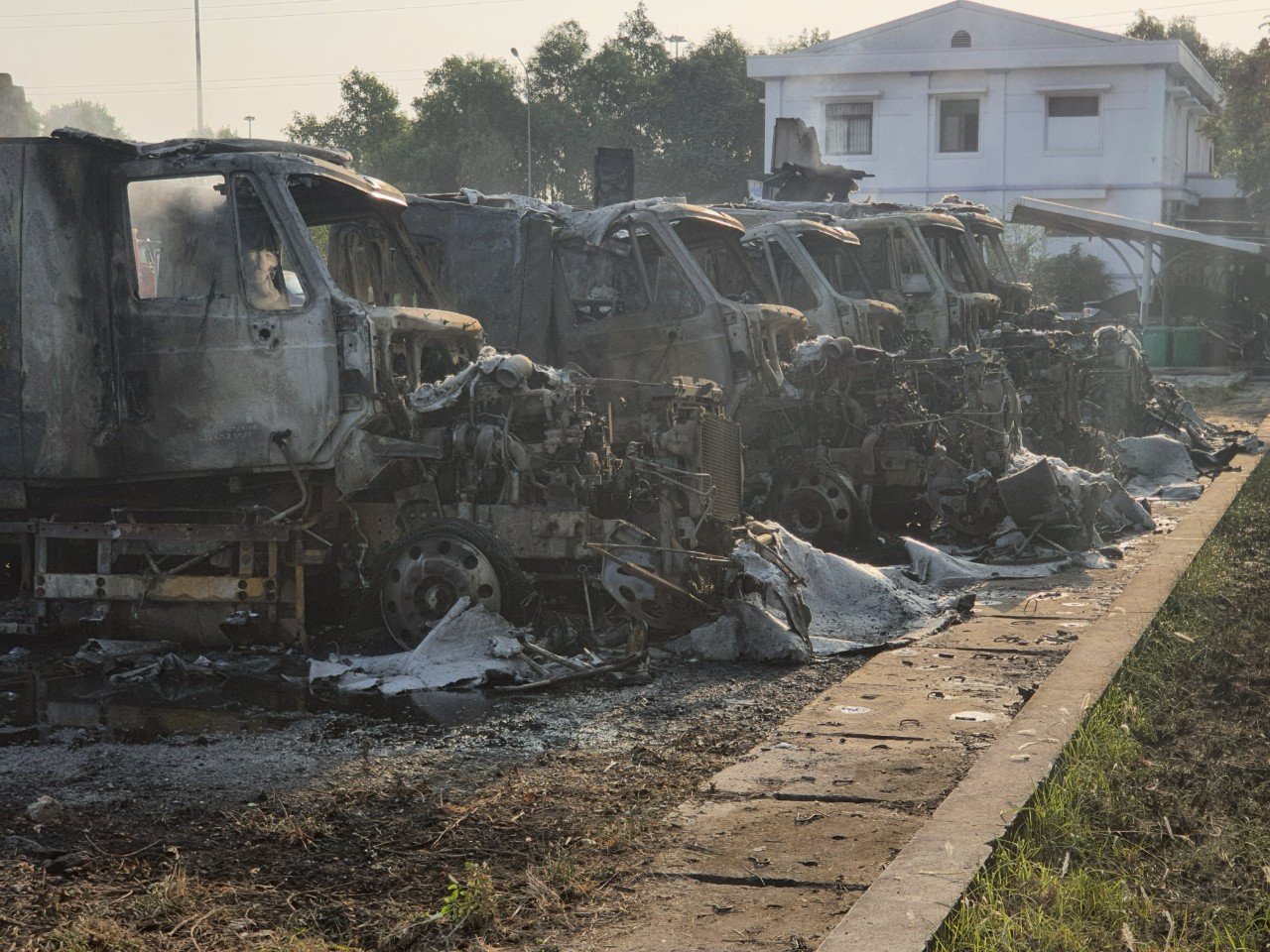 Recently, Agribank Insurance quickly paid and compensated customers at Agribank Dong Da branch to buy business container trucks damaged by fire and explosion. The incident happened on December 13, 2021, due to a short in the power line in the taplo, a fire broke out among container trucks parked at the warehouse of Devyt Trading and Logistics Co., Ltd, Minh Phuong – Dinh Vu industrial park – Hai An – Hai Phong. The fire did not cause any loss of life, but completely burned 5 DEVYT tractors, 05 Romoc (towing the Tractor) burned the front end and some parts of 02 other tractors were damaged.
With the spirit of accompanying and sharing with customers when facing risks, on January 19, 2022, Agribank Insurance made an advance of 1.7 billion VND in compensation to help customers reduce their financial burden, overcome their consequences. loss results while waiting for the complete documentation to be completed as required by law. After a quick time to collect relevant documents and documents, and through independent appraisal and valuation, the police agency's dossier, completing the required documentation, Agribank Insurance has pay customers the amount of compensation due to the fire accident of 12 tractors and trailers with the amount of more than 4 billion VND that the beneficiary is Agribank Dong Da Branch – the Bank.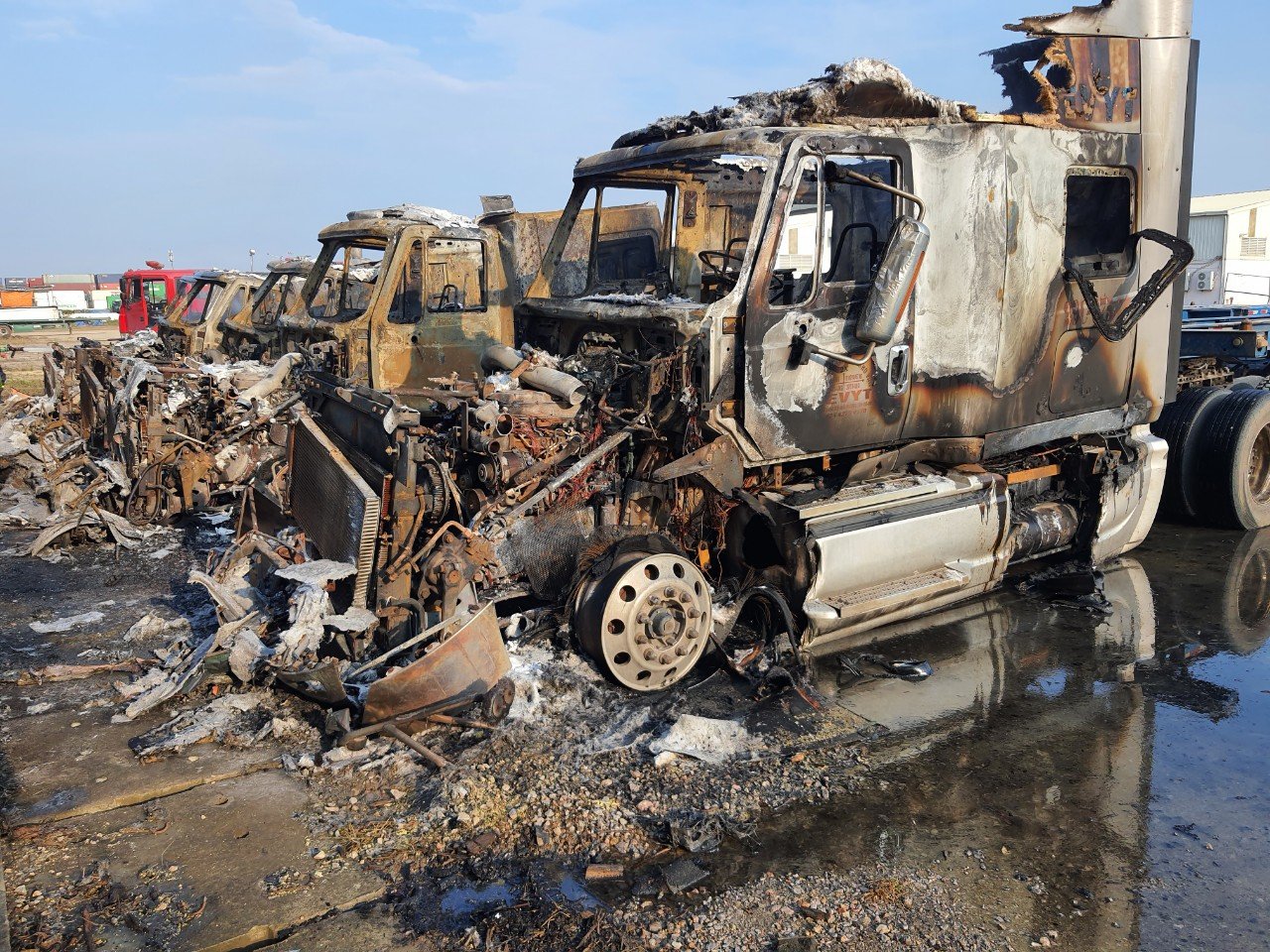 Through the settlement of insurance benefits, customers have financial resources to repair damage, repay bank loans, rest assured to reproduce, develop the economy, and still qualify for loans at banks. row. On the Bank's side, loan capital flow is preserved, no bad debt arises in case of property damage, low recovery value. With the perfect combination of Banking – Insurance products, customers are always financially secure for production and business activities with optimal protection.
After 15 years of establishment and development, Agribank Insurance has successfully built a Bancassurance distribution channel model, contributing to the development of the Agribank system in particular and the social economy in particular. in general, contributing to preserving credit flows and protecting Agribank's customers during the loan process. Bancassurance distribution channel between Agribank and Agribank Insurance is now present nationwide with 171 General agents and more than 30,000 agents.
Since launching the Bancassurance insurance distribution channel until April 2022, Agribank Insurance has settled more than 205 million claims with a total value of up to thousands of billions of dong, of which the amount of compensation that Agribank enjoys is 4,349 billion VND. In parallel with the development and expansion of the network, improving the quality of after-sales service, building the insurance brand associated with the agricultural and rural areas, Agribank Insurance also promotes activities for the community, helping helping people in difficult circumstances,… with the spirit of traditional culture of the Agribank system.
Agribank Insurance has been and will always strive, constantly improving and improving service quality, meeting the increasing needs of customers, ensuring the safety of capital flows of banks and credit institutions. with the action criteria "Responsibility and Sharing", worthy of the Agribank brand.
You are reading the article
Agribank Insurance pays more than 4 billion VND to customers who borrow money at Agribank Dong Da branch

at
Blogtuan.info
– Source:
danviet.vn
– Read the original article
here