On those days when you want to treat the whole family to a restaurant-class dish, you should immediately display a plate of salmon pasta according to our suggestions in this article. The operation is less than 20 minutes, but the finished product is excellent, can't fault it!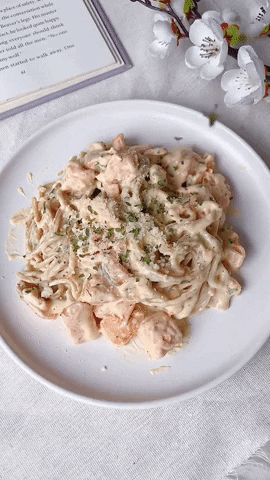 Ingredients needed for Salmon Pasta
1. Salmon: 300gr
2. Spaghetti: 100gr
3. Egg yolk: 1 pc
4. Fresh milk without sugar: 250ml
5. Laughing cow cheese: 2 pieces
6. Spices: Cornstarch, salt, ground pepper, oregano, thyme
How to make salmon pasta
– Step 1: Prepare the ingredients
You wash the salmon with water and then soak it with 150ml of unsweetened fresh milk for about 5 minutes. Then, wash the fish with water one more time and use tissue to absorb all the water on the fish before slicing the fish into small squares.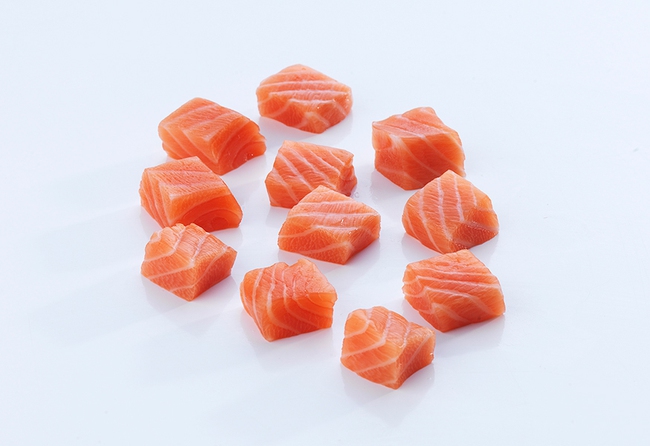 Next, you boil about 400ml of water and then drop the spaghetti in and boil for about 2-3 minutes. Then, take out the noodles and rinse under running water so that the noodles cool and don't stick together.
– Step 2: Sauté the salmon
Put 1-2 teaspoons of olive oil in the pan. Wait for the oil to be hot, then drop in the chopped salmon, pan-fry for about 3-4 minutes to cook the fish again.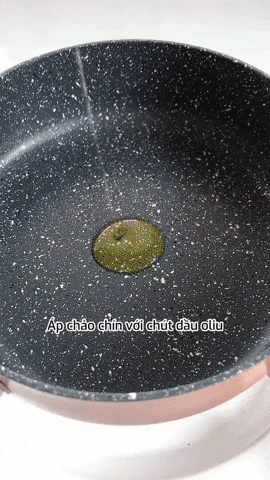 When the salmon turns light pink, add the boiled noodles to the pan with 1 teaspoon of salt and 1 teaspoon of pepper. Gently stir the ingredients for another 2-3 minutes, then turn off the heat.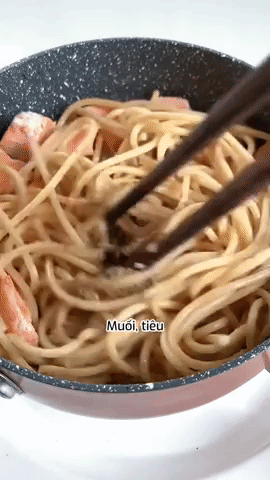 – Step 3: Make cream sauce
You stir 1 egg yolk and mix it with 1.5 tablespoons of cornstarch and 100ml of unsweetened fresh milk.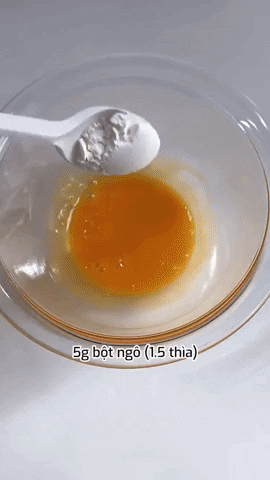 Next, you put the egg-milk mixture into the pot or pan, stirring while stirring over low heat. When you see the mixture has a thick consistency, add 2 laughing cow cheese and continue to stir for 1-2 minutes until the cheese is completely melted.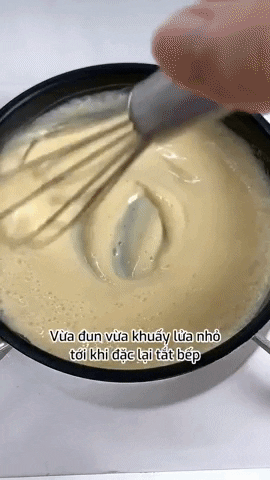 – Step 4: Finish the salmon pasta
You put the cream sauce made in step 3 into the pan of noodles and salmon. Turn on the stove to low heat and mix well so that the noodles and salmon are evenly coated with the cream sauce. Then, put the noodles on a plate, sprinkle with oregano leaves and dried thyme leaves. So you can enjoy it!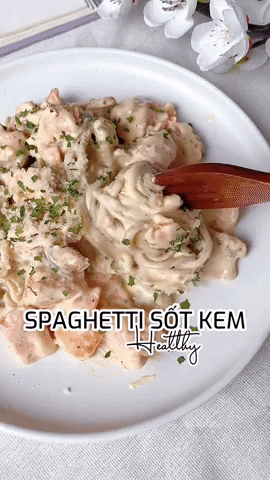 You see, this salmon pasta dish is simple to make, but the finished product is delicious just by looking at it. The salmon is soft and fragrant, combined with the creamy sauce that is rich in cheese and milk, so eat any piece, like it.
If you don't want to eat rice on a day, remember to try this salmon pasta dish!
You may not know: The vitamin B12 in salmon keeps blood and nerve cells working properly, which helps make DNA. In addition, salmon contains a lot of omega-3 fatty acids, which are essential fatty acids for the body, helping to reduce the factors that cause cardiovascular diseases (including heart attacks and strokes), cancer, and cancer. dementia, Alzheimer's disease reduce rheumatoid arthritis.
Because of those benefits, nutritionists recommend that adults eat at least twice a week of seafood, especially fish high in omega-3s like salmon.
With these information and suggestions, hopefully you will have another delicious and nutritious dish to enjoy.
Hope you have a good meal with this salmon pasta recipe!
https://afamily.vn/mach-chi-em-cach-lam-mon-my-ngon-sieu-cap-thao-tac-chua-toi-20-phut-la-done-20220519142851626.chn
You are reading the article
How to make salmon pasta very simple but delicious

at
Blogtuan.info
– Source:
Afamily.vn
– Read the original article
here