Tech
How will the Two Solar System affect Earth's orbit and human life?
1. Double stars
In astronomy, an optical binary is the case when two stars appear to be close together when viewed from Earth. There are two types of optical binary: visual binary – which is a true binary system – and apparent optical binary – two stars that appear close, but are in fact very far apart.
To the naked eye, a binary will appear almost like a single star, but it can be clearly distinguished with a telescope. Looking at the universe from Earth, all the stars would be mapped onto a two-dimensional surface called the celestial sphere, so the stars appear close together, but in reality they can be very far apart. . Such binary stars are called apparent optical binaries and have little astronomical significance.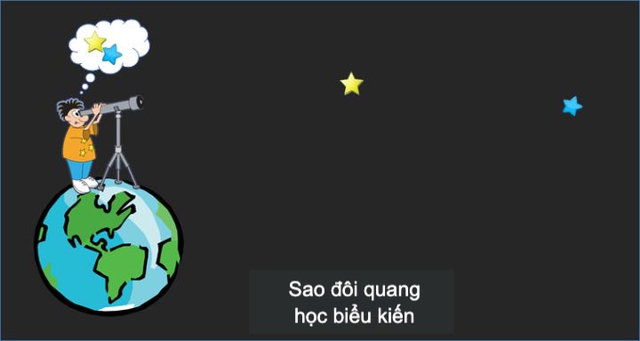 But what we will be talking about in this article are visual binary stars, also known as Binary stars – "interstellar", they are a true binary star system and are located close to each other, linked to each other at the same level. enough to interact with each other gravitationally and orbit each other.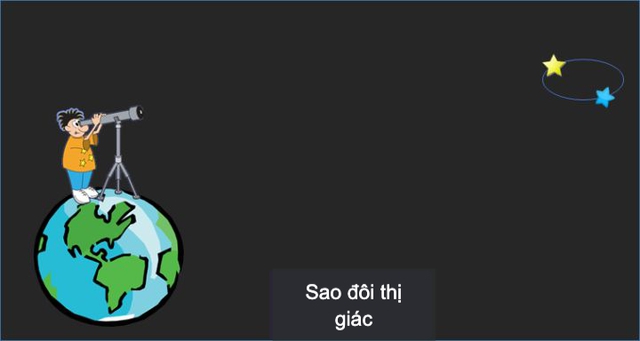 Accordingly, the conjunctions are also divided into two types:
Visual binary – Visual binary, is an attractive binary binary system that can be resolved into two stars. According to Kepler's 3rd law, these stars are estimated to have periods ranging from a few years to thousands of years. A visual binary system consists of two stars, often of different luminosity. Or it can be simply understood that this binary star system can be identified with a telescope.
Non-visual binaries – The binary star system is not intuitive, simply understood, this is a binary star system that cannot be identified by telescopes and requires professional research methods to distinguish.
Most binary stars are twins born in the same primordial nebula, and only a few are separate planets, attracted to each other and approaching each other.
2. Planets in binary star system
In fact, binary star systems will construct their own planetary families in different ways. If two stars are far apart, they can have their own planets and usually have little effect on each other, so we can think of them as star systems that evolve independently of each other.
If the two stars were relatively close together, the planets would orbit both stars. Astronomers are now very interested in such planets, and often call them "circumbinary planets" – on such planets, we will see the phenomenon of two suns. .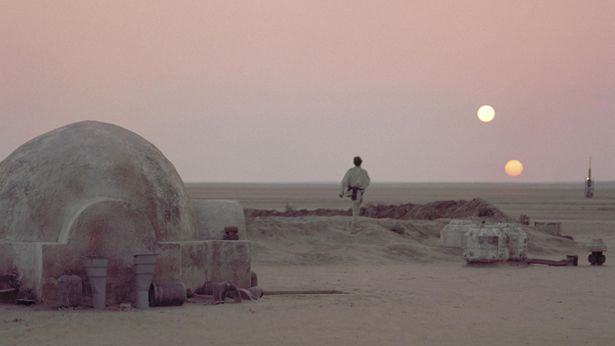 However, the main threat to binary planets are the two central stars, so stable orbits can only be found in regions far from the stars. According to numerical simulations by NASA's Kepler team, a planet can only run in a stable orbit when its orbital radius exceeds 3.5 times the distance between the binary stars.
The formation process of binary planets is also very different from that of planets in single star systems like our own.
According to the modern theory of planetary evolution, the formation and evolution of the Solar System began about 4.6 billion years ago with the gravitational collapse of a small fraction of a giant molecular cloud. Most of the collapsing mass accumulated at the center, forming the sun, while the rest flattened out to form a disk of protoplanetary dust clouds that gradually evolved into rocky planets (such as Mercury, Venus, Earth, Mars), moons, asteroids and other small celestial bodies in the solar system.
The Solar System has evolved considerably from its original form. Many moons are formed from disks of gas and dust orbiting planets, while others are born independently but are later captured in the orbits of planets. Others, like Earth's moons, may be the result of giant collisions. Celestial collisions occur frequently to this day and play a central role in the evolution of the solar system. Planetary positions change frequently, and this planetary shift is thought to have been essential in the early evolution of the solar system.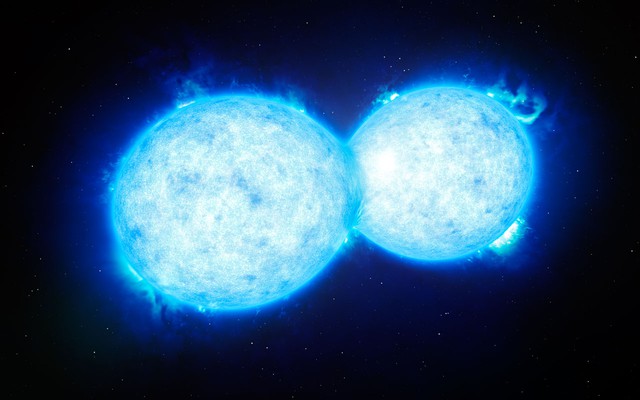 Applying this principle to binary star systems, astronomers have drawn the inference that:

In binary systems, rocky planets like Earth would not exist. This is because the creation of planets is a very delicate process, The formation of planets will be based on collisions and go their separate directions. In a single star system, a large amount of dust rotates along the same orbit, which at a certain rate will slowly develop into a planet. Meanwhile, near binary stars, there are very frequent gravitational disturbances and it is difficult to gather cosmic dust. Even if there are dust clusters that accumulate, they are easily thrown away by disturbances in the field.
This is also in full agreement with the Kepler observations, the binary planets observed today are actually gas and ice giants and most of them move on the edge of the stable orbit region. .
And accordingly, imagining the Earth in a binary star system would be impossible, because we do not have a premise to make inferences. But some still believe that in binary systems, protoplanetary cores will automatically find stable elliptical orbits that will not create but violent collisions. This will give the opportunity for binary planets to gradually develop into terrestrial planets.
Whether this novel idea is accepted or not depends on whether Kepler can find rocky planets around binary stars in the future. Therefore, the question we mentioned at the beginning, so far has not been answered, no matter how much we want to speculate, at least we need to find the premises to develop the answer.
You are reading the article
How will the Two Solar System affect Earth's orbit and human life?

at
Blogtuan.info
– Source:
genk.vn
– Read the original article
here