Among the famous Miss of showbiz, H'Hen Niê always the name that people talk about the most. Right from the coronation with short hair and honey skin, she has encountered many mixed opinions, because according to popular aesthetics, she does not have "standards" (another way of saying prejudice). of a queen. But over time, H'Hen Niê has proven to those who criticize her how much she deserves the weight of the crown.
H'Hen Niê as Miss is excellent, no one argues anymore, but what about H'Hen Niê when filming? Especially a first movie in which she plays a "female hitter" like 578: Madman's Shot Again, there's definitely a lot to talk about here.
Clip: Interview with H'Hen Niê – When the beauty queen debuted as an action movie actress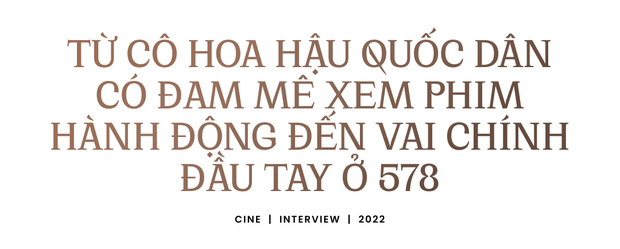 It is often said that the debut movie is very important, especially for those who already have a showbiz position like you.
People say that I just noticed this problem. Because when casting 578, I came with a very innocent mind. From a young age until now, I still like works with a "fight" element. That's why some people asked me why I accepted it so quickly because when I read the script and knew it was in the action movie genre, I really liked it.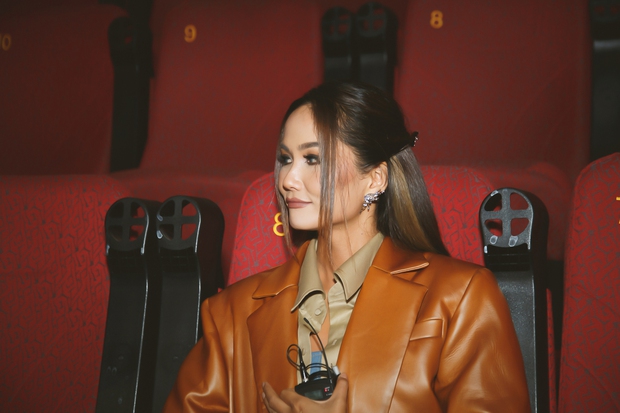 Do you expect to be the next generation of women when the big names in this series also gradually retreat behind the scenes?
In my mind, I just wish I had the opportunity to act in many more movies, but I don't expect to replace anyone. Comparing me with the older sisters is quite lame, because they have time to collide with profession, martial arts and cinema. I'm just H'Hen Niê who just hit the cinematic scene.
I hope that I will not stop making efforts, will continue to act in action movies so that I have more time to practice and be more serious with it.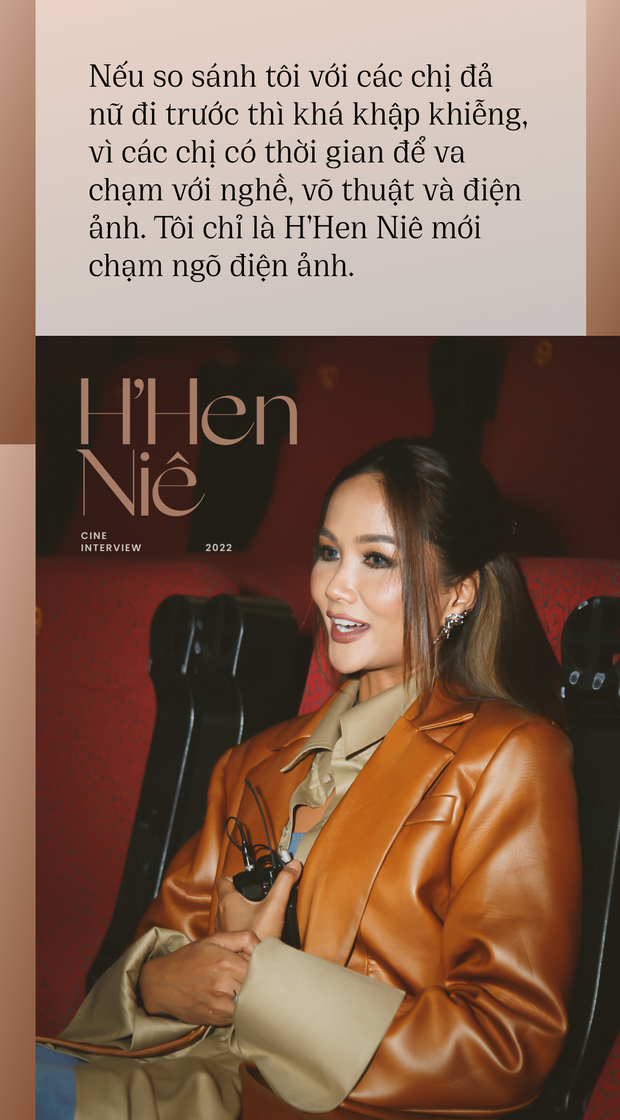 Is there anyone that you consider as the motivation to play 578 really hot?
I watch a lot of action movies, martial arts in foreign countries as well as Vietnam. For example, the film of Ms. Ngo Thanh Van – Hai Phuong. Oh! I still remember that movie Hai Phuong premieres at the same time as Ip Man, I watched both. This series of films captivated me so much that I was drawn to the action role of Ms. Van or the twists of Ip Man.
If an action movie buff simply watched it, people wouldn't feel the same way as me. I am so fascinated that it feels like following them in every single book in real life.
But to say I learn a certain character to apply to myself is difficult. Different script, different story, different martial arts choreography… I can only count on the support from the director, the brothers in the team cascadeur. Sometimes I don't need to study far, I just study in the film crew I act in.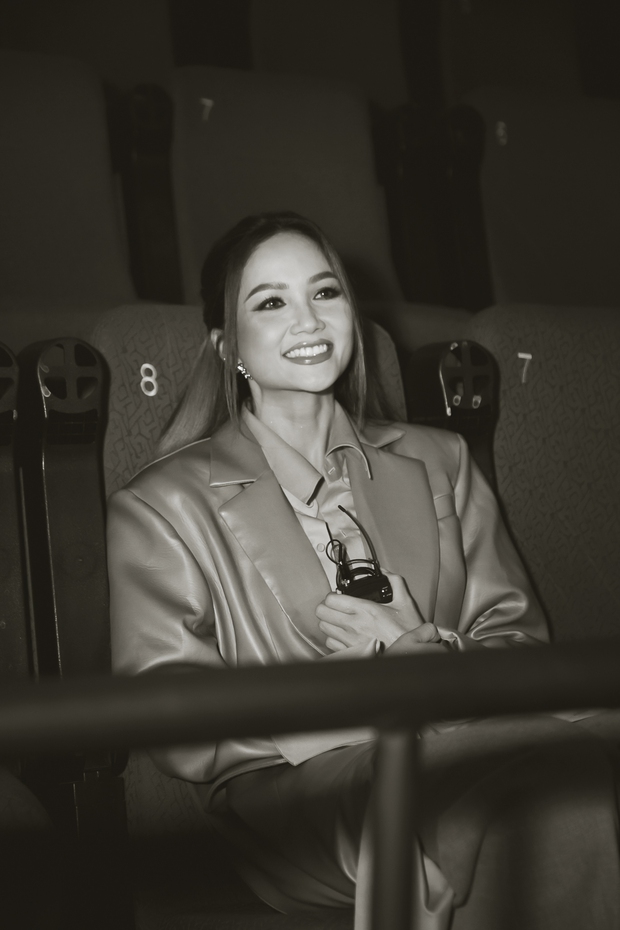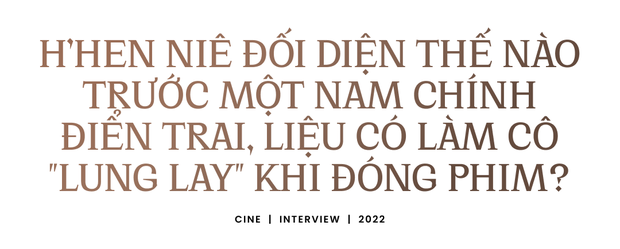 How did you prepare for this debut role?
I had a period of practice in the city. Ho Chi Minh City, try to see if you can hit the force or not so that the director knows and arranges the action scenes. Then, when it was okay, I went to Hanoi for about a month to practice with the actors. The training schedule is very intense, from 8:00 am to 5:00 pm within a month with the actors.

Speaking of actors, it's impossible to ignore the male lead, right? How do you and he have chemistry in 578?
I got that match. The male lead is so handsome on the outside, he's cold in the movie, so every time I act together, in my head, I just want "I wish this part would be over quickly" because I was too shy.
There are actually parts where the director often gives suggestions for me to act, I also tried to act but in my head I always hope that she doesn't misunderstand; Because the director asked me to act, I acted.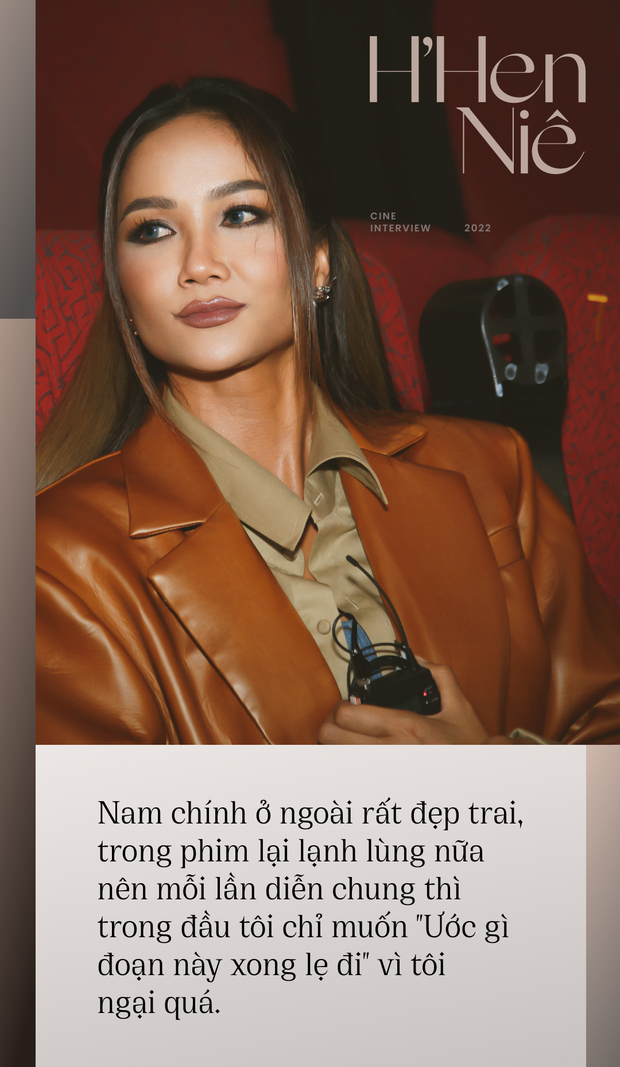 Hearing you say that will make many people curious, maybe H'Hen Nie can't distinguish between "movie" and "life"?
That's is no way. When the director wants me to feel this way or need to act like that, I imagine my lover. Then blur the image of the male lead. That's the way to not cause the case of true emotions to emerge.
At the present time, is the name H'Hen Niê ready to play a movie with a hot scene?
I don't think any director can confidently let me act hot scenes, that's very wrong. Firstly, it's visually wrong, I haven't gotten into that kind of role yet. Even if for example I received it, if asked if I am confident or not, I still feel not confident; because I don't have enough experience with love stories to bring that feeling into the movie. If there are actions or psychological developments that I have gone through, I think it will be easier for me to transform.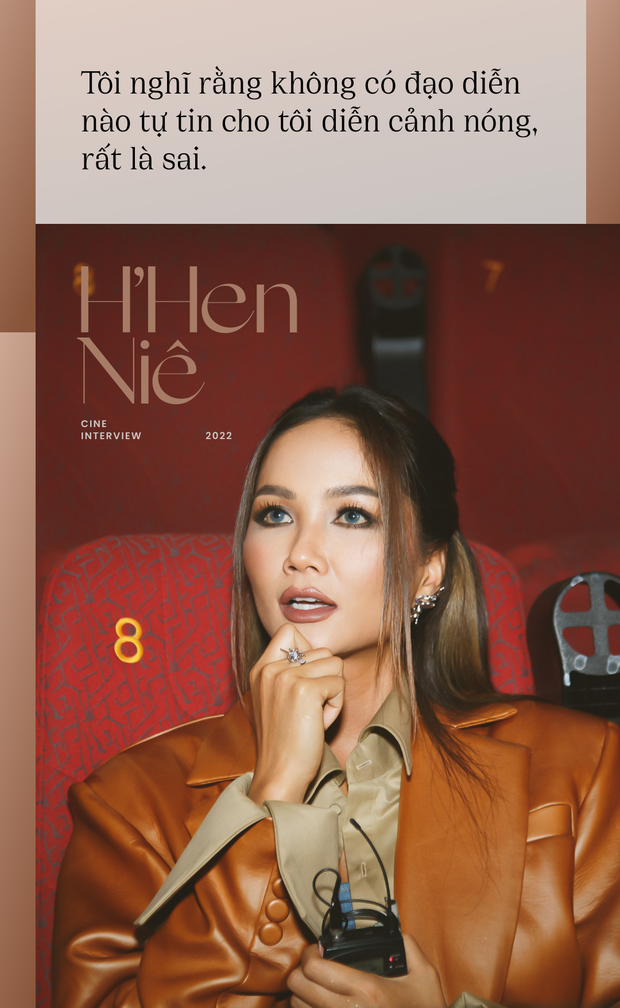 After 578, is H'Hen Niê confident if people call you an actor?
After this movie, I still want people to call me Hen or Miss H'Hen Niê, but as an actor, I don't dare.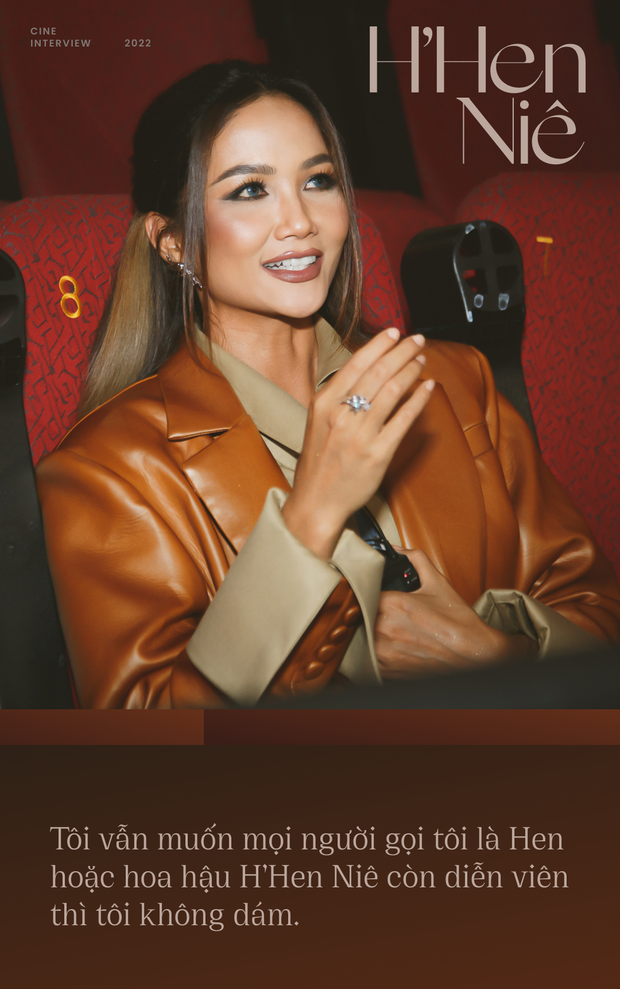 Actually, whatever the name is, it's really hard to get someone to "call your name". I mean the controversy surrounding a recent NSX being vehemently condemned for… not remembering your name.
I think it's enough for everyone to just call Hen. Because it's really hard for people to say my name. So that's whyThe fact that people remember and call H'Hen Niê's name coherently makes me very happy. To make someone not care about me, to make them remember the name is very difficult because my name is difficult. But say it again and again, cThe name itself is the motivation for me to strive to this point. I remember when I was a student, people called my name incorrectly, adding this word made me feel quite sad because of that.
"Remembering your name" is not simply about wanting people to remember your name or say your name correctly; It's also part of how I feel respected.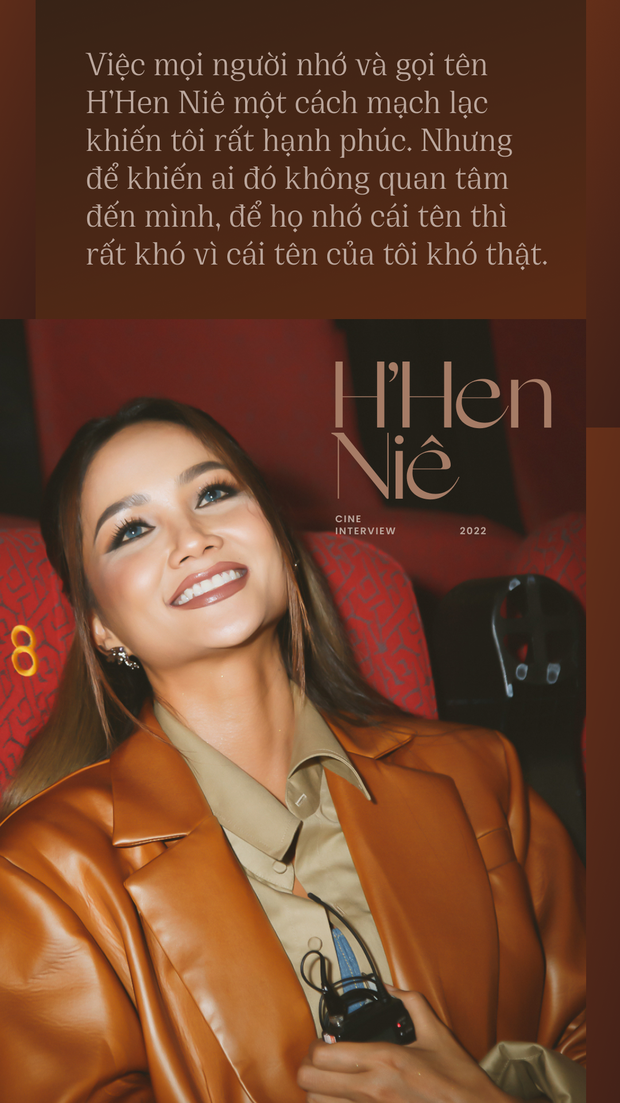 The time you were crowned was in 2017, compared to now when there are nearly 20 Miss contests, do you feel you are lucky because the competition ratio was not that high during your time?
In 2017 – 2018 in Vietnam each year, there were only 2 biggest competitions, so I consider myself lucky because at that time, their audience had more focus – attention. But on the contrary, the BGK at that time also marked the exam quite fiercely and "tense". Not to mention, the crowned beauty is very easy to "judge" about the beauty of the beauty.
I heard someone said that when you "get out of poverty" you will get married, now Miss – an actress, have you considered getting on a flower car?
To get married, I have to calculate the right time. I often say that I will get married when I can take care of my family first. In the past, I used to joke that "out of poverty" will get married. Now that I am out of poverty, I want to have more things to help my family. It's true that people are so greedy!
So when it comes to marriage, I probably won't, but when it comes to lovers, I still have a love affair like that.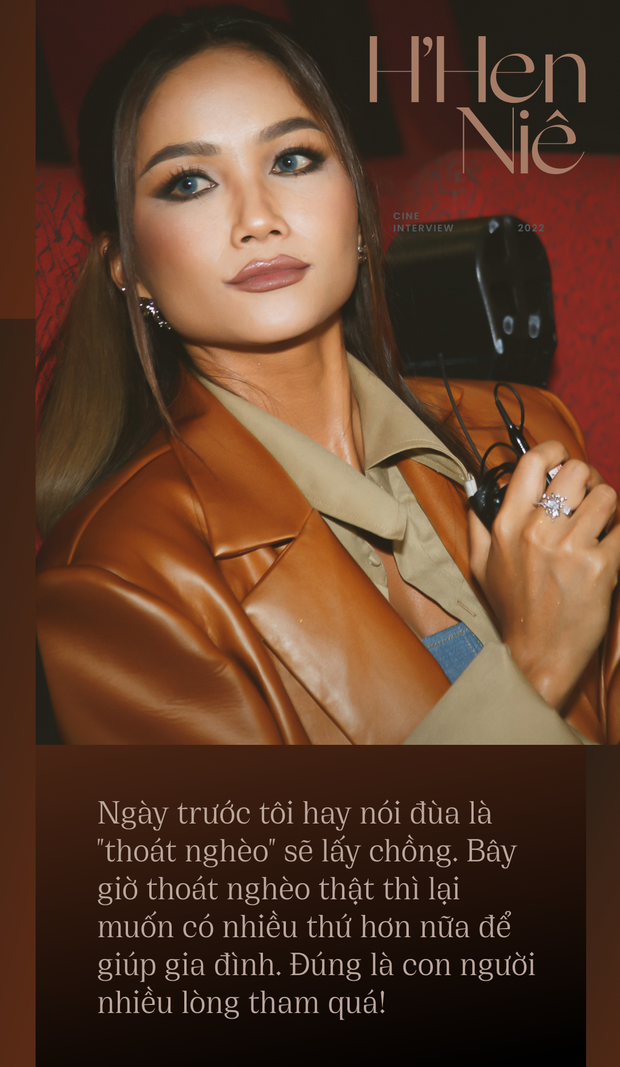 Last question, how do you expect 578 to have revenue?
I hope 1000 billion!
Good luck to H'Hen Niê and your first movie!
https://kenh14.vn/hoa-hau-hhen-nie-toi-nghi-den-nguoi-yeu-cua-minh-moi-khi-dien-canh-tinh-cam-20220520182746019.chn
You are reading the article
I think of my lover every time I act love scenes

at
Blogtuan.info
– Source:
Kenh14.Vn
– Read the original article
here