The case that a family spent a large amount of money on a brokerage company to find a woman living abroad to marry for their son, but was cheated of money once again deepened the problem of marriage fraud in Vietnam. China.
Mr. Wu Zhimin, who lives in Shijiazhuang city in China's Hebei province, said that two years ago, he relied on Mr. Chen Junhong, the owner of a matchmaking company, to help his son get out of his wife's situation. .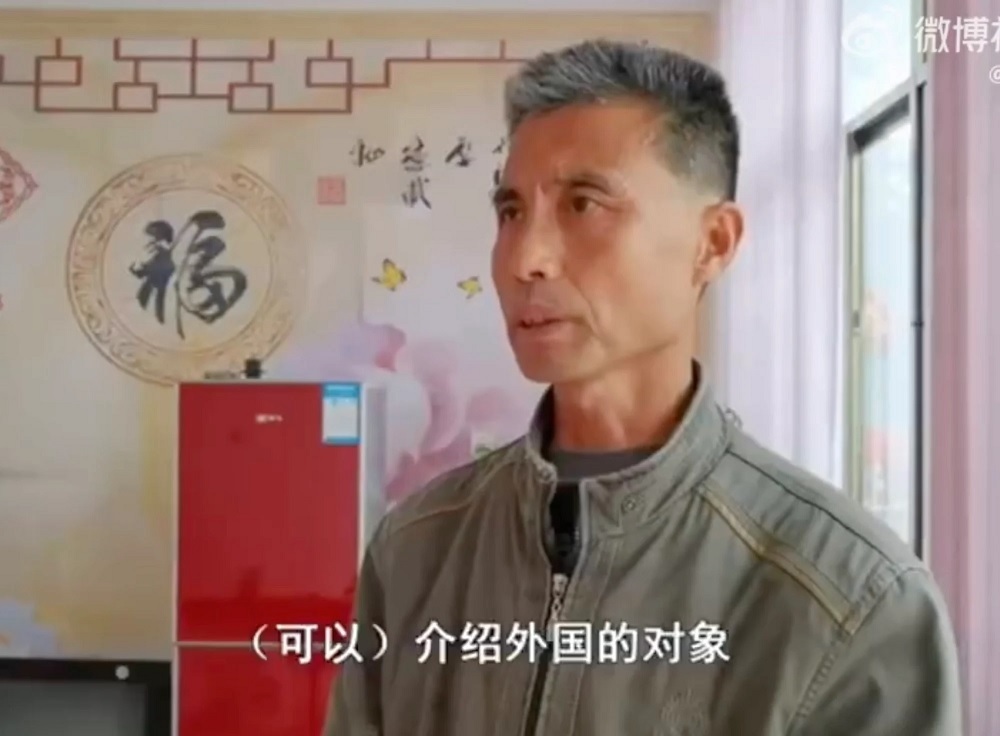 Mr. Wu Zhimin "lost his disability" when he spent a lot of money to find a wife abroad for his son. (Photo: Weibo)
"My friends and relatives have introduced my son to many girls, but they all require the family to have a car and a house, but our conditions do not allow it," Mr. Wu said. in an interview with Hebei Television.
"A broker with the surname Chen told me that his company's services could introduce my son to a woman living abroad," recalls Mr. Wu.
On 8/20/2019, Mr. Wu signed an agreement with Mr. Chen's company to assist Mr. Wu's son in finding a wife. Matchmaking costs 150,000 yuan ($22,200). Mr. Chen's company asked Mr. Wu to pay 30,000 yuan ($4,446) in advance.
According to the content of the agreement, if the marriage cannot be carried out because the woman's side does not want to go further, Mr. Chen's company will return the deposit to Mr. Wu.
But if the wedding cannot take place because Mr. Wu's son is not satisfied with the recommended candidates, Mr. Chen's company will deduct the expenses used for the matchmaking and the rest will be paid to Mr. Wu's family.
According to the receipts provided by Mr. Wu, he paid a deposit and then paid an additional 40,000 yuan and 75,000 yuan respectively. The total amount Wu gave the matchmaking company was 145,000 yuan ($21,500).
"My younger brother had to borrow more than 120,000 yuan (US$17,800) to give to the matchmaking company," Wu's brother said.
The matchmaking company then brought Wu Yue, Mr. Wu's son, to Indonesia in November 2019 to meet several women. Among these, Mr. Yue has a crush on a girl and both sides agree.
"We met three or four times, but I never got to go to her house because the matchmaker wouldn't let me go," Yue said.
After the girl agreed to marry Yue, Mr. Wu's family bought a traditional Chinese "three gold items" including a bracelet, a pair of earrings and a necklace for their future daughter-in-law.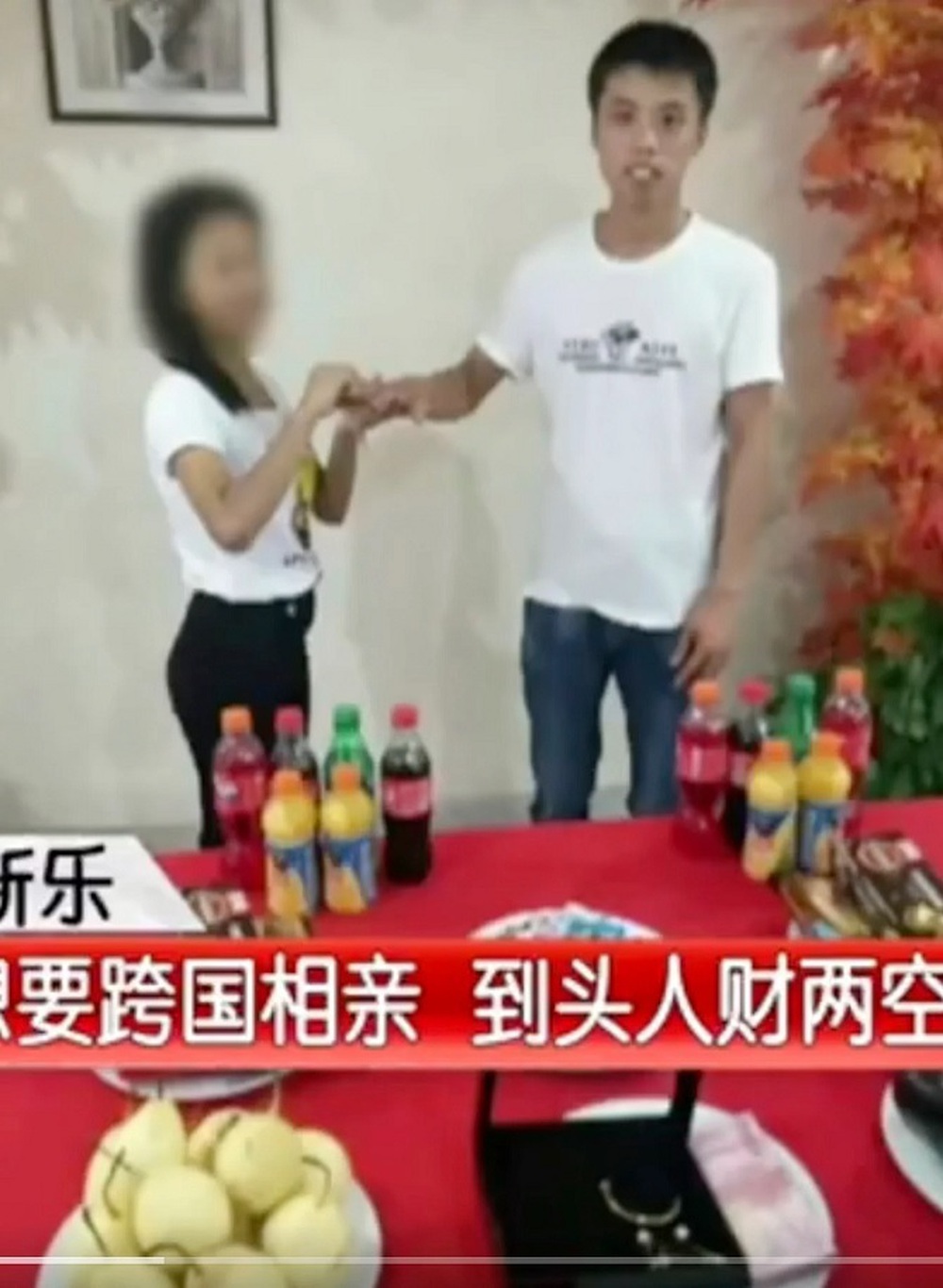 Mr. Wu Yue meets the woman introduced in Indonesia. (Photo: Weibo)
Unfortunately, although the groom's family has decorated to prepare for the wedding, the bride has not appeared for the past 2 years.
"When the matchmaker said the girl couldn't go to China because of the Covid-19 epidemic and the company couldn't return the 20,000 yuan ($3,000), we thought we were being scammed." , Mr. Wu said.
For his part, owner Chen insists that he has successfully introduced dozens of girls to Chinese men, and "failed only 7-8 times".
"We'd better settle the matter through negotiation. If negotiations don't work, I can go to court and let the judge decide how much I have to pay you," Chen told Mr. Wu.
Previously, in 1994, the State Council of China banned professional matchmaking services in China from introducing foreign partners.
Mr. Chen himself said he was aware of this regulation. But as Chen explained, the law only "prohibits the introduction of Chinese women to men in Europe and the United States."
The local police are investigating the dispute between Mr. Wu and Mr. Chen and looking into whether the case broke the law.
In 2020, a man in Fujian province was scammed out of more than 80,000 yuan ($11,900) after marrying a foreign woman. This wife ran away after only 3 days of the wedding and married another man again.
And in 2018, the police of Guilin city in Guangxi Zhuang Autonomous Region took 9 months to crack down on a cross-border marriage fraud ring with the participation of 15 subjects and scammed more than 1.2 million yuan ($178,000).
You are reading the article
Looking for a wife abroad for his son, the father was cheated of a large amount of money

at
Blogtuan.info
– Source:
Soha.vn
– Read the original article
here