India has become the first country to ban wheat exports as the escalating Russia-Ukraine conflict drives up prices of a wide range of food staples globally.
This decision makes many economic experts worry, because most importing countries now trust India, the world's second largest wheat producer, in ensuring post-conflict supply. Russia-Ukraine. They fear the ban will soon push global food prices to new highs and hit low-income consumers in Asia and Africa.
"This ban is really shocking. We think India will restrict exports in two or three months, but perhaps inflation has changed the government's mind," said a representative of a trading company. Global based in Mumbai said.
According to the World Bank, Russia and Ukraine are among the world's largest wheat exporters, accounting for 29% of total wheat exports. The two countries are also among the top five exporters of many grains and oilseeds, such as barley, sunflower, sunflower oil and maize, according to the International Food Policy Research Institute. . Therefore, the Russia-Ukraine geopolitical tension aggravated the global food crisis.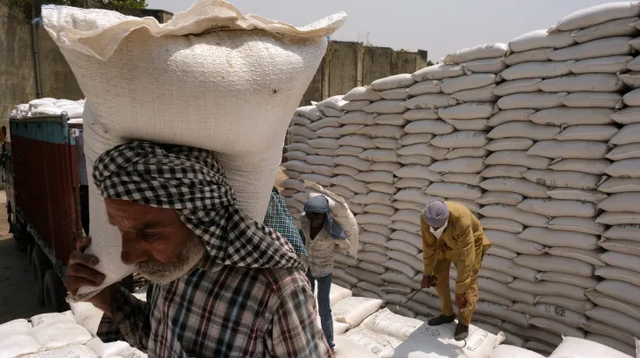 "Along with rising food prices due to supply chain disruptions and extreme weather conditions, the Russia-Ukraine tensions come at a time when global markets are at their worst," said the Institute for Policy Research. According to the International Food Book (IFPRI).
Washington DC-based Peterson Institute for International Economics further noted that the Russia-Ukraine war has "caused incredible damage to the region" after Russia restricted fertilizer exports. important. "The Ukrainian pedestal of Africa and the Middle East seems to be destroyed," said a representative of the Institute.
Along with India, Egypt, Kazakhstan, Kosovo and Serbia have also decided to ban wheat exports to ensure domestic supply.
"If war breaks out, it is likely that food shortages will become severe, especially for cereals and vegetable oils. Many countries will have to move to trade restrictions," acknowledged analysts Joseph Glauber, David Laborde and Abdullah Mamun of IFPRI.
Therefore, over the weekend, the group of 7 industrialized countries issued a warning about the risk of a global famine crisis due to goods being stranded at Ukrainian ports, according to the Financial Times.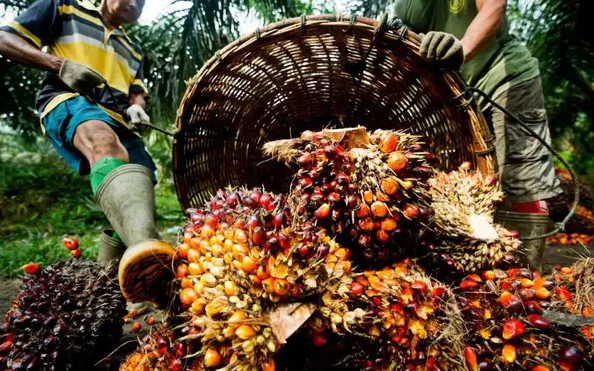 Starting April 28, Indonesia imposed a ban on palm oil exports
According to CNBC, India is not alone. Many other countries have stopped exporting food products since the Russia-Ukraine conflict broke out, according to the International Food Policy Research Institute.
Specifically, in early March, the Egyptian government imposed an export ban on cooking oil, corn and all types of wheat for 3 months to ensure the basic needs of the people. European countries such as Serbia, Hungary and Romania have also introduced similar measures to increase domestic reserves.
Because it imports up to 80% of its wheat from Russia and Ukraine, Egypt's supply is very limited. It must therefore look for grain in 14 alternative markets, including the United States, Argentina, Canada and Paraguay.
Argentina, one of the world's largest producers and exporters of soybean products, has also decided to suspend exports of soybean meal and oil, amid rising prices for these commodities. international markets.
The move is said to be one of the signs that the government of this country is about to adjust the export tax on soybeans, specifically increasing it from 31% to 33%.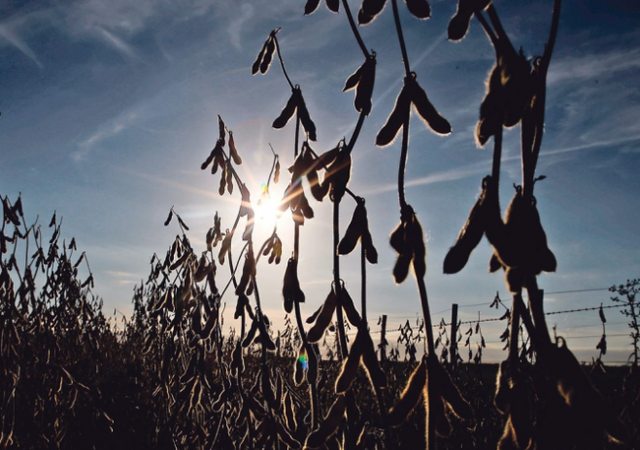 Argentina decided to suspend the export of soybean meal and oil
Starting on April 28, Indonesia also imposed a ban on palm oil exports in the context that the country is facing a shortage of cooking oil supply and escalating prices. In the final decision made on the evening of April 27, the Indonesian government confirmed that the ban would apply to all types of oil seeds, not just cooking oil as announced earlier.
According to Indonesian President Joko Widodo, the ban will negatively affect the harvest productivity of farmers in the short term, but will help prioritize ensuring domestic supply. The ban will only be lifted after Indonesia has actually solved its own shortage problem.
Until then, though, Indonesia's move to restrict palm oil exports could worsen the global food crisis after hundreds of consumer products were forced to push up prices.
"We could see a few other products being put on the export ban list. This could widen food concerns," said Carlos Mera, Head of Commodity Market Research. Agricultural chemistry at Robobank warns.
It is estimated that agricultural prices will increase by nearly 20% in 2022 before being adjusted in the following years. Among them, the price of wheat, the focus of protectionist measures, is expected to rise more than 40% to a new record.
Wheat is transported to a market in the suburbs of India
This prompted United Nations Secretary-General Antonio Guterres to warn of the risk of prolonged hunger if the global food crisis is not resolved. He believes that the Russia-Ukraine conflict is increasing food insecurity, which has been worsened by global warming and pandemics.
Specifically, in just two years, the number of people falling into severe food insecurity has doubled, from 135 million to 276 million to now. More than 500,000 people are also living in conditions of starvation, an increase of more than 500% since 2016.
According to: CNBC, Bloomberg
https://cafebiz.vn/nguy-co-khung-hoang-luong-thuc-thuc-pham-toan-cau-20220519162801862.chn
You are reading the article
Risk of global food crisis

at
Blogtuan.info
– Source:
cafebiz.vn
– Read the original article
here