Giải trí
The "boss" of the Queen Bee: "Underground Storm" does not lose the image of a police soldier
Talking with us, actor Kim Phuong shared many things around controversial opinions about the movie.
Recently, the movie "Underground Storm" has increasingly attracted the audience with many dramatic details, thereby drawing mixed opinions about the film's content. The audience thinks that the movie is a criminal, but it talks too deeply about the love stories of the characters, not highlighting the image of a professional police soldier.
Among the actors in the film, Kim Phuong made an impression when simultaneously portraying the two identities of Ong Chua and lawyer Tu. Each character makes the audience feel impressed and interested in a very unique way.
We had a short conversation with actress Kim Phuong to hear her share about "Underground Storm".
Lawyer Tu is cold, masculine, his sharp eyes exude calculation and danger
"Big sister" Ong Queen calmly killed her same-sex lover
Hello Kim Phuong, what do you think about the ideas that "underground storm" is building the wrong image of a police soldier?
– Actually, I think because the audience as well as the press have not seen the whole movie, they have such thoughts. It's not that the image of the police soldier is faulty, but this is a purposeful way of building the character of the writer as well as the author Dao Trung Hieu. You know, Mr. Dao Trung Hieu is a police officer and is an industry insider, so it can be said, "Underground storm" is drawn from his actual experience. Not only does he have a bright side, but he also depicts the dark corners, the fierce struggles both in terms of ideology and life goals of each person. Everything has two sides. I hope the audience can feel that.
For you, what are the similarities and differences between lawyers Tu and Ong Chua?
– Ong Chua and lawyer Tu are two perfect pieces for the character. Lawyer Tu is the surface, an image created to cover the eyes of the Police, to hide from everyone, but his true identity is the Queen Bee. When the Queen Bee killed Hai Trieu's father, Hai Trieu was 13 or 14 years old, while now Hai Trieu is a seasoned police officer. After so many years, Tu is cunning, skillful, even pretending to be a boy to build a cover for himself. Without lawyer Tu, there would be no Queen Bee and vice versa.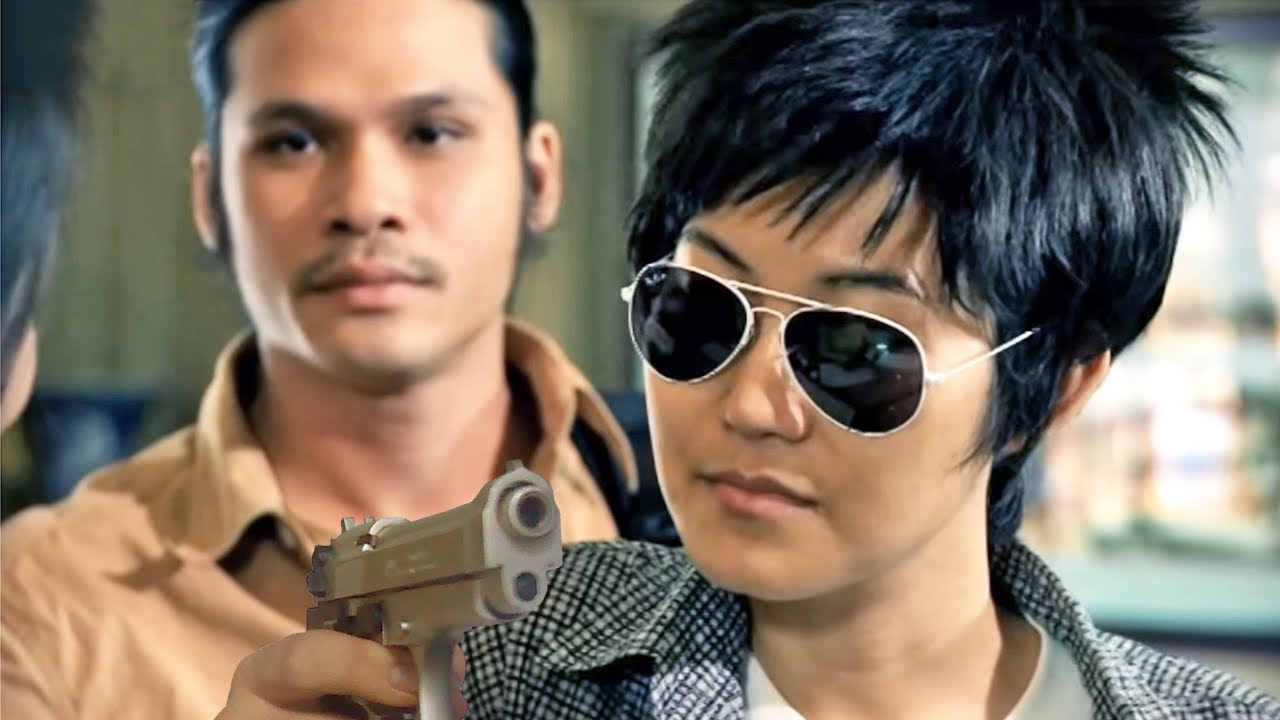 Kim Phuong once made a deep impression with the role of Phuong De in "Saigon Special Forces Children", taking the prototype from Dung Ha – the "boss" of the port city.
Many viewers commented that her role of Lord Ong has many similarities with Phuong De in "Children of the Saigon Rangers"?
– The two are only similar in their masculine and defiant appearance. In fact, the Queen Bee is more multidimensional than Phuong De. Queen Bee is not only Queen Bee, but also lawyer Tu. Tu is sometimes very intellectual, even gentle, but sometimes also very cold-blooded, ready to kill his lover for the boss.
Did same-sex kiss scenes with My Ha bother you?
– When I play a character, I am that character. I don't get bored with any scenes (laughs).
Do you see yourself "nail" with villains?
– Kim Phuong in real life has nothing to do with her roles. Actually, Kim Phuong is very feminine, "banh beo" very much haha. I also don't know why, every time a difficult role, a villain, people remember Kim Phuong. My forte is emotional acting. You will see Kim Phuong playing a very sweet or sad role. Therefore, in the past, I liked to challenge myself, portraying characters whose personalities were opposite to myself. I live with each role and am satisfied with it. This year, however, I want to renew myself. I will go casting instead of just accepting projects that are invited.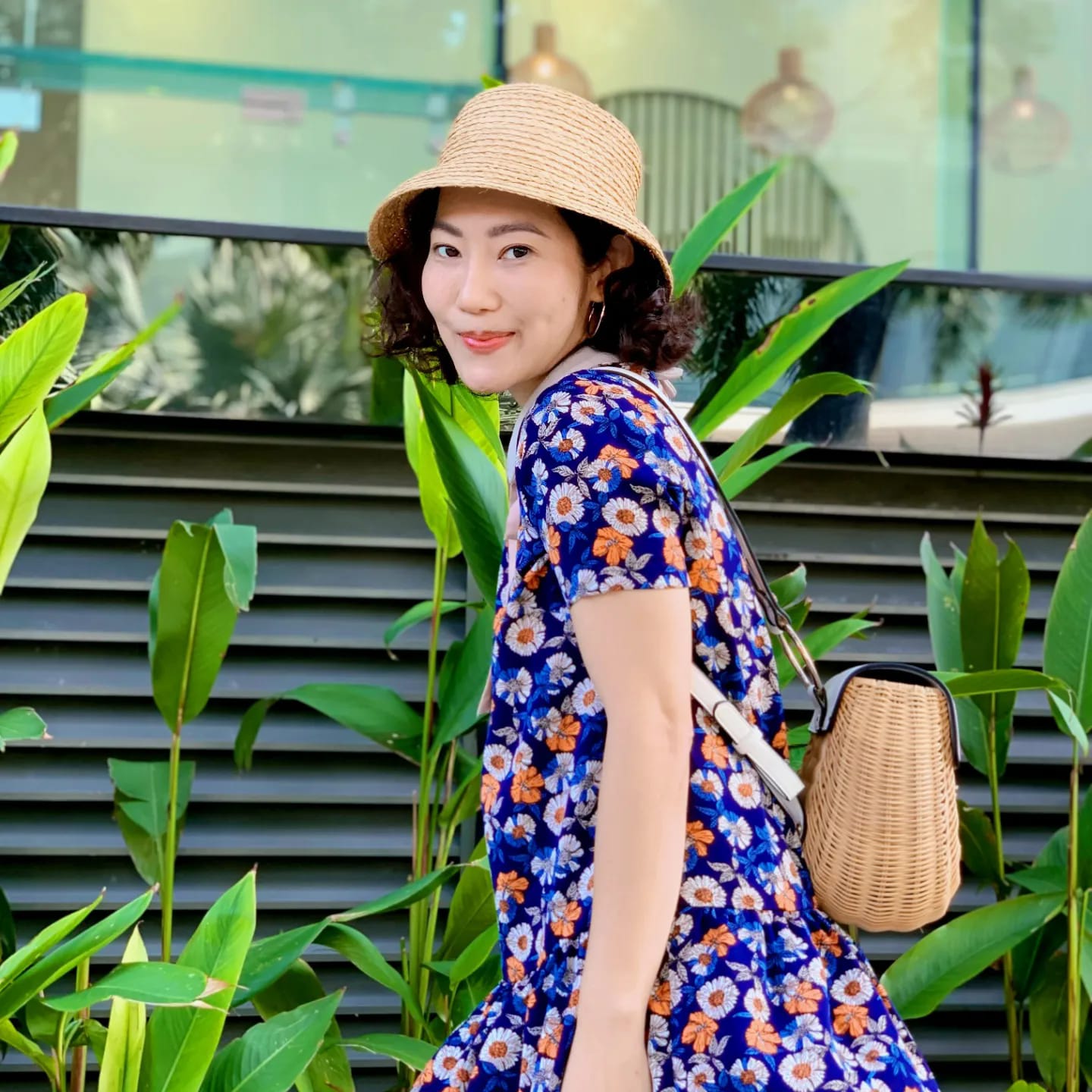 Kim Phuong in real life is gentle and feminine
Have you ever turned down a role? What kind of shoulder is that?
– I refuse a lot. Not because I'm difficult to invite, but because I always put responsibility first. When I take on a role, I will fully devote myself to that role. I never get two movies at once. The audience is very sophisticated now, they love the actors. Therefore, the actor must be self-aware and respectful of the audience as well as the crew who have invited him.
During the filming, which actor impressed you the most?
– I have a lot of duels scenes with Mr. Ta Minh Thao as boss Quach Dai Duc. This is a senior man, there are many points for me to follow. Hai Trieu Ha Viet Dung tries very hard, he can hit from morning to afternoon without getting tired. I am also impressed with Cao Thai Ha.
Did you have any accidents while filming?
– Because the action scenes are all real fights, I also encountered many problems such as thigh muscle loss, bruises, and ankle sprains. In addition, holding my chest for a long time also made it difficult for me to breathe.
In the future, what role would you like to challenge?
– I want to play the role of an undercover cop. I want the audience to remember me not just for the villains. I want to be young again with the profession and find the same emotions as when I first started my career.
Thanks for sharing Kim Phuong!
You are reading the article
The "boss" of the Queen Bee: "Underground Storm" does not lose the image of a police soldier

at
Blogtuan.info
– Source:
24h.com.vn
– Read the original article
here