Giải trí
The real life of Bao Thanh and Lan Phuong is far from the role of "suffering daughter-in-law because of her mother-in-law"
Together with the bad mother-in-law on screen, how is the marriage of these two actresses in real life?
Without an appointment, both Bao Thanh and Lan Phuong all played the role of the daughter-in-law of People's Artist Lan Huong on the screen. Notably, both roles were miserable and unhappy because they encountered their mother-in-law too much. The construction of the daughter-in-law – mother-in-law's details and the conflicts that culminated in quickly attracted the audience, creating a success for the film. How are these two VTV beauties living on screen in real life?
1. Lan Phuong
From the day she got married, Van Khanh's happy days were counted on the remaining fingers
Van Khanh, played by Lan Phuong in "Thuong on a sunny day," is currently a character of interest and sympathy from viewers. "Eat rice first", so when she returned to be a bride, Mrs. Hien (People's Artist Lan Huong) clearly showed her disdainful attitude. Although she does not live with Van Khanh's family, when she mentions her daughter-in-law's name or meets her face-to-face, Mrs. Hien becomes angry and slanders.
Mrs. Hien did not hesitate to slap her daughter-in-law in front of her son
Duc was childish and heartless, but Mrs. Hien did not advise her son to scold her daughter-in-law. Mrs. Hien forced her daughter-in-law to sell her house to pay her daughter's debt. The couple's sister-in-law was beaten with jealousy and then defaulted on debt, was hunted by the gangsters and then committed suicide… her mother-in-law blamed Van Khanh. The most climax is the time when she falsely accused Khanh of going to a hotel with her boyfriend and dragged the whole family to fight jealous, causing Khanh to be offended. Even worse, Mrs. Hien also introduced Van Khanh's mother as a maid to her friends…
Currently, after selling the house to pay the debt for her daughter, Mrs. Hien moved to Van Khanh's house. Here, she continued to criticize and ask for money from her daughter-in-law every day, putting her married life in danger of falling apart. Main People's Artist Lan Huong must also admit: "So inhibited. Knowing that, do not accept this role".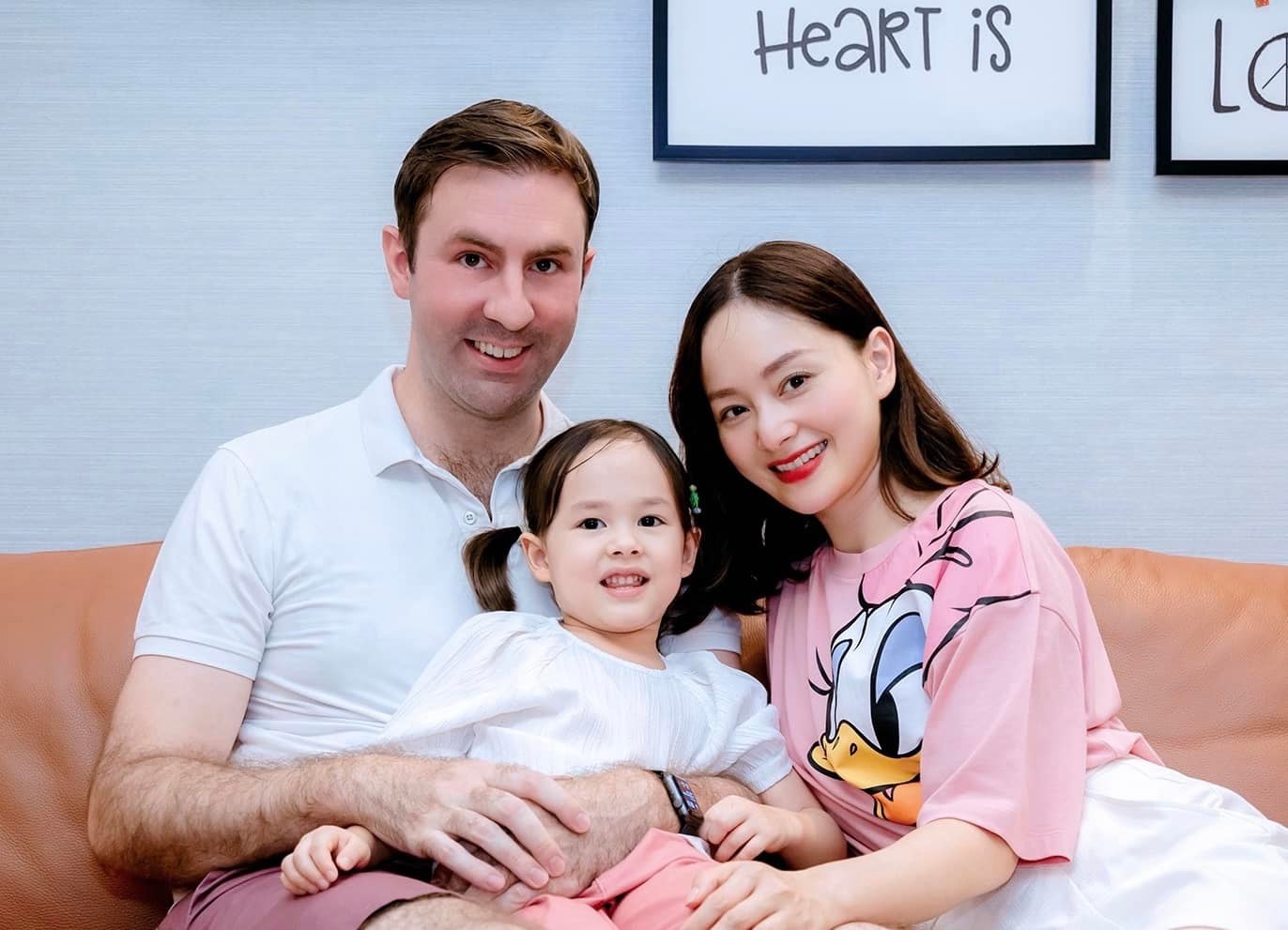 The actress's family of 3
In contrast to the screen, in real life, Lan Phuong has a perfect marriage with her 2-meter-tall Western husband and small daughter. The actress is not a bride. She shared: "Her parents-in-law are both Westerners, so their culture is very different from ours. My parents-in-law never asked me to do this or that, even at night I didn't need to worry about food and water. Grandparents are willing to do everything to take care of the baby, perhaps every single thing they can do to breastfeed is that they can't do it."
Talking about her husband, the actress born in 1983 always feels lucky and proud when her husband supports her, shares the burden, and helps her take care of her daughter. "My family never raised a voice or had a serious disagreement. It was possible because neither of us put our egos too high. We tried to put ourselves in the other's shoes to understand and We always respect and listen to each other's thoughts and wishes." female stars talk about life with David Dufy.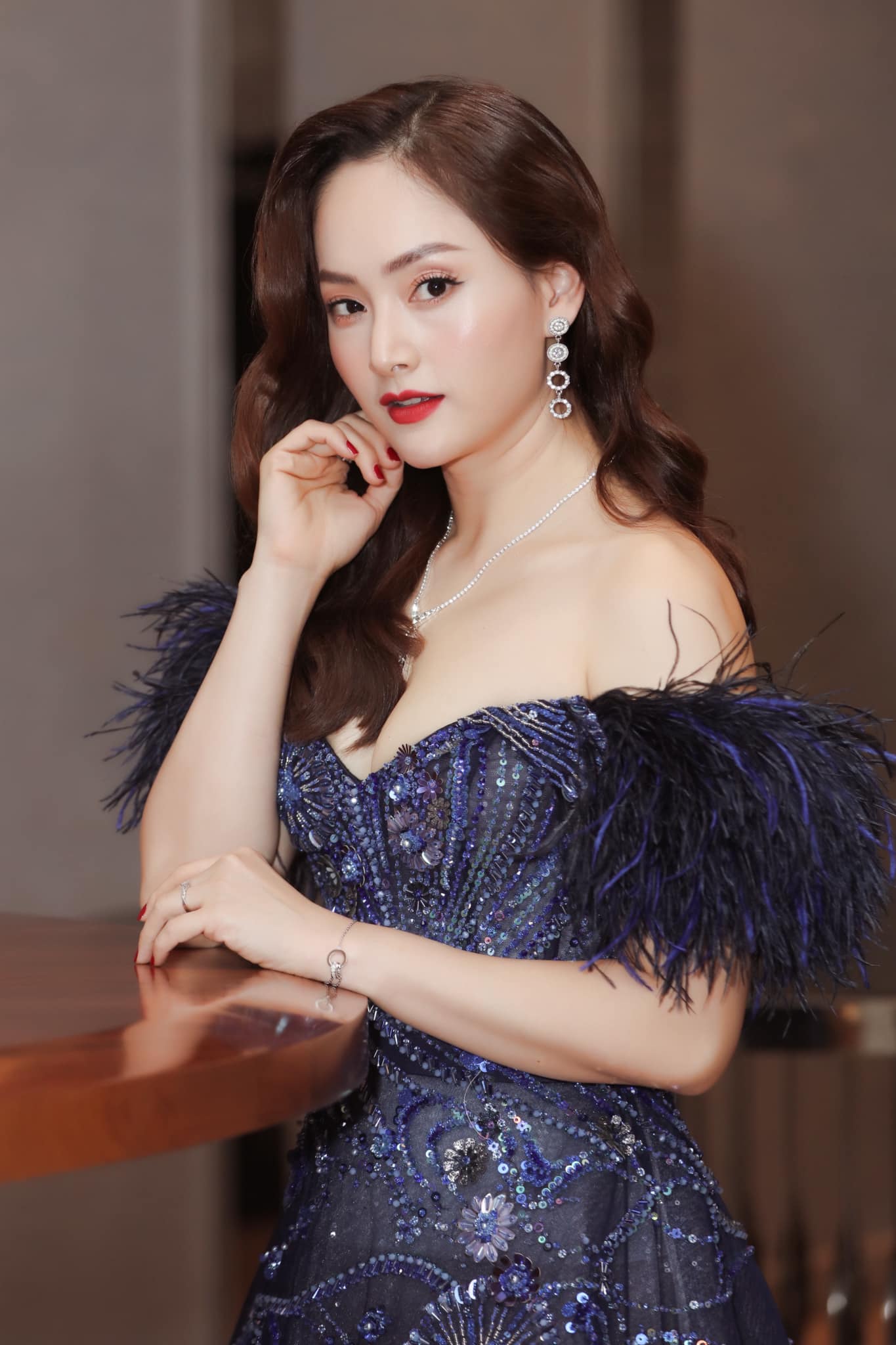 The beautiful, salty beauty of a female star at the age of 39
Thanks to her natural and flexible acting style, Lan Phuong is sought after by many filmmakers for roles with personality and high acting requirements. She is also very popular with the public thanks to her talent, friendliness in real life and her profession of saying no to scandals. Currently, in addition to acting, the actress also runs a coffee shop in Hanoi. She and her husband and daughter are also settling in the capital.
2. Bao Thanh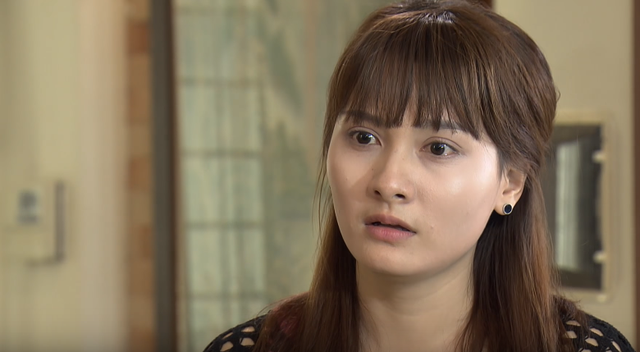 Two roles "go into the history of Vietnamese screens"
Before that, without an appointment, Bao Thanh lived in the scene of a mother-in-law and a daughter-in-law with People's Artist Lan Huong at "Living with mother-in-law". True to the title of the movie, Minh Van's days as a bride were not easy. Mrs. Phuong (People's Artist Lan Huong) is fastidious, harsh, loves her son too much and often examines her daughter-in-law. Living together, Phuong and her daughter-in-law are always so conflicted that Van has to divorce her husband because she has overcome her tolerance. Many viewers, especially female viewers, when watching movies, become obsessed about life after marriage. Until now, this image of "the most evil mother-in-law in the Gulf of Tonkin" is still remembered by viewers forever.
Fortunately, in real life, Bao Thanh has a happy married life and a loving husband's family. Bao Thanh and her husband have known each other since high school when they both had nothing in their hands, it has been more than 12 years now and they have two beautiful children together.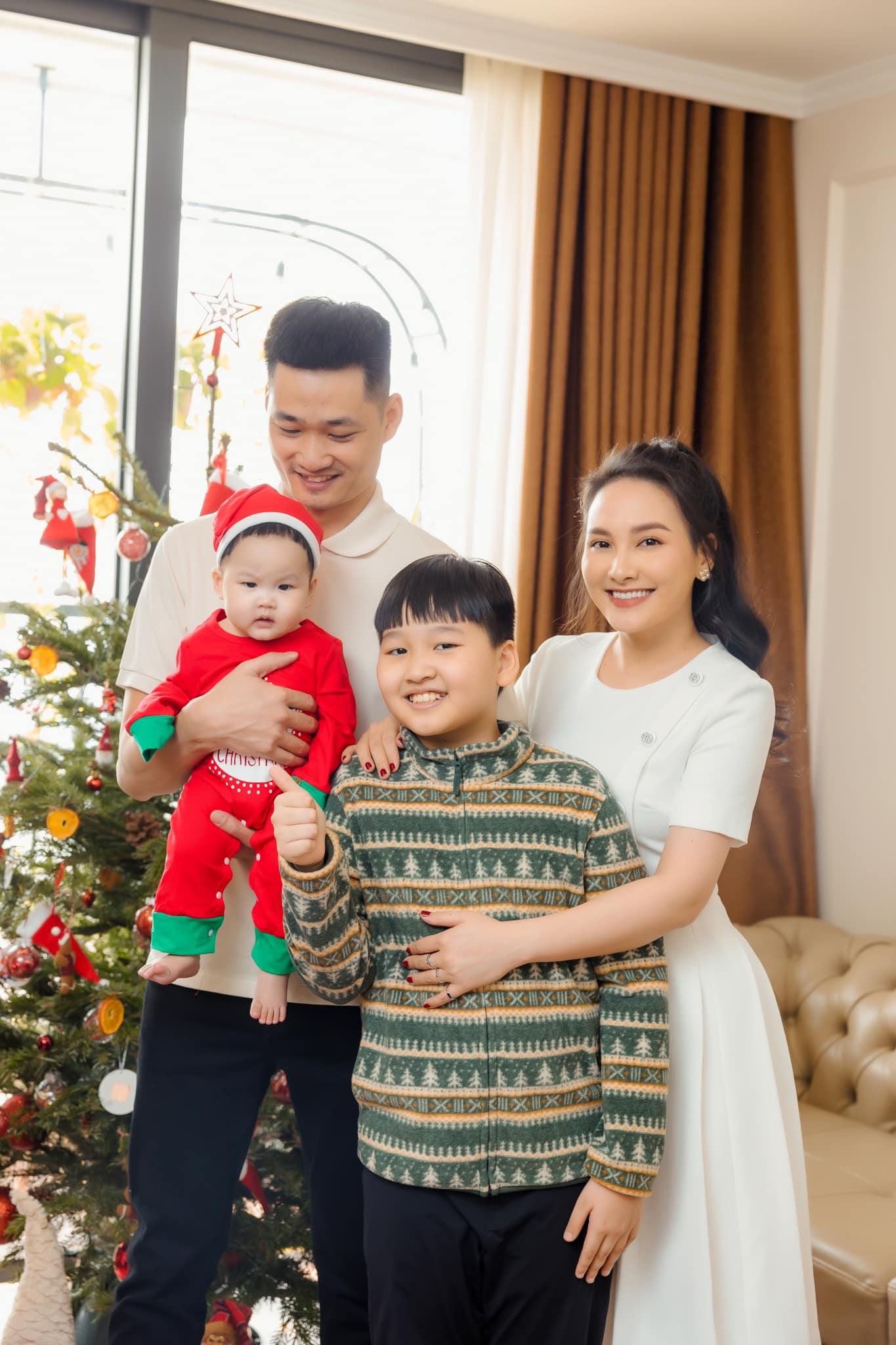 Actress Bao Thanh's family
The actress said that her family life is always filled with happiness because she has a psychological husband. She said the secret of the couple is very simple that is to trust and respect each other. "When I came back from acting, there were fatigues that I couldn't share with anyone. But when I met my husband and saw him, I burst into tears and cried like rain. He said, if the pressure is like that, then take a break and go home to take care of him. afternoon, let me do whatever I want, never forced me to do this or that," the actress once shared with the media.
After playing the role of Son's father's daughter (People's Artist Trung Anh) in "Go home, baby", Bao Thanh took a long break from acting to give birth to her second daughter in May 2021 and focus on taking care of her family. It is said to temporarily stop acting, but thanks to the name and love of the audience, she still participates in gameshows, receives advertising contracts… Recently, at the end of April, she returned to the spotlight. stage after 2 years of absence when participating in the play The Spies List. This is also a stepping stone for the upcoming comeback of the actress born in 1990 on the small screen.
On her personal page, the female star often posts moments with her small family, sharing joy with her children every day.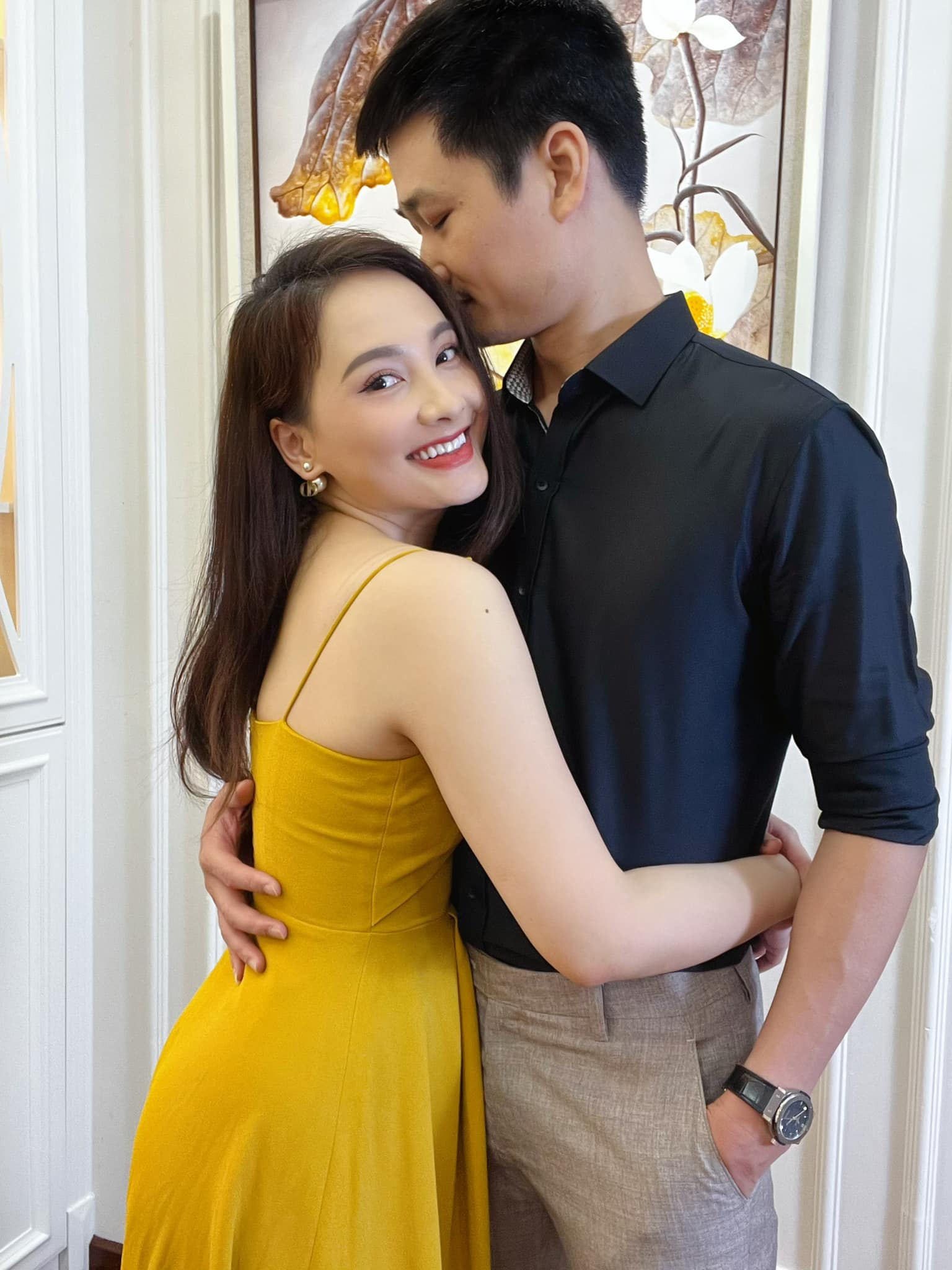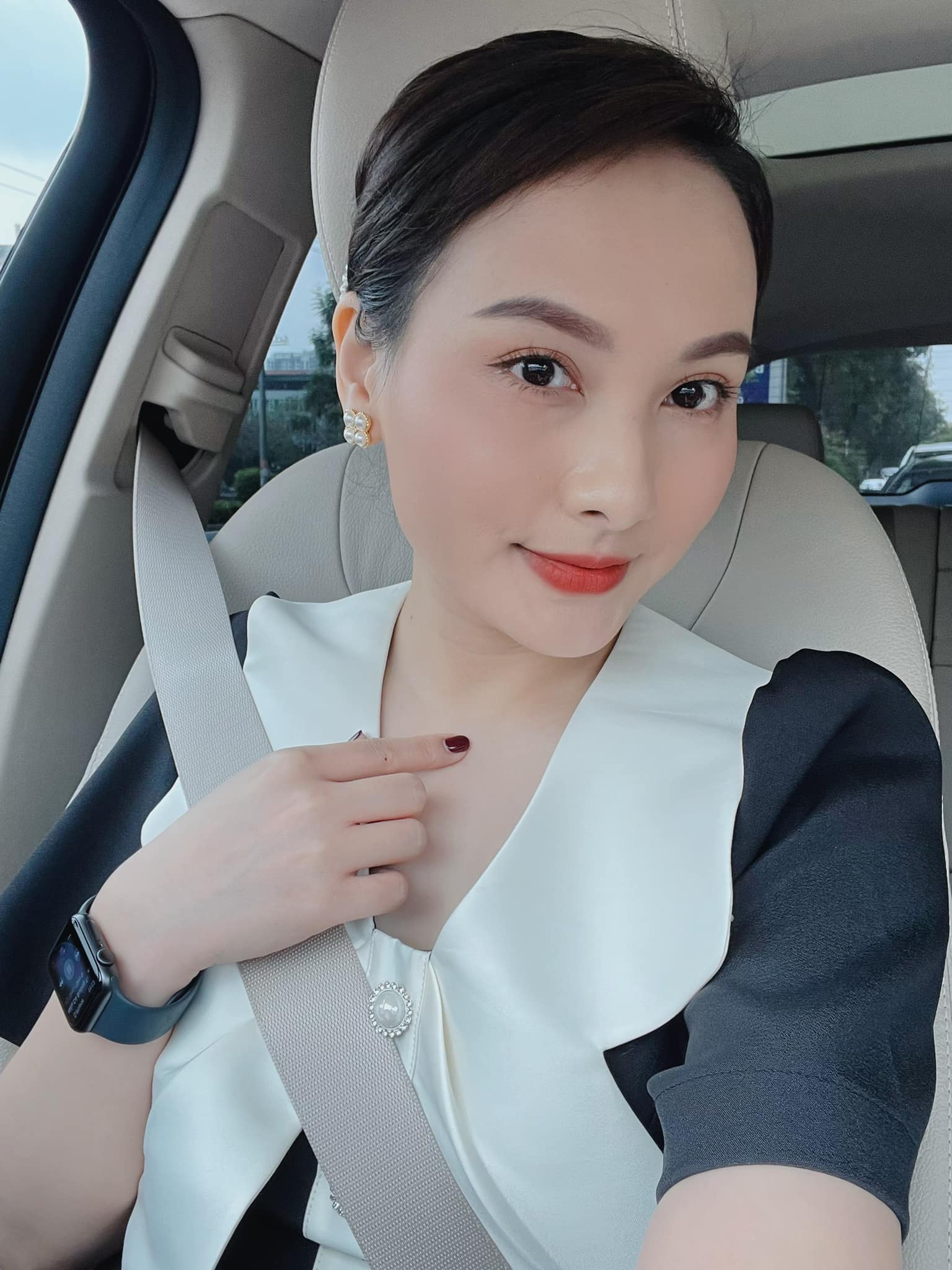 Happy marriage, the actress is more and more young and beautiful
Possessing a beautiful, fresh appearance and a strong acting style, Bao Thanh is a name that the audience expects to appear in the next projects of Vietnamese TV series.
You are reading the article
The real life of Bao Thanh and Lan Phuong is far from the role of "suffering daughter-in-law because of her mother-in-law"

at
Blogtuan.info
– Source:
24h.com.vn
– Read the original article
here