Business
The tearful confession of the 8X boy who experienced more than 200 fractures
Born as a human, everyone has basic rights: to live, to be happy, to be free to dream. But there are people who only wish to be able to walk, run, dance and sing is also a luxury.
The reason is that they have a fragile, fragile disease. The disease with that beautiful name is glass bone (incomplete bone formation syndrome) – a disease caused by a lack of collagen in the bones, making the bones porous and extremely fragile.
Vu Ngoc Anh (born 1987, living and working in Hanoi) shared, his family disease was discovered very early. From the age of 1, he began to break bones.
From then on, he lived with the fracture. When he broke his leg. When he broke his arm. Sometimes she broke two legs, sometimes she broke two arms, sometimes she broke two legs and one arm… Living with frequent broken bones from a young age, sometimes, Ngoc Anh is no longer surprised after each Randomly encountered this situation again.
At first, the family thought Ngoc Anh had brittle bones. The whole family rushed to take Ngoc Anh to heal around here and there, supplementing calcium by all means such as feeding seafood (shrimp, crab). It wasn't until there was official information about this disease in Vietnam that Ngoc Anh's parents took Ngoc Anh for further examination. His disease is not calcium deficiency but calcium excess. Up to now, there is no cure for the disease.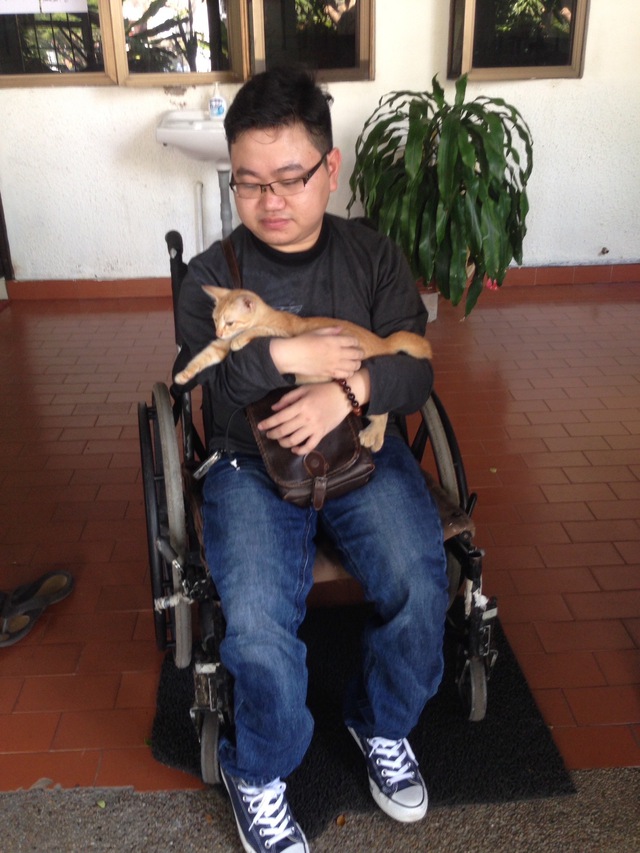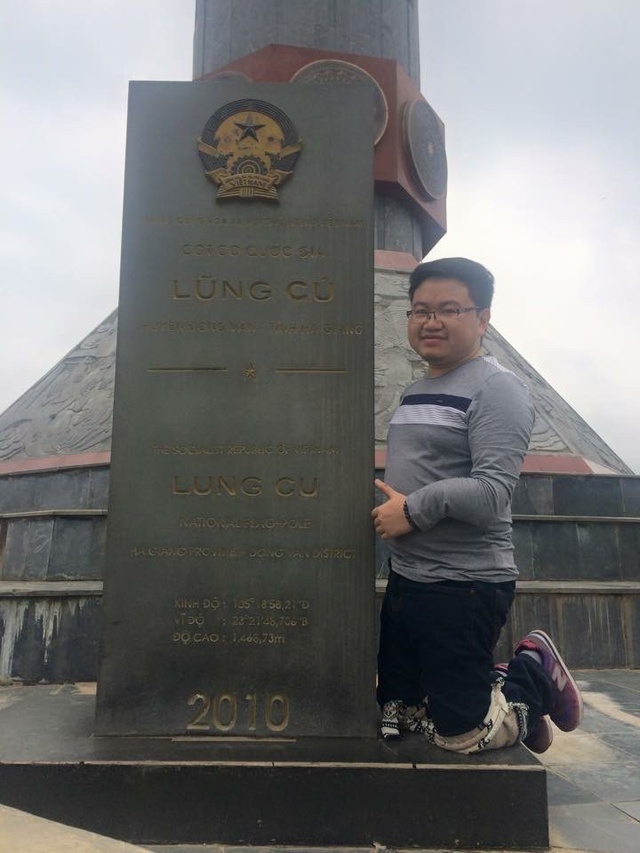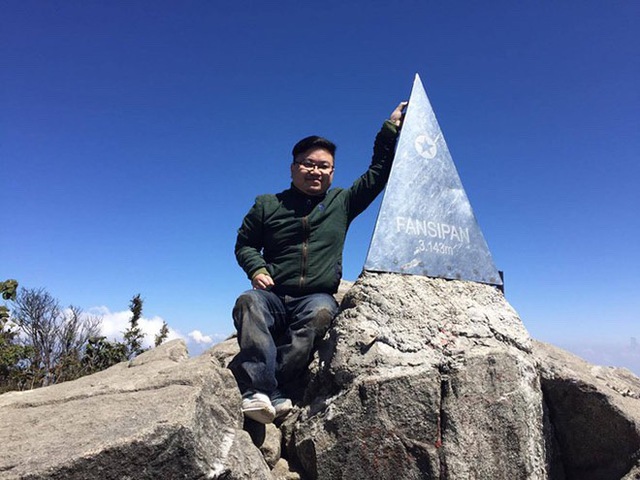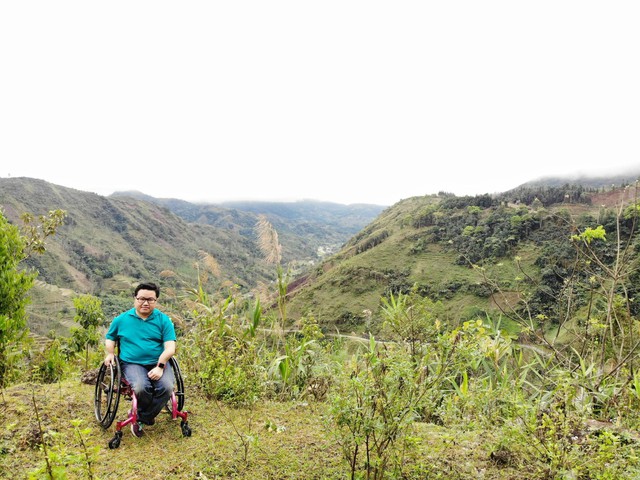 Because of the bone disease, her parents did not let Ngoc Anh do anything because she was afraid that she would break her arm and leg. But young children are hyperactive, sometimes causing Ngoc Anh to forget the instructions. Every time he broke a bone, he admitted it was the result of times when he didn't listen to his parents. He simply wanted to be able to stand up, walk like everyone else… and then inevitably broke a limb.
Once, because she wanted to go out and play with her friends so much, Ngoc Anh clung to the wall with her hands, walking slowly and quietly like a child learning to walk. At that time, he was very excited. "It felt like I was conquering the world," Ngoc Anh recalled.
But that joy did not last long. After walking about 1 meter, Ngoc Anh knelt down. His leg couldn't bear the weight of his body and… broke. It was a very memorable time because he broke both legs at the same time.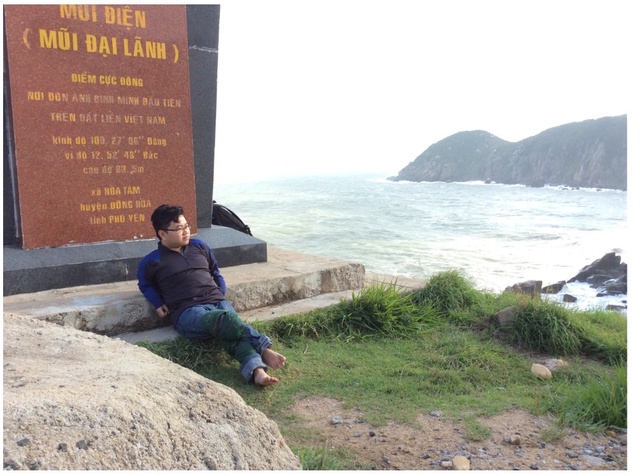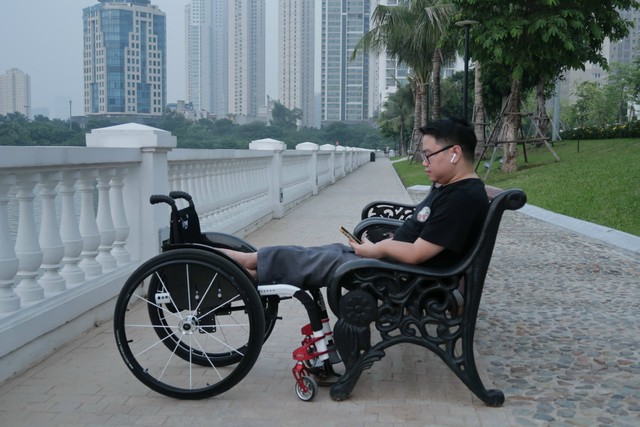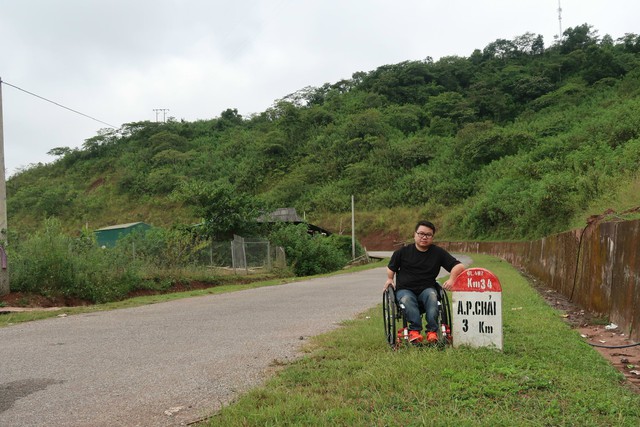 Each fracture is a time Ngoc Anh experiences indescribable pain. He also has to be in a cast and recovery time is similar to that of a normal person. However, the time after treatment will be a little longer. Too many broken bones, Ngoc Anh also inevitably gets injured in the old positions.
"So it's not too difficult to understand when your limbs are bent like that. In order to heal, the body must create a calcium to connect the two bones together. The more fractures, the more calcium will emerge. Old wounds have not completely healed, new wounds are already there, so bending limbs is also unavoidable.Ngoc Anh explained.
With a hyperactive child, Ngoc Anh admits that his limbs are bent is inevitable. The price to pay is that he is now in a wheelchair more often. And even then, "go to places where wheelchairs can't get on, I'll go back. Then when the wind turns to heaven, disabled people living alone like me will find it very difficult".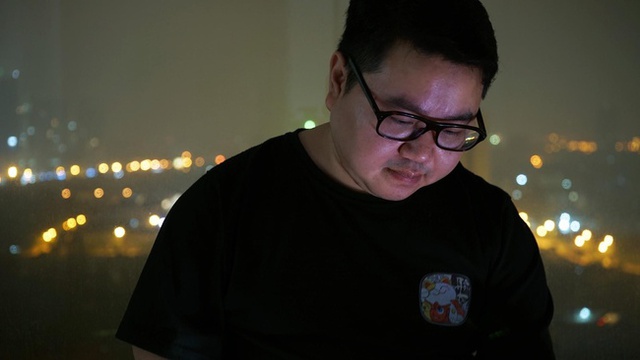 Ngoc Anh confided, when I was a child, I often broke bones. Just holding a glass of water is enough to break a bone. "I feel so weak, so weak that my parents won't let me do anything. Being weak, even going to school, my parents have to drive me to school, carry me to the place, and instruct my friends. sitting next to me, don't run and jump. If I accidentally fall over the table and chair, I will break a bone", the 8X guy recalled.
At that time, every time she broke a bone, Ngoc Anh asked her mother: "Mom, why am I like this?", "Why am I not like everyone else?". The innocent questions of childhood made tears roll down her mother's cheeks. Mom said: "You are not like everyone else, not because you are different, but you are special".
Since that time, Ngoc Anh has never wondered why she was born like this again. Since then, the times when friends teased, outsiders whispered unkindly about her illness, Ngoc Anh no longer cared and ignored her ears.
And then, every broken bone is a memorable memory for Ngoc Anh. It is a lesson that helps him practice carefulness and perform better next time.
"The actual number of my fractures could be up to 300 times," Ngoc Anh laughed.
Over the years, until now, with Ngoc Anh, the glass bone disease that I have to carry my whole life is "much better". He can do everything by himself.
"Disability is like a skinny person or a fat person, just a little bit different from the average person. The rest of life is still the same. A thin person can still gain weight to become a normal person. On the contrary, Fat people can also lose weight to become normal people. And people with disabilities can also get used to their lives, use their weaknesses to their advantages, thereby becoming normal people." Ngoc Anh shared.
In the present, he also does not receive any treatment for the disease. "I just live and be more careful with my bones, but it's also helped a lot. It's been the past few years that I haven't broken a bone."Ngoc Anh happily told.
"Maybe you consider yourself unlucky. Maybe people see you as unlucky. But you know, everyone's childhood is not the same. Your childhood could be truancy, cycling. , fight…
I remember when I was a kid, my friends teased me for being a cripple or a rotten bone, I didn't feel angry much. I even went back to teasing with my friends. Gradually, you no longer use those words to make fun of yourself because teasing people makes people angry. But for me, I'm not angry but also tease again. So, you guys are also bored," Ngoc Anh recalled.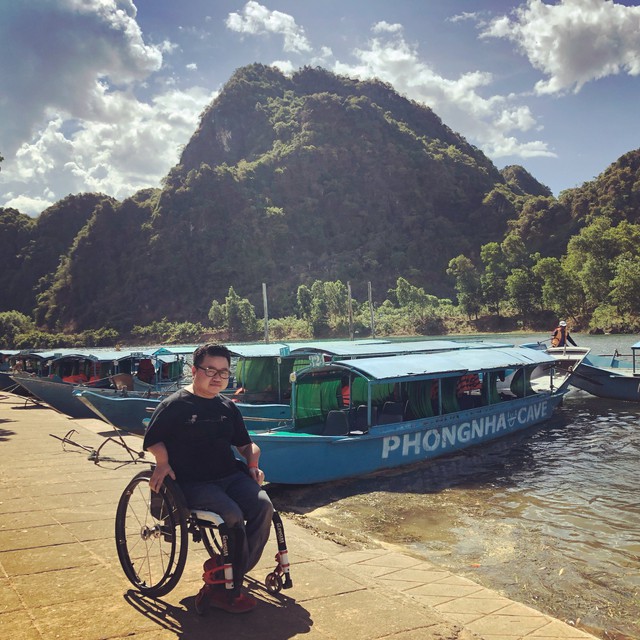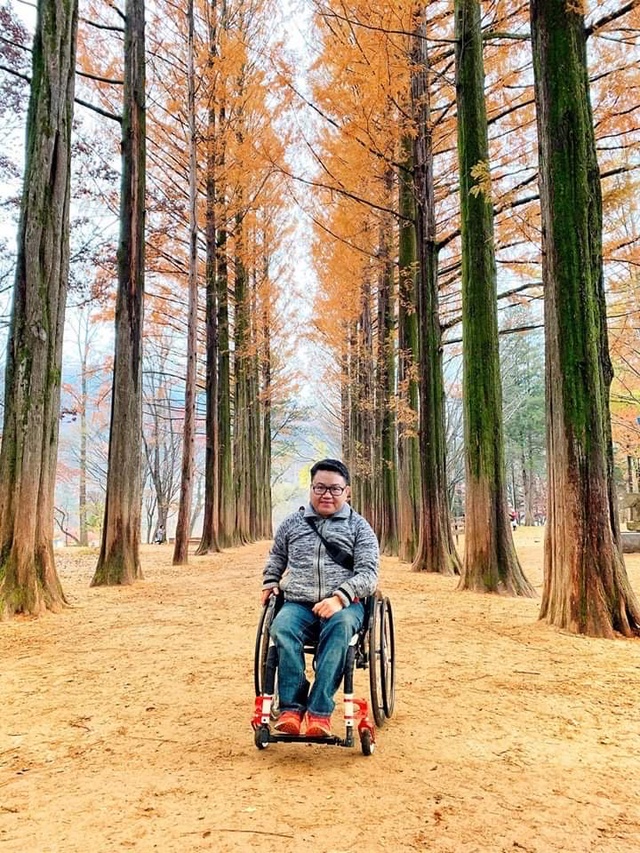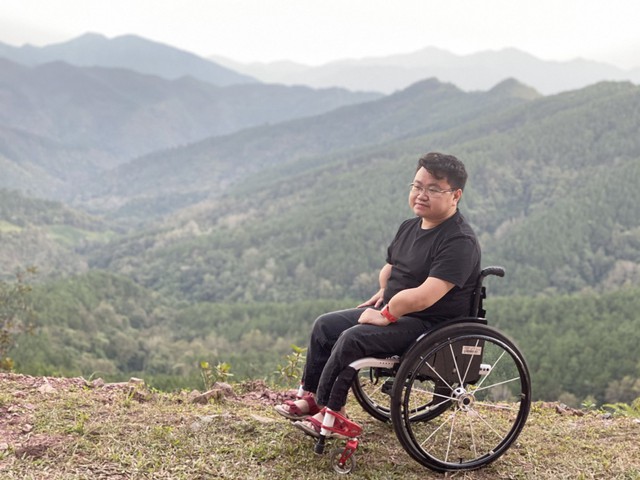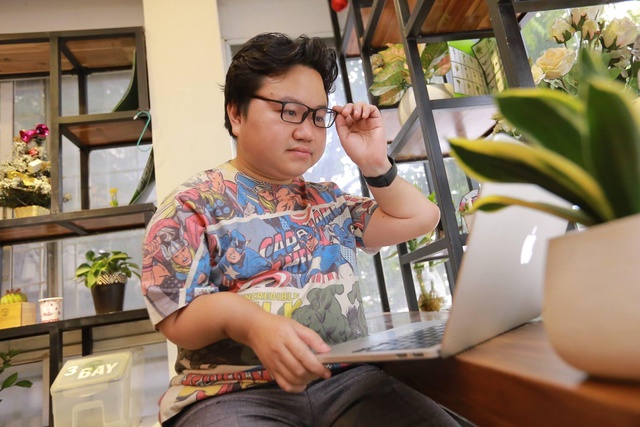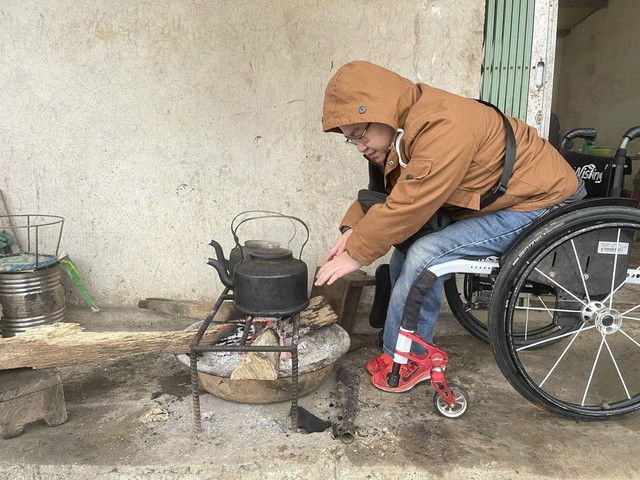 He also said that: "Maybe we are not the same, but everyone's childhood has its own joy. It's beautiful or ugly depends on our perception and creation. To paint a picture, we need more colors. It's a dark color, isn't it?".
Sharing about the optimistic spirit despite the disease, Ngoc Anh is honest, the only motivation to stay optimistic and healthy is thanks to her family. Family is a great source of encouragement. In addition, he himself met people who were weaker and more difficult than himself. Then why should he complain about suffering?
"For those of you who are in the same situation, I hope that you will also keep trying. Everything will pay off. Each person has a situation, but you are unique and special. If possible, take advantage of your situation. Try to improve yourself."Ngoc Anh laughed.
Currently, Ngoc Anh is still working hard, giving wheelchairs to people in the same situation every day. He also always advises and guides people with disabilities in the hope that he can help more people.
https://afamily.vn/tam-su-roi-nuoc-mat-cua-chang-trai-8x-trai-qua-hon-200-lan-gay-xuong-20220519150522096.chn
You are reading the article
The tearful confession of the 8X boy who experienced more than 200 fractures

at
Blogtuan.info
– Source:
cafebiz.vn
– Read the original article
here