Quốc tế
The US came out to support Finland and Sweden's accession to NATO
In a speech in the Rose Garden on May 19, Finnish President Sauli Niinistö and Swedish Prime Minister Magdalena Andersson said they were solving the only major barrier to their joining the NATO military alliance.
That was the objection of Turkish leader Recep Tayyip Erdoğan when he reiterated his determination to veto their NATO membership on May 19. As a rule, all 30 members of the NATO military alliance must approve the acceptance of a new ally.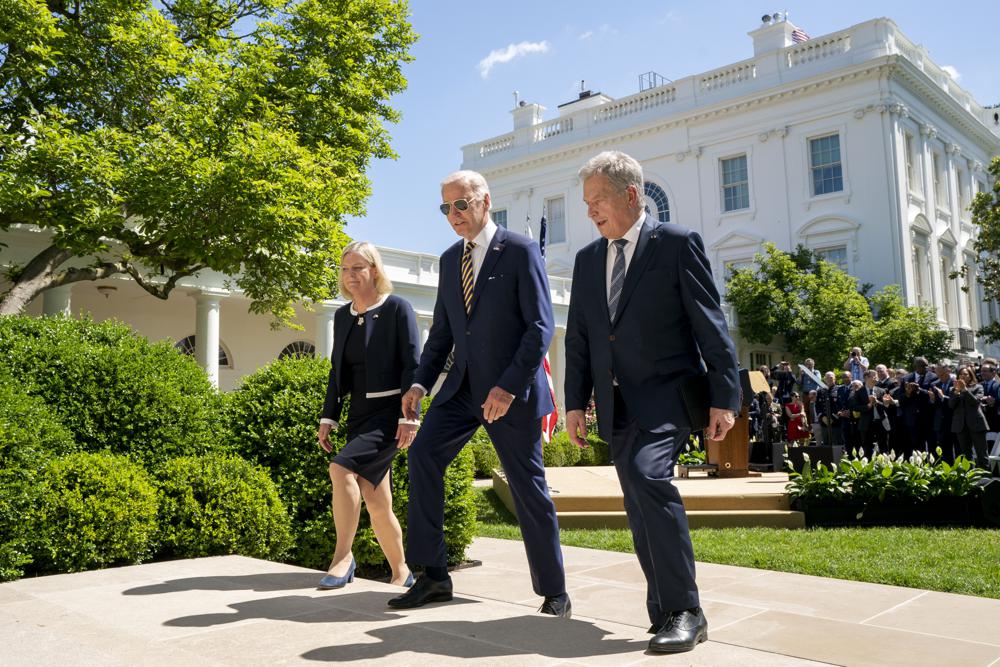 Swedish Prime Minister Magdalena Andersson, President Joe Biden and Finnish President Sauli Niinistö at the White House on May 19. Photo: AP
According to Guardian, The Finnish president said: "Finland has always had good and proud bilateral relations with Turkey. As a NATO ally, we will be committed to Turkey's security, as well as to Turkey's security. like Turkey will be committed to our security. We take terrorism very seriously. We condemn terrorism in all its forms and we actively participate in combating it. ready to discuss all Turkey's concerns about our membership in an open and constructive manner. These discussions have taken place and they will continue in the coming days."
Mr. Sauli Niinistö also highlighted the contribution that Finland will make to the alliance. "Finland's armed forces are among the strongest in Europe. We have also continuously invested in capacity development. Finns' readiness to defend the country in one of the the highest level in the whole world," said the President of Finland.
In her speech, Ms. Andersson said that the Swedish government is in dialogue with all NATO member states, including Turkey, at different levels to resolve any issues.
Prime Minister Andersson emphasized: "The government has come to the conclusion that the security of the Swedish people will be best protected within the NATO alliance. This has huge support in the Swedish parliament."
For his part, President Joe Biden did not mention Turkey's objections in his speech, but noted that both NATO candidates met all of the alliance's requirements. Making a remarkable pledge, Mr. Biden said the US and its allies would "prevent and confront any aggression as Finland and Sweden are in the process of joining NATO".
The two leaders of Finland and Sweden also went to the US Congress and met with Speaker of the House Nancy Pelosi – who said it was an honor to give the utmost support and approval to the request of the two countries to become a member of the House of Representatives. part of NATO.
In another development, the US Senate approved new economic and military aid worth $40 billion to Ukraine, and sent the bill to President Joe Biden for signature.
You are reading the article
The US came out to support Finland and Sweden's accession to NATO

at
Blogtuan.info
– Source:
nld.com.vn
– Read the original article
here