Thế Giới
The US considers sending a powerful "ship killer" to Ukraine
America
is working to bring advanced anti-ship missiles to the Ukrainian army.
Two types of potential missiles
Ukraine wants the US to provide more advanced weapons besides artillery, Javelin and Stinger missiles, according to Reuters. For example, the Ukraine wish list also includes missiles that could push the Russian navy out of Black Sea ports, allowing to restart shipments of grain and other agricultural products from Ukraine. out to the world.
Current and former U.S. officials and congressional sources cited obstacles preventing the United States from providing more powerful, longer-range weapons to Ukraine, including difficult, lengthy training requirements. equipment maintenance or fear of American weapons falling into enemy hands. In addition to these obstacles, the United States is also particularly concerned about further escalation.
However, three US officials and two congressional sources said that two types of powerful anti-ship missiles, the Harpoon missile made by Boeing and the Naval Strike Missile made by Kongsberg and Raytheon Technologies, are being actively considered for transfer. directly to Ukraine or through a transfer from a European ally that has those missiles.
In April, Ukrainian President Volodymyr Zelensky called on Portugal to supply the Ukrainian army with Harpoon missiles, which have a range of up to nearly 300 km.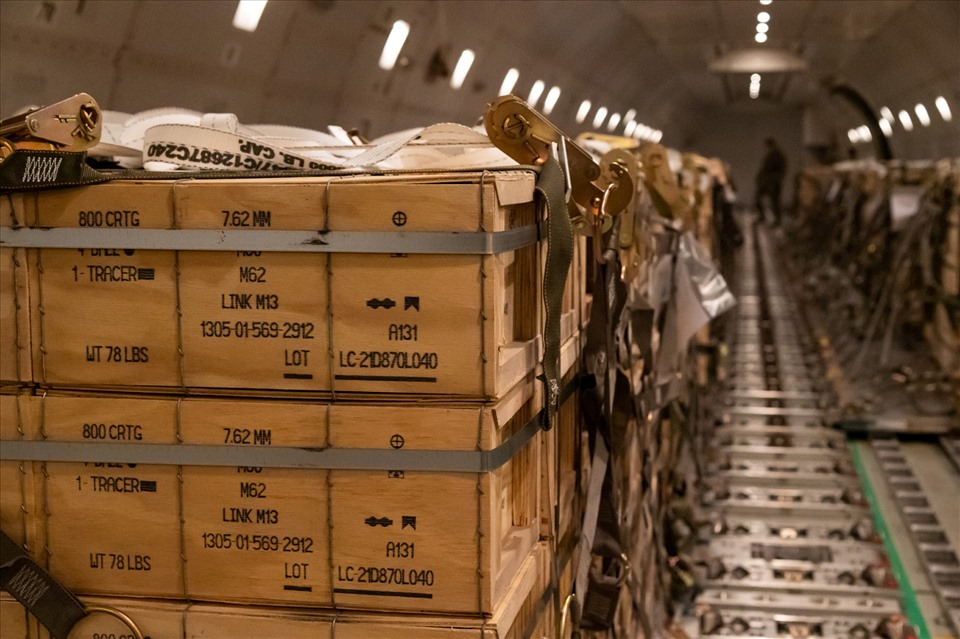 However, there were several problems that prevented Ukraine from receiving this missile. Firstly, launching Harpoon missiles from shore also has certain limitations because it is mainly launched from the sea.
Two US officials said Washington was studying potential solutions, including pulling the launch pad off a US ship.
Both the Harpoon and the Naval Strike Missile cost around $1.5 million, according to experts and industry executives.
According to the British Ministry of Defense, about 20 Russian Navy ships, including submarines, are in the area of ​​​​operations in the Black Sea.
Bryan Clark, a naval expert at the Hudson Institute, said that 12 to 24 anti-ship missiles like the Harpoon with a range of over 100km would be enough to deter and bring the black sea blockade to an end.
Russia has suffered a number of losses at sea, including the sinking of a cruiser Moscow, flagship of the Black Sea fleet.
Fear of being the first country to send missiles to Ukraine
US officials and US congressional sources say a number of countries are ready to send Harpoon missiles to Ukraine. However, no country wants to be the first or the only one.
An unnamed US official said that one country is considering becoming the first country to supply this missile to Ukraine. Once that "well-stocked" country commits to sending Harpoon to Ukraine, other countries can follow suit.
Naval Strike Missile (NSM) can be launched from the coast of Ukraine and has a range of 250km. The missile also requires less than 14 days of training to operate.
According to the sources, the Naval Strike Missile is considered to be less of a logistical obstacle than the Harpoon as NATO allies can lend existing mobile ground launchers and warheads that can be obtained from Nato. Uy.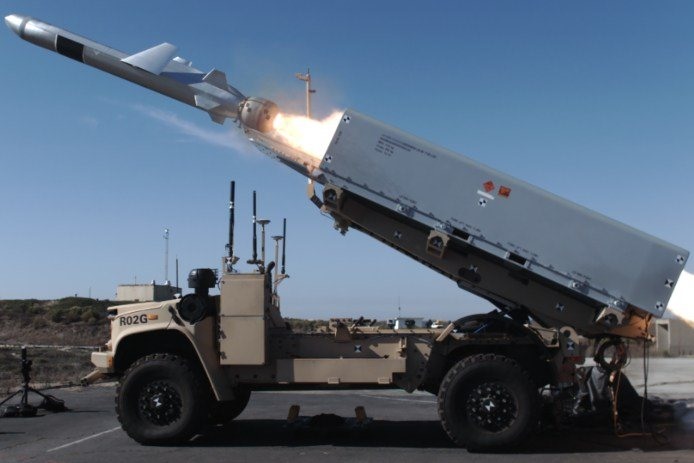 Two US officials and congressional sources say the US is trying to figure out how to get Ukraine to have the Naval Strike Missile and launch pad from its European allies.
Another option, US congressional sources said, is for Norway to donate Naval Strike Missiles to Ukraine, and the idea has been supported by members of the Norwegian parliament.
All inquiries about American weapons such as Harpoon and Naval Strike Missile would have to be approved by the State Department with direction from the White House.
Another weapon on the Ukrainian shopping list is a multiple launch rocket system (MLRS) like the M270 made by Lockheed Martin that can hit targets 70km or more away, three times more capable than existing Ukrainian artillery.
In recent weeks, the administration of President Joe Biden has decided to send M777 howitzers to Ukraine. The delivery of the M777 howitzer could be deployed more quickly and transported in larger numbers, two US officials said.
Two US officials said that the M270 or a system similar to the M142 HIMARS would be considered for delivery to Ukraine after Congress passes a $40 billion additional funding bill. The passage will give the president the power to transfer weapon surplus from the US stockpile in response to an emergency without congressional approval.
You are reading the article
The US considers sending a powerful "ship killer" to Ukraine
at Blogtuan.info – Source: laodong.vn – Read the original article here