Dao Triet Hien was born on July 17, 1975 in Adelaide, Australia. He is Chinese, Australian-American nationality. He is known as a math genius and has received countless international awards for his research work.
In particular, Dao Triet Hien has a very high IQ, in the range of 220 – 230. Even this index is higher than that of great scientists like Stephen Hawking (160) or Albert Einstein (about 160 – 190).
The math prodigy got the world's attention, in the past he was dropped from school because he was… too smart
Can speak, Dao Triet Hien born with intelligence found only in genius children. However, if you follow his growth and development, you will find that the educational background from his family also contributed greatly to the success of this man.
Dao Triet Hien soon revealed intelligence at an early age
Dao Triet Hien was born into a religious family. His father graduated as a medical doctor from the University of Hong Kong, while his mother completed a bachelor's degree in Mathematics and Physics at the University of Hong Kong with excellent academic records. The two fell in love while still at university, then the whole family moved to Australia to live in 1972.
At the age of 2, Dao Triet Hien showed an extraordinary talent for Mathematics, when his parents discovered that their son was teaching a 5-year-old child to read and write numbers. When asked by his parents where to learn these things, Dao Triet Hien said that he learned knowledge only through watching the program. Sesame Street On tv.
As soon as he was 3 years old, his parents sent Dao Triet Hien to study at a private primary school. However, due to being too young and unable to mingle with classmates a few years older than her, Dao Triet Hien was sent back to kindergarten. Besides, the reason given by the Primary school is that the student is too smart. All teachers refused to teach Dao Triet Hien because they were not qualified and capable to teach this child prodigy.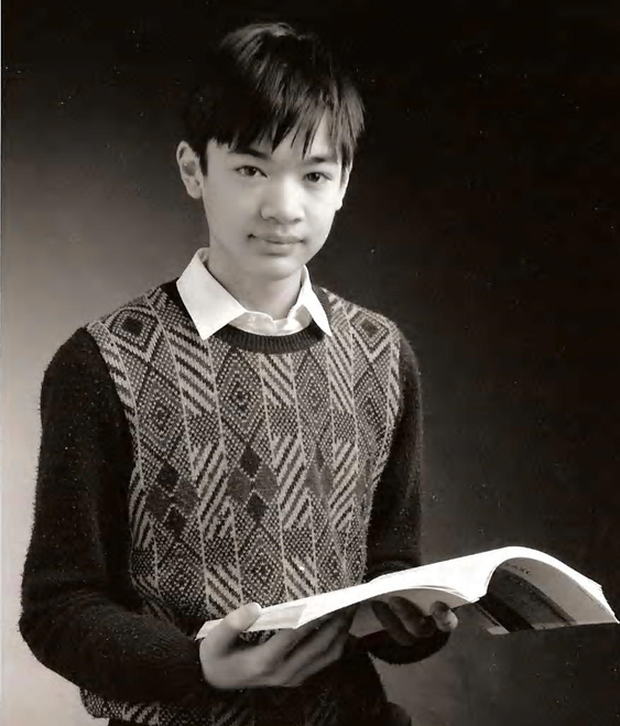 At the age of 4, Dao Triet Hien was expelled from elementary school because the teacher was not qualified to teach him
After that, within just a year and a half, Dao Triet Hien completed all the elementary school programs by himself only thanks to the tutoring of his parents. His parents also sent their son to the Talented Children's Association of Australia to study.
Under the dedicated teaching of parents and clear direction from educational and intellectual experts Dao Triet Hien growing exponentially. He quickly left behind his peers, especially showing outstanding intelligence in Mathematics. It is known that the method of education is specifically established for Dao Triet Hien Prioritize flexibility and freedom of development. Therefore, from an early age, he was able to nurture a love of research without being pressured like many other child prodigies.
At the age of 5, Dao Triet Hien returned to primary school and began to study the Math program of junior high school. At the age of seven, he published his first book on Mathematics. At the age of 8, he finished high school and scored 760/800 on the SAT. Before that, only two candidates had ever scored above 700 on the SAT but were both high school students. This proves the outstanding intelligence of Dao Triet Hien.
At the age of nine, Dao Triet Hien enrolled in the University's Math program and computer programming-related subjects. At 10, 11 and 12 years old, Dao Triet Hien became the youngest contestant to participate in the international math competition for high school students with bronze, silver and gold medals respectively for 3 consecutive years.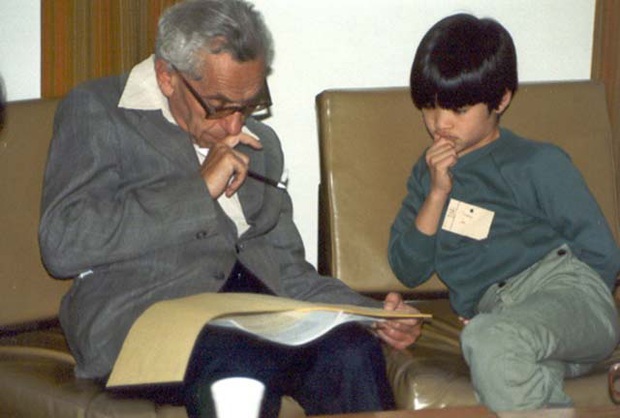 The boy Dao Triet Hien is being taught privately by the famous Hungarian mathematician – Mr. Paul Erdős.
In the following years, Dao Triet Hien achieved more and more achievements that made many people admire. At the age of 14, he officially became a freshman at Flinders University (Australia). Two years later, he graduated with a bachelor's degree, then completed a master's program at the age of 17. At the age of 21, Mr. Dao received his PhD from Princeton University, and at the same time was accepted as an official lecturer of the school. University of California (USA). At the age of 24, Dao Triet Hien became the youngest professor in the history of the University of California.
Up to now, Dao Triet Hien has held countless records such as: The person with the highest IQ; The living mathematician has won the most national and international awards, honors, and medals to date. At the age of 29, he won the MacArthur Fellowship. It is known that each year this prestigious award only awards 20-40 individuals who are US citizens or permanent residents, with outstanding achievements in many fields.
In the same year, he won the Nobel Prize in Mathematics. Just two years later, he received the Fields Medal, one of the highest honors in mathematics. Up to now, he has made many contributions to world mathematics with more than 300 articles, 17 books, and hundreds of research works on mathematics. With his intellect ahead of his time, he was favored by many with the nickname "Mozart in Mathematics".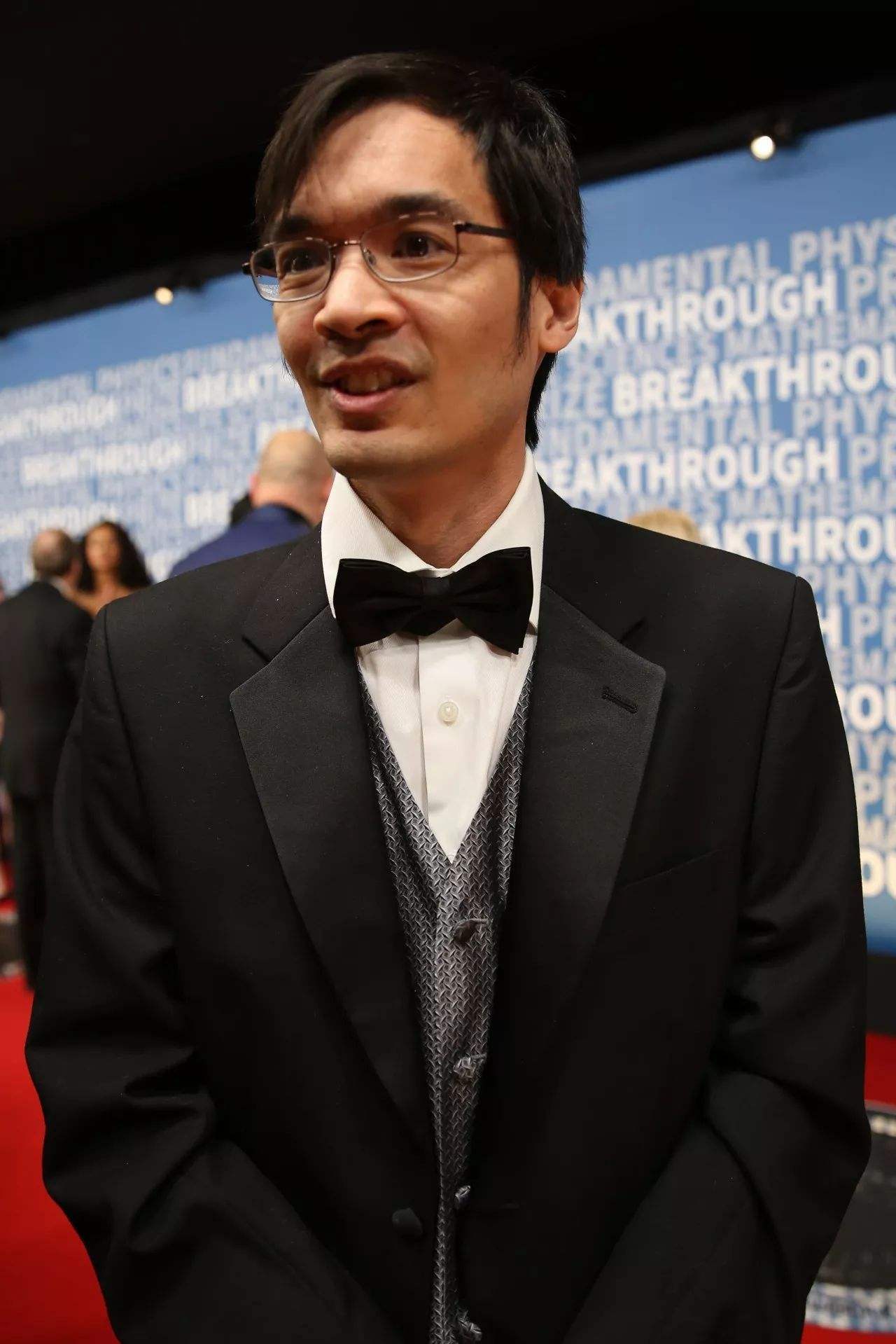 Portrait of Dao Triet Hien – one of the best mathematicians today
The full life of a prodigy: Marrying an ordinary person, devoting life to a passion for Mathematics
It can be seen that Dao Triet Hien soon showed his prodigy intelligence and became famous at an early age. However, unlike many other child prodigies, Mr. Dao's talent is growing. At the same time, he did not have psychological instability, which is considered one of the common problems of children with outstanding intelligence.
This can be explained by the progressive education method of Mr. Dao Triet Hien's family. His parents once interviewed, said that they always value freedom and comfort in the process of raising a child. Although Mr. Dao always has to study with children much older than him, he is still given the best conditions by his family to participate in physical activities and have fun with friends of his age.
Besides, the experts also try to build the education program for Mr. Dao Triet Hien in the direction of comprehensive development and according to the child's ability. Therefore, Mr. Dao always keeps his love for Mathematics, loves his work and has the ability to communicate and get along with people around.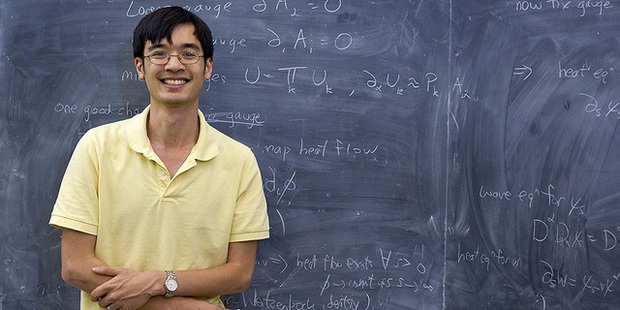 Currently, he is settling in the US, has a happy married life with a son and a daughter. Some people think that his wife is just an ordinary person, her beauty is only average, so she is not worthy of a talented and attractive person like Dao Triet Hien. However, after many years, Mr. Dao and his wife still have a happy married life and prove their strong affection.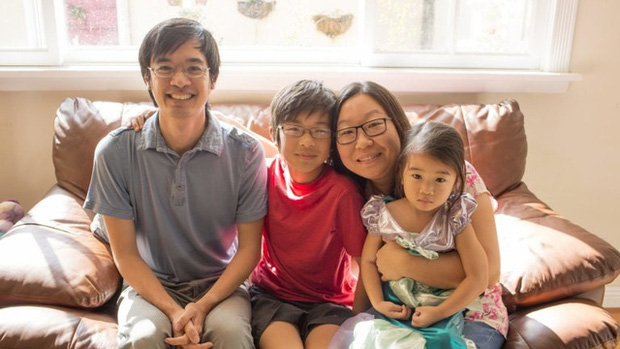 The happy little family of genius Dao Triet Hien
Source: Sohu
You are reading the article
The world famous math genius

at
Blogtuan.info
– Source:
Afamily.vn
– Read the original article
here