A man pregnant instead of his wife seems to be an impossibility. But right here in Vietnam, there have been two cases of men pregnant success. Those are Mr. Minh Khang and Mr. Cong Phuong, two people who changed from female to male and became pregnant with their transgender wife from male to female. The special pregnancy story of two men has attracted a lot of attention from the online community.
Cong Phuong – the groom is 3 months pregnant and must "get married and run to get pregnant"
On April 30, the wedding of couple Cong Phuong (35 years old, transgender) and Bich Tuyen (35 years old, transgender woman) became the focus of the media. The most special thing that attracted the attention of netizens was that the couple had to get married quickly because the groom was pregnant.
The newlywed couple surprised many people by revealing that the groom was 3 months pregnant.
According to Bich Tuyen, in fact, both sides also intended to hold a wedding at the end of April. Just as he was planning the wedding, Phuong felt unwell in his body, so he "suspected that he was pregnant". After buying a pregnancy test and checking, the two burst with happiness after Cong Phuong's statement: "Honey! Husband is pregnant!". However, to be sure, he decided to go to the hospital for an ultrasound and was confirmed by the doctor to have a baby over 7 weeks old.
"At that time, to be honest, I had no more words to say, so happy. People keep saying that you can't have children if you don't have children, but in the end we have children. I inject female hormones weekly, my husband injects every 3 weeks. But last season the injection was interrupted, and we had a child completely naturally, without medical intervention."Ms. Tuyen said happily.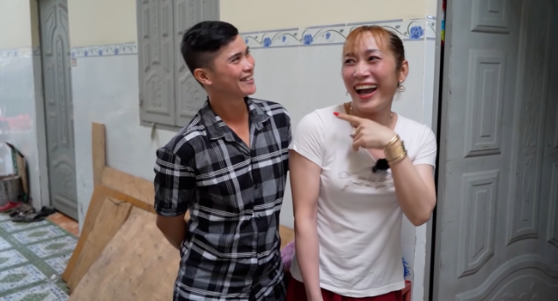 Phuong got pregnant completely naturally after having to temporarily stop injecting hormones due to the epidemic.
About to welcome a new member in the house is not only the happiness of the couple but also the joy of the two families. Cong Phuong's father also regretted getting married: "Come on, let's get married and live happily." So the wedding of the "sex swapping" couple took place in the blessing of both families and a large number of relatives and friends.
The story of the married couple "running pregnant" because the groom is 3 months pregnant is still receiving the attention of the public. Many people wish the couple a happy marriage and welcome their first child soon so that the small family can have more laughter.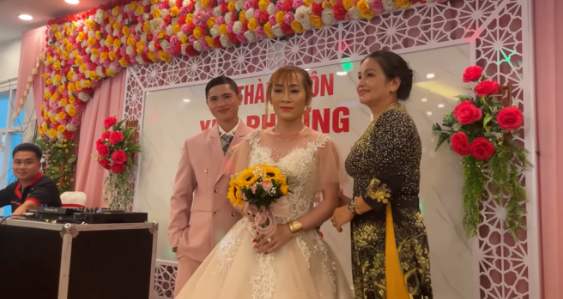 Many blessings are sent to the couple and hope that Phuong will soon be "a father and a son".
In the coming time, the newlyweds plan to work hard to have children and raise them to grow up and become adults. The siblings promised themselves that they would work together non-stop not only for their own happiness but also for the little life still in the womb of their father.
Minh Khang – The first Vietnamese man to get pregnant
Before Cong Phuong – Bich Tuyen, the love story of the "sex-swapping" couple Minh Khang (transgender male) – Minh Anh (transsexual female) also "stormed" the internet. It is known that the couple had known each other for 2 months before deciding to hold a wedding in November 2017. About a year later, Minh Khang gave birth to his first daughter, becoming the first pregnant man in Vietnam.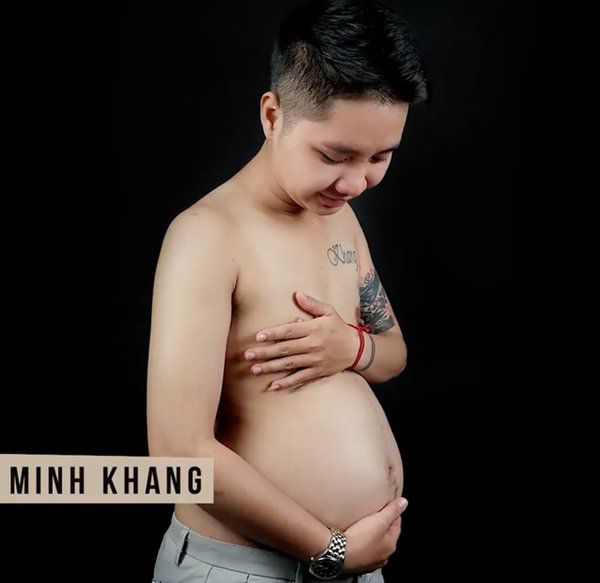 Minh Khang is the first man in Vietnam to have a successful pregnancy.
Minh Khang said that since getting married, the couple has raised the intention to have a child together and he will be the one to get pregnant. To carry out the pregnancy plan, from March 2019, Minh Khang stopped injecting male hormones after 3 years of regular injections.
"The doctor said it was very difficult for me to have a baby, it was also very difficult to keep it. My body was changed due to injections. Yes, I could have kept it. But only 3 months after I stopped injecting hormones, I found out. Having a baby is always the joy and happiness of the couple."Minh Khang shared.
Carrying a pregnant belly with a man's identity, Minh Khang has encountered many funny stories. "When I went to the hospital to take a pregnancy test and check for diabetes, people kept saying: 'Leave the paper here and then the young man goes out, the pregnant woman stays. So my wife went out and I had my back turned, and she continued to shout: 'Go out'. I just told her: 'I'm testing' but she still doesn't believe me. That's when I said I was transgender but I was pregnant." pregnant man recounts.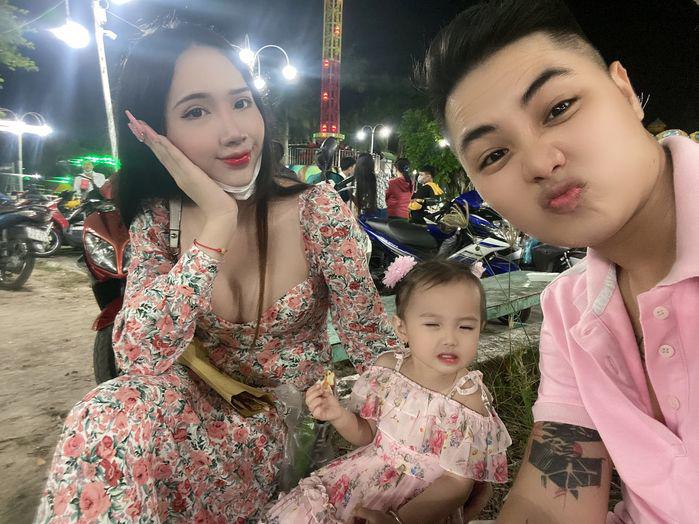 Minh Khang gave birth to a daughter in May 2020, she is now 2 years old.
He also humorously said that the sonographer was also surprised because "never had an ultrasound of a pregnant belly that had abdominal hair".
In May 2020, Minh Khang gave birth to a daughter successfully. In particular, although she had planned to have a cesarean section before, when it was almost time for the surgery, Minh Khang was in labor, so she was transferred to a normal delivery. After giving birth, Minh Khang had to feed his baby with formula milk because his mammary glands were cut off, unable to breastfeed.
During the time of raising children, Minh Khang and his wife had many misunderstandings, leading to their separation. The two separated, causing a lot of noise, but after a year apart, the two realized their feelings for each other, so they resolved the misunderstanding and returned. Currently, the couple is living a happy life with their beautiful daughter.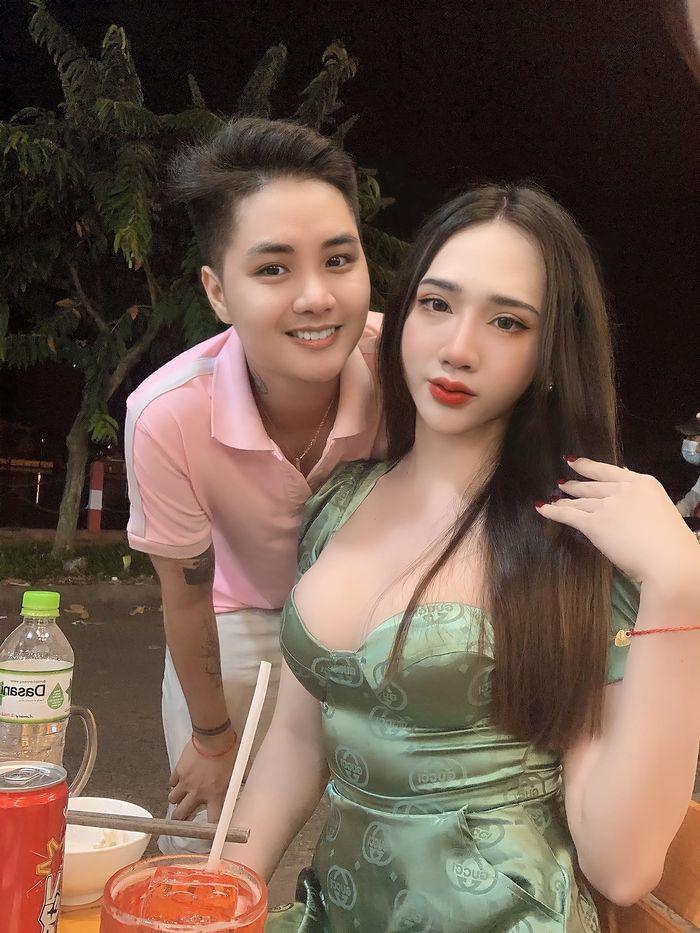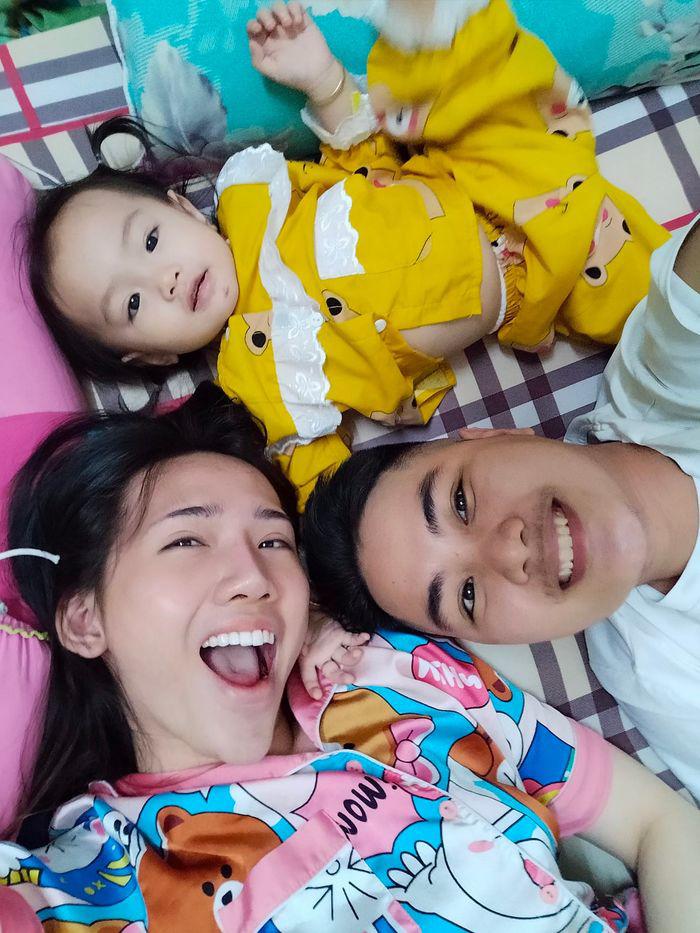 The couple "swapped sex" once had a misunderstanding and separated for a while, but now they are back and have a happy life.
You are reading the article
Those who have to get married run to vote, those who give birth break up

at
Blogtuan.info
– Source:
Eva.vn
– Read the original article
here