Business
"Waiting for real estate to increase in price is the main thing, renting is just a supplement"
House 20 billion, rent 9 million
In 2019, Mr. T. (Hanoi) spent nearly 20 billion VND to buy a villa in An Khanh villa area, Hoai Duc, Hanoi. The villa Mr. T bought has an area of ​​​​more than 400m2, unfinished, including only the raw construction. 5 months after the down payment, Mr. T. re-lease this villa for 9 million VND/month. The tenant of Mr. T.'s villa for the purpose of using it as a warehouse, and opening a small business shop in front.
If he rents out 9 million VND/month, Mr. T earns 108 million VND each year, equivalent to an average profit rate of about 0.5%/year. Compared to the current savings interest rate, it is clear that the profit margin from the rental cash flow that Mr. T earns is much lower. Assuming Mr. T puts 20 billion into savings, each year, this investor can also earn up to 1.2 billion VND. A level of profit more than the amount that Mr. T. earns each year.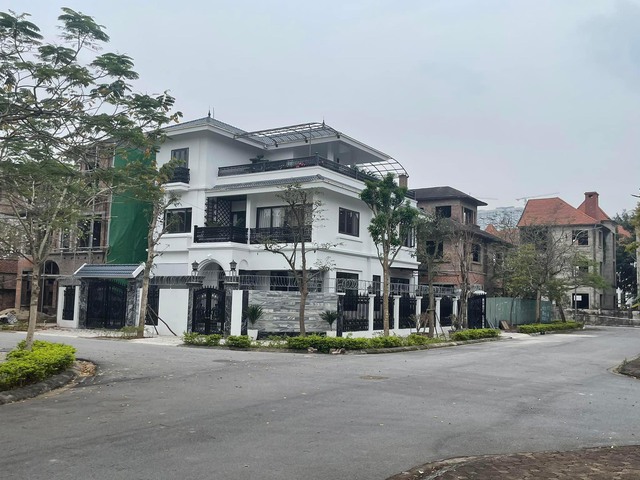 However, Mr. T. said that his purpose is to buy goods and wait for the surf. Therefore, the rental is only temporary. He does not expect or place much emphasis on the villa rental price. Instead, this investor expects to be able to make more profits from the increase in real estate prices in the near future. Moreover, Mr. T. revealed, in investment, the use of financial leverage is an important solution to the problem of profitability. Therefore, this investor did not spend enough money about 20 billion VND to buy a villa.
Similar to Mr. T., Ms. HT (Ha Dong, Hanoi) spent 17 billion to buy a shophouse on To Huu street. Currently, Ms. T. is renting for 50 million VND/month. Although admitted, the rental price is positive, bringing stable cash flow, but for Ms. T., "waiting for the price increase of the real estate is the main thing and the rental is just secondary". In addition to this shophouse, Ms. T also has many other properties for rent such as a billion-dollar resort villa but earns tens of millions of dollars per month.
Identify investment needs
According to experts, investment needs are often diversified. Therefore, whether to rent or wait for a price increase depends on the investor's point of view. "Buy to live in, buy to rent or buy to produce and trade? Is this house cheap, should you buy it to keep the property anti-slip or buy it and wait for the price to increase?", that's the purpose of the money down. real estate that investors need to identify.
Therefore, there is a situation where investors spend tens of billions of dollars on real estate but earn a rental of only a few million dong.
Mr. Vu Duc Ngoc, Sales Director of Kosy Group previously shared that the investment needs of customers are diverse. Some people invest and hoard land, instead of depositing money in the bank, they buy land, buy it and leave it there. Some people just surf the land.
Surfing investment, medium or long term, the first starting point is your own needs. There are people who want to invest for the long-term but can't play the long-term game because they don't have the money. There are people who want to invest in short term but they cannot go short distance because the product is not suitable for short term. So in real estate investment, the first thing investors must determine is their own needs. Of course, the prerequisite is that they have some money and want to invest.
From the perspective of individual investors, Mr. Le Quoc Kien, an analytical real estate expert, has a group of investors who own many properties and have a need to buy real estate as a jewelry. self-worth, besides being also a place to store assets.
Mr. Kien analyzed that the characteristics of this customer group are based on the scarcity or symbolism of real estate, for example, houses in expensive or iconic areas but rarely have sellers, houses or apartments. facades on the main roads of the central district, resort villas in high-class resorts, commercial shophouses in grand projects.
Mr. Kien frankly pointed out, for this group, the criterion "frequency of use", or "rental income per property value" is not too important to them. That is the reason that million-dollar resort villas only bring 2-3%/year exploitation cash flow or 40-50 billion VND townhouses for rent 70-100 million VND.
"With the investment demand like, people who put money down will expect the profit margin of that form. As if buying to wait for exploitation and leasing, must take into account the possibility of renting for how much. If If you buy and wait for the price to rise, then renting is just a way to keep the property," emphasized experienced experts.
https://cafef.vn/nha-chuc-ty-cho-thue-chi-vai-trieu-dong-cho-bat-dong-san-tang-gia-la-chinh-cho-thue-chi-la- phu-20220520071558806.chn
You are reading the article
"Waiting for real estate to increase in price is the main thing, renting is just a supplement"

at
Blogtuan.info
– Source:
cafebiz.vn
– Read the original article
here