Phuong Le brought relatives to confirm, sister Dang Thu Thao also had a "lie" status on her personal page.
The past few days, the noise of my sister Miss Ocean Dang Thu Thao – Dang Thuy Trang and Miss PL covered social networks.
Affirming that PL spoke dishonestly about divorce, Dang Thuy Trang also revealed "Ziang" to seduce the husband of a giant 20 years older in the hope of becoming the boss of the senior's corporation.
Dang Thuy Trang also revealed that PL was not popular with her husband's family, or went to find a job to make salt for the whole family of the ex-husband's family.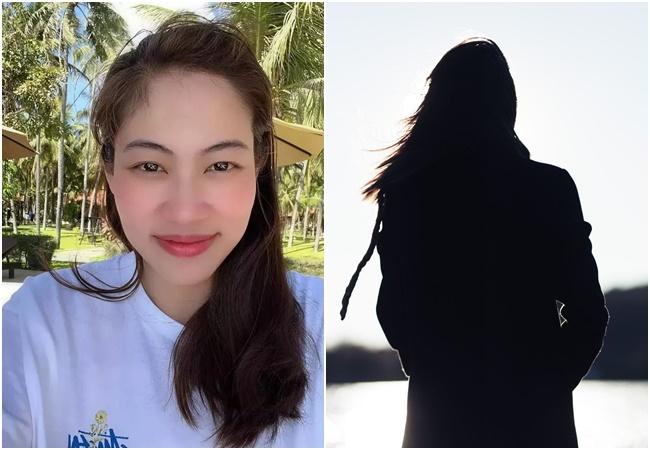 Dang Thu Thao's sister peeled off "Zi zhang" Miss PL
Dang Thu Thao's sister did not mention the specific character's name, but on the evening of May 20, Miss Phuong Le suddenly named her junior right on the livestream.
"Whoever said Phuong Le also ignored it, but today it affects Phuong Le's children as well as her ex-husband's family, saying the wrong thing is Trang's friend and Miss Ocean's sisters.
You two are much younger than me, so I came here to listen once to open up my mind, tomorrow I can eat bad, but don't talk nonsense. Especially when it comes to saying harsh words to influence children, it's very pitiful for children who beg for their children to say they were born to deceive them." Phuong Le said.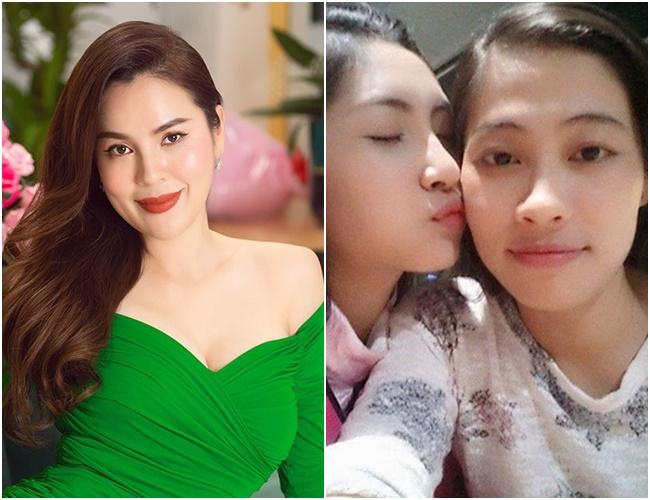 Phuong Le on the live stream on the evening of May 20.
Next, Phuong Le affirmed that she did not snatch her husband or lose heart to her ex-husband's family. To prove it, the businesswoman invited her husband's sister and her husband's niece to confirm.
On the livestream, the person claiming to be the sister of her ex-husband Phuong Le confirmed that both of them had a decent marriage. This person also denied that Miss 7X snatched her husband.
"An was divorced in 2001. It wasn't until 2009 that he took me out to his brothers and sisters outside Nha Trang to say 'An's new lover'. You also said 'it's been a long time, I'm thinking about going' and a The following year, the two got married.
She and her family also welcomed me with joy, seeing that you loved my brother. The daughter of the West, before that, was a bit prejudiced, but when I met her, she was honest, saying she could do it, not saying one way and doing another.
From the first day we met, I saw you close. When I heard that I gave birth to my first child, the family was very happy, in general, they loved their uncle, loved their brother, and loved their grandchildren, but there was no problem at all.
Affirming that there is a proper marriage, divorce and then come together, not that you snatch your husband or give birth to a child to force a marriage, that is not the case. sister-in-law Phuong Le confirm.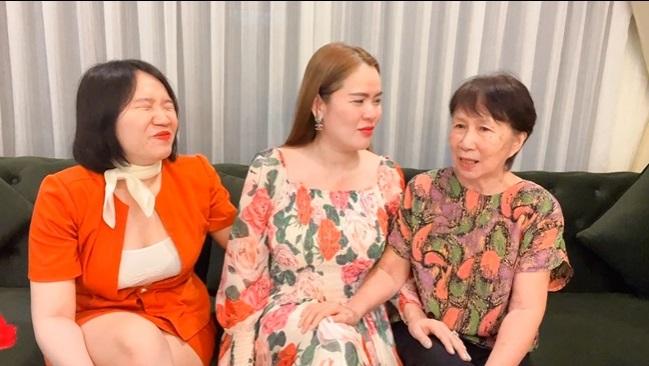 Phuong Le's sister-in-law and grandchildren in-laws confirmed that Miss 7X was properly married.
Regarding Phuong Le and her rich husband's divorce, the businesswoman's sister-in-law said that this is something no one wants. However, adults should not offend or affect the children.
"The children are young, sensitive, sorry for them. The divorce of the two children, please consider the online community as a normal thing, like many other couples, civilized and polite, but not a big deal, said this said that.
Please don't hurt the children. A few days back home from school, he cried, she was also heartbroken. He returned to put the briefcase down, his face listless, your heart hurt too. So please ask the online community, the adult work is clearly the adult's, and if you know something, just say no, but don't make up the story and weave it up.
I will always be your sister-in-law, your aunt, your aunt, that's all I can say." PL's sister-in-law explained.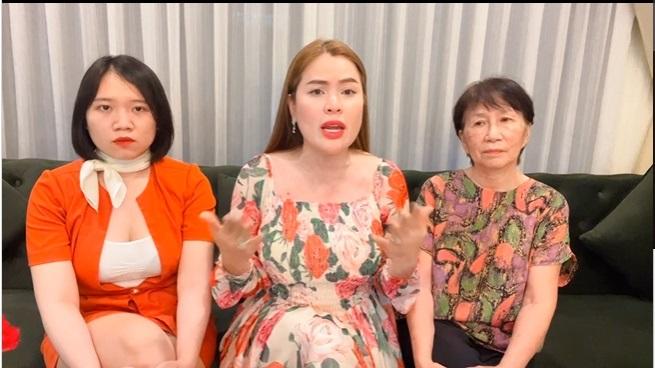 Phuong Le brought her relatives to confirm, Dang Thu Thao's sister also had a hidden status on her personal page.
Dang Thuy Trang says: "One's home is a traditional family of Hue origin. The style of the rich children from the time of mandarins, the lady of Hue is different from the market style. Deception is good, oh fake sister-in-law. Originally, home People keep their mouth shut, but mom acts like a fishmonger in the market."
Although the status does not specify anyone, but through the words of netizens, it is confirmed that Dang Thu Thao's sister is mocking Phuong Le after her senior's live stream.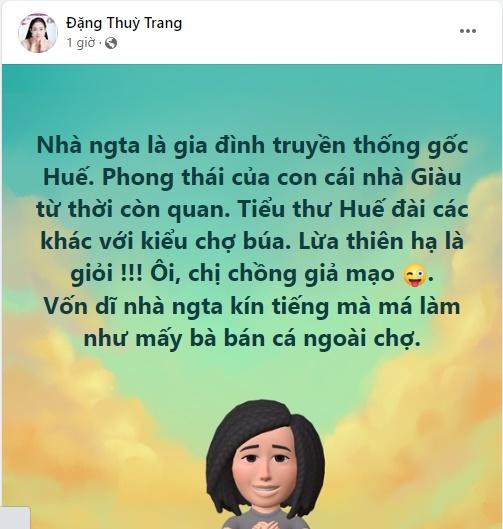 Dang Thuy Trang shared a "fake sister-in-law" in the midst of Phuong Le inviting her husband to the livestream to clarify everything.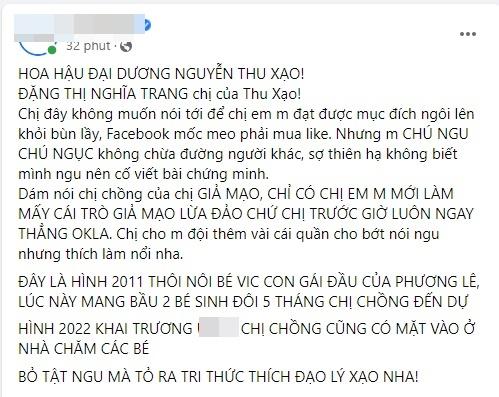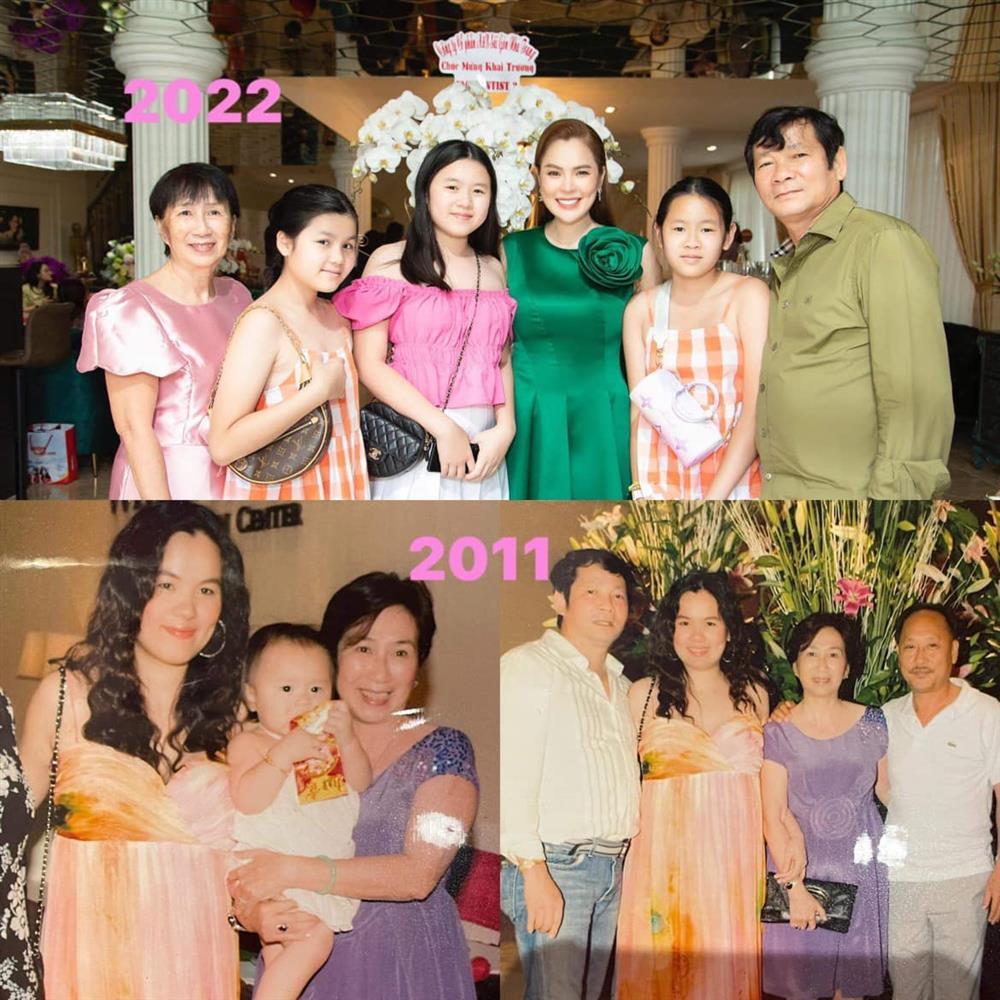 Being implied by Dang Thuy Trang to "fake her sister-in-law", Phuong Le immediately posted a photo to prove it, scolding her juniors for being "stupid but showing knowledge".
Sine
According to Vietnamnet
You are reading the article
What does Phuong Le's husband's family say about the famous bride?

at
Blogtuan.info
– Source:
2sao.vn
– Read the original article
here