Cư dân mạng
World
A poor country girl overcomes prejudices and pursues bodybuilding
In 2006, there was an 18-year-old girl, 1m53 tall, who participated in the An Giang Provincial Gymnastics and Sports Congress in 2 sports of bicycle and stick push. After the match, the referee in the putter, coach Nguyen Van Hai, approached this girl to ask her to join the bodybuilding team to prepare for the upcoming National Gymnastics and Sports Congress. At that time, perhaps the girl herself did not expect that her nod of agreement would be the turning point, helping her become a professional bodybuilder and have a brilliant competitive career.
That is the story of athlete Dinh Kim Loan (born in 1988) – female athlete known as the golden girl in the bodybuilding village. Because in her bodybuilding career, she has won 2 world gold medals, 8 Asian gold medals and won the national championship for 14 consecutive years (from 2006 – 2020) in both women's singles and mixed doubles. At the 31st SEA Games, Kim Loan also won a gold medal in the women's singles bodybuilding event.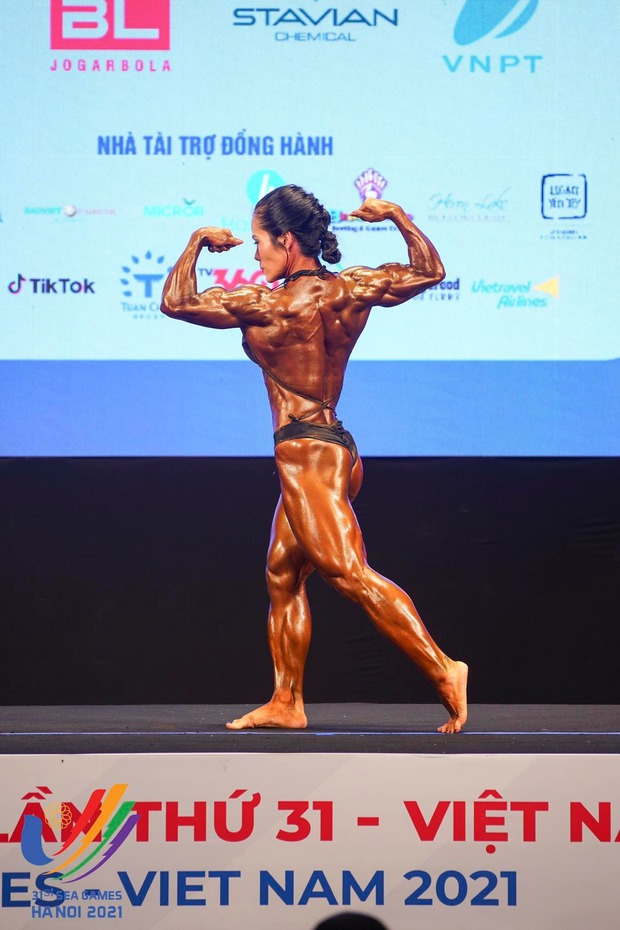 Female athlete won gold in bodybuilding in women's singles at SEA Games 31
16 years of fighting everywhere and the first SEA Games gold medal
Since starting to stick with bodybuilding until now, Kim Loan has had 16 years of fighting throughout the domestic and international arenas. And as mentioned, she achieved the results that any athlete wishes. But for female athletes, this is not her own achievement, but also a solid rear behind.
Ever since her daughter decided to turn to bodybuilding, Kim Loan's parents have supported and encouraged her completely. This is really not an easy thing, especially at a time when female bodybuilding is still quite new in Vietnam. After that, when participating in training and competitions, she also received guidance and support from teachers, coaches and teammates. "With everyone's trust, encouragement, encouragement and expectations, I always try every day and every competition to not disappoint my loved ones" – female athletes confided.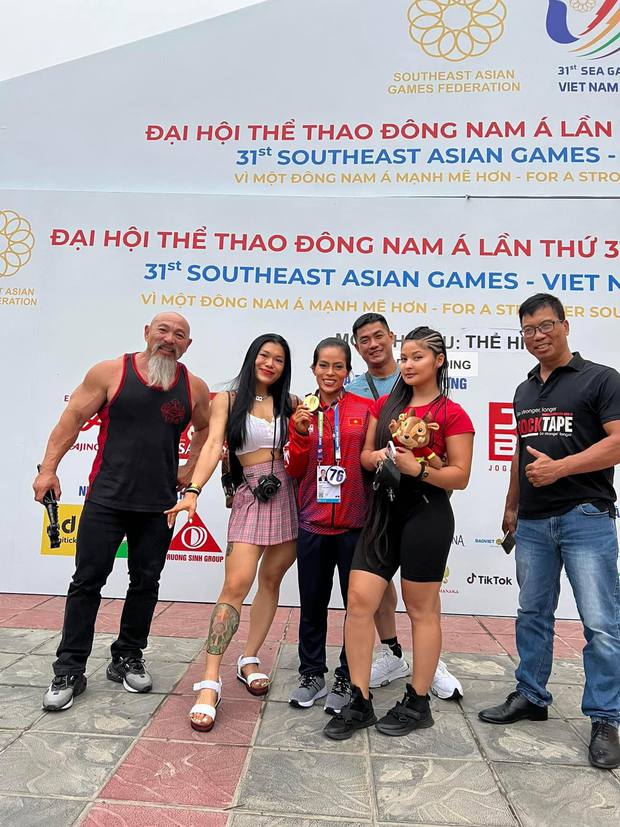 Relatives accompany Kim Loan at SEA Games 31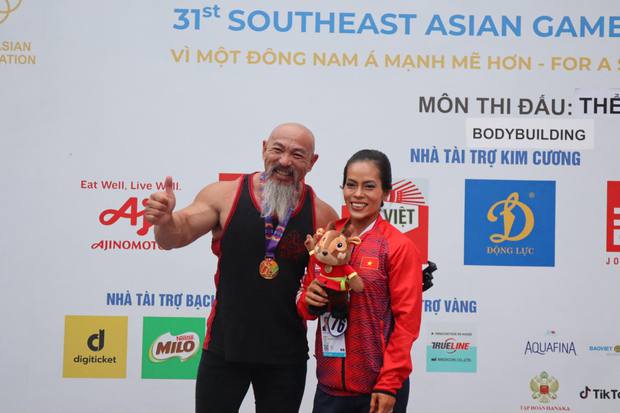 Famous bodybuilder Ly Nhon (nickname Master Roshi) who is also Kim Loan's nutritionist flew from the US to Vietnam to encourage students.
Mental factors also contribute significantly to the success of Kim Loan: "I always set growing challenges for myself because I want to conquer new and higher achievements. Every time I start a new tournament, I always remind myself to forget all my previous achievements so that I can be myself. The body is never subjective or asleep in the glory of the past.
Besides, there is a significant change in people's perception of health training, fitness and fitness. Now people know this sport more, recognize and understand athletes better, but when I was new to practicing, I was discriminated more. This is also a great motivation for me to strive more and more to contribute to Vietnamese bodybuilding.".
However, in 16 years of competition, Kim Loan has never won a gold medal at the SEA Games. Because women's bodybuilding is still not as popular at regional sports events as men's, many host countries do not include this sport on the list of competitions. And it was not until this year, when Vietnam hosted, that Loan had the opportunity to shine.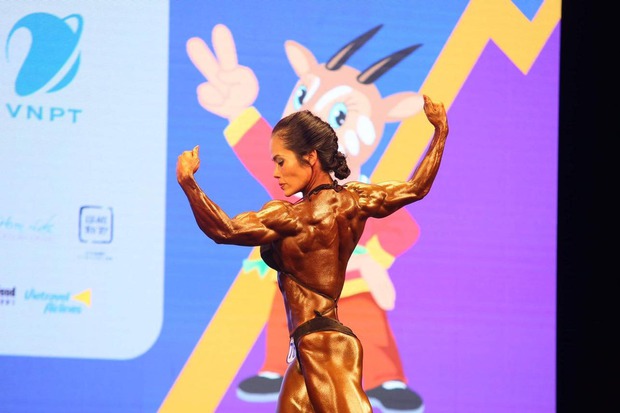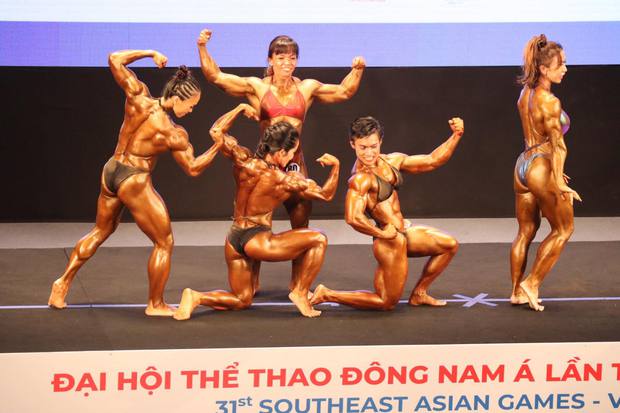 Pictures in the competition of Kim Loan and the athletes
This gives Kim Loan a feeling of excitement but also a bit of pressure and a little bit of anxiety because "Too much love and expectations, so I'm afraid I'm not good enough". However, she quickly regained her focus, giving her full attention to training and competition. In the end, Loan's achievement after nearly 2 years of training also brought "sweet fruit", she won the SEA Games gold medal – the missing piece in her gold medal collection.
I used to feel sorry for myself because of prejudice but helped my family get out of poverty through fitness
It is known that Kim Loan was born in a very difficult family in An Giang, her father and mother both worked as hired laborers to earn a meal for the whole family. The poverty of the family haunted her so much that she always wanted to earn money to help her parents. Therefore, trying to change the family economy, helping parents have a better life is Loan's goal.
As a result, after decades of competition, female athletes have done this. In addition to salary and bonus after each competition, Loan also runs a business and opens her own fitness training center. Currently, her family's economy has gradually stabilized. "I'm so happy for this" – Kim Loan said.
Like many other female bodybuilders, Kim Loan also has to face prejudices and harsh words about her muscular muscles from those around her: "My first time I was also uncomfortable and sad, but then I decided to put it aside to continue on the chosen path. After all, those words are just outside, more importantly, I know: What am I doing? What do you want? What is the target like? Moreover, I also learned to be selective about judgment or praise from people because keeping an emotional balance will help me be more consistent.".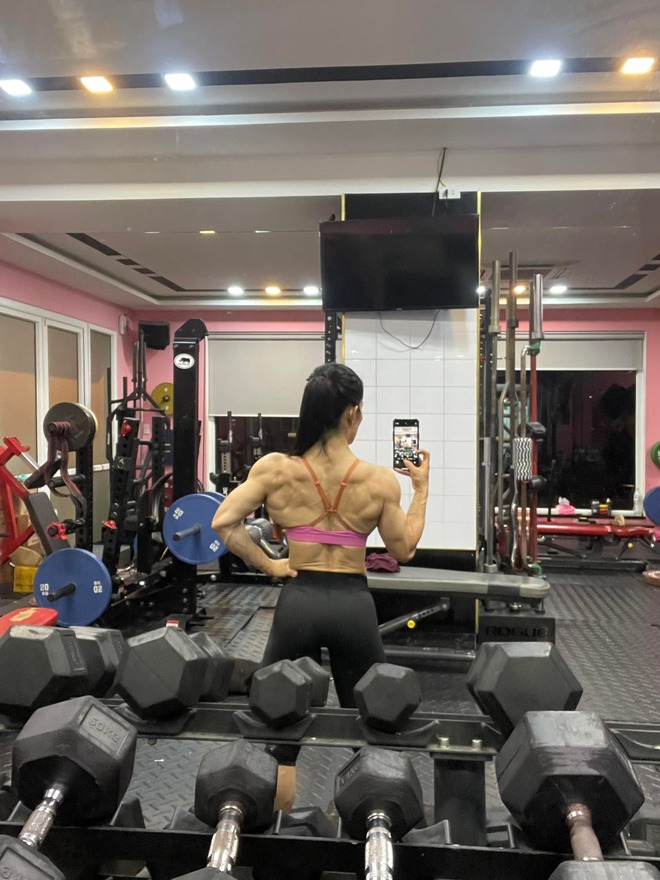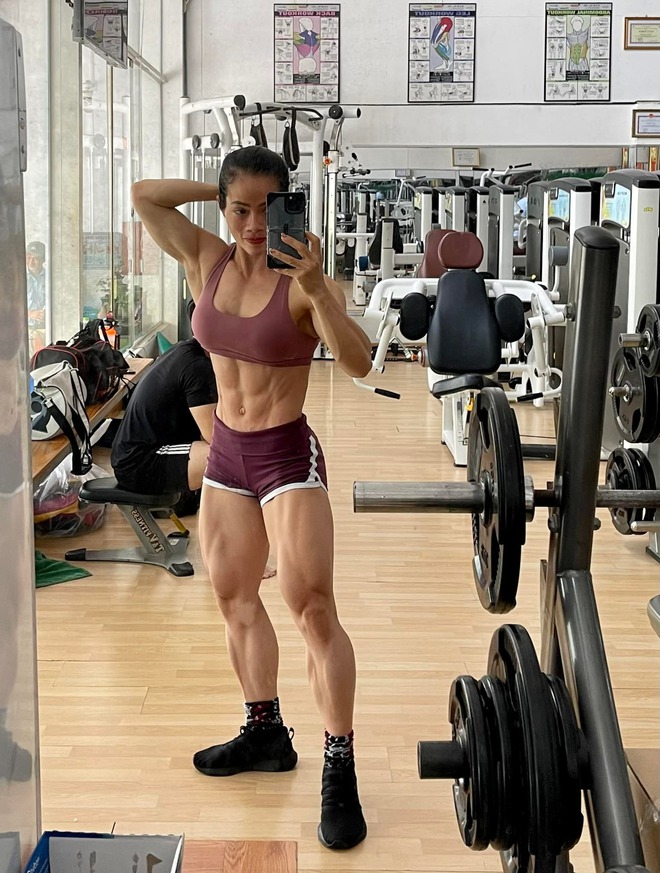 Female athlete in training
This also applies to Loan's comments on social networks. "MXH is a place to share and interact, making it easier for people to connect, so there are many positives and many negatives. So when we know how to be selective and keep our minds at ease, managing our emotions is good. body also easier" – female athletes revealed.
Kim Loan is also not afraid to share her views on a beautiful woman: "Each person has a standard of beauty. In my opinion, a woman will be more beautiful, more confident when she is brave, independent, knows everything they need – they want, are consistent with their own stance, In terms of appearance, it is not necessary for every woman to be strong, have a toned and neat body, but it is important to maintain good health. Because healthy is beautiful. And when you have good health, you can do many useful things for your family and society.".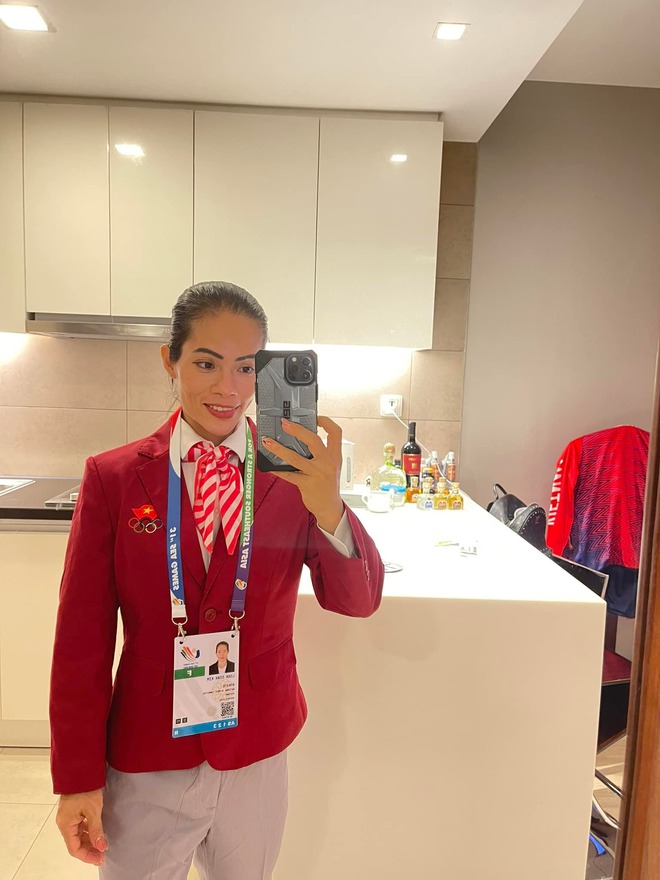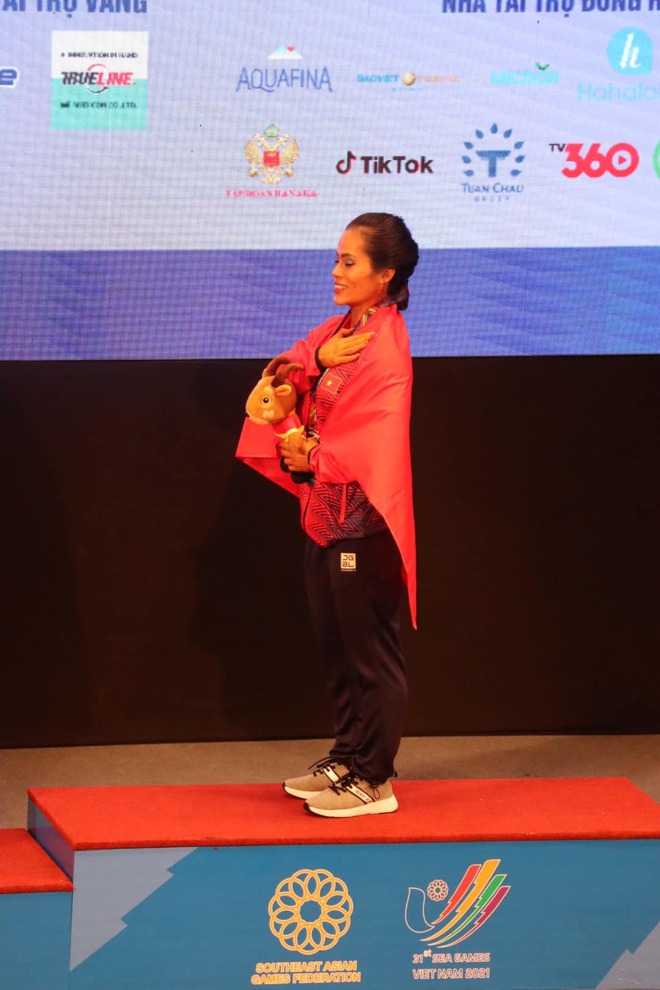 When asked about love – marriage, Kim Loan said she is happy in love. However, she also wants to devote more to Vietnamese bodybuilding, so when the competition ends, she will have a plan to get married.
"I don't impose yourself into a certain framework because whether in love or marriage, the final destination is still happiness. Right now, I'm also very happy in love, but how specifically, please keep it private." – female athlete said.
Kim Loan said when the competition ends, she will have a plan to get married
Photo: NVCC
https://kenh14.vn/luc-si-dinh-kim-loan-co-gai-que-ngheo-vuot-dinh-kien-theo-duoi-the-hinh-2-lan-vo-dich-the- gioi-nhung-mat-16-nam-moi-co-hcv-sea-games-dau-tien-20220520163230682.chn
You are reading the article
A poor country girl overcomes prejudices and pursues bodybuilding

at
Blogtuan.info
– Source:
Soha.vn
– Read the original article
here