Tech
Antiquities thieves return the idol to the 300-year-old temple because they have nightmares every night when they go to sleep
A rare event has just happened in Chitrakoot district, Uttar Pradesh state, India after a 300-year-old temple here was stolen 16 ancient statues. These statues depict the likeness of Lord Balaji, the incarnation of the Hindu god Vishnu in India.
The total value of stolen property reached millions of dollars because they were all bronze and silver statues weighing 10-15 kg. In particular, there are statues made of ashtadhatu – an alloy made by melting gold, iron, silver, lead, copper, zinc, tin and antimony or mercury.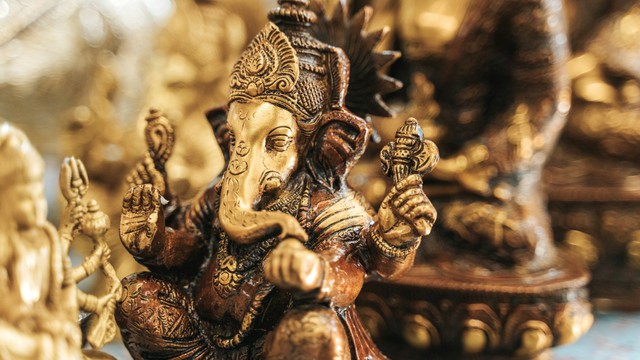 But while the local police worked hard to track down the antique thieves, after only 6 days, the statues were returned to the temple with an apology letter from the perpetrator:
"Since the day we stole these statues, we have had constant nightmares that make us unable to eat well and sleep well. Our lives were no longer peaceful. We are tired of repeating scary dreams and decided to return these precious statues to you."
Why do bad people often have nightmares?
In sleep medicine, nightmares are defined as vivid dreams that create feelings of fear, wonder, or discomfort. They occur more often during rapid eye movement (REM) sleep, which is also the stage of sleep or having intense dreams.
Nightmares are more common around midnight, when REM sleep lasts longer. This dream often wakes the sleeper up in the middle of the night and leaves them with negative feelings, ranging from sadness, anxiety to fear.
People who have nightmares may also find themselves sweating or having a fast heartbeat after waking up.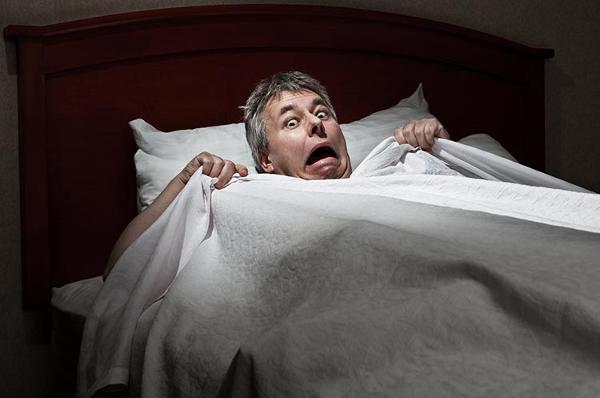 In fact, it is not necessary for all bad people to have nightmares. Surveys show that about 47% of respondents have nightmares at least twice a month.
However, about 2-8% of the population regularly has nightmares and these dreams affect the quality of sleep and quality of life during the day when they are awake.
There are many scientifically identified causes of nightmares including:
– Fear, stress
– Recent life changes, especially those that put you in uncertainty, lose control of your life, or feel miserable
– Some traumatic event
Post-traumatic stress disorder (PTSD)
– Insomnia, lack of sleep or disrupted sleep
– Using certain drugs or stimulants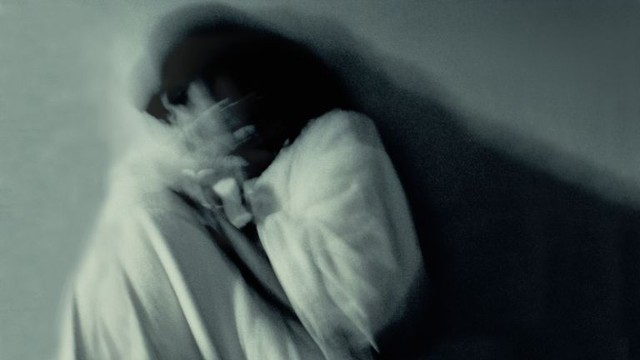 Many studies have also shown that dreams we experience at night can be a continuation of emotions that took place during the day. Beautiful emotions lead to beautiful dreams and vice versa.
Here, antiquities thieves in particular and bad-doers in general may have encountered a version of nightmares known as "sinful nightmare". Guilt is defined as the feeling of knowing you have done wrong and taking responsibility for yourself after having violated a certain social norm.
A 2014 study published in the journal Sleep states that guilt is one of the strongest emotions that can trigger nightmares.
Nightmares caused by guilt often have scenarios in which the dreamer is punished for their misbehavior. These punishments are also often magnified in dreams, for example when you lie during the day but at night you may dream that your mouth is sewn together.
These exaggerations leave a fear that causes the dreamer to wake up often trying to correct his or her mistakes by apologizing or correcting the consequences they have caused.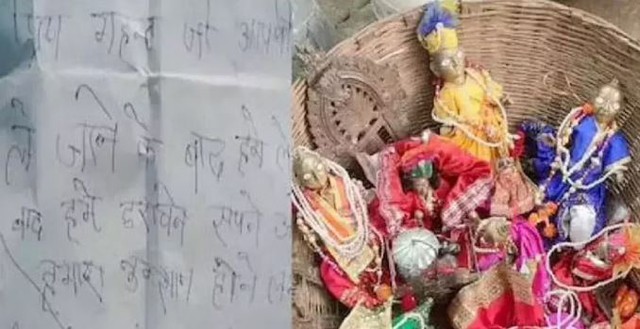 The hauntings and curses of stolen objects
Going back to the thieves who stole the 16 idols from temples in India, they must have been through a nightmare version of sin, so they returned the statues as a remedy.
However, when the police took inventory, only 14 statues were returned. Maybe the thieves decided to keep the 2 statues because they thought they would endure 1/8 of the nightmares from those idols.
In fact, it's relatively common for thieves to return items believing themselves to be cursed in some way. Over the years, hundreds of items stolen from the ruins of the ancient Roman city of Pompeii have been sent back, after tourists who brought them home had nightmares or thought they had bad luck. risk them.
Pompeii ruins in Italy are where preserve thousands of buried bodies during a volcanic eruption that occurred in AD 79. In 2020, the curators of the monument received an envelope sent from Canada containing a letter and some marble tiles.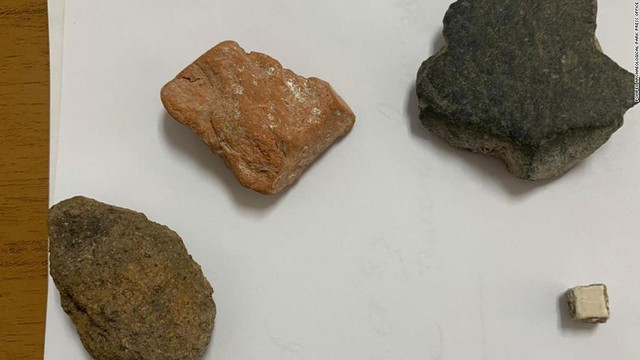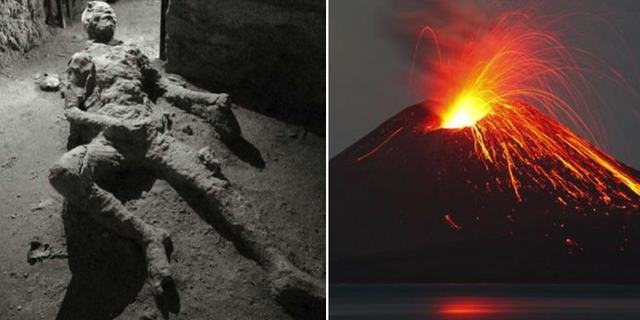 "We took [những viên đá này] without thinking of the pain and suffering that the poor souls went through in the eruption of Mount Vesuvius and their gruesome deaths. We apologize, please forgive us for making this terrible choice. May their souls rest in peace", the letter read.
The author who signed it was a Canadian woman named Nicole. She said she visited Pompeii in 2005 and only picked up the stones as a souvenir. "I was young and naive back then. I just want a piece of history that no one else can get", wrote Nicole.
"Since then, bad luck has been with me and my family. I am 36 years old now and have had breast cancer twice, the last time ending with a mastectomy. My family and I also struggled. We are good people and I don't want to pass this curse on to my family or my children."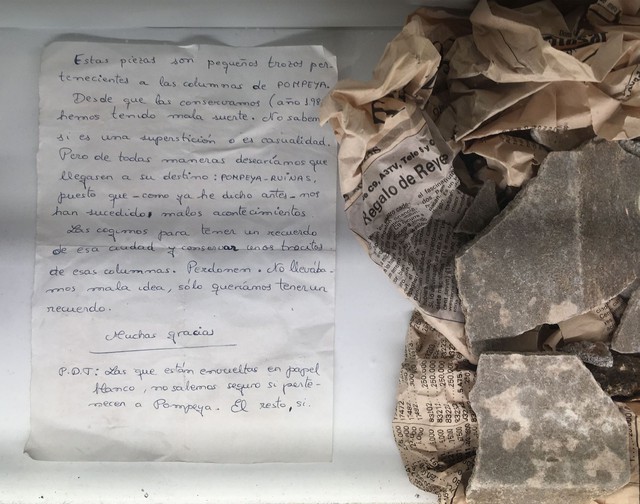 However, scientists say even the so-called "Pompeii curse" and the nightmares of the Vishnu gang in India have nothing to do with supernatural beings as they think.
It's just a psychological response to search for explanations for unfortunate events that happen randomly in a person's life. When victims cannot use natural science or logic to explain a phenomenon, they will see it as a result or as something supernatural created.
Even so, no matter how unscientific the explanation, there is a subtle psychological mechanism by which people with these feelings of guilt regulate their behavior. Feelings of guilt and having to overcome the consequences will prevent them from repeating the same actions in the future, and at the same time direct them towards good things, without harming others or the common good of society.
Refer Iflscience, Sleep, Sleepfoundation
You are reading the article
Antiquities thieves return the idol to the 300-year-old temple because they have nightmares every night when they go to sleep

at
Blogtuan.info
– Source:
genk.vn
– Read the original article
here