Every day, your skin is vulnerable to harmful environmental factors such as temperature, humidity and especially UV rays from sunlight. At that time, sunscreen is the ultimate protective "shield" of the skin. How to choose and use effective daily sunscreen?
Why you should use sunscreen every day
Do not think that it is only in the hot summer that the skin needs protection. Even on cool days, the skin can still be attacked by the "army" of UV rays from sunlight. Because ultraviolet rays can penetrate clouds, penetrate clothing and directly affect the skin. UV rays are also the cause of early signs of aging on the skin, so daily sun protection is also the key to stopping the aging process, keeping your skin youthful.
Regular use of sunscreen also helps you improve the health of your skin. Because areas of the skin that are regularly exposed to UV rays can become hyperpigmented, create dark spots and even cause skin cancer. Besides, using sunscreen also helps you avoid sunburned skin becoming red or painful when in the sun for too long.
As mentioned above, even with careful protection, UV rays can still damage the skin. Therefore, sunscreen is always the most important step in the morning skincare routine. At that time, you should use sunscreen for your face and entire body for comprehensive UV protection.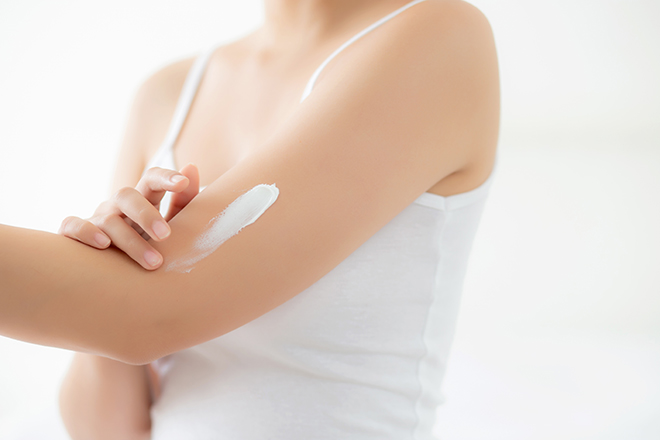 Using sunscreen for the face and body is a comprehensive UV protection solution.
Some notes to help you choose an effective sunscreen
Each person will have different usage needs when choosing a sunscreen. Therefore, you can pay attention to the following factors to find a "true" sunscreen for you.
SPF index: Choose a product with an SPF of 30 or higher if you will be exposed to the sun for a long time. Typically, the SPF 30+ type can help you block 97% of UV rays, while the SPF 50+ type will protect the skin from 98% of UV rays.
Sunscreen texture: Prioritize choosing a lightweight sunscreen texture, quickly absorbed on the skin without greasy or irritation, to create comfort for your daily activities such as going to work, shopping or summer trips. .
Uses "multipurpose": In addition to superior sun protection, the product you choose should have additional moisturizing and brightening effects, thereby helping you improve the beauty of your skin.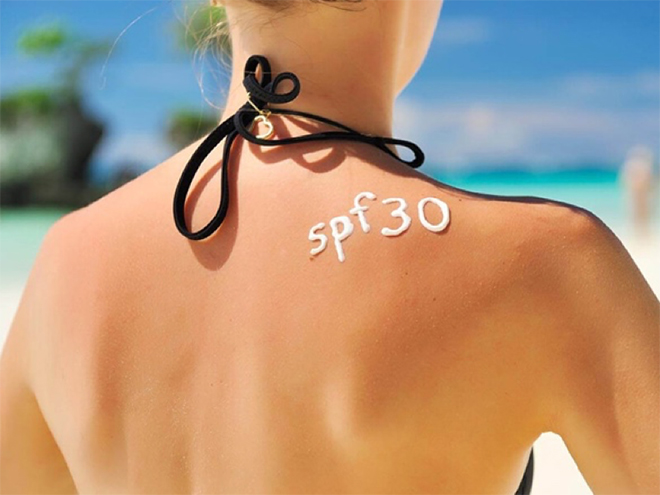 SPF 30 or higher helps protect skin better in the sun.
Meeting all the above requirements, the Nivea Body Lotion Sunscreen duo is the perfect suggestion for you in the summer, with 50X outstanding vitamins and SPF50 PA+++ sun protection to create a strong protective barrier.
– Nivea moisturizing body sunscreen serum with smooth even color extracted from Camu Camu with 50 times more Vitamin C content for healthy and bright skin.
– Nivea Body Lotion Sunscreen Serum is outstandingly moisturizing and contains up to 96% pure Vitamin E derivatives, which deeply moisturizes, prevents dry and dull skin.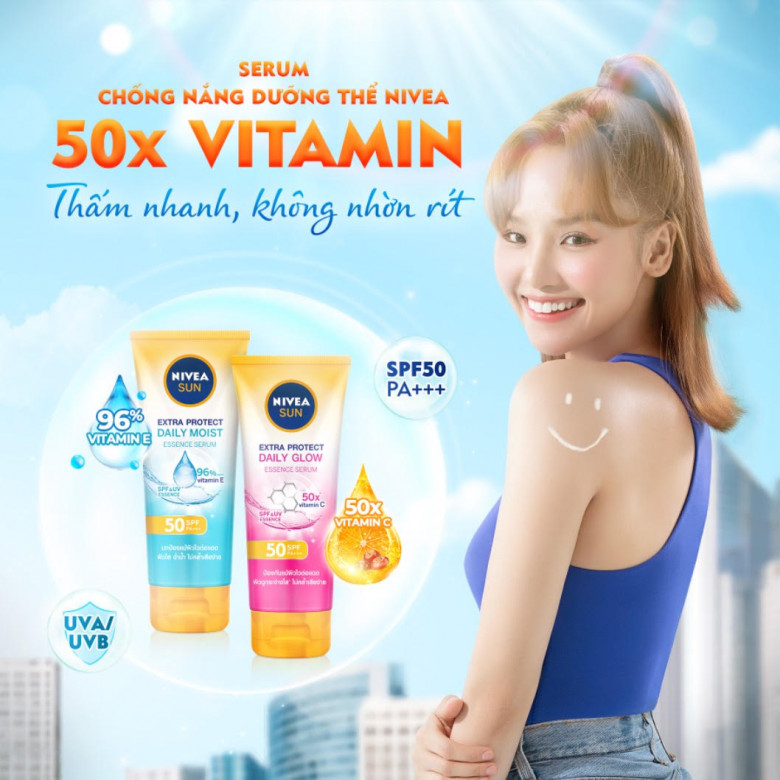 2-in-1 use: both protects the skin from UV rays, moisturizes and brightens the skin.
Although just launched, but Nivea Body Lotion Sunscreen Serum has impressed many skincare believers or trusted by Beauty Bloggers, thanks to its 2-in-1 benefits: both protecting the skin from UV rays and moisturizing. brighten and even skin tone. When applied to the skin, the serum also feels quickly absorbed, not greasy, and especially does not contain irritating BHA, so it is extremely safe for the most "difficult" skin.
Hopefully, the article will help you get more useful information and choose the most accurate sunscreen every day, to protect the health and beauty of your skin.
You are reading the article
Decipher why you should use sunscreen properly every day

at
Blogtuan.info
– Source:
Eva.vn
– Read the original article
here