Dr. BS Nguyen Trung Nguyen, Director of the Center for Poison Control, Bach Mai Hospitalsaid that the center has just received and treated 2 patients with fruit poisoning western leading to muscle atrophy, paralysis of the whole body.
Specifically, two hospitalized patients, Mrs. PTX (SN 1966) and her husband, TCN (SN 1958) living in Kien Giang, were transferred to Bach Mai Hospital in a state of muscle atrophy, limited movement of both hands, said difficulty and paralysis of both legs.
Exploiting known medical history, from September to November 2021, Ms. X and her husband were given mung bean seeds by an acquaintance to plant and eat. According to word of mouth, patients were told that cauliflower seeds could cure diabetes. The blood sugar ratio of the couple's blood sugar is slightly above the normal range but not to the threshold of diabetes. However, Mrs. X. and her husband still eat cassava seeds with the desire to prevent disease.
Initially, each day she and her husband only ate about 2 seeds, then they ate more and ate every day. After about 3 months, Mrs. X. saw that she was tired, weak, her limbs were weak and her weight lost 15kg, so she went to a hospital in Kien Giang. Ms. X.'s husband then suffered the same and also lost 10kg in the same time period.
At the hospital, Ms. X. was diagnosed with calcium deficiency, so she was prescribed calcium supplements. Finished the prescription but the symptoms did not improve, even worse, the patient went to a large hospital in Ho Chi Minh City. Ho Chi Minh for treatment.
Here, the doctor said that she and her husband had polyneuritis and had to have acupuncture and acupressure. At the end of the course of treatment, the condition not only did not improve, but became worse, not only weak in limbs, but also paralyzed in both legs and had to move in a wheelchair.
The doctors at the hospital then sent the couple's blood samples to Singapore for testing and the results showed that the couple suspected heavy metal poisoning. She and her husband were referred to the Poison Control Center, Bach Mai Hospital for treatment.
Two patients were transferred to the Poison Control Center on April 12, in a state of muscle atrophy, limited movement of both arms, difficulty speaking, and paralysis of both legs.
After more than 1 month of intensive treatment with 8 times of dialysis and plasma exchange, the patient's health has gradually improved. Mr. N. was able to hold a bowl of rice, stand up on his own and walk around the bed. Mrs. X. stated clearly, swallowing normally, being able to lift the rice bowl by herself and standing up on her own two feet.
TS.BS Nguyen Trung Nguyen said: Both patients when admitted to the hospital suffered from paralysis of the roots and nerves of the whole body, severe muscle atrophy, the wife began to paralyze the pharynx, potentially affecting vital functions. The center has carried out many examinations, tests, consultations with many specialties. Investigations and examinations have ruled out other causes of illness, including heavy metal poisoning. 2 patients also had muscle biopsies that showed signs of muscle fibrosis, atrophy and degeneration.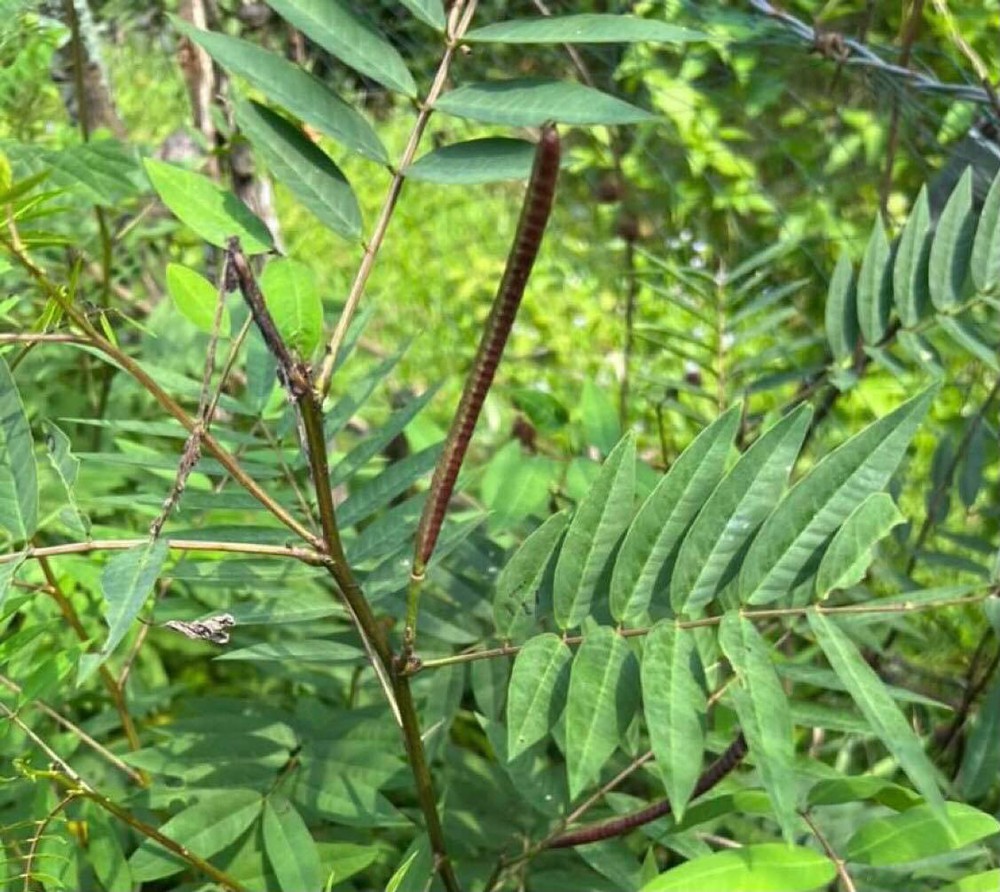 The toxin in sage is anthraquinone, a toxin found in the entire plant but concentrated in the seeds.
Plant samples brought by the two patients were also sent for identification. The results show that this is the plant, or star fruit, the scientific name is Senna occidentalis (also known as Cassia occidentalis). The toxin in this plant is anthraquinone, a toxin found in the whole plant but concentrated in the seeds, which has been recorded to cause muscle and nerve toxicity, especially muscle necrosis, muscle degeneration, liver damage, brain and death in humans and animals.
This is the first case of Vietnam being found to have poison ivy. The patient was poisoned for a long time, causing muscle atrophy leading to paralysis of all limbs. The Poison Control Center has made every effort to treat with the most optimal solutions. The patient's health has been partially improved, but in the long run, the risk of sequelae is still present.
From the above case, Dr. Nguyen recommends that people should not listen to word of mouth to treat diseases, but should visit doctors or licensed physicians for examination and treatment.
You are reading the article
Eating cassava seeds to prevent disease caused the couple to have muscle atrophy and paralysis of the whole body

at
Blogtuan.info
– Source:
Soha.vn
– Read the original article
here