Business
Ho Chi Minh City appeared health care apartments for the elderly
Hot mineral bath – Japanese health care secret
According to statistics of the Ministry of Health in 2020 in Vietnam, cardiovascular disease and blood pressure alone account for 25% of the population aged 32 and older. According to statistics of the Vietnam Musculoskeletal Association, about 30% of people over 35 years old, 60% of people over 65 years old have bone and joint diseases.
Unlike Vietnam, Japan is known as a country with the lowest disease rate and the highest life expectancy in the world. In 2020, the average life expectancy of Japanese women is 87.45; male is 81.41. Explaining this, experts said, Japanese people consider Onsen bathing (hot mineral bath) an indispensable feature in daily life. Currently, Japan has 30,000 mineral springs across the country.
A study conducted by Professor Shinya Hayasaka, PhD, of medicine at the University of Tokyo with Chiba University, was based on the health monitoring of 14,000 elderly Japanese people for 3 years. The study concluded that people who took a hot bath every day required 30% less nursing care than those who showered twice a week or less.
Hot mineral technology to treat diseases for the elderly is present in Ho Chi Minh City
From the above research fact, Gotec Land Group has invested more than 1000m2 of hot mineral complex at Shizen Home project. In which, there is a line of minerals rich in Bicarbonate combining 25 ingredients such as Sodium, Chloride, Iron, Manganese, Bromine … and some rare minerals, supporting the prevention of hypertension, atherosclerosis, treating cardiovascular diseases, chronic diseases in the elderly.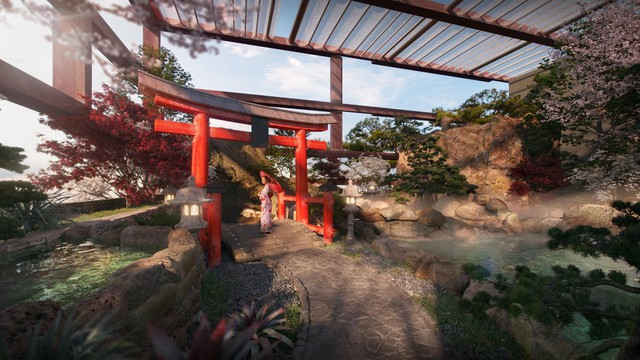 Shizen Home brings the leading hot mineral technology from Japan to Ho Chi Minh City
Talking about the effect of hot mineral on the elderly, a hot mineral research and operation expert at Shizen Home said: "When soaking in hot mineral water for about 10 minutes, it is easier for them to fall asleep and sleep more deeply. This is explained by the change in body temperature when soaking in minerals, and the feeling of weightlessness causes the muscles to relax, eliminating fatigue for a good night's sleep."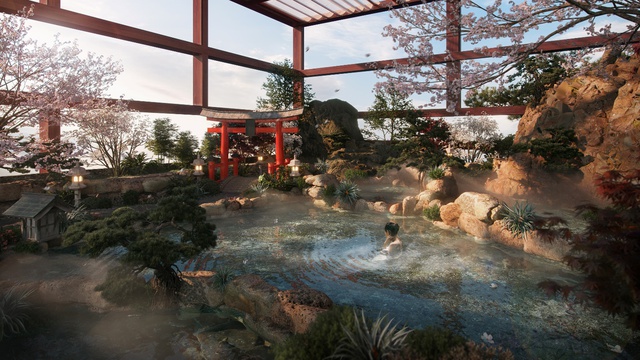 Each mineral stream will have a specific mineral concentration, pH and temperature background
To achieve the highest efficiency of hot mineral therapy, Shizen Home has invested in hot mineral pools according to each temperature level. Specifically, there are hot mineral springs (37°C – 42°C) that open pores, discharge toxins out through the skin, and cold mineral springs maintained at 16°C to help tighten pores and retain moisture. minerals are absorbed through the skin.
It is known that 8 hot mineral experts and 4 leading therapists in Japan have worked together for more than 1 year, researching mineral springs. The hot mineral complex will be operated by YM Tribe, the top 5 hot mineral operators in Japan today.
Shizen Home is a closed and comprehensive treatment complex with Japanese style
Besides the hot mineral complex, residents of Shizen Home also enjoy a comprehensive, intensive and self-contained treatment from the 1000m2 sauna, spa and detox complex, which helps to eliminate toxins through the skin and bring in minerals. deep inside the body, improve blood circulation…
A series of other facilities invested and designed in a synchronous manner at the project will also enhance the effectiveness of therapy and health care naturally. At the project site, there will be a floating negative ion meditation garden on the water. Residents will be massaged the acupuncture points on the soles of their feet naturally thanks to the carefully arranged gravel layers on the walking path.
The project also has a four-season swimming pool with a typical landscape of ancient gardens in Kyoto with mountains, waterfalls, bonsai, cherry blossoms, etc., so that residents can feel the physical relaxation of residents. and soul, in the midst of a Japanese-style space.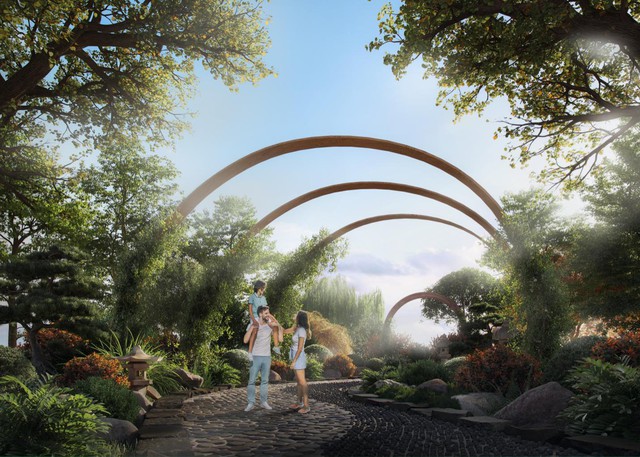 A corner of Japanese garden at Shizen Home at dawn
"The process of treatment and health care of the elderly needs to take place on a regular basis to be effective. People of Ho Chi Minh City will be able to experience hot springs every day whenever needed in the near future without needing to do so. have to go far," said the representative of the investor.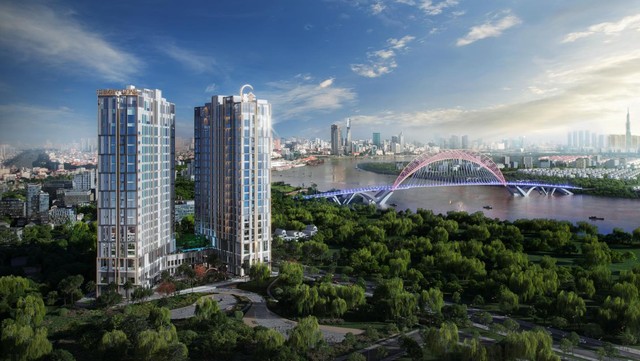 Shizen Home is located on Ben Nghe street, adjacent to Thu Thiem bridge 4
Shizen Home promises to provide a therapeutic solution with mineral baths that residents do not have to go far to resorts, spa treatments and resorts. At the same time, opening the trend of resort real estate products about therapy, healing and health improvement with the leading home hot mineral in the market in Ho Chi Minh City.
https://cafebiz.vn/tphcm-xuat-hien-can-ho-cham-soc-suc-khoe-cho-nguoi-cao-tuoi-20220520152852385.chn
Following the Economic Lifestyle
You are reading the article
Ho Chi Minh City appeared health care apartments for the elderly

at
Blogtuan.info
– Source:
cafebiz.vn
– Read the original article
here