Business
Issuing bonds does not require collateral! If yes, it will be better, safer, and the interest rate will be lower
The forum focuses on discussing and exchanging for the effective and sustainable development of the bond market.
Experts all agreed to affirm the importance of the bond market, especially corporate bonds, as a capital conduit in the economy. Dr. Can Van Luc – member of the National Financial and Monetary Policy Advisory Council said: Vietnam's demand for medium and long-term capital (TDH) in the near future is very large.
Currently, the supply of TDH's capital is mainly from commercial banks, while commercial banks are essentially short-term loans because they mainly mobilize short-term capital. Short-term capital accounts for about 75% – 80% of the total mobilized capital of banks. In the past time, commercial banks have had to struggle and try to lend TDH, accounting for 45% -50% of their total outstanding loans, too much for the commercial banking system.
Dr. Can Van Luc emphasized the important role of the bond market, "The demand for bonds is very large, each year Vietnam needs at least 700 trillion to 1 million billion dong of external medium and long-term capital, bank capital with high demand for foreign investors. investment and development from now to 2030".
The issue was agreed and discussed by the experts, it was not "tightening" the bond market but how to adjust to make the bond market operate healthier and more efficient.
Among the risks of corporate bonds, Dr. Can Van Luc disagrees with 3 Nos often mentioned recently: no collateral, no credit rating and no payment guarantee.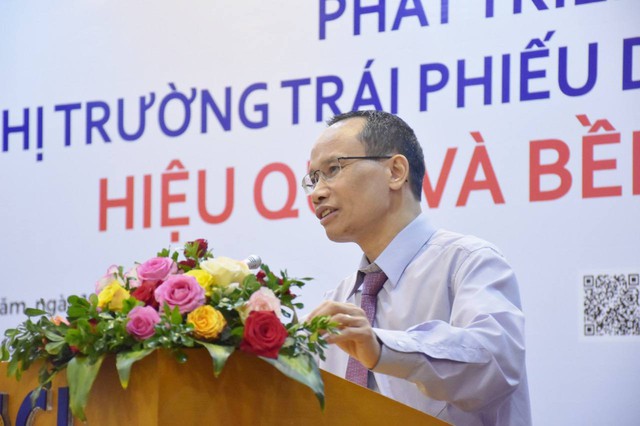 Dr. Can Van Luc – member of the National Financial and Monetary Policy Advisory Council
Dr. Can Van Luc emphasized that issuing bonds does not necessarily require collateral. "Collateral is not, in principle, mandatory. Because this is the market, the market is for bonds with no assets, of course it's risky. The issuer then has to pay a higher interest rate. The second type is secured assets, safer, lower interest rates.
We require all to have collateral, how can businesses get it? Because if there is collateral, people borrow. So this place needs great attention, the property to secure it is not mandatory. Of course, there is better collateral, safer, and the interest rate to be paid will be lower."
Agreeing with Mr. Luc, lawyer Truong Thanh Duc – Director of ANVI Law Firm also shared that we must accept the bond market in parallel with 2 types of investment. This is an investment market, not a deposit market.
The bond issuance conditions, Mr. Duc said, only need to focus on two main points: Accelerating credit ratings and transparency of information of issuers.
Security assets should not be applied when issuing bonds and guaranteeing payments. In fact, a bank's payment guarantee is no different from a bank lending a loan to an enterprise, this condition is not feasible.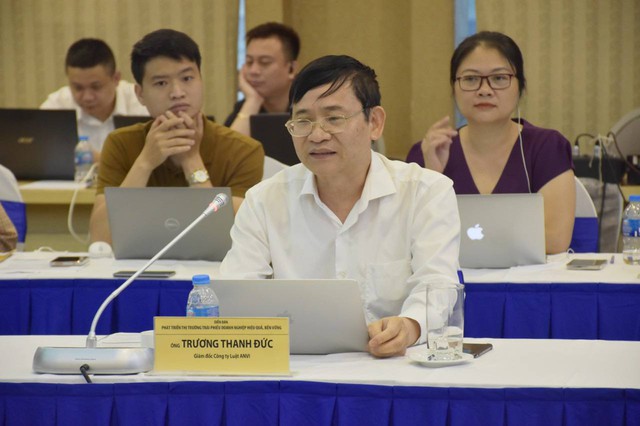 Lawyer Truong Thanh Duc – Director of ANVI Law Firm
Professor Dang Hung Vo – former Deputy Minister of Natural Resources and Environment shared: What guarantees the development of the bond market is not an asset, not a real estate guarantee for businesses.
For example, in the US, people look at the smarts of Elon Musk to buy Tesla's bonds, not based on how many collateral Tesla has. People buy because they see prospects for growth and believe in the intelligence of the business.
According to Professor Dang Hung Vo, the trust is not in collateral but in the business itself, creating trust in the market. Like no one believed Microsoft would go bankrupt. We need to look at another point of view, what is the core guarantee for sustainable, risk-free bonds?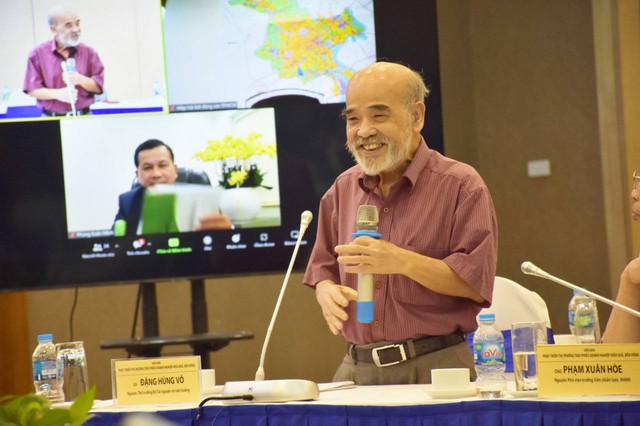 Professor Dang Hung Vo – Former Deputy Minister of Natural Resources and Environment
Contrary to the view on collateral for bonds, experts agree with the importance and need to soon issue credit ratings of issuers. Credit rating is considered a solution to support transparency of information about bonds, helping investors choose the right investment products according to their risk "taste".
For capital markets, credit ratings help reduce information asymmetry among capital market participants, provide in-depth analysis of the debt instrument's issuer's risk, and serve as a basis for It is important to form a reference interest rate range for this market.
Dr. Nguyen Tri Hieu – banking and finance expert shared his experience about credit rating of the US, the country with the largest financial system in the world and the bond market value of $46,000 billion, equal to more than 200 times. GDP of the US and accounts for 38% of the global bond market.
"Regarding credit rating, the US Dodd-Frank Act has devoted an entire chapter on credit rating, so it is advisable to study the provisions in this chapter to be able to apply to Vietnam, especially need to pay attention to Decree No. No. 88/2014/ND-CP regulations on credit rating issued in 2014 need to add many provisions, such as: Regulations that credit rating companies must explain credit rating methods so that in line with international practices; unify symbols for credit ratings such as AAA, BBB, CCC.
Similar to the US, credit ratings can be divided into 2 groups: Investment and Non-investment so that investors can immediately identify the level of risk when buying corporate bonds.", said Mr. Nguyen Tri Hieu.
Mr. Phung Xuan Minh – Chairman of Saigon Phat Thinh Ratings in his speech, called the credit rating a "vaccine" for the effective and sustainable development of the bond market.
https://cafebiz.vn/ts-can-van-luc-phat-hanh-trai-phieu-khong-nhat-thiet-phai-co-tai-san-bao-dam-neu-co-se-tot- hon-an-toan-hon-lai-suat-se-thap-hon-2022052011000005.chn
You are reading the article
Issuing bonds does not require collateral! If yes, it will be better, safer, and the interest rate will be lower

at
Blogtuan.info
– Source:
cafebiz.vn
– Read the original article
here