"Ikigai" – Happiness is living to the fullest
Ikigai is a concept that originated in Okinawa (Japan), then gradually spread, popularized and became an integral part of Japanese culture. In Japanese, "Ikigai" is understood as "reason to live" or "reason to exist", compounded by 2 elements "iki" which means "to live" and "gai" which means "reason". ".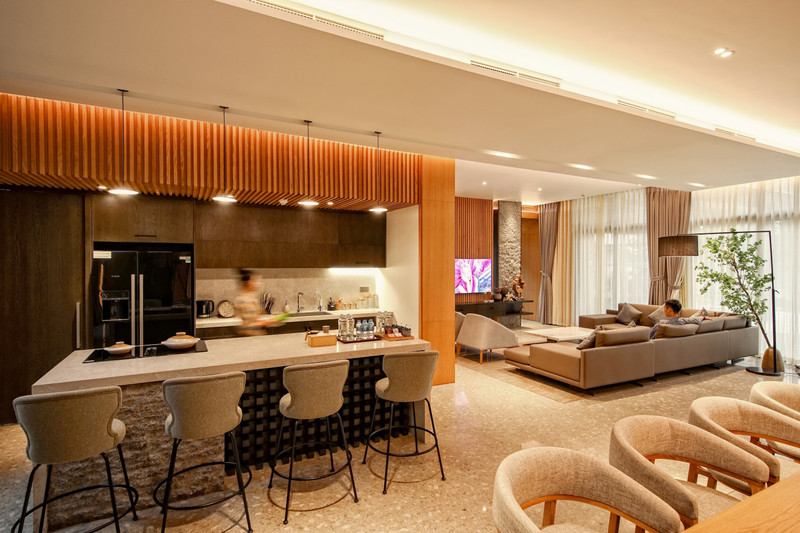 If you have ever learned about Japanese life and people, we must have noticed that most Japanese people live in a never-ending cycle with crowded subway trains, standard working rules. . However, beyond all that, the Japanese always maintain an optimistic spirit and a positive attitude to life, because they always have a concept of life that comes from "Ikigai". They believe that even small things can create value in life. "Ikigai" can be anything from watching the sunrise, trying a new recipe, volunteering or spending time with family… as long as it brings us joy, joy, and happiness. happiness and motivation.
Each person will have "Ikigai", whose goal is to reach a life in which the soul and senses are cleansed, peaceful, and settled, to be immersed in the purest beauty.
Live every moment to the fullest at Sun Onsen Village – Limited Edition
Located in the heart of nature around Hanh – a place of "high mountains and deep bays", Sun Onsen Village -Limited Edition is like a "shelter", leaving behind all the hustle and bustle of life.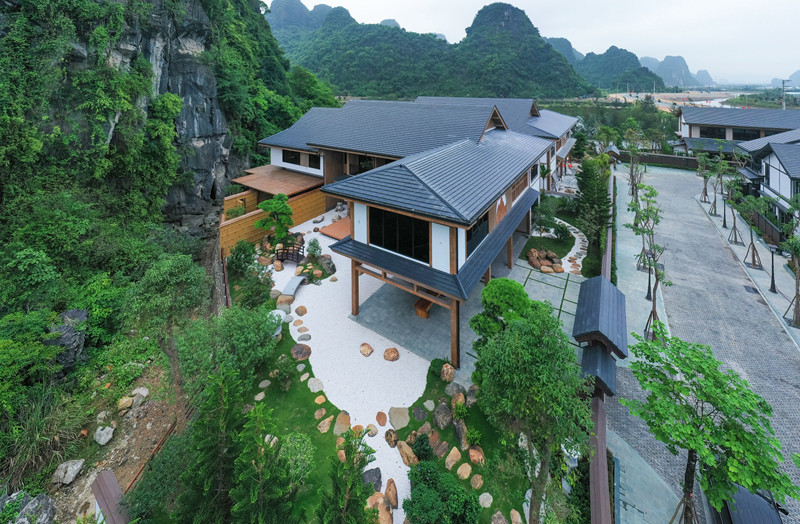 Launched in December 2020, Sun Onsen Village – Limited Edition was created by Sun Property (a member of Sun Group) like a private, high-class, Japanese-style wellness resort. This place is expected to become a place of peace, so that the owner can rest, calmly contemplate life after tiring business hours.
Respecting the inherent natural beauty, limiting human impact and bringing peace is how Sun Onsen Village – Limited Editon was created, along with the Wabi Sabi philosophy of imperfection. Each tree top, rock or space inside the villa, hides a rustic beauty with natural materials imbued with time such as wood, raw metal, brocade, stone, and clay.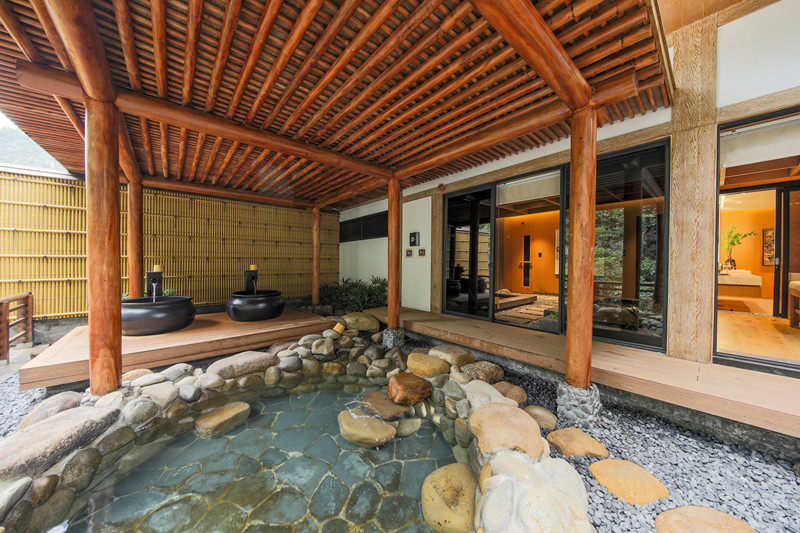 Along with the natural hot mineral stream that is directed into each villa, the owner's journey to find "Ikigai" will not only be in the sense of space but also from all the body senses. The analysis results of samples sent to Tokyo showed that the hot mineral source around Hanh is rich in minerals and trace elements beneficial to health such as Na+, Cl-, metasilic acid, boric acid. Especially, the highest percentage of Bromine in the world (40mg/l) helps eliminate toxins, strengthens immunity, stimulates blood circulation, supports the treatment of musculoskeletal diseases. Sodium Chloride, when deposited on the skin, limits perspiration, warms the body from the inside, stimulates blood circulation under the skin, thereby reducing muscle tension, treating a number of joint and digestive diseases.
Not only is it simply a mineral bath, but for the Japanese, Onsen bathing has become a typical and typical cultural feature of the art of living. At Sun Onsen Village – Limited Edition, each step has its own process, meeting the strictest standards of mineral quality and space so that every moment of enjoyment brings peace and tranquility from the heart. mosaic.
What's even more interesting is that this place is located in a "Japanese-style resort town" built by Sun Group. Therefore, in addition to the moments of immersing in the precious hot mineral stream, peacefully admiring the natural scenery, the future owners of the villas will also enjoy a variety of other recreational/resort facilities in one system. complete ecology, class.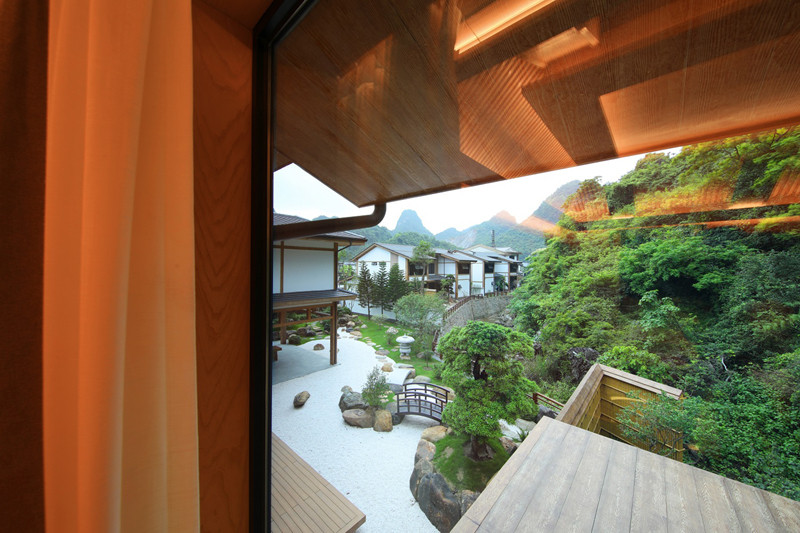 If the hot mineral circuit at Quang Hanh is considered the quintessence of hot mineral resources, then Sun Onsen Village – Limited Edition is the quintessential piece in the "Japanese-style resort town" that Sun Group is focusing on. blood to build at Cam Pha, Quang Ninh.
"Ikigai" or the journey to find the true meaning of life is, after all, to live life to the fullest. At Sun Onsen Village – Limited Edition, owners will enjoy a "retreat" separate from the outside world, relax the body and free the mind, live a full life in the heart of nature at Heritage Bay .
Doan Phong
You are reading the article
Live fully at Quang Hanh hot mineral villa

at
Blogtuan.info
– Source:
vietnamnet.vn
– Read the original article
here