Giải trí
New sister-in-law escaped debt, Mrs. Nga lived and died to protect Uncle Vuong from the gangsters? -Star
Love the Sunny Day Part 2 is more and more dramatic with a series of events that happened to the family members of Mrs. Nga (the Meritorious Artist Thanh Quy) that made the audience feel sad. In a recent behind-the-scenes clip, the person who was "on the cutting board" was Mr. Vuong (NS Ba Anh).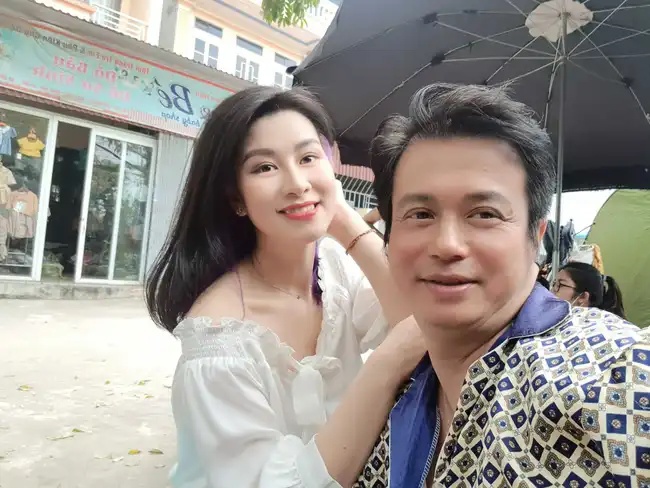 Mr. Vuong was asked for debt by the gang
In Love the Sunny Day part 2, Mr. Vuong I'm in love with the owner of the hair salon near my house because she is beautiful, sweet, and has a talent for writing poetry. Mr. Vuong loves to talk, and also accepts to shoot lovely clips to make Dream happy.
But in Love the Sunny Day part 2 episode 9, husband and wife Khanh (Lan Phuong) – Duc (Hong Dang) were very afraid that Mr. Vuong would be tricked by a girl again when he saw Mr. Vuong standing in the shop talking closely with Mo. In the past, after the wedding day, his wife Vuong hugged all the money and ran away, causing the whole family to carry a lot of debt.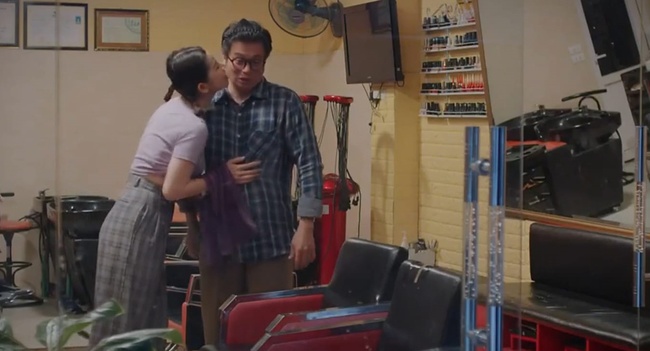 And it seems that Khanh – Duc's insecurity has happened. In a behind-the-scenes clip that is being circulated by netizens, a group of gypsies surrounded Mr. Vuong asking for money. Nga saw her brother in danger and rushed to demand life and death with the debt collectors.
She "ruffled hair": "These guys, what are you doing? I tell you, my brother has nothing to do with us even if we are foolish.ahy. If you touch my brother, I will live and die with you. If his wife owes him a debt, then go and claim his wife's son."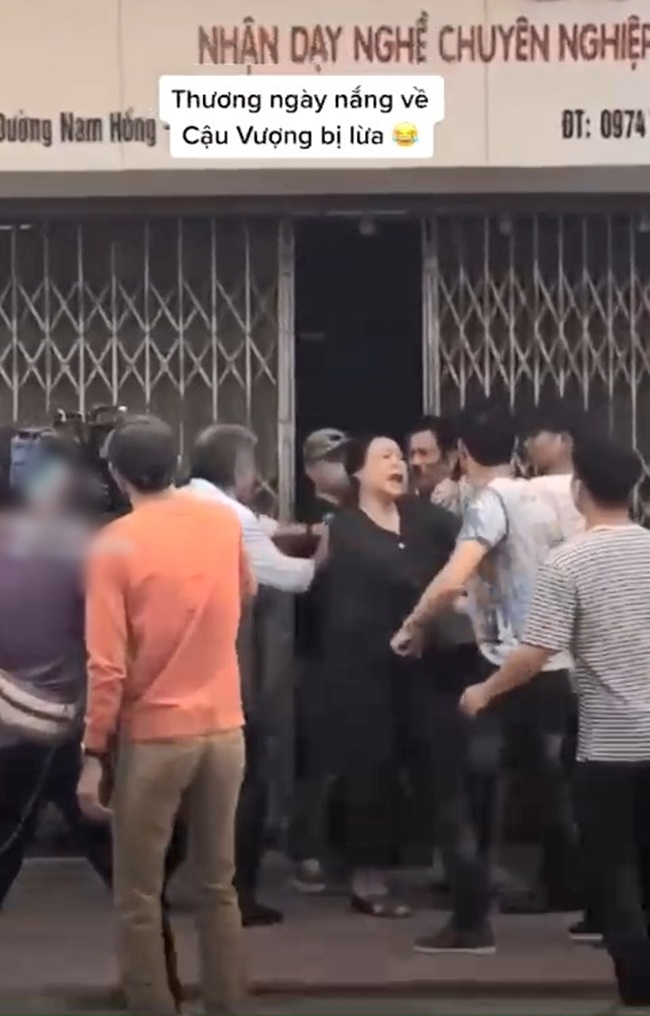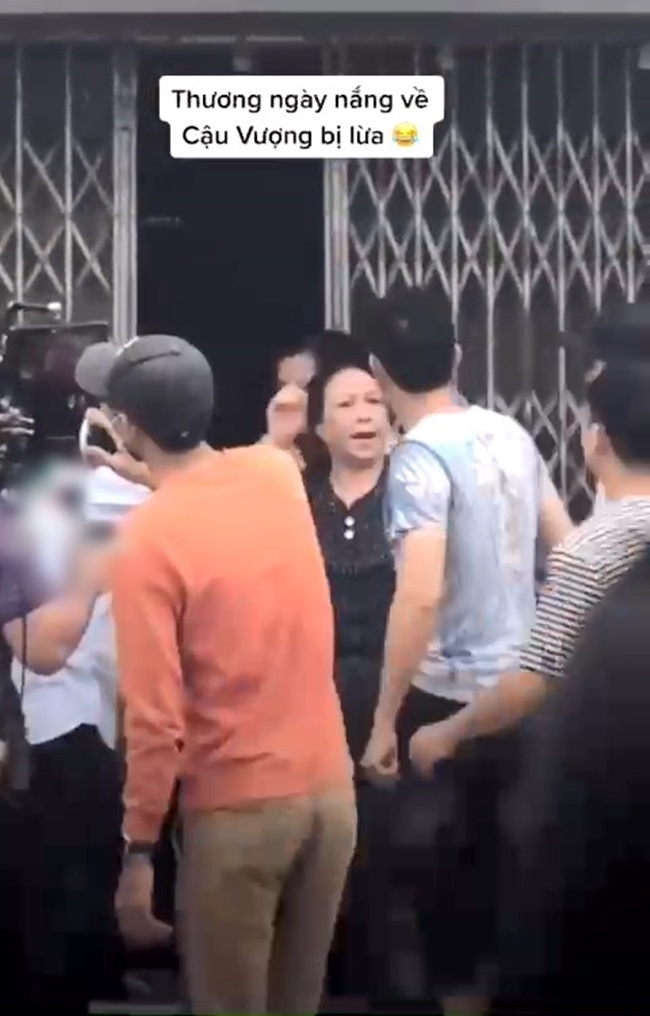 Meanwhile, Mr. Vuong threatened to report to the police if the gangsters continued to cause trouble and tried to call Mo to ask about the matter. However, a neighbor spoke up: "Oh my gosh, what should I do. This morning, I got up early, I saw Aunt Mo carrying her armpit, black bag, red bag, gone, hiding from debt." When the Gypsies heard that, they were very angry, declaring that if Mo did not pay the debt in 3 days, they would destroy Vuong and Mo's shop.
According to the character's lines, it can be seen that Vuong will marry Mo, but after that, she quickly runs away to hide from debt, causing Vuong to be collected by the gangsters. What will Nga's family have to do with this debt that has just fallen from the sky?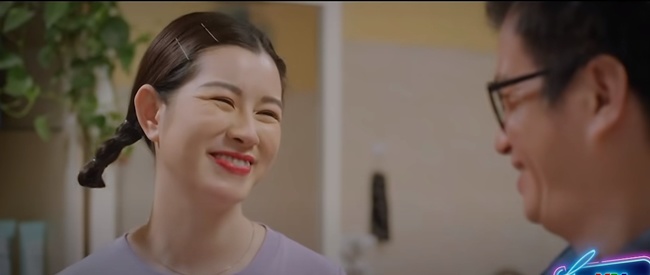 Van Khanh rose up to respond to her mother-in-law
The character even more miserable than Mr. Vuong is Van Khanh (Lan Phuong). Not only was the mother-in-law forced to carry the debt with her sister-in-law Khanh was also trapped by Thuong (Thu Ha) for the rapist.
Sharing about her role, Lan Phuong said that crying roles did not make her difficult because it was right with the character's psychological development, so she was easy to play. There are two most difficult scenes for her, which are beating her husband in part 1 and riding a motorbike in part 2.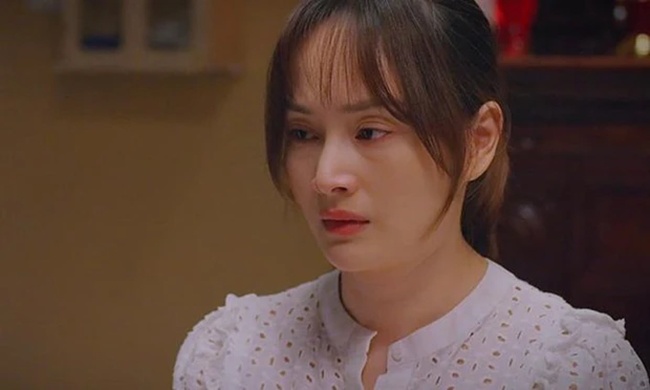 The actress shared: "In part 1, the most difficult scene for me was probably the scene of beating and scolding my husband. It was just a joke, but it was very tiring and very laborious. The hardest part in part 2 was probably the scene where Van Khanh rides a motorbike. Phuong doesn't go. It's been more than 10 years since she's had a motorbike, so every time she shoots a scene of a ride in the middle of a crowded street, Phuong is nervous and quite scared because the steering wheel is weak."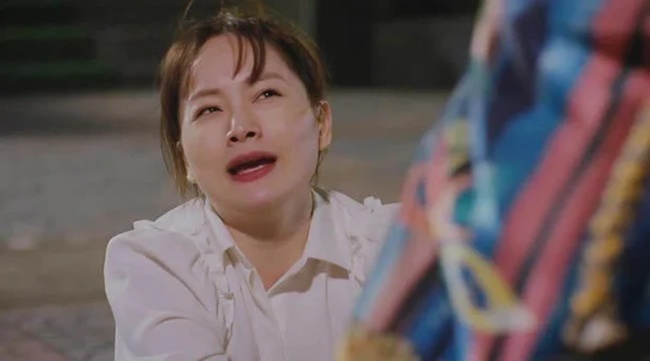 Lan Phuong also said that Van Khanh will suffer a lot in the future episodes. She revealed to the media: "In such a situation, each woman will have a different way of dealing with it. Khanh is the type of person who is pampered and loved at home, so she seems ready to respond to her mother and sister, more comfortable. in expressing opinions.
But going to her husband's house was different, Khanh chose to live only to focus on her husband. Khanh herself also knows that she should not live with her mother-in-law, but life still has many problems, not only buying a house, moving out and living alone is enough.
Khanh's character loves her husband and children sincerely, so when her mother-in-law is too much, she does not respond much. But after this shock, Khanh realizes that her patience does not bring results, so she will rise up, ready to respond to her mother-in-law."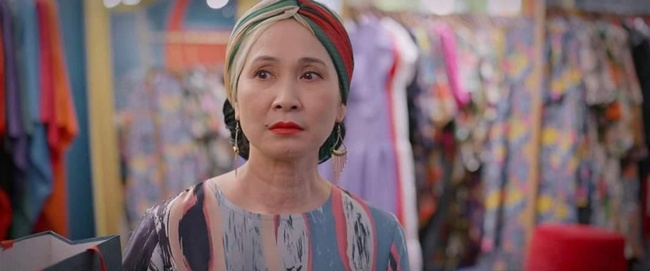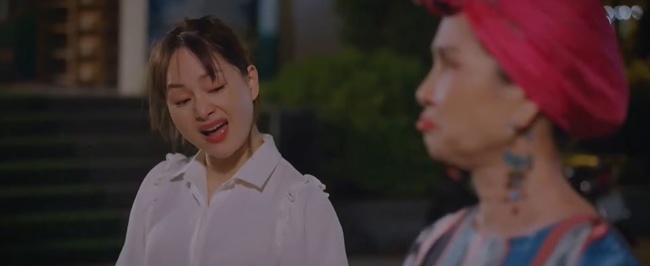 Love the Sunny Day The next episodes are broadcast at 9:40 pm from Monday to Wednesday on channel VTV3.
You are reading the article
New sister-in-law escaped debt, Mrs. Nga lived and died to protect Uncle Vuong from the gangsters? -Star

at
Blogtuan.info
– Source:
Eva.vn
– Read the original article
here