Business
Ring Road 3 makes unbelievable transformation after being invested billions of USD in 20 years
The Hanoi Ring Road 3 is about 65 km long, combining many existing routes such as Vo Van Kiet, Pham Van Dong, Pham Hung, Khuat Duy Tien, Nguyen Xien, Nghiem Xuan Yem, Phap Van viaduct, Thanh bridge. Tri, National Highway 1A new section from Thanh Tri bridge to Ninh Hiep. On this route, there are three large bridges: Thang Long Bridge, Thanh Tri Bridge and Phu Dong Bridge.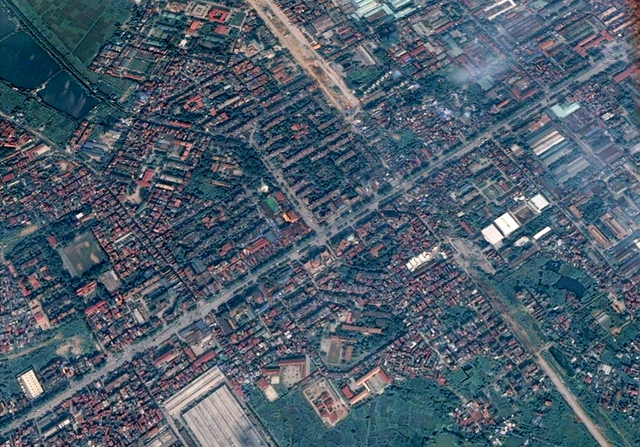 Looking at the modern Ring Road 3 today, few would think that more than 20 years ago, the road from the intersection of Ho Me Tri – Khuat Duy Tien road to Mai Dich overpass (Cau Giay district) was a dirt road. In the field, just enough for two carts to go parallel to each other. Pictured is Khuat Duy Tien street more than 10 years ago, there are still hundreds of houses that have not been cleared.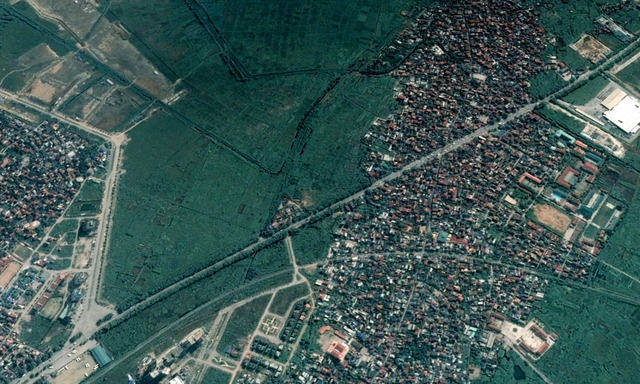 According to the memory of Mrs. Le Thi Khiem (74 years old, native of Hai Duong), one of the first residents of Khuat Duy Tien street now, in the past, this area was just a dirt road, all year round, muddy and dusty. . The two sides are empty fields, on the side of Thang Long Boulevard is a rice field extending as far as My Dinh bus station, and on the side of Tran Duy Hung street is a water spinach field. The dirt road is muddy and subsidence, so it is extremely difficult to move. In the photo is Pham Van Dong Street, the section next to the Ciputra urban area when it has not been expanded with mother-of-pearl trees and surrounding fields.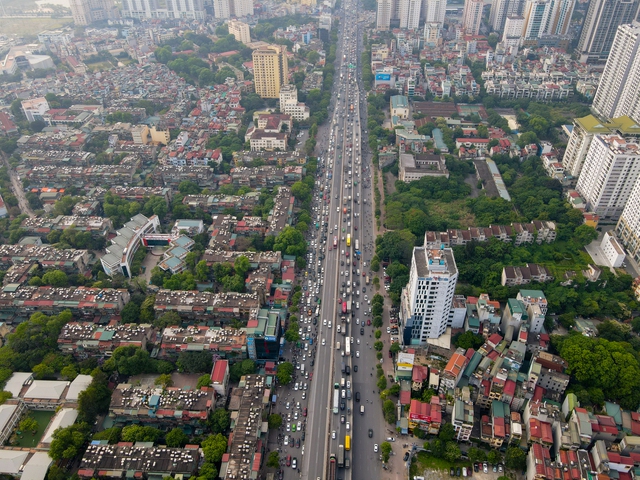 In that context, the Ring Road 3 (but not the Ring Road 3 Project) began to be included in the Hanoi Master Plan in 1992, was publicly announced at the 1994 exhibition and adjusted Adjusted in 1998. But it was not until May 16, 2001, that the Ring Road 3 project was officially formed, under the decision of Prime Minister Nguyen Tan Dung on "Investment in construction phase project" 1 section Mai Dich – Phap Van belongs to Ring Road 3 – Hanoi city". Pictured is the current Khuat Duy Tien street.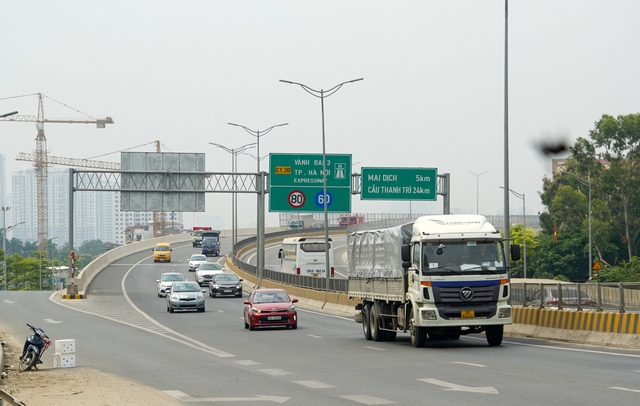 The total length of the planned project route is 11.2 km. The starting point is Mai Dich intersection, the end point is the starting point of the Thanh Tri bridge project. The technical standard includes two parts of the road, the urban road on both sides and the intercity highway in the middle with 4 lanes. The section through Thanh Xuan district is 68m wide. Total investment capital for phase 1 (temporary) is 821 billion VND (about 55 million USD, at 2001 exchange rate). Construction began on December 28, 2001, and is expected to be completed in June 2003.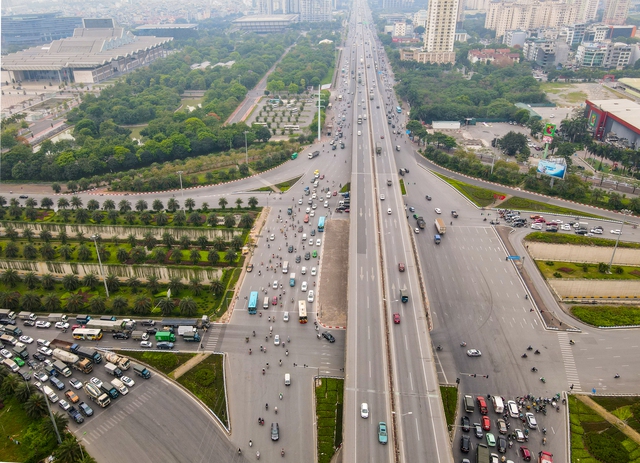 The number of households having to clear ground on Khuat Duy Tien street is very large, with 1,350 households. The section from Trung Hoa to Le Van Luong node is 600m long with 112 households. For these reasons, the total adjusted estimate of the Project has been increased to VND 2,201 billion, instead of VND 821 billion as expected. And the land compensation price is the cause of the increase in the total investment. In the photo is the 3-storey intersection Tran Duy Hung – Thang Long Boulevard.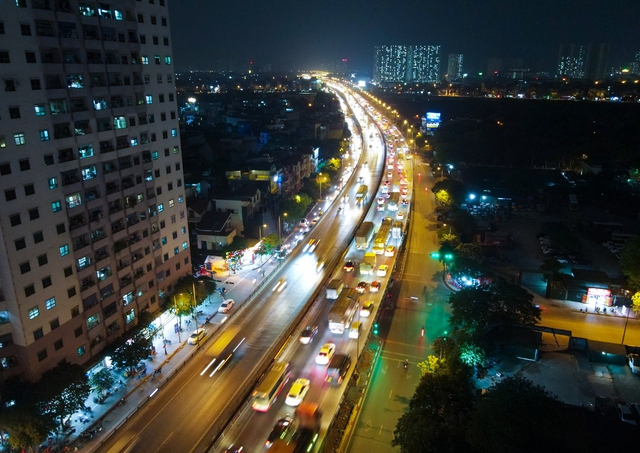 After that, a series of projects on the Ring Road 3 were completed in turn: Thanh Xuan Interchange (2010); Extended Phap Van Viaduct (2010); South road of Thanh Tri bridge (2010); Mai Dich – North Ho Linh Dam elevated highway (2012). In which, the highlight is the Mai Dich – North Ho Linh Dam elevated highway project with the starting point being Mai Dich, the ending point being the North of Linh Dam lake, which started construction in June 2010. The route is 8.9 km long, including 385 m of path and 8.5 km of main viaduct.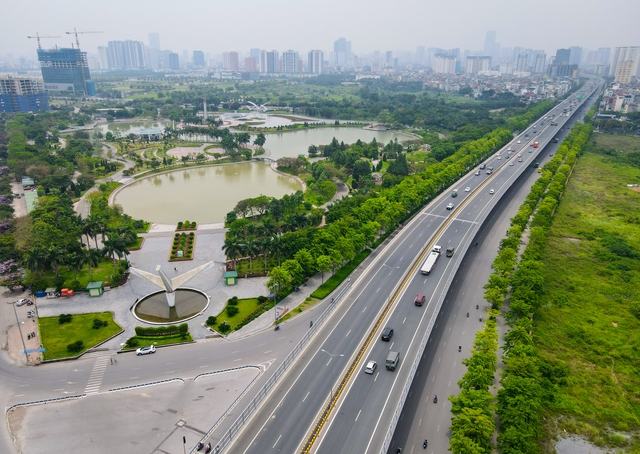 Following this project is the Mai Dich – Nam Thang Long Viaduct Project (2018 – 2020), marking a turning point in Hanoi's transport infrastructure development. This is the first arterial traffic route of Hanoi to be closed and also the first to have a viaduct according to expressway standards from Phap Van intersection to Thang Long bridge.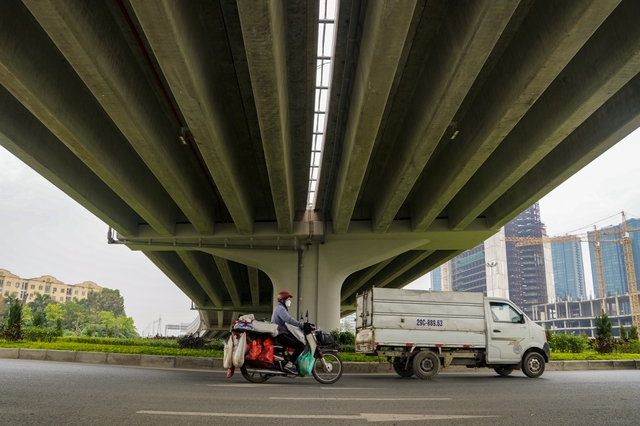 The length of the bridge and the path is 5.3 km (the viaduct alone is 4.8 km long), with a total project investment of 5,343 billion VND from ODA loans of the Japan International Cooperation Agency (JICA) and domestic counterpart funds. To build this route, Hanoi moved and cut down nearly 1,200 trees on the Ring Road 3 section from Mai Dich to Thang Long Bridge. Along with that, nearly 392,000m2 of land was recovered from 796 households and 55 agencies.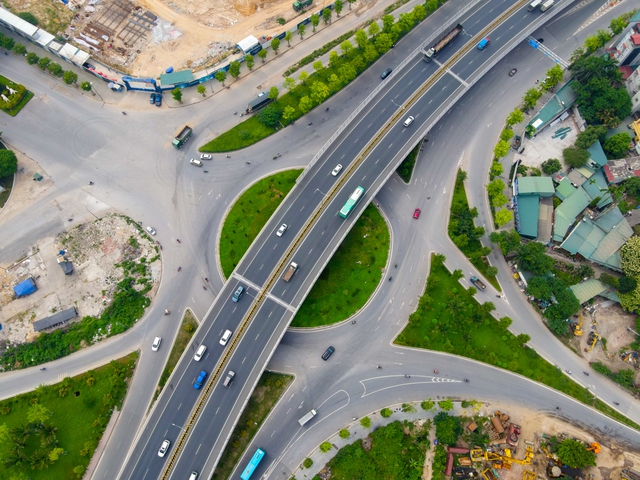 The viaduct at the Mai Dich – Nam Thang Long section, when completed, will synchronously connect with the lower Ring 3 road (Pham Van Dong street). Since then, making an important contribution to the development of traffic infrastructure and solving congestion on Pham Van Dong route, complex intersections with large traffic such as Hoang Quoc Viet, Co Nhue, Nguyen Hoang Ton…, complete the closed-loop project, connecting the airport and surrounding areas. In the photo is the intersection of Ke Gian – Pham Van Dong – Nam Thang Long urban area.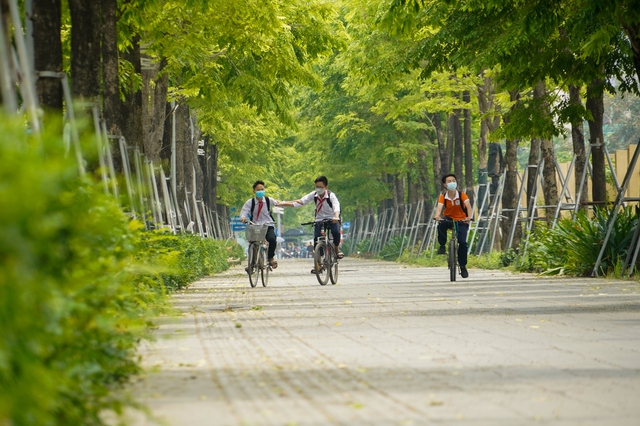 Nearly 2 years after the completion of the above project, Pham Van Dong street from Mai Dich intersection to Nam Thang Long urban area has been more spacious than before, creating a new look for Hanoi capital. Along both sides of the road, there are paved sidewalks with more than 1,500 cedarwood trees planted to create shade for pedestrians, as beautiful as a road in Europe.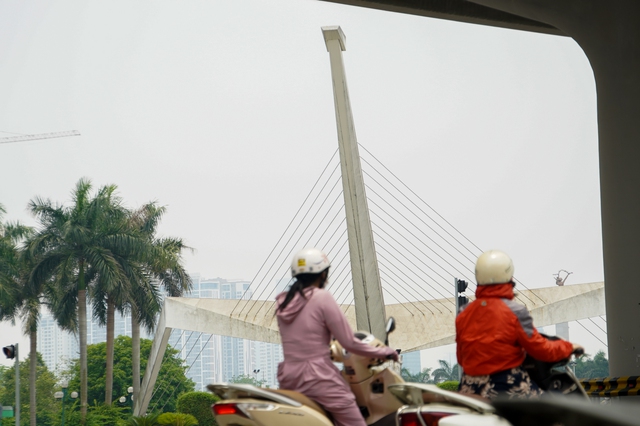 Mr. Thai, a motorbike taxi driver, said that since the day this road was expanded, traffic jams are still there, but not as severe as before. His circulation is also more convenient, with less collisions with other traffic vehicles, especially for motor vehicles.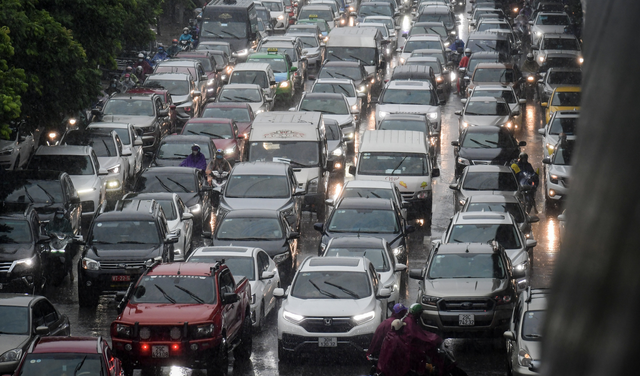 However, at rush hour, Ring Road 3 is also often overloaded, traffic jams occur constantly at intersections, up and down viaducts with intersections of Nguyen Trai, Khuat Duy Tien, Trung Hoa, causing Ha Noi had to reduce the vehicle speed from 90 km to 70 km/h. At Thanh Tri Bridge area, traffic jams lasted all day in both directions and accidents often occurred. The reason pointed out by the leaders of the Hanoi Department of Transport is that the amount of traffic exceeds the design capacity. The bridge is designed to serve about 15,000 vehicles per day with a speed of 80 km/h, up to now, it has increased to 123,000 vehicles (8 times). Photo: Viet Hung.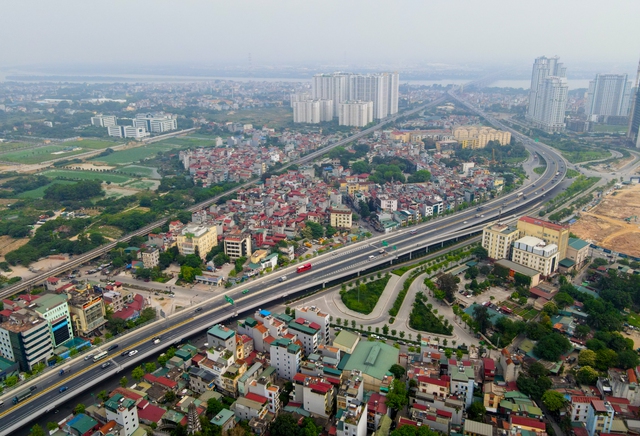 To reduce the above situation, the Hanoi People's Committee has approved to spend over 31.5 trillion VND to complete the Ring 3 and Ring Road 3.5. With the Ring 3 route, currently, the units have completed construction of over 80% of the section from Phu Dong bridge to Thang Long bridge, 44 km long, and the remaining section from Thang Long bridge to the intersection with Hanoi – Thai highway Originally 14 km long, not yet constructed.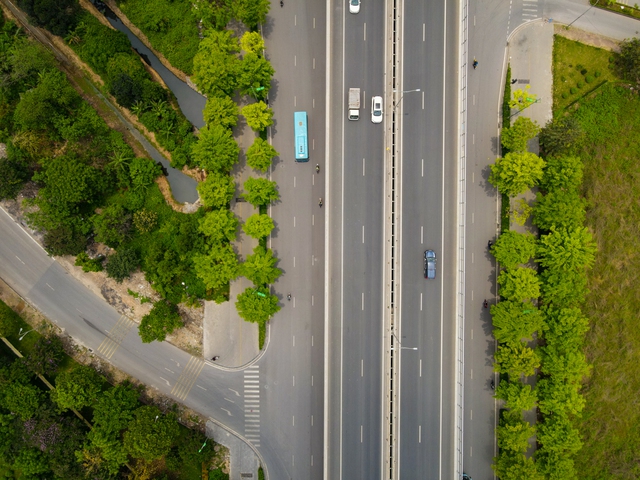 In addition to the sections in the inner city districts that have been completed, it is expected that from now to 2025, the city will continue to invest in the next phase of the Ring Road 3 including 2 sections: From the Hanoi – Thai Nguyen expressway to Nhat Tan – Noi Bai axis (9.8 km long) and from Nhat Tan – Noi Bai axis to Quang Minh (5 km long), the total investment is about 2,450 billion VND.
https://soha.vn/duong-vanh-dai-3-lot-xac-kho-tin-sau-khi-duoc-dau-tu-hang-ty-usd-trong-20-nam-20220507211332258.htm
You are reading the article
Ring Road 3 makes unbelievable transformation after being invested billions of USD in 20 years

at
Blogtuan.info
– Source:
cafebiz.vn
– Read the original article
here