Business
The more "explosive" orders, the bigger the loss
In recent days, gasoline prices have increased sharply, in which RON95 gasoline has increased to nearly 30,000 VND/liter. Prices have increased continuously, reaching records in recent years. In addition to pulling the prices of essential items such as milk, rice, food, household appliances, etc., the increase in petrol prices also directly affects people's lives, especially the delivery charges of shippers. (deliverers) and tech drivers.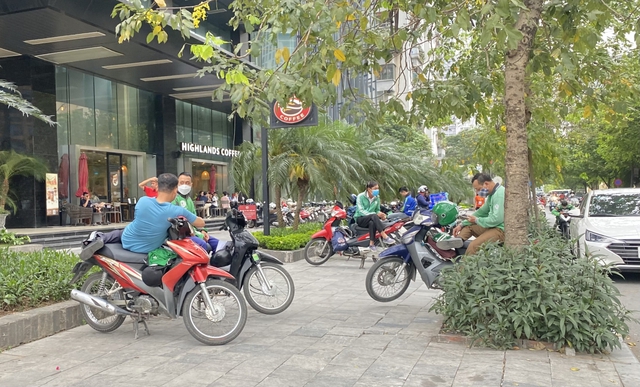 A group of drivers scattered on the sidewalk "grieves" because of the high price of gasoline.
Mr. Nguyen Van Nghia, a technology car driver, said that from the day the price of gasoline increased, driving technology cars encountered many difficulties.
"The high price of gasoline has made my family's life 'wobble'. A year ago, 60,000 dong of gasoline ran all day. And now, if I want to run like that, I have to spend twice as much as 120,000 VND. Besides, there are many other things to follow such as car maintenance, food, living expenses, etc. Sometimes, the couple quarreled so fiercely that I thought I wanted to quit my job or just drive a car and do another job. to earn more income," Mr. Nghia confided.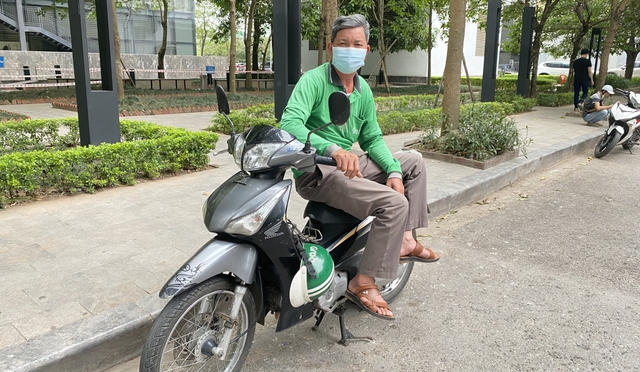 Gasoline prices are constantly increasing, making it even more difficult for those who run "motorcycle taxi" to find it difficult.
Mr. Nghia added: "During the days when the price of petrol has not increased, my average income ranges from 400,000 VND – 600,000 VND (depending on the crowded day), except for expenses: rice, gas, etc. about 300,000 VND. However, in recent weeks, the income is less than 200,000 VND.
Since the price of gas has increased, many shippers choose to stay in one place more instead of roaming around looking for orders.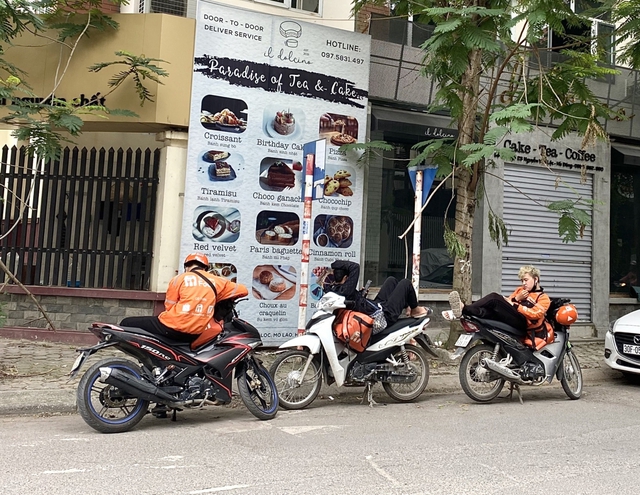 The shippers choose to sit in a fixed place to find a single instead of roaming around.
Gasoline prices increase as if "gnawing" directly into the wallets of motorbike taxi drivers because gas money is a daily and mandatory expense that each driver must take out of their own pocket before the car explodes. go to work.
Waiting for orders on the sidewalk, shipper Dang Xuan Truong shared, in the past few days, the price of gasoline has increased continuously, but the delivery fee has remained at the old level, causing the delivery person's income to decrease significantly.
"Now I only know when to run or that day. The increase in gas prices has greatly affected my income. Normally, I run 20-30 orders, minus all other expenses, I get about 400,000 VND. Since the price of gasoline increased, the cost of fuel alone has accounted for a significant amount. Although I'm a reasonable spender, living frugally, don't smoke, don't sit at the shop waiting for orders like other people, but gasoline is a mandatory fuel to spend to work, so I can't save more." , Mr. Truong confided.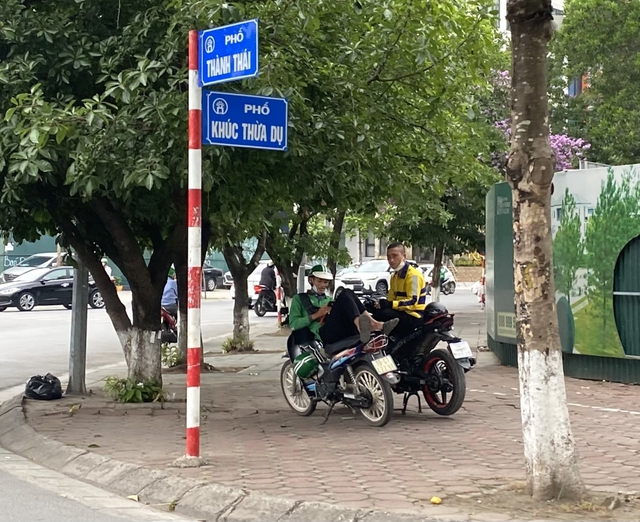 At rush hour, technology drivers choose to sit in one place instead of running to find customers. Because the rush hour is very congested, the car will consume more gas.
In the same situation, Mr. Hoang Ngoc Khanh, a shipper who is delivering goods to customers, shared: "The price of petrol has increased, I often receive multiple orders in the same area to save on travel costs. In the past, to earn extra income, I received delivery everywhere, every time a shop called to ship, I received delivery. But until now, I only receive delivery to the same place because traveling takes a lot of gas. Not only that, there are places that are far from each other, not to mention how much gas has been consumed by traffic jams. Gasoline prices increase without increasing delivery prices, the shipper is the disadvantaged. However, if the delivery price increases, fewer people will order, and they will suffer more."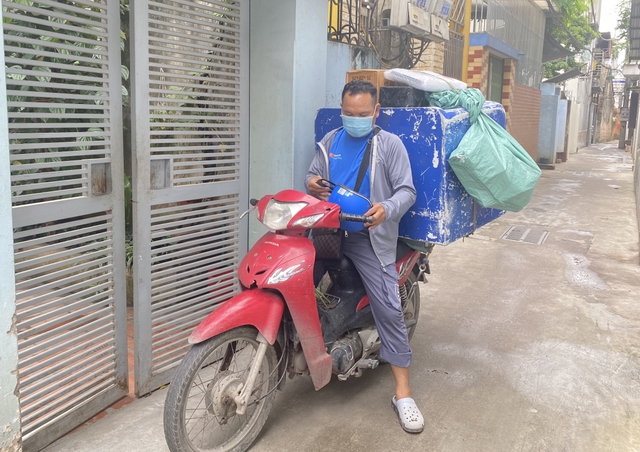 The job of shippers like Mr. Khanh and many others is more difficult due to high gas prices.
Besides technological motorbike drivers, taxi and technology car drivers also suffer equally because of rising gasoline and oil prices.
Mr. Pham Ngoc Son, a technology car driver, said that since all costs increased, gasoline increased, … the "price storm" caused a series of drivers to want to increase the fares to compensate for their income.
"Everything increased, each freight rate did not change, so the income decreased by 30%-40%. Previously, just running an application has earned an income of about 15 million VND, which can be spent comfortably. But until now, even running three applications alternately continuously, but still can't make up for gas money, income has decreased by about 10 million VND/month. Although the price of gasoline has increased so high, the company still does not adjust the price," said Mr. Son.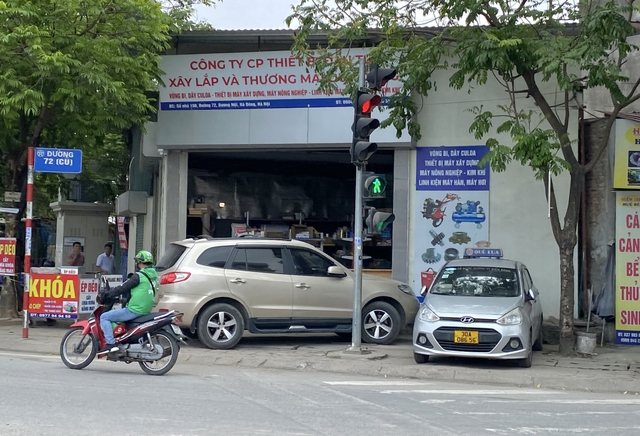 High fuel prices have greatly affected the income of taxi drivers, technology vehicles and indirectly affect customers.
According to Mr. Son, he had to witness many colleagues quit their jobs, sell cars and change jobs because the price of gasoline kept increasing and other expenses could not bear.
Mr. Son said: "Recently, a friend of mine had to sell his car to pay off his debt. The price of gas is too high, I can't stand the heat anymore, I have to sell the car because I run all day, except for the cost, minus the interest that the bank borrowed to buy a Grab car, but I can't spare any money. Besides, there are many other expenses to take care of, so he decided to sell the car to change his job."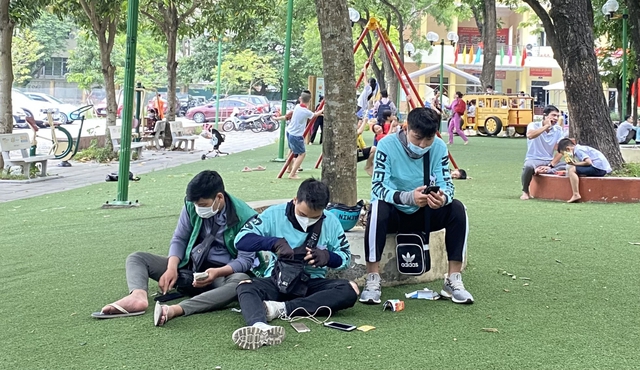 "Too depressed" is the answer of shippers when asked at a time when gas prices are constantly peaking.
According to many shippers, the increase in gasoline prices directly affects income, causing the family's expenditure balance to be recalculated. Because gasoline increases, everything becomes expensive, even though they try to run more than before, the income of shippers cannot improve. Most shippers share the same aspirations, hoping that the State management agencies will soon take measures to regulate and support to stabilize the prices of goods, gasoline, and bring the socio-economic life back to normal. usually, help the workers less hard in the future.
You are reading the article
The more "explosive" orders, the bigger the loss

at
Blogtuan.info
– Source:
cafebiz.vn
– Read the original article
here