Giáo dục
The reason why business leaders in the 4.0 era prefer to get a doctorate degree
More and more managers want to study further
For many years, many people believe that academic training programs, degrees such as Master's and Doctoral degrees, mostly go into theory, focus on research instead of practice, and successful entrepreneurs leave universities. learn very early without any degree, such as Mark Zuckerberg or Bill Gates. However, in reality, under competitive pressure and constantly changing world, more and more CEOs of the world's leading corporations such as Apple's Tim Cook, Youtube's Susan Wojcicki or Alibaba's Jack Ma all own Master's degree, Doctorate degree in addition to his professional knowledge.
In Vietnam, the need to recruit senior positions also drives the demand for PhD studies. According to the report of the first quarter of 2022 of Navigos Group, the recruitment demand for senior positions will increase sharply. Some banks, technology groups and securities companies spare no time and resources to search for talent for key positions to lead new business strategies.
Mr. Atik Ahmed – Business Development Manager, HR1 Vietnam Holdings also shared that companies look for a senior leadership candidate possessing the following values: "Understanding – Responsibility – Integrity – Integrity Proactive attitude and problem-oriented approach to solutions".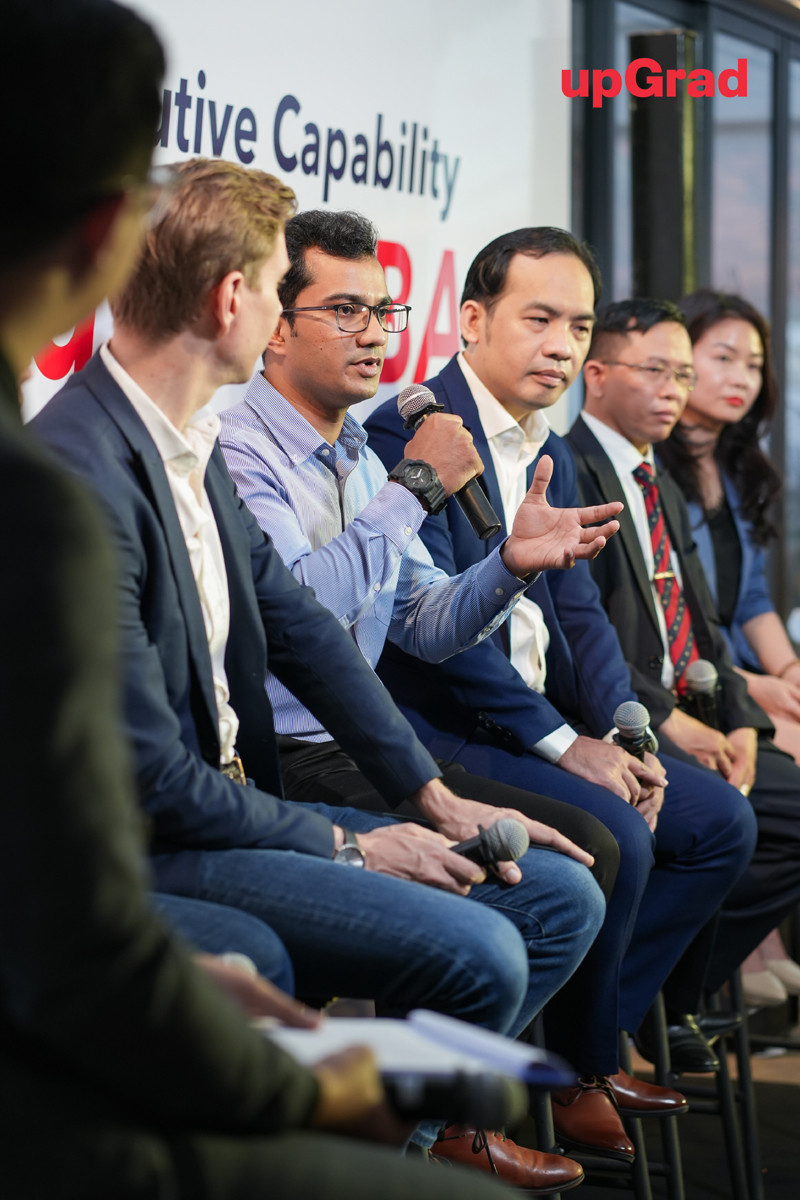 These are all well-trained skills in the Doctor of Business Administration program in addition to knowledge and methods of micro-macro trend analysis, business planning, financial management. , improve customer experience, especially learn how to scale the market.
The trend of online learning is leading the world
The need for higher education of administrators also comes from the rise of Ed-Tech platforms that offer flexible training courses, suitable for busy people. From there, administrators easily pursue more in-depth knowledge.
For example, upGrad – the world's leading online training platform, has made efforts to launch the online Doctor of Business Administration (DBA) training program with advantages such as flexibility, Save time and costs compared to studying abroad and shorten the time with a streamlined route to receive an international degree.
It usually takes HR 3 years to complete the program. This period of time is difficult for some executives or managers to meet. However, upGrad's International DBA with a schedule optimally designed for busy managers has completely overcome this shortcoming.
Mr. Quang Le Trong Bang – Supply Chain Manager, Cargill Vietnam is also one of the first students of DBA, sharing, DBA helps him "optimize time and resources to focus more on improving performance". and get the best results".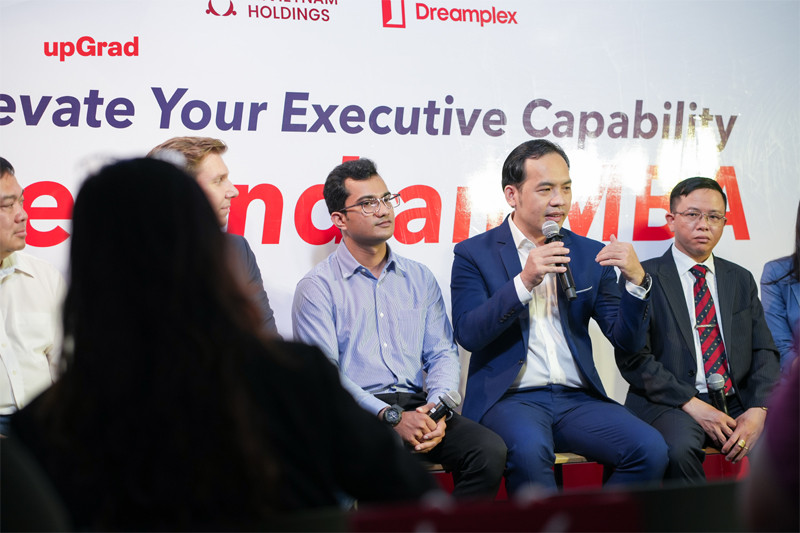 In addition, the program is also taught online with leading professors from all over the world, an advantage that not all face-to-face courses have. This is an opportunity for leaders to focus on building professional knowledge, improving management skills and practical application. In particular, many students who already have high degrees but still trust and study DBA.
Like Mr. Thai Van Nam, even though he is an Associate Professor, HUTECH Institute of Applied Sciences, he still finds DBA useful when "collecting new research and knowledge for the company. Simultaneously updating with the change of the world, absorbing new teaching and learning methods based on online learning (full-time) for their teaching and training".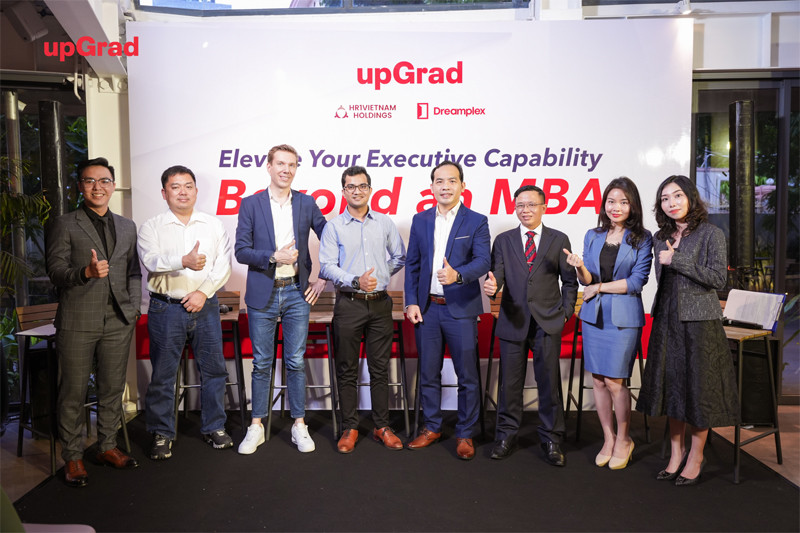 Expand customer relationship and network
Not only stopping at a regular program, upGrad's DBA course also aims to expand quality relationships for students. Students get to meet like-minded friends who are also senior managers around the world. This will be a valuable time to help senior executives dig deep, discover their passions in the field they are pursuing and update the latest changes in the global business landscape through other friends.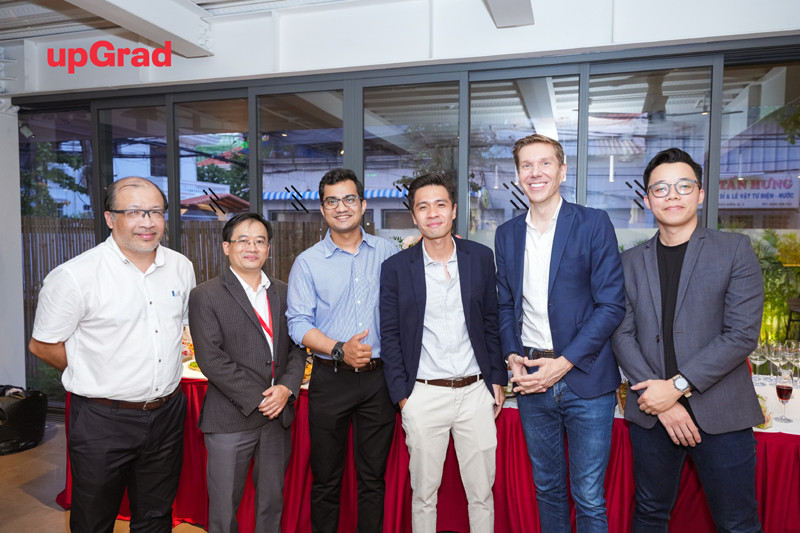 With the help of technology like the upGrad platform, these relationships can be the company's customers in the future. Help operators expand into the ocean thanks to the platform upGrad owns: teaching more than 2 million students from over 50 countries, 300 partner universities, more than 1,000 companies worldwide.
Founded in 2015, upGrad is one of the 6 largest online learning platforms that integrate programs for executives to diploma, master and doctoral programs.
Currently, upGrad has more than 2 million students studying in over 50 countries and has offices in India, UK, USA, Middle East, Singapore, Vietnam and many other countries.
Edtech education unit – upGrad offers more than 100 courses in cooperation with the world's leading universities, notably the Doctor of Business Administration (DBA) course offered by the Swiss School of Business and Management – SSBM (Switzerland) and Golden Gate University – GGU (USA). SSBM and GGU are schools with a global reputation, specializing in Business and Administration training, in addition to a network of industry experts, which will give students in-depth knowledge and opportunities. relationship expansion.
upGrad Vietnam:
Website: https://www.upgrad.com/vn
Fanpage: https://www.facebook.com/upGrad.vn/
Pearl league
You are reading the article
The reason why business leaders in the 4.0 era prefer to get a doctorate degree

at
Blogtuan.info
– Source:
vietnamnet.vn
– Read the original article
here