It is not difficult to access the service of reading text messages when this type is continuously advertised publicly on social networking platforms. Many people are curious about the relationships around lovers, husbands, and partners that arise the desire to read messages secretly, in order to control and probe the other's loyalty.
Just typing the keyword "reading messages" users can encounter dozens of large and small groups, many individual accounts accepting this service. Besides reading messages, there are also accompanying services such as hacking zalo accounts, tracking location, recovering deleted messages….
Many groups, large and small, receive text messages, and these groups have a large number of members.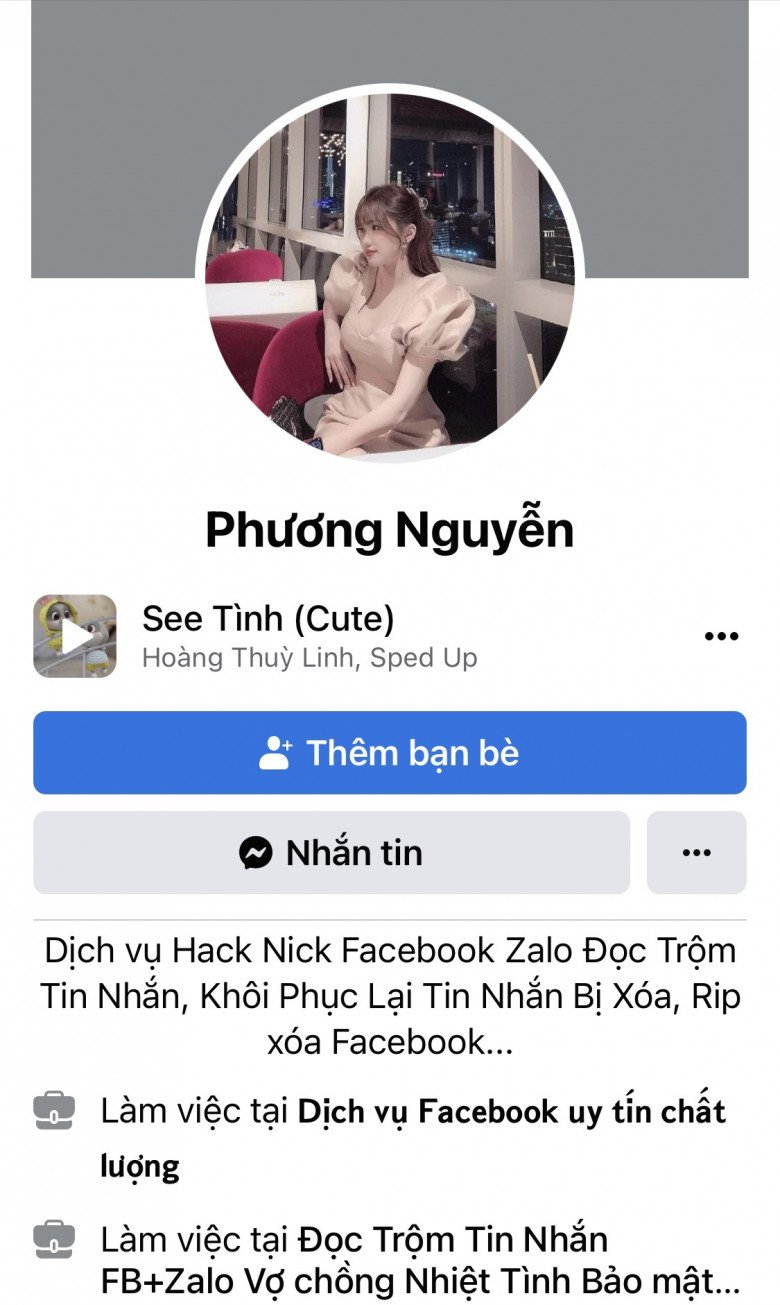 A personal account introduces the service to read messages. This account has more than 90,000 followers.
According to the introduction of a personal account specializing in this service, all access to the opponent's account is confidential, undetected, and leaves no trace. Just provide the phone number and facebook link, zalo name… Then, the service receiver will perform tricks to get the password to access the provided account.
There is no uniform and fixed price in this market, the cheap and the expensive range from a few hundred to millions of dong. Contact Phuong Nguyen facebook account to find out about the service price, PV received a quote of 500,000 VND to see it forever, log in without being detected.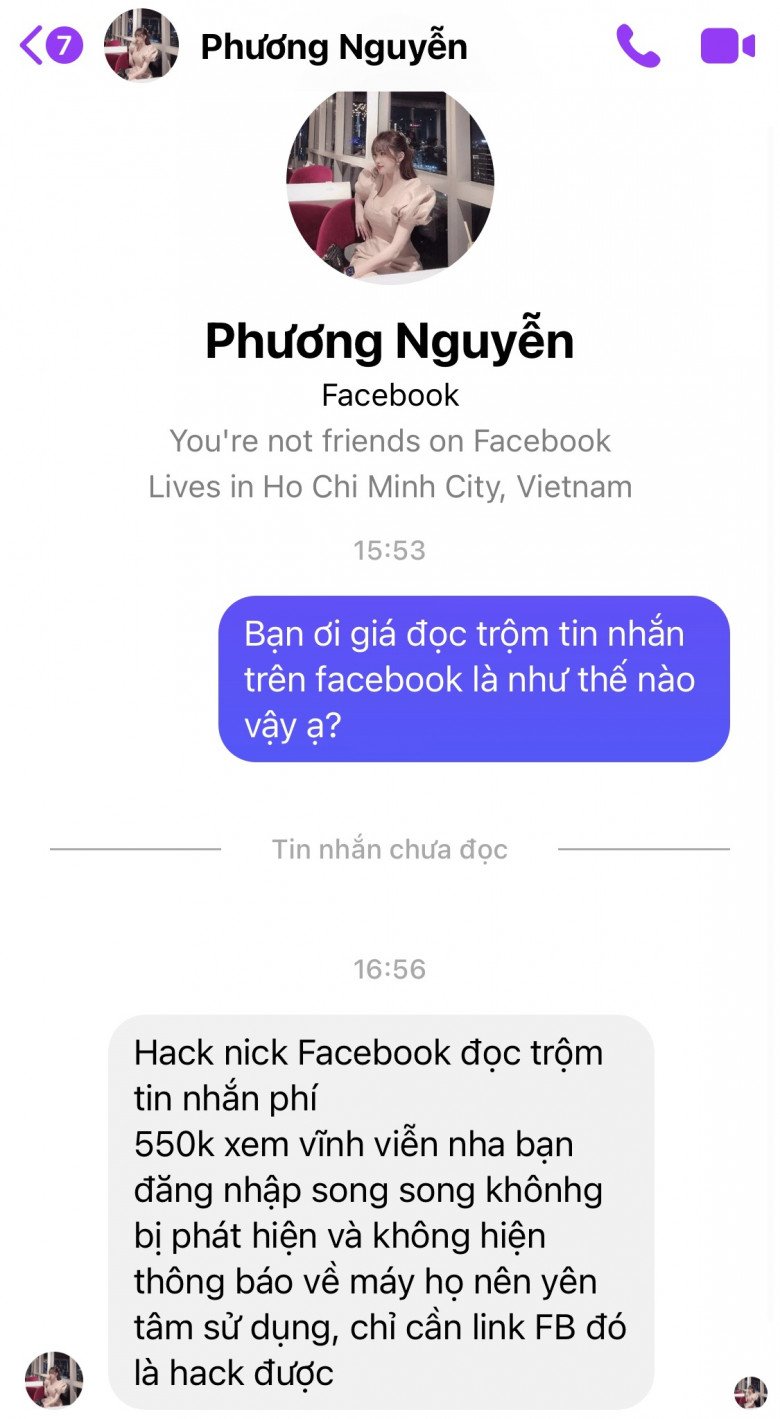 This account has a large following, but there is no clear information, very limited posts and the latest content is updated from the end of 2020. However, when asked about the price of the eavesdropping service. message, this account immediately responds, offers to make friends on zalo for easy exchange of work. After agreeing on the price, this person requested to transfer money in advance to perform the service, asserting that he only "closes the order, receives the customer" when the money is in the account, but there are no other forms of payment later.
When questioning the fear of being scammed, the subject sent many pictures of money transfer receipts, exchanged messages with other customers to build trust. PV wants to meet to work directly for peace of mind, the above facebook account said "too many customers so I can't work directly, if I don't do it, I'll do it".
In fact, this is a form of money transfer scam first and then blocking contact like many other incidents that have been warned on social networks. Taking advantage of the curiosity and desire of many people, the bad actors play all kinds of tricks to appropriate money. In closed groups, many virtual accounts are created and posted to introduce and praise certain objects to create trust for the "fuzzy chickens" who have just joined the group.
Bad objects do not use real names and images. Exchange messages, money transfer receipts are all sophisticatedly disguised. Those who are cheated of money only dare to "swallow sweet soap", do not dare to post warnings, "unmask" for fear of relatives and friends knowing their behavior.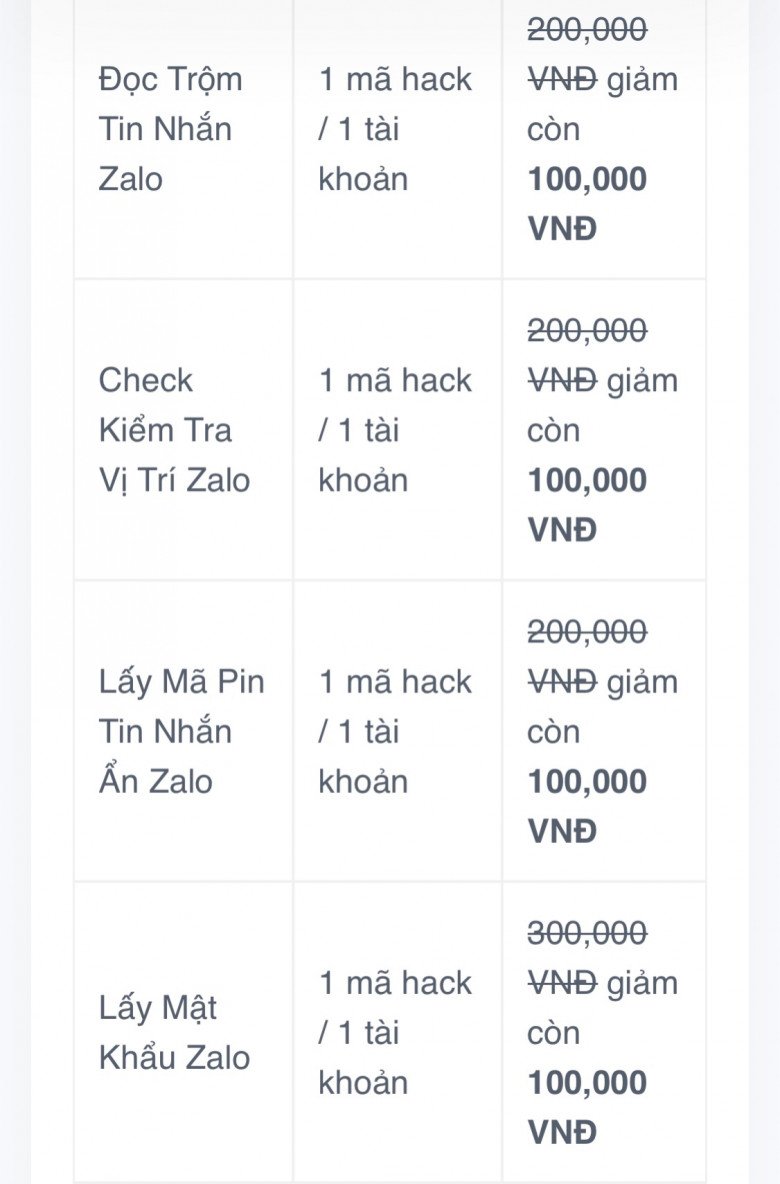 Public price list on a website, the price is quite "soft" compared to the common ground.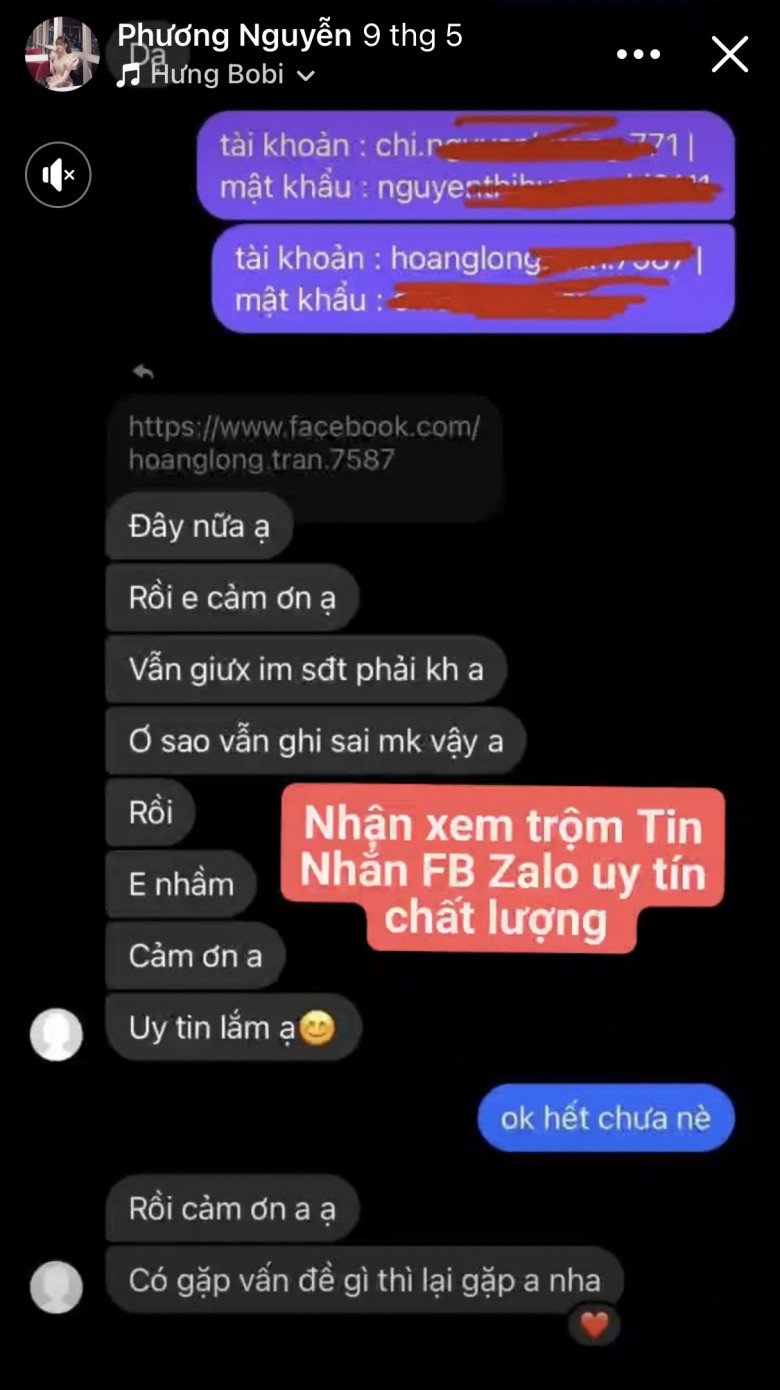 Most of the customer feedback is fake, not real.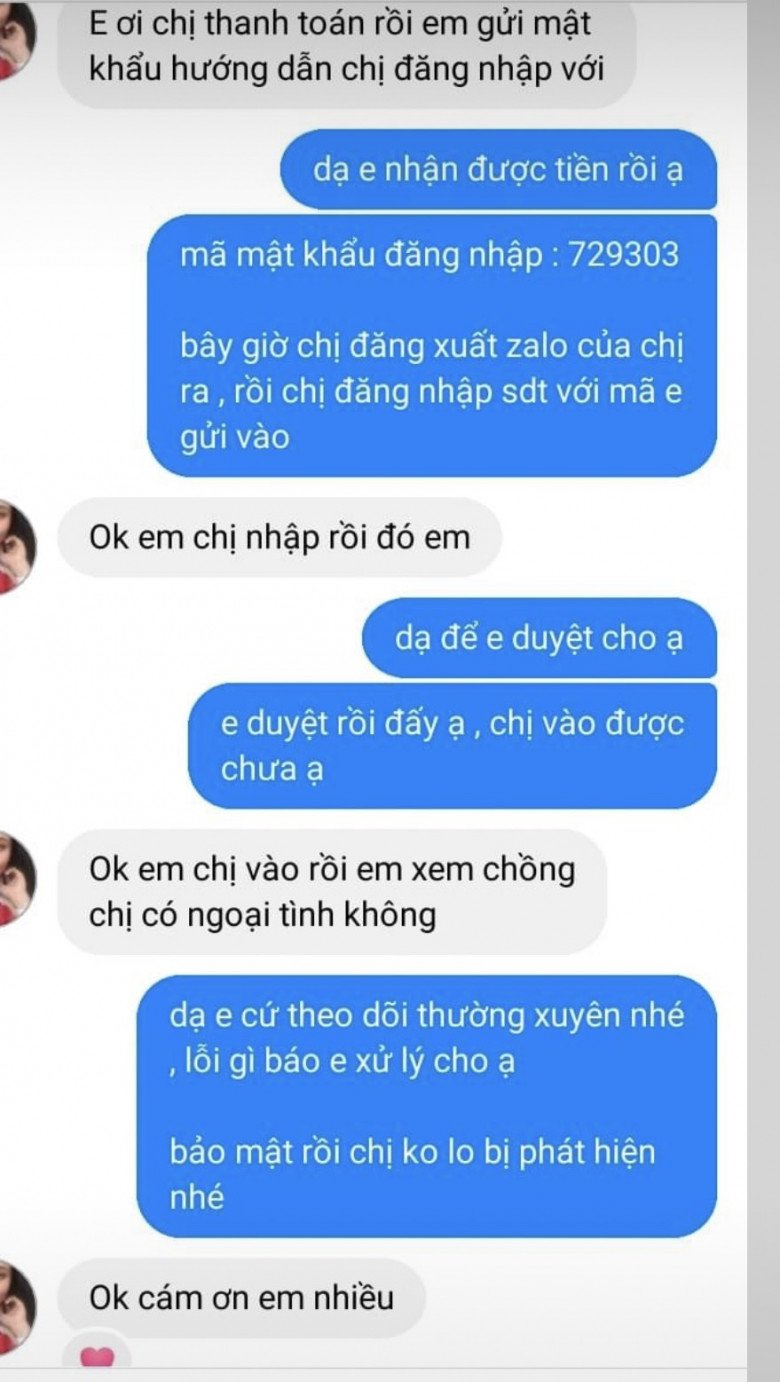 In the past few years, the social network account security feature has been upgraded, facebook has 2-layer security, zalo detects that strange accounts intentionally log in to personal accounts and limit the number of devices. access to ensure user privacy. Currently, users' vigilance and caution when using social networks are increasingly enhanced, it is difficult to use simple tricks to illegally infiltrate other people's accounts.
It seems that this is just an act to satisfy personal needs, but in fact, it is a violation to read messages and eavesdrop on phones in the form of appropriating social network accounts, letters, and phones. law. Article 21 of the 2013 Constitution provides: Everyone has the right to keep their correspondence, telephone calls, telegrams and other forms of private communication confidential. No one shall illegally open, control or seize another person's correspondence, telephone, telegram and other forms of private information exchange..
Article 12 of the 2009 Telecommunications Law also provides for prohibited acts in telecommunications activities, including:Stealing, eavesdropping, peeking at information on telecommunications networks; theft, illegal use of telecommunications resources, passwords, cryptographic keys and private information of other organizations and individuals".
You are reading the article
The truth is that the service to read and steal messages is widely advertised on social networks

at
Blogtuan.info
– Source:
Eva.vn
– Read the original article
here