Thế Giới
Ukraine War: The Last Soldiers at the Azovstal Steel Plant Surrender
Russia claims soldiers in Azovstal steel plant surrendered, winning a months-long confrontation in the Ukrainian port city of Mariupol.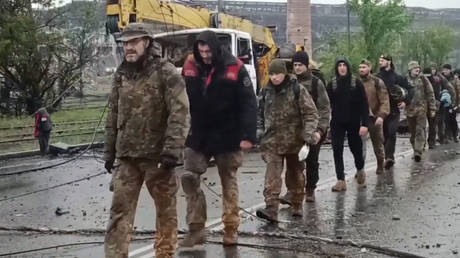 Soldiers guarding the Azovstal steel factory of the port city Ukraine surrendered, Russian officials said.
For months, Ukrainian soldiers entrenched themselves in the massive besieged complex, preventing Russia from establishing full control over the city of Mariupol.
The evacuation on May 20 marked the end of the most notable siege in the Russian-Ukrainian war. The steel plant in Mariupol has been under complete siege since April 21.
According to the Russian Defense Ministry, 531 Ukrainian soldiers have finally left the Azovstal steel plant.
"The underground facilities of the factory, where the gunmen hide, are under the complete control of the Russian armed forces," the ministry said in a statement.
About the Azovstal factory in Mariupol, Russian military spokesman Major General Igor Konashenkov said that a total of 2,439 Azov battalion soldiers and Ukrainian soldiers have laid down their weapons since May 16.
Russian Defense Minister Sergey Shoigu informed Russian President Vladimir Putin on May 20 of the completion of the operation. Mr. Konashenkov also said that Commander Azov was transported in an armored vehicle for safety.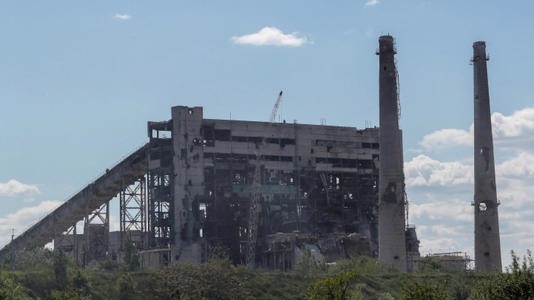 However, in a video released on social media earlier on the same day on May 20, Azov battalion commander Svyatoslav "Kalyna" Palamar denied leaving the factory. He said he was conducting a "certain activity" that he could not disclose details.
Ukrainian President Volodymyr Zelensky confirmed that the soldiers guarding the steel factory had finally been discharged. "Today, the boys received a clear signal from the army only that they can go out and save their lives," he told a Ukrainian TV channel on May 20.
For weeks, the Azovstal steel plant was completely surrounded by Russian forces.
Ukrainian troops in Azovstal include marines, national guards (including the Azov battalion), border guards, police and territorial defense units. Azov Battalionwas established as a volunteer militia in 2014 but is now a national guard unit.
Ukrainian soldiers lived for weeks in bunkers and underground tunnels. The Azovstal Steel Plant is a labyrinth of tunnels designed to survive a nuclear war.
The Ukrainian commander at the Azovstal steel plant said that all wounded soldiers had been taken away by Russian buses and ambulances.
Russia did not disclose where Ukrainian soldiers who left the steel plant on May 20 will be evacuated, but previous buses have gone to territories controlled by Russia.
Ukrainian officials hope soldiers at steel plant Azovstal could be released as part of a prisoner exchange but that has not been confirmed by Russia.
You are reading the article
Ukraine War: The Last Soldiers at the Azovstal Steel Plant Surrender
at Blogtuan.info – Source: laodong.vn – Read the original article here