U23 Vietnam will meet U23 Thailand in the SEA Games men's soccer final at 19:00 pm on May 22 and will be broadcast live on VTVcab's ON Football channel, ON app, ON Sports TV. Before that, the audience could also watch the bronze medal match between U23 Indonesia vs U23 Malaysia. This will be an opportunity for Park Hang-seo's teachers and students to reclaim their debt in the 22nd SEA Games final, which took place 19 years ago, also at My Dinh Stadium. On this special occasion, VTVcab offers great deals nationwide: Free HD receiver and internet equipment and many other valuable gifts.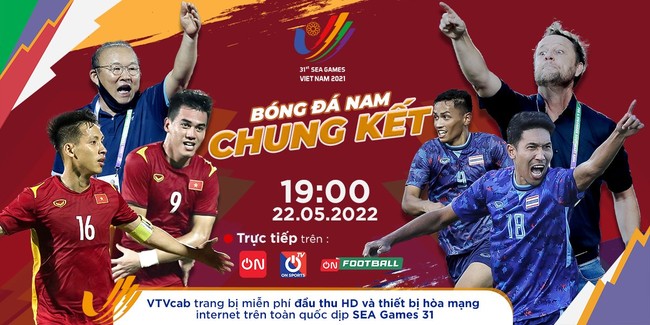 19 years have passed since that confrontation! Vietnamese football has made great strides. But admittedly, although Coach Park Hang-seo once owned the best generation of players, he still has not won against Thailand in an official match.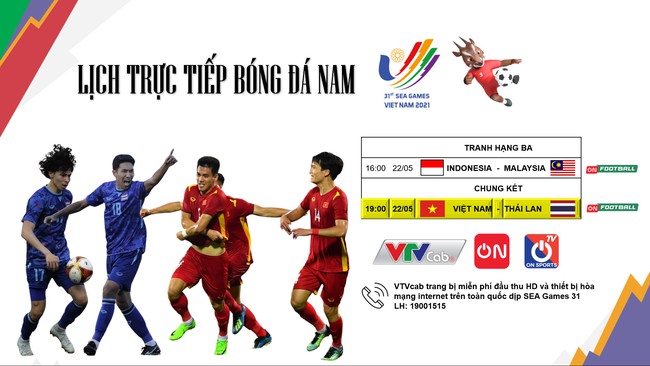 But football is not a game where logic can determine the outcome of the match. And the final is a match in which not only the coaching staff, but also the players themselves are ready to burn out for the colors of the flag. Because, the desire to beat Thailand is inherited through many generations of players! Because, behind U23 Vietnam are millions of fans ready to help. And because, the men's football gold medal, will bring the 31st SEA Games to a complete end with Vietnam Sports. All of that, together with the efforts of the insiders, create a belief: The belief that, The desire to beat Thailand in the SEA Games final will come true, after 27 years since the first time the two teams competed for the gold medal in Chiangmai!