Giải trí
Thời trang
A Chinese flight attendant was kicked out by the airline for taking lingerie while working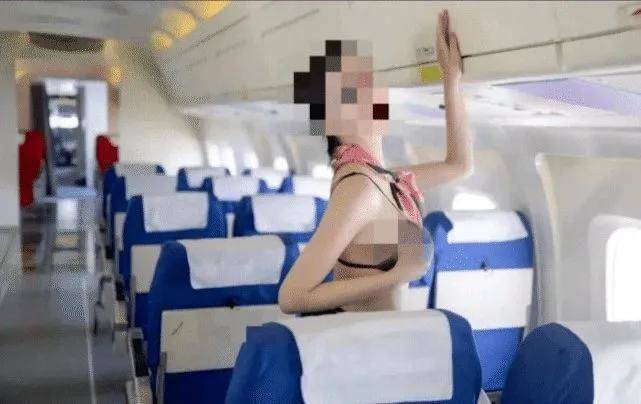 The case of flight attendants taking photos of underwear on a plane is controversial.
Recently, a number of Chinese news sites such as Sohu, Sina, 163.com, … have published articles about the flight attendant who was fired for taking sexy pictures on the plane. This incident happened in 2019 but is making a ruckus again because of the litigation element.
The Sohu page has provided some new information around the above incident. Ms. Gou took a photo of her underwear while the plane was delayed and then sent it to her friends. This image quickly spread, making the airline's leadership know.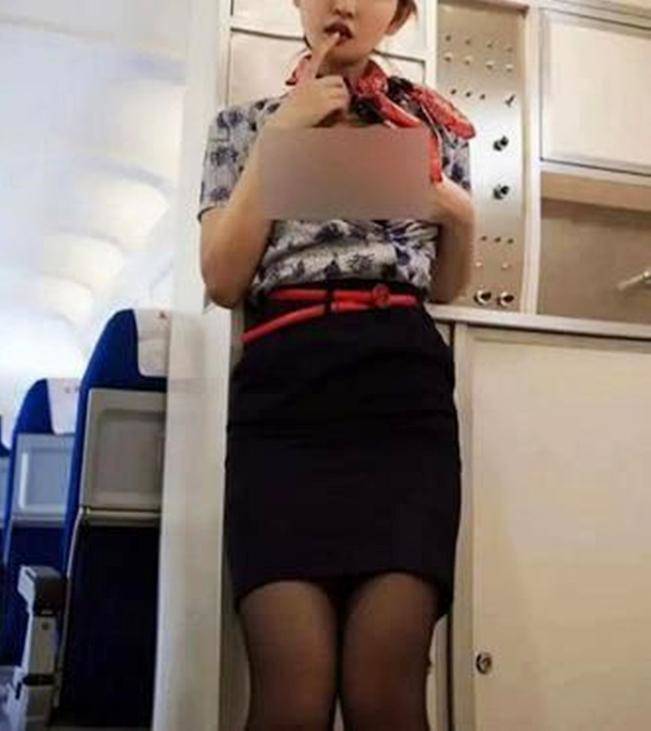 The flight attendant was later fired.
After that, they fired her on the grounds of using working time for personal matters, violating the company's regulations on public opinion management, and posting indecent images on the internet in violation of fine customs.
The informant said that Ms. Gou felt frustrated by this. Because she has worked here for 15 years and has never broken the rules. In addition, she also denied rumors of lingerie business because the income from her job as a flight attendant is completely enough to live without needing to sell.
There are mixed opinions surrounding this case.
When this case was brought to court, the court ruled that the airline's statement was not consistent with the principle of dismissal and must compensate Ms. Guo for all wages. The company then filed an appeal and things were going in the opposite direction, prompting Ms. Gou to post the above story on social media.
There are supporters and there are opponents. Someone said, Ms. Gou only sent photos to her circle of friends, not intentionally making them public. Others said maintaining an image through clothing is especially important for some professions.
Clothing shows professionalism and working style. Moreover, the flight attendant is the representative of the airline, so it is difficult for her to wear underwear to take pictures on the plane.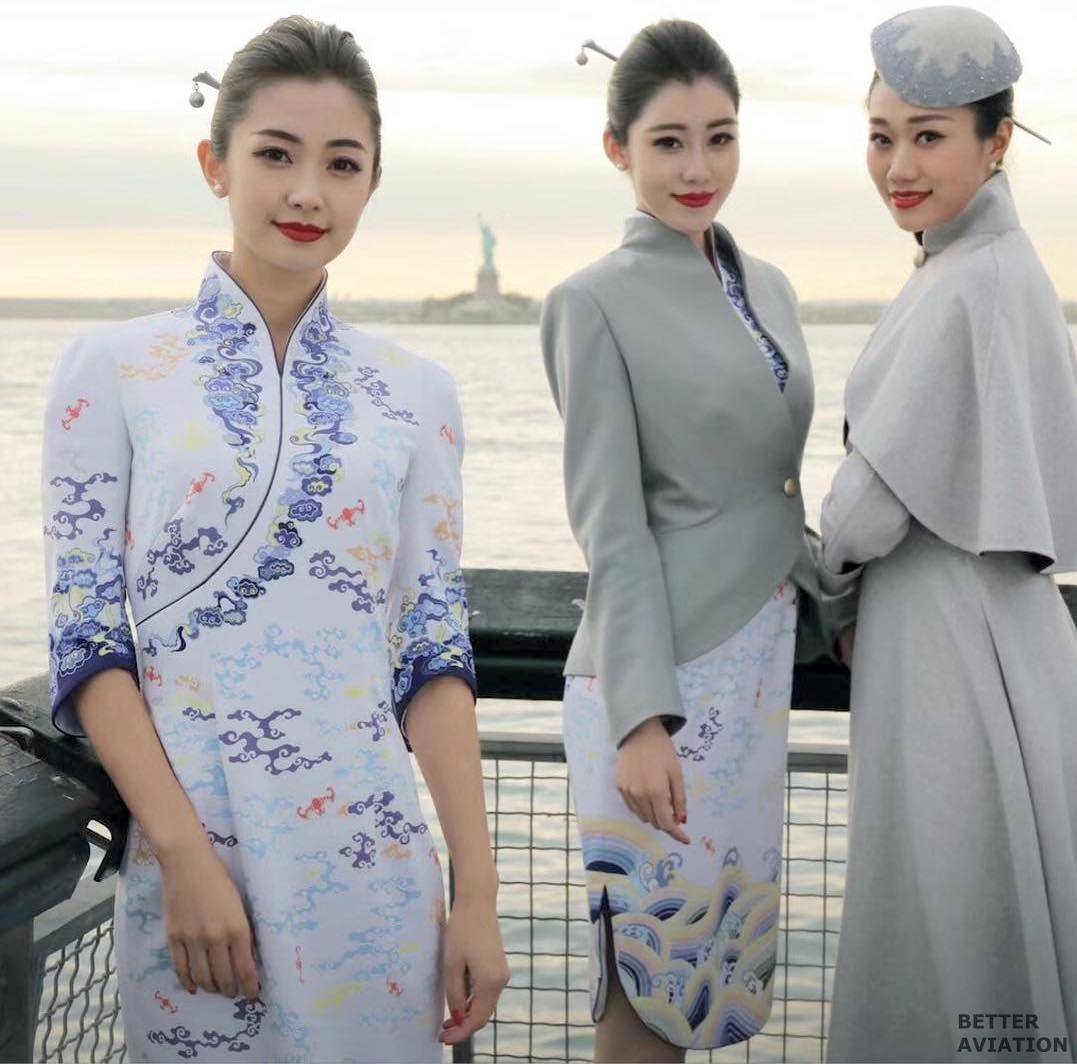 The flight attendant's outfit is not only beautiful, but also neat.
Besides, some cases such as teachers and nurses are also controversial because they are too sexy. For example, the case of the intern teacher Aries. People call her "the sexiest English teacher in Taiwan". Her short teaching was met with opposition because it was inappropriate for the situation and easily caused problems. After her picture was posted, someone said she was suspended from school.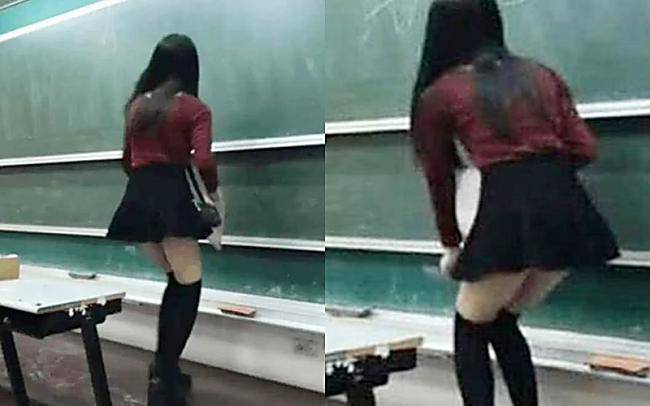 The intern teacher was criticized for dressing in the wrong circumstances.
Or like the story of a Thai nurse named Parichat Chatsri. She had to quit her job and publicly apologize on social media for wearing sexy clothes to work. She wears a tight-fitting uniform and posts it on a group of people who like to be a nurse. Public pressure forced her to apply for leave and apologize to protect the reputation of the hospital and the nursing profession.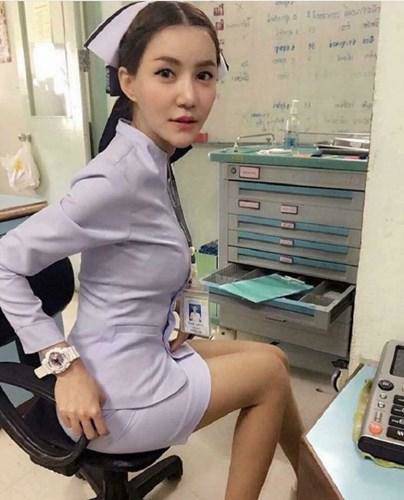 The female nurse wearing a flattering uniform was also opposed by netizens.
You are reading the article
A Chinese flight attendant was kicked out by the airline for taking lingerie while working

at
Blogtuan.info
– Source:
Eva.vn
– Read the original article
here