Giải trí
Best friend "martial arts star 4000 billion" almost lost everything because his wife cheated on him, now what?
The actor has a close relationship with Donnie Yen for many years.
Vuong Bao Cuong is a rare male star famous in China despite his bad appearance. After being betrayed by his wife, the actor had a successful career and kept his private life secret.
The "comedy king" almost lost everything because his wife "cuckolded"
Vuong Bao Cuong comes from a poor family with a miserable childhood and his appearance is different from the handsome stars of the Chinese-language entertainment industry. From a young age, he had the qualities of an artist, determined to study at Shaolin Temple because he wanted to be like Ly Lien Kiet. Before acting, Bao Cuong worked as a construction worker. However, he is an actor who is extremely enthusiastic about his profession, always striving to pursue his dream.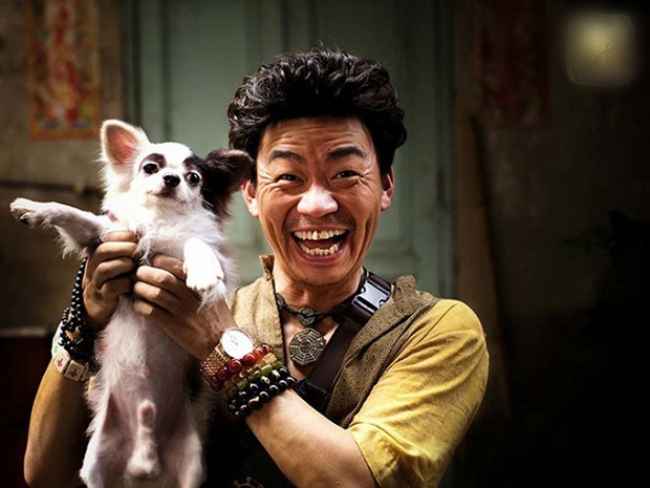 Vuong Bao Cuong's appearance is not as outstanding as that of Chinese male stars.
In 2019, he participated in the work "New King of Comedy" by Chau Tinh Tri. Vuong Bao Cuong is considered as the "new king of comedy" of the Chinese entertainment world next to Tu Tranh, Hoang Bot, and Tham Dang. With his gentle, humorous acting style and characteristic voice of a provincial people, comedian Vuong is always loved by the audience.
In stark contrast to his successful career, Vuong Bao Cuong has an unsatisfactory married life. Married since 2009, the actor affirms that he always loves, cares and is loyal to his wife Ma Dung.
The actor had a happy married life with his wife and 2 children.
However, in 2016, the event that Vuong Bao Cuong was "cuckolded" by his wife caused a stir in the Chinese online community. Accordingly, the actor's wife had an affair and plotted to appropriate property. Notably, the mistress with which Ma Dung had an illicit relationship was General Triet – the manager of Vuong Bao Cuong.
The court hearing the divorce case Vuong Bao Cuong has custody of his son Vuong Tu Hao. His ex-wife is entitled to take care of Wang Zishan's daughter. Meanwhile, Tong Triet – Vuong Bao Cuong's former manager was sentenced to 6 years in prison by the Chaoyang District Court (Beijing) for appropriating the actor's property.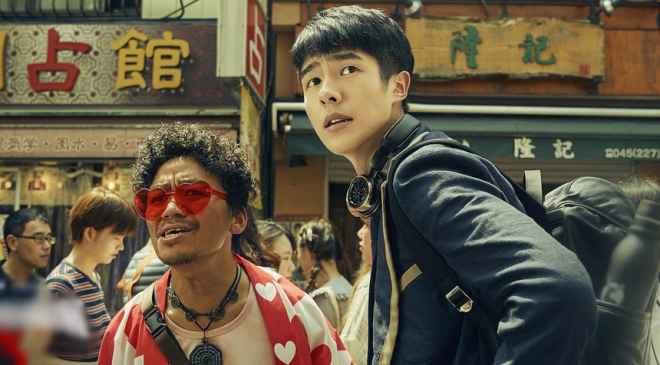 The actor's movie "Chinatown Detective 3" has a "huge" revenue.
Currently, Vuong Bao Cuong is having a smooth career after divorcing his wife. He spends a lot of time on set with passionate film projects. In early 2021, "Detective Chinatown 3" starring him broke the box office record with revenue of 3 billion yuan (more than 1 trillion dong) after only 4 days of release. In addition to being an actor, the actor surnamed Vuong is also a talented director.
Regarding his private life, Vuong Bao Cuong kept his privacy more secret after his marriage broke down. He is in a relationship with his girlfriend – businessman Phung Thanh. The two are rumored to be getting married soon, but the actor refuses to respond.
Close friendship with martial arts star Donnie Yen
Video: The life-and-death fight scene of Xiahou Vu (Donnie Yen) and Phong Vu Tu (Vuong Bao Cuong) in the movie "Slaughter.
Donnie Yen and Vuong Bao Cuong are good co-stars in the movie and close friends in real life. Two martial arts stars co-star in three projects including: "Slaughter", "Iceman 1 and 2". Since then, the two have become soulmates.
Recently, the actor went to the set of "In the octagonal cage" to visit Vuong Bao Cuong. Two artists took commemorative photos, male comedian Vuong also asked Donnie Yen to contribute ideas for martial arts scenes.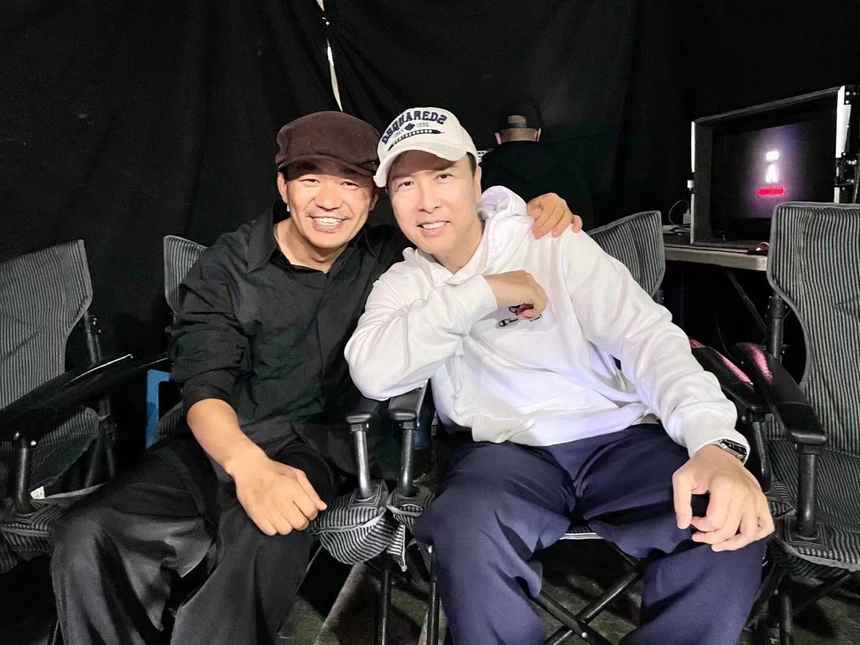 Donnie Yen came to the studio to support Vuong Bao Cuong's juniors.
Before that, Donnie Yen advertised the movie "Detective of Chinatown 3" to help Vuong Bao Cuong. On the contrary, every time the martial arts star launches the project "Ip Man", comedian Vuong never forgets to support his senior. According to Sina, the friendship relationship between Donnie Yen and Vuong Bao Cuong is rare in Chinese showbiz. Because in the past, the talent of the Chan family was commented on as a petty selfish person who did not like his colleagues to shine brighter than him. The actor was also accused of being rude to Ngo Kinh, Trieu Van Trac, and two other talented martial arts stars.
Donnie Yen is one of the cult martial arts stars of the Chinese entertainment industry. The actor is the highest paid actor in China with about 35 million yuan/film (more than 121 billion dong) for each movie. According to statistics in 2017, the actor surnamed Chan is in the top 10 richest stars in China with a fortune of about 160 million USD (nearly 4000 billion VND).
Donnie Yen congratulates comedian Wang on realizing his dream of becoming a director.
Currently, Vuong Bao Cuong is participating in the movie project "In the octagonal cage" which he himself directed, wrote the script and played the main role. The actor plays the character Huong Dang Huy, who always helps orphans change their fate.
You are reading the article
Best friend "martial arts star 4000 billion" almost lost everything because his wife cheated on him, now what?

at
Blogtuan.info
– Source:
24h.com.vn
– Read the original article
here