1. Layout
Layout is an important part of the design or remodeling process. If you decide to change the layout from your existing structure, this will likely be one of the most expensive parts of the entire remodeling process. On the other hand, this is one of the aspects that is least likely to be altered if you don't like the end result. Therefore, this step of the process must be taken seriously. To do so, the first step is to think about how well the existing bathroom functions.
Try to see if you can easily perform daily routines easily, are you constantly getting stuck when moving, living in the bathroom?
You may find it difficult to come up with a layout that can accommodate many requirements at once, or you may not have enough storage space to fit the needs of the whole family. Whatever your problem, be sure to take measurements for the current space correctly. Then take these notes and measurements to a qualified and reputable contractor who can guide you through your selections to address current space issues and help you come up with a layout. really fit the needs.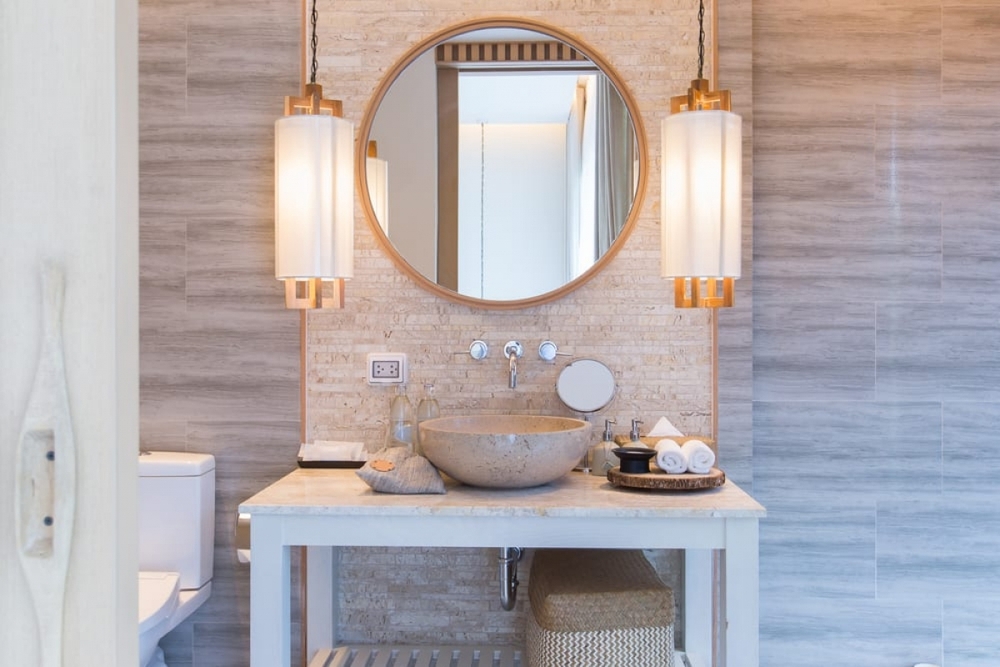 2. Light
Lighting is often one of the most overlooked components of the remodeling process, however – especially when you are remodeling a bathroom – it is also one of the most important. Just think about how difficult it is to complete everyday grooming tasks like shaving or applying makeup without a proper light source. To achieve that, you need to ensure lighting, and this is also a top priority when working on this project.
There are three main types of lighting that you can use and are ideal for your bathroom.
Ambient: Also known as general lighting, ambient light fills the majority of the bathroom and allows you to move around safely. It usually comes from ceiling lights, recessed lighting or wall fixtures. In particular, the bathroom needs to ensure natural light and ventilation to help the bathroom be ventilated, limit moisture, and ensure the health of the homeowner.
Accent lighting: Accent lighting is used to highlight a specific focal point, such as a shower or mirror. Geometric, sconce, or recessed lights are common, and dimmability is often used on these devices to provide lighting that matches the mood.
– Function lights: As its name suggests, task lights are used to assist you in completing a particular activity. This can be anything from an illuminated mirror to a chandelier over the bathtub.
3. Materials
While choosing the materials to use is an important consideration for any remodeling project, the materials you choose for a bathroom remodel are even more important because they make up the bulk of the potential. about the function and aesthetics of the room. When you're planning a remodel, you'll typically want to choose materials for the following areas:
– Floor
– Table
– Cabinet
– Bathroom utensils
– Backsplashes
– Waterproofing
– Lighting
– Special Features
For each of these areas, reach out and talk to an expert about your options. In addition to aesthetics, a personal assessment of price, safety, and maintenance are all essential. Do your best to make a decision for each process before starting the remodeling process. At the same time, you have to be thoughtful to avoid the risk of making an inadvertent decision that goes over your budget.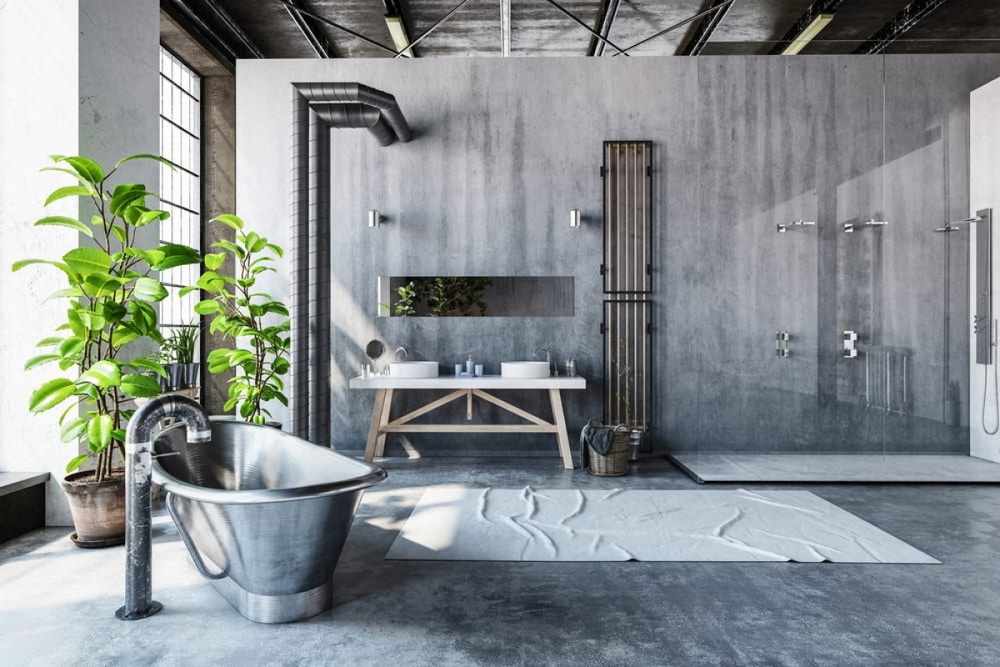 4. Aesthetics
Although the bathroom has a variety of functions, that does not mean that it has no aesthetic value. Use the materials you've chosen as the "backbone" of your design, and then make a choice of aesthetic elements to complete it like paint colors or any accessories that help complement the look. bathroom backdrop.
Don't hesitate to use sites like Freshome as a source of design inspiration. However, you can also take things to the next level using interior design services like Modsy.
You are reading the article
Factors that make a difference when designing a bathroom

at
Blogtuan.info
– Source:
Soha.vn
– Read the original article
here