Ciné
Life Style
Hot interview with Ly Nha Ky at Cannes Film Festival: 50 billion is the money for clothes
Mentioned Ly Nha Kythere are 3 things people must immediately think of her:
+ The first is a "strong" diamond player, she owns expensive jewelry sets worth billions of dong. She once said half-jokingly, half-truth that: WOODNow that you don't have it, if your husband isn't, you only have to sell diamonds. Every sad night, just take out the diamond to count to forget all those lonely sad nights.
+ Secondly, she owns a lot of real estate of great value, Ly Nha Ky's current wealth is thanks to a lot of "vision" of doing business in this field from a very early age.
+ Finally, the image of Ly Nha Ky at each Cannes Film Festival. In Vietnam, there are many people who have appeared at this film festival, but leaving the strongest impression – the most thorough, that person is Ly Nha Ky.
When it first appeared, there were many doubts and questions from netizens, "What role does Ly Nha Ky play in Cannes?"… But thanks to the hard work investing in the image, the doubts Doubts also disappear after each Cannes Film Festival, even in the year Ly Nha Ky is absent, people still feel "missed" again. Currently, Ly Nha Ky is on the 3rd day of Cannes Film Festival, we had a brief interview with a businesswoman to see what "trick" Ly Nha Ky brings in this appearance. .
Hot interview with Ly Nha Ky at Cannes Film Festival: 50 billion is the money for clothes – food, travel, not including diamonds!
Hello Ly Nha Ky, how did Ly Nha Ky prepare for her appearance this time at Cannes Film Festival 2022? Heard the number of fog is 50 billion?!
50 billion here is only related to walking, accommodation, clothing and crew… but if it's the whole, I don't know how much it will amount to because there are also metal jewelry sets. diamond again. Actually, Cannes is a game of the top stars of the country, and is the largest film festival on the planet, it's okay to prepare a little "carefully".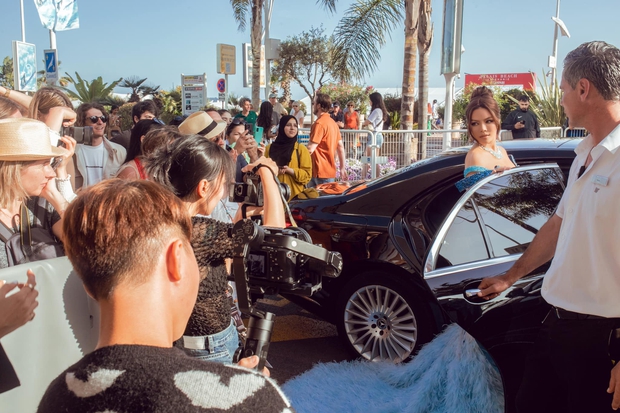 The age-old question: You don't have any nominations, why do you come to Cannes?
Audiences often ask the question "why is there no movie?" No, at the Cannes Film Festival, there are 100 films that can be contested, so the organizers must invite artists and professionals to come and see! This is normal, but it doesn't have to be someone with a mission to come, it's not. Every fun must have guests, so does the film festival.
She said that made me even more curious, whether the Cannes guest list is "Once you come, you will be invited forever" or their game is fairer: Who is hot to come?
Each film festival, the organizers will change the guests, based on the criteria that the star in their country must be an A-star, have a foothold, have influence and dedicate themselves to the arts. I still come to the old role, that is the role of sponsor, one of the sponsors of Cinéfondation.
But I've heard arguments like: Anyone can go to Cannes, as long as they have money?
There are 3 types of people who can walk on the red carpet of the Cannes Film Festival:
– The first is the official guests, those people will be shuttled to the red carpet, their names will be on the list published on the website, your seat will definitely be named and will sit in the area. guests are world stars sitting together.
– The rest are spectators, or come as guests of brands with sponsorship or participation, they all have tickets but all those tickets are counted as spectators.
– Finally, people with expertise such as photography, magazines, NSX.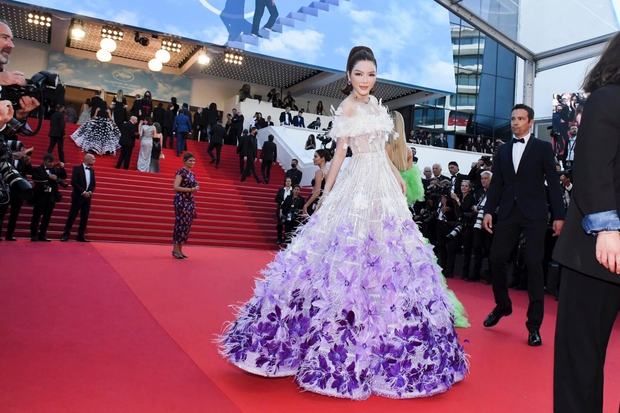 Thank you for your "quick and quick" sharing, wish Ly Nha Ky a "tight cut" Cannes!
https://kenh14.vn/phong-van-nong-ly-nha-ky-o-lhp-cannes-50-ty-moi-la-tien-quan-ao-an-uong-di-lai-cua- team-chua-tinh-kim-cuong-2022052119574215.chn
You are reading the article
Hot interview with Ly Nha Ky at Cannes Film Festival: 50 billion is the money for clothes

at
Blogtuan.info
– Source:
Kenh14.Vn
– Read the original article
here