Cư dân mạng
World
People who take 8 months of maternity leave still win gold; who is "unmatched" 2 times in a row, breaking his own record!
The 31st Southeast Asian Games – SEA Games 31 has gone 2/3 of the way, the competitions are also gradually coming to an end, but the impressions left by the athletes make Vietnamese people and international friends can't forget. In particular, the contents of the competition with the participation of female athletes received great attention from the audience. In addition to their talent and beautiful appearance, they also have the strength to bring glory to their country as well as create a record for themselves.
Especially in sports that require strength, seemingly small "pink balls" do great miracles.
Taking maternity leave for 8 months still won SEA Games gold
On the afternoon of May 18, at the My Dinh Indoor Athletics Competition Palace, the final of the women's sword slashing team content was held with the participation of the Vietnam Fencing Team. After intense rounds with score chases, Bui Thi Thu Ha, Do Thi Tam, Pham Thi Thu Hoai, Phung Thi Khanh Linh won against the Singaporean swordsmen with a score of 45-39, thereby bringing the score of 45-39. 1 more gold medal for Vietnam Fencing Team.
Thus, the Vietnamese fencing team closed the 31st SEA Games with 5 gold medals, 1 silver medal and 5 bronze medals.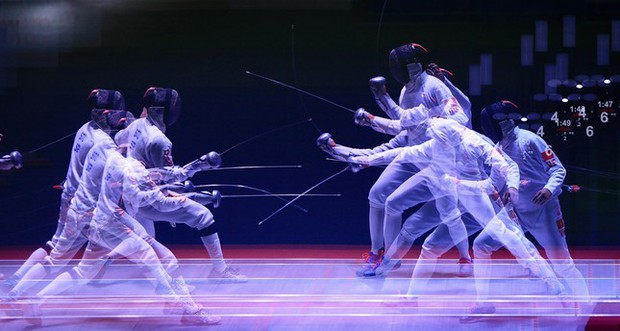 Bui Thi Thu Ha, Do Thi Tam, Pham Thi Thu Hoai, Phung Thi Khanh Linh in the final match of the women's sword slash team content on the last day of Fencing.
Among the female athletes who brought home the 5th gold medal for Vietnam Fencing on the last day of competition, it is impossible to mention female athlete Bui Thi Thu Ha – the female athlete won an individual gold medal on May 15.
At the women's individual sword slash final on the afternoon of May 15, Bui Thi Thu Ha had a clash with female swordsman Ong Shu Hui Jessica from Singapore.
After intense rounds and continuously leading, Thu Ha came back and won with the final score of 15-11, thereby winning the 3rd gold medal for the Vietnamese fencing team. This is also the first individual SEA Games gold medal in Thu Ha's career.
The female swordsman collapsed on the floor after the "unthinkable" victory, the first individual gold medal in her career.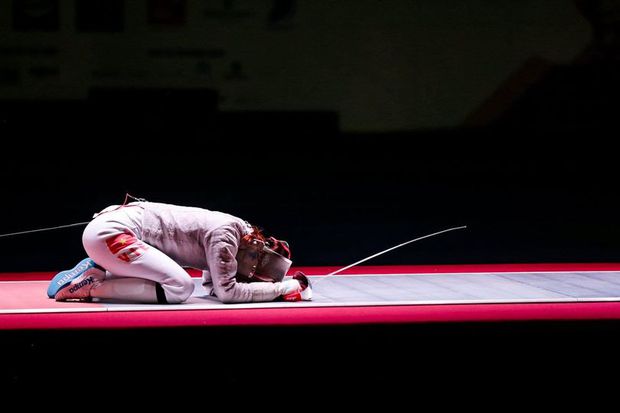 Bui Thi Thu Ha had an unbelievable victory.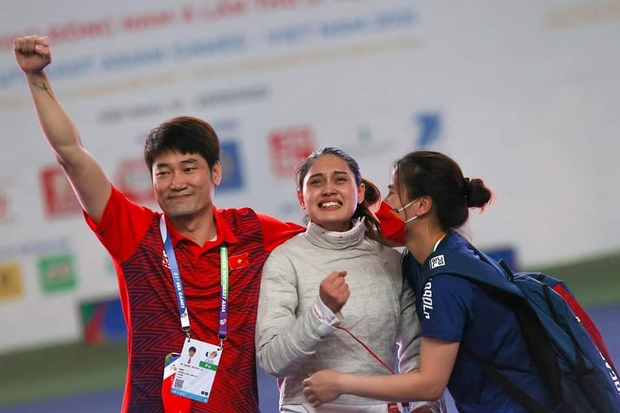 Emotional moment with teammates.
However, few people know that this female swordsman has only returned to practice after 8 months of maternity leave. As a mother, but also carrying the responsibility of an athlete, Bui Thu Ha has constantly tried her best to practice and overcome all difficulties. And all those efforts of the female swordsman were rewarded with 2 gold medals.
After the individual gold medal, Thu Ha couldn't hold back her emotions and said she wanted to dedicate this medal to Vietnamese teachers, teammates and fans.
The "steel roses" on the dance floor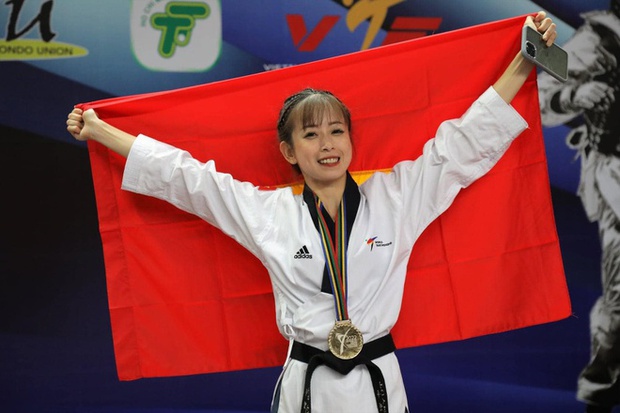 Chau Tuyet Van is one of the outstanding female athletes in martial arts sports when making a significant contribution to Taekwondo's Gold achievement at this year's SEA Games.
On the same day, the Vietnamese sports delegation was waiting for the "golden rain" when there were many content for the final competition. In particular, on the same day of qualifying for the 2 sports that attracted the attention of fans, Taekwondo and Karate.
In addition to Chau Tuyet Van who excellently brought gold for martial arts in general, names like Le Tran Kim Uyen, Trang Cam Lanh… will continue to be "steel balls" expected to bring Gold to Taekwondo. and Karate in the upcoming competition days.
Le Tran Kim Uyen (20 years old), emerged as a phenomenon with beautiful rights performances and beautiful appearance at SEA Games 30. At this SEA Games, she brought Vietnam taekwondo 2 bronze medals in different competitions. content of women's individual standard rights and women's team standard rights.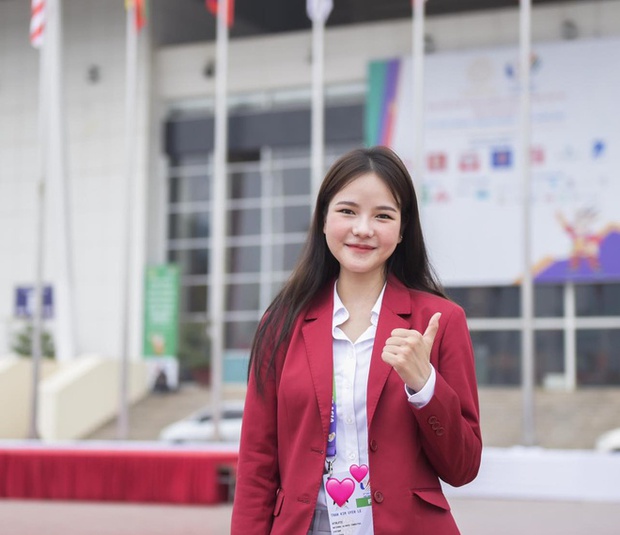 Le Tran Kim Uyen has a beautiful appearance that is not inferior to hot girls
From the age of 9, this martial artist began to fall in love with Taekwondo. With her endless training efforts, the female athlete with a beautiful appearance like a "hot girl" has won many medals and awards at the National Martial Arts Congress, the Asian Youth Championship and the World Championship.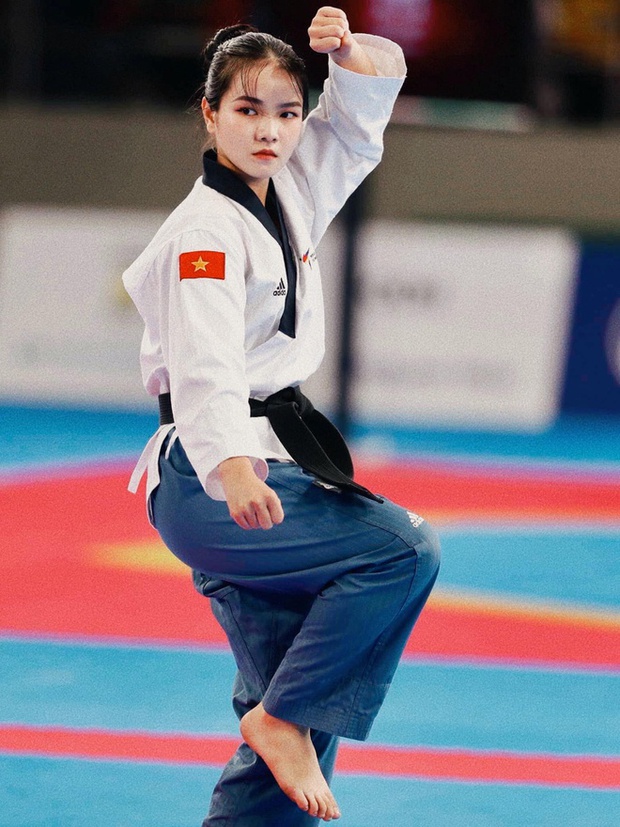 At the age of 18, the female athlete got her first international medal in her career.
Especially at the 31st SEA Games at home, Le Tran Kim Uyen hopes to change the color of the medal at the biggest sports festival in the region. Earlier on the afternoon of May 16, Kim Uyen won silver in the individual rights content, the beautiful female boxer burst into tears when she could not stand on the highest podium. However, Kim Uyen still has other content in front of her and we can still hope.
Another "steel rose" of other martial arts sports that is believed to bring achievements to Vietnamese sports at this congress is Trang Cam Lanh – Karate athlete.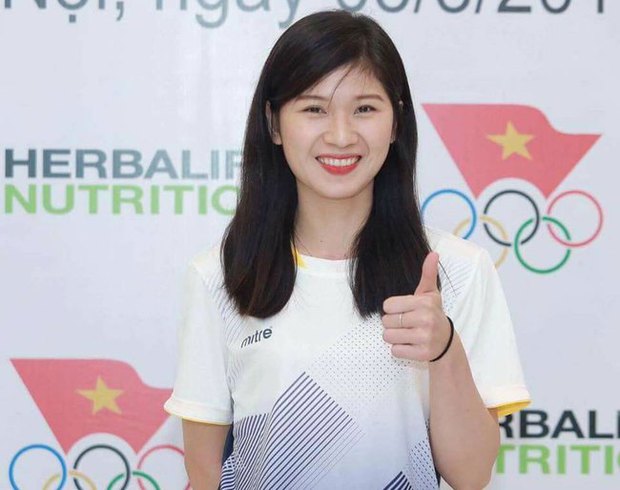 Female athlete Trang Cam Lanh
Not only possessing beautiful beauty, Trang Cam Lanh also makes fans admire by her talent and enthusiasm for martial arts, she always gives her best in each match.
Born in a family with a sports tradition, his father is a famous footballer Tran Van On. Since childhood, Cam Lanh has dreamed of becoming a professional athlete. That's why she always tries her best in learning and practicing skills. Cam Lanh used to have more than 7 years of hard training at youth training centers before leaving a strong impression in major tournaments.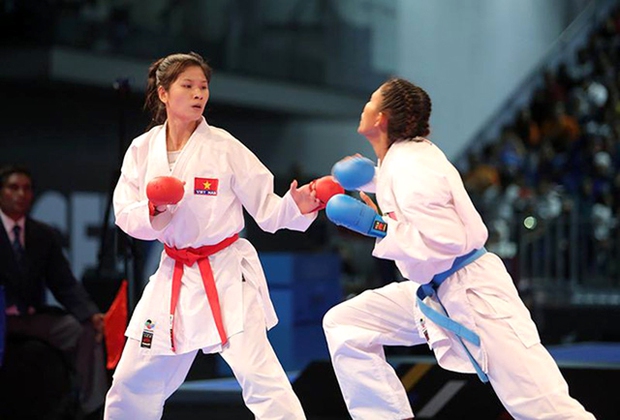 At SEA Games 29, Trang Cam Lanh won a silver medal, but at SEA Games 30, the 26-year-old boxer only won a bronze medal.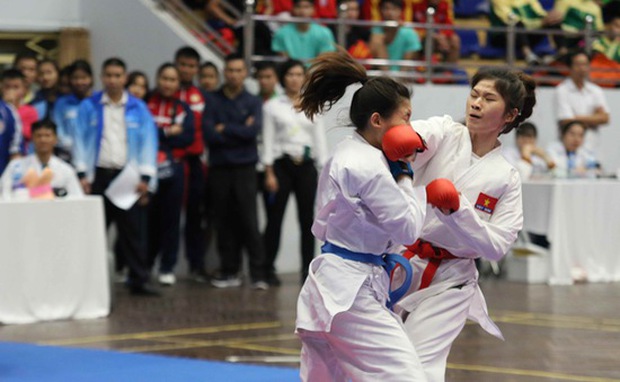 Trang Cam Lanh always gives her best in every match.
In 2017, Cam Lanh won silver in the 55kg weight class at the SEA Games and is expected to change the color of the medal at this year's tournament. Before that, Cam Lanh also attracted attention when winning the historic silver medal at the 2015 World Youth Championship in the fighting content.
On the eve of the 31st SEA Games, Trang Cam Lanh is expected by fans and experts to win the position on the highest podium with the gold medal. Accordingly, this is not only a female player's dream but also a testament to her constant efforts over the past time.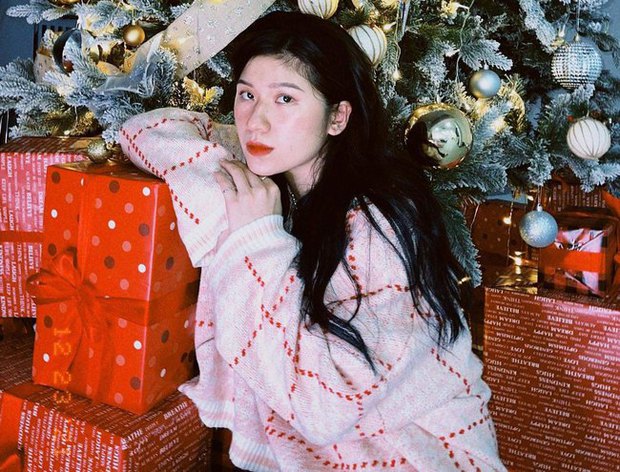 Possessing a beautiful and gentle appearance, but on the ring, Trang Cam Lanh makes opponents struggle with dangerous blows.
Bac Giang girl "unmatched" at SEA Games
In recent competition days, athletics is one of the sports that bring the most gold for Vietnamese sports.
Especially on the competition day of May 15, Vietnamese athletes also won 24 individual and team gold medals. Especially among them is athlete Nguyen Thi Oanh in Athletics who excellently won the 3rd Gold Medal (HCV) for herself, and set a new SEA Games record for Vietnam Athletics.
Although before (May 14), competing in two distances of 1,500 m and 5,000 m had consumed a lot of energy, but entering the 3,000 m obstacle race, the Bac Giang girl quickly get ahead and lead the race alone.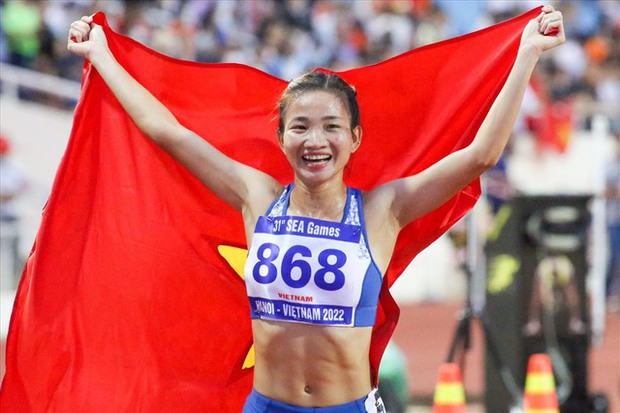 Athletics athlete Nguyen Thi Oanh-who has no rival in SEA Games
The defending champion overcame the obstacles smoothly and finished first with a time of 9 minutes 52 seconds 44, far ahead of the remaining opponents.
This achievement both helped Nguyen Thi Oanh win the gold medal, and also broke her own SEA Games record of 3,000m hurdles in the 30th SEA Games (10 minutes 00 seconds 02).
This is the 3rd gold medal that Nguyen Thi Oanh won after 2 days of competing in 3 events of running 1,500 m, 5,000 m and 3,000 m hurdles.
Thus, Nguyen Thi Oanh successfully defended 3 championships won at the 30th SEA Games and broke her own record of 1 content.
With 3 gold medals in athletics, this 26-year-old athlete is a strong candidate for the title of "Best Athlete" at the 31st SEA Games.
You are reading the article
People who take 8 months of maternity leave still win gold; who is "unmatched" 2 times in a row, breaking his own record!

at
Blogtuan.info
– Source:
Soha.vn
– Read the original article
here