Thế Giới
Russia steps up attacks on Donbass, Ukraine refuses to cease-fire
Ukraine rejects cease-fire or territorial concessions to Moscow when Russia intensifying attacks in the Donbass region, eastern Ukraine.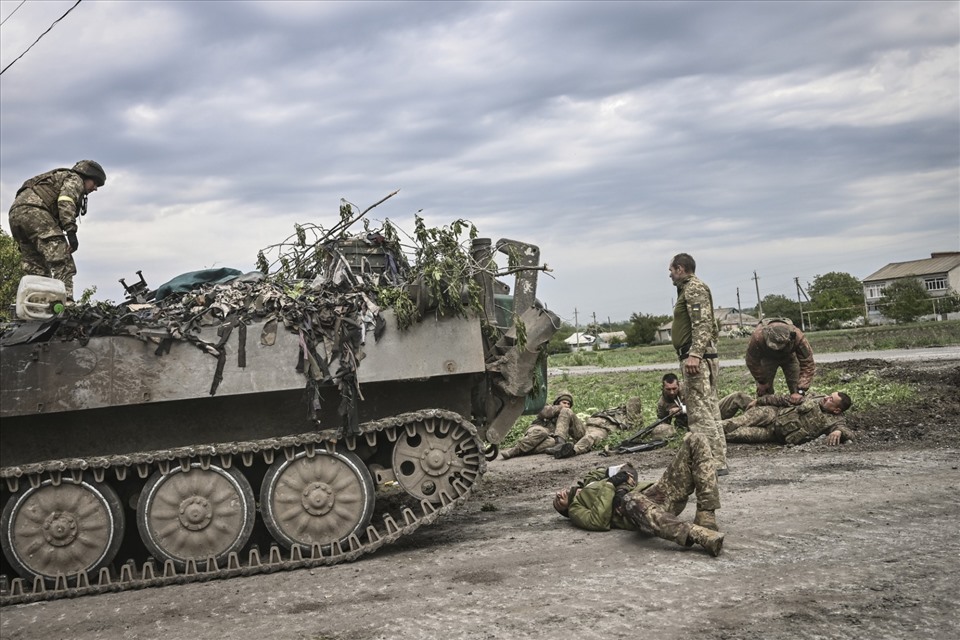 After Azov battalion and Ukrainian forces finally surrendered at the Azovstal steel plant in the strategic port city of Mariupol, Russia launched a major offensive in Lugansk, one of two provinces in the Donbass.
Russian-backed separatists control swathes of territory in Lugansk and Donetsk neighborhood before Russia launched a military operation in Ukraine on February 24, but Moscow wants to capture the last piece of territory held by Ukraine in the Donbass.
"The situation in Donbass is extremely difficult," Ukrainian President Volodymyr Zelensky said in a nightly address on May 21. Zelensky said that the Russian military is trying to attack the cities of Sloviansk and Sievierodonetsk, but Ukrainian forces are blocking their advance.
Earlier, Zelensky told local television that although the fighting would be fierce, the war in Ukraine could only be resolved through diplomacy and could only come to an end at the negotiating table. Even so, Mr. Zelensky pointed out, this will not be easy because neither side wants to give up anything.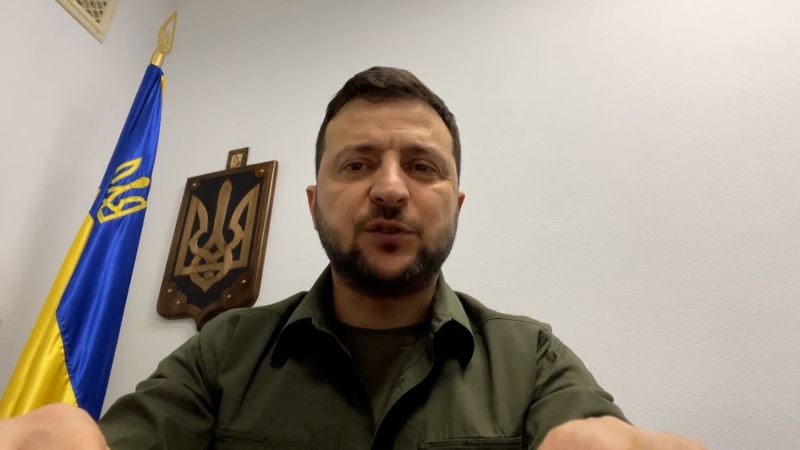 Meanwhile, the Ukrainian President's adviser, Mykhailo Podolyak, denied agreeing to a ceasefire and said Kiev would not accept any agreement with Moscow regarding territorial concessions. He said concessions would backfire for Ukraine because Russia would hit back harder after any fighting.
Mr. Podolyak, Ukraine's chief negotiator, told Reuters in an interview at the heavily guarded presidential office: "The fight won't stop (after making concessions). It will only pause for a while. They will start a new attack, even on a larger scale."
US Defense Secretary Lloyd Austin and Italian Prime Minister Mario Draghi are the latest to call for a ceasefire.
The end of the fighting in Mariupol, the largest city that Russia had captured, is believed to be a significant Russian victory in the battle. Donbass. Full control of Mariupol gives Russia command of the overland route linking the Crimean Peninsula, which Russia annexed in 2014, with the Russian mainland and parts of eastern Ukraine held by pro-Russian separatists.
Ukrainian forces in the separatist-held areas of Lugansk and Donetsk said on Wednesday that they had repelled nine attacks and destroyed five tanks and 10 other armored vehicles in the previous 24 hours.
Ukraine accuses Russian forces of using aircraft, artillery, tanks, rockets, mortars and missiles along the entire front to attack civilian structures and residential areas.
The governor of the Lugansk region, Serhiy Gaidai, said that the Russian military destroyed a bridge on the river Siverskiy Donets connecting Sievierodonetsk and Lysychansk. There was fighting on the outskirts of Sievierodonetsk from morning until night.
Sievierodonetsk and Lysychansk are located on either side of the River Siverskiy Donets in the eastern region due to Ukraine hold that Russia has been trying to advance since mid-April after failing to withdraw from Kiev.
You are reading the article
Russia steps up attacks on Donbass, Ukraine refuses to cease-fire
at Blogtuan.info – Source: laodong.vn – Read the original article here