Cư dân mạng
World
The giant fortune of the giant Ninh Binh is secretive, vegetarian, and built the largest temple in Vietnam
The tycoon is secretive, living a simple life
Mr. Nguyen Van Truong, also known as Xuan Truong (SN 1963, Ninh Binh) is a famous tycoon, owner of many private businesses in the ancient capital. He was in the group of entrepreneurs who won the title of "Golden Cup of International Economic Integration" and "Typical Vietnamese Entrepreneur".
The 58-year-old giant lived a very simple life, being a vegetarian for many years. He once said that he was a vegetarian because he saw that this food completely replaced normal food and was suitable for him. He is quiet and rarely appears in front of the press. Even with close journalist friends, he refused to take pictures. He believes that what he does for the people of his homeland is not a big deal.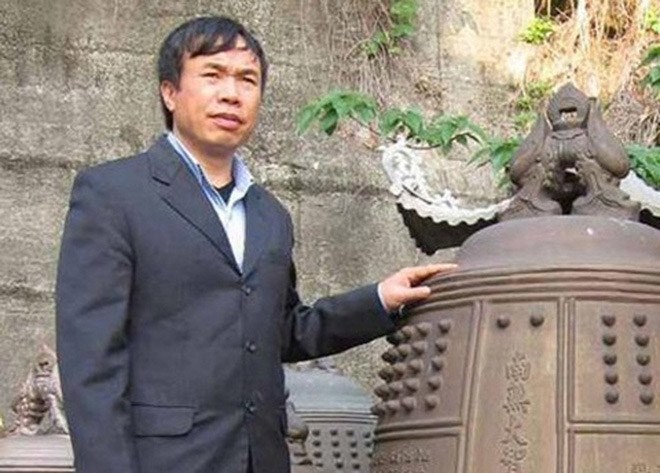 Giant Xuan Truong is a man of few words and has a private life.
The greatest joy in the life of businessman Xuan Truong is seeing the people of Gia Vien (his hometown – PV) have a stable job, life is improved when Bai Dinh pagoda tourist area and cave complex Trang An comes into operation. In an interview with the press, he confided: "Someone has correctly concluded that: Giants can only eat 3 meals a day. The difference is what they will leave for life. And what's left behind, if it's really precious, it doesn't need to be exaggerated, it's still precious".
This is an immortal saying, associated with the career – life of the giant who is admired and loved by thousands of people in the ancient capital.
Holding a huge fortune
Over the years, Mr. Xuan Truong has invested trillions of dong in famous tourist areas in Ninh Binh and Ha Nam. Specifically, in 2006, he strongly invested trillions of dong in Trang An tourist area – Bai Dinh pagoda. In 2014, the pagoda was recognized by UNESCO as a dual world heritage site and ranked as a particularly important national monument by the Government.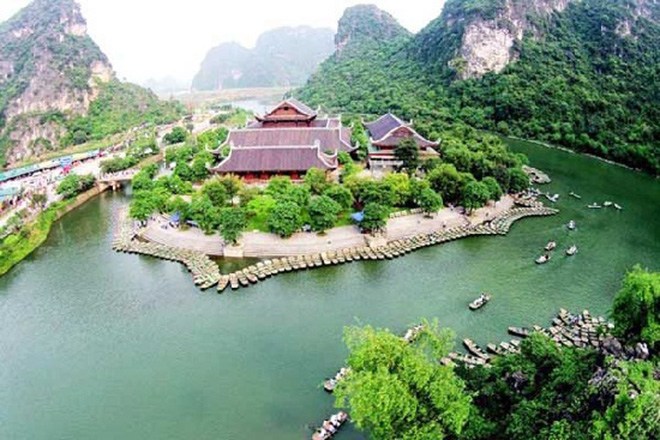 Trang An – Bai Dinh tourist area invested and built by Mr. Xuan Truong.
Bai Dinh is a famous pagoda with an area of ​​539 hectares, has many records in Asia and Vietnam: has the largest gilded bronze Buddha in Asia, the largest bronze Maitreya Buddha in Southeast Asia, bronze bells. The largest in Vietnam with 36 tons, the most Arhat statues in Vietnam with 500 greenstones about 2m high, the largest jade well in Vietnam and the largest number of Bodhi trees in Vietnam…
Next to Trang An – Bai Dinh, the giant Ninh Binh has quietly invested about 11,000 billion VND and built Tam Chuc tourist area (Kim Bang, Ha Nam) with the dream of making this complex a world heritage site. . He once said that if Bai Dinh has the architecture of a large temple, Tam Chuc – Ba Sao will have hundreds of pagodas and towers with thousands of Buddha statues after completion.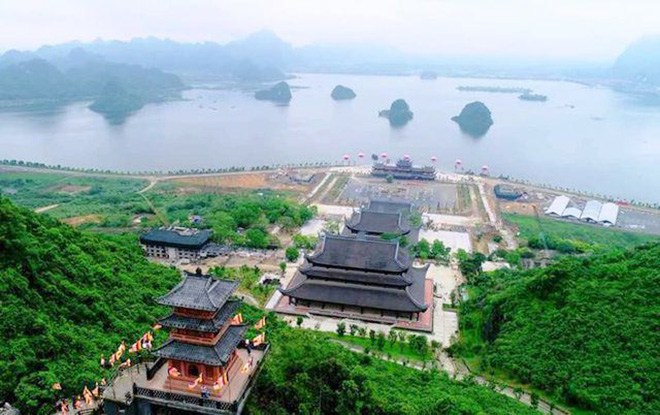 This project covers an area of ​​5,100 hectares, including functional areas. In 2019, the resort was put into operation to serve the World Buddhist Festival and serve tourists to admire and visit the resort. Currently, this is an attractive place for domestic and foreign tourists, especially before – after the Lunar New Year.
In addition to two big projects in Ninh Binh and Ha Nam, the giant born in 1963 also spent 100,000 USD to personally go to India to receive jade relics back to Vietnam. When he arrived at Noi Bai airport (Hanoi), he immediately rented 3 luxury cars carrying relics and monks to Ninh Binh. He also invested 200 billion to complete a 5-star guesthouse with classic Asian style with an area of ​​​​20,000 m .2. This guesthouse has a high-level conference room and dining room that can accommodate 1,000 guests.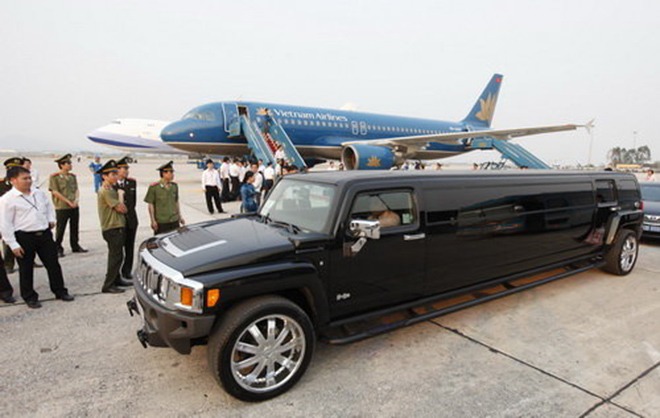 The giant born in 1963 also spent $ 100,000 to personally go to India to pick up the relics of the jade to return to Vietnam and then hire 3 luxury cars to carry the relics and tall tanks from Noi Bai airport (Hanoi) to Ninh Binh.
You are reading the article
The giant fortune of the giant Ninh Binh is secretive, vegetarian, and built the largest temple in Vietnam

at
Blogtuan.info
– Source:
Soha.vn
– Read the original article
here