Thế Giới
The President of Ukraine revealed the untold story behind the order to lay down arms in Azovstal
President Zelensky revealed that Ukraine had quietly asked the West to provide weapons to help relieve the soldiers at the Azovstal steel plant in Mariupol, knowing that this effort was impossible.
In an interview with Ukraine's 24 news agency on May 21, Ukrainian President Volodymyr Zelensky revealed little-known details behind the disarming of the country's armed forces at the Azovstal plant.
Zelensky said that the soldiers of the Ukrainian army and the Azov Brigade inside the factory only accepted to let go of their guns after receiving orders from Kiev. "These people have received a signal from the military that they have every right to go out and save their lives," the Ukrainian president said.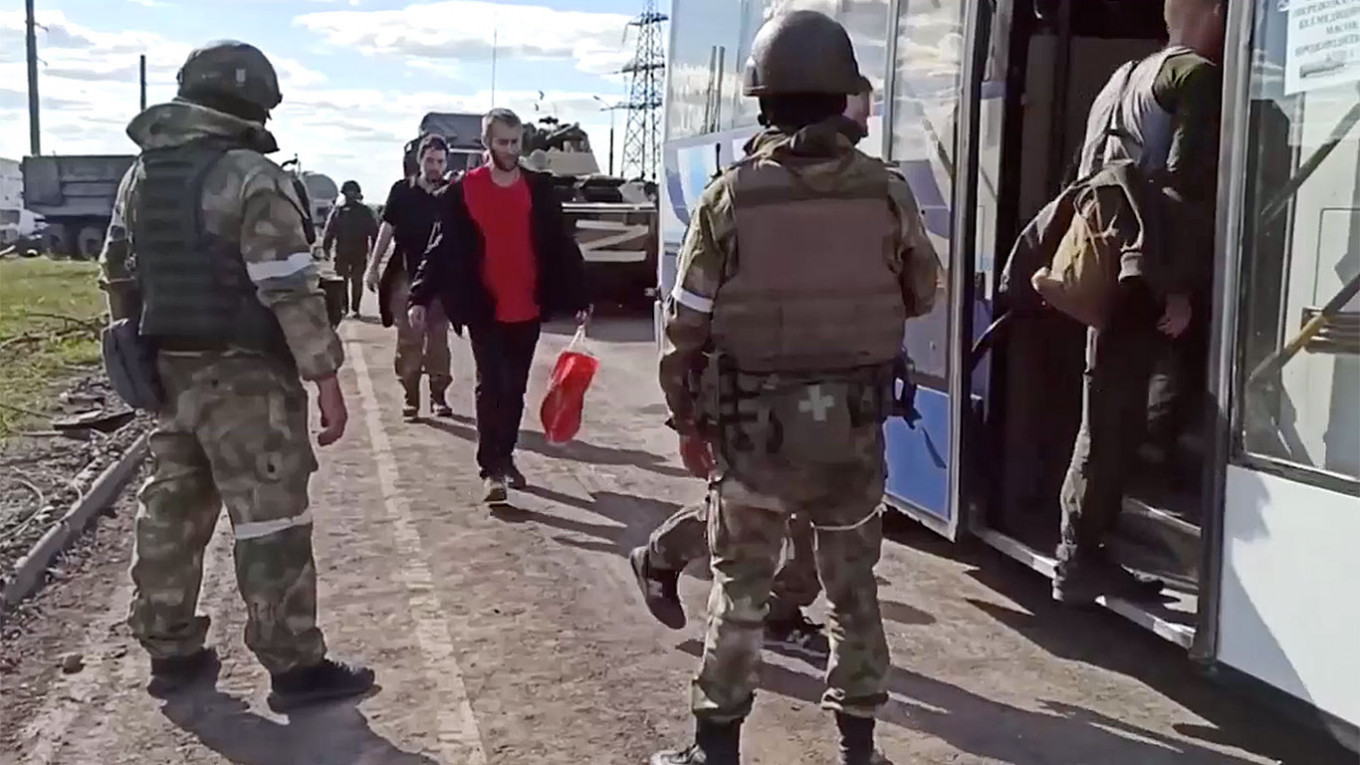 The order came after Ukraine and Russia reached an agreement to evacuate all Ukrainian troops from the Azovstal factory. While Kiev calls this operation "evacuating", Moscow sees it as an act of unconditional "surrender".
The fate of these soldiers is unknown, although the Kiev side said it was trying to negotiate a prisoner exchange with Moscow. According to President Zelensky, Ukraine's intelligence services have been monitoring what he describes as "the process of the retreat of the guards in Azovstal, in preparation for dialogues, exchanges, …".
"We'll take them home," the 44-year-old asserted, but acknowledged that much depends on whether the United Nations, the Red Cross and Russia follow through on their commitments. are not.
Zelensky also revealed that, although efforts to relieve the soldiers still entrenched inside the Azovstal steel plant by military means are impossible, Ukraine is still negotiating with foreign partners to provide the necessary equipment. weapons that allow the military to access the factory from the outside.
In addition, the Ukrainian army has been carrying out a risky operation for several weeks to support the "last fortress of resistance" in the city of Mariupol.
"Many people, many of our pilots died. Our heroes know that mission is extremely difficult and almost impossible – flying to Azovstal, bringing medicine, food, water. , evacuate the wounded," said President Zelensky. "We did all this. They flew there, resupplying food, water, weapons and doing evacuation missions. They really are heroes."
Earlier, on May 20, Russia announced that it had completely controlled the city of Mariupol after 3 months of intense fighting. On the same day, the Russian Defense Ministry said 2,439 Ukrainian soldiers had laid down their weapons.
On May 21, the Russian Defense Ministry said that Minister Sergei Shoigu had reported the results of the operation to President Vladimir Putin. "The operation has ended and the industrial zone and the city of Mariupol have been completely liberated," said Russian Defense Ministry spokesman Igor Konashenko.
Vietnamese-English
You are reading the article
The President of Ukraine revealed the untold story behind the order to lay down arms in Azovstal

at
Blogtuan.info
– Source:
vietnamnet.vn
– Read the original article
here