Cư dân mạng
World
There are still people defending or attacking me, proving that I still have charm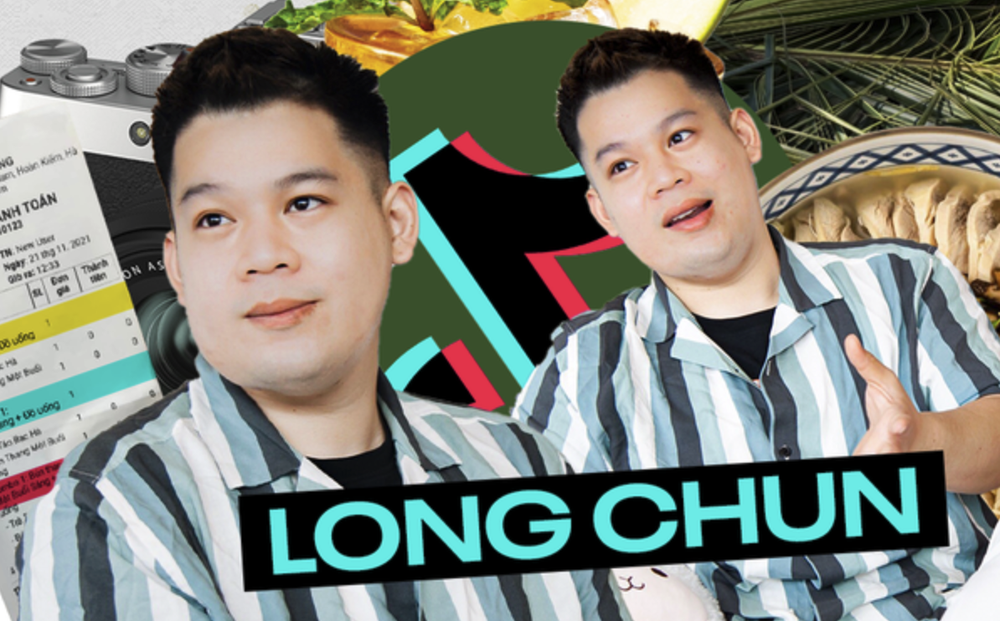 From a person working in the field of art to a business, what difficulties have you encountered?
I myself am a person with a careful, thoughtful and thorough personality, so when I enter a new field, I am not surprised or worried at all. But, when opening a restaurant for the first time, there will certainly appear problems that Long has never encountered, such as the process of making business registration documents, or how to work with ward officials, relationships with How are the neighbors…
A shop opening on the old town cannot exist independently, but also "relies" on the resonance from the neighbors. Not everyone who watches TikTok or knows about me, but Long is very lucky, loved and supported by the uncles and aunts living around. In addition, on days when the neighbor's house is too crowded while my car's parking space is still available, I am happy to help.
Another difficulty, when opening a restaurant, the issue that Long puts most seriously is food hygiene and safety because this factor directly affects the health of consumers. If I do not do well now, the brand will be affected a lot later. The next prerequisite is the attitude of the staff, and the quality of the food, good or bad depends on each person's taste. The more he did, the more things Long broke.
How long have you cherished "One Morning"?
On the occasion of Tet 1 year ago, Long heard his father's confession, that he wanted his bun thang to be known by many people. Although Dad's bun thang is not culinary quintessence, not cooked with superior techniques, but all, each ingredient, each cooking stage comes from the heart of a husband who wants to cook for his wife and children to enjoy. To me, it is a really special dish, a bit clumsy for a man in the kitchen but has great spiritual value.
When I did, Dad was very happy. Up to now, both stores are so crowded, Dad's happiness "contags" to me because I know in my own mind, the opening of the restaurant is not only associated with revenue goals but also food. Spiritual gift for the whole family. Most importantly, my parents' time is limited, so I should do everything to make them happy even though they didn't give birth to me.
However, the celebrity + business opening formula is quite familiar, isn't it?
Why can't we do that? Not only Long, but also other artists and KOLs try their best to let everyone know, the value is spread in society. We earn money so that we can reach higher positions, have a stronger voice, thereby doing good things to help the community. But, first, I have to save myself.
Having experienced illness and despair, I understand and want to be helped in situations that are more difficult than mine. Every day, what Long does, Long wants to have the most money because only money can help them. So, celebrities who do more business, aren't they very progressive people? They try so hard, we should encourage instead of judging why celebrities sell food…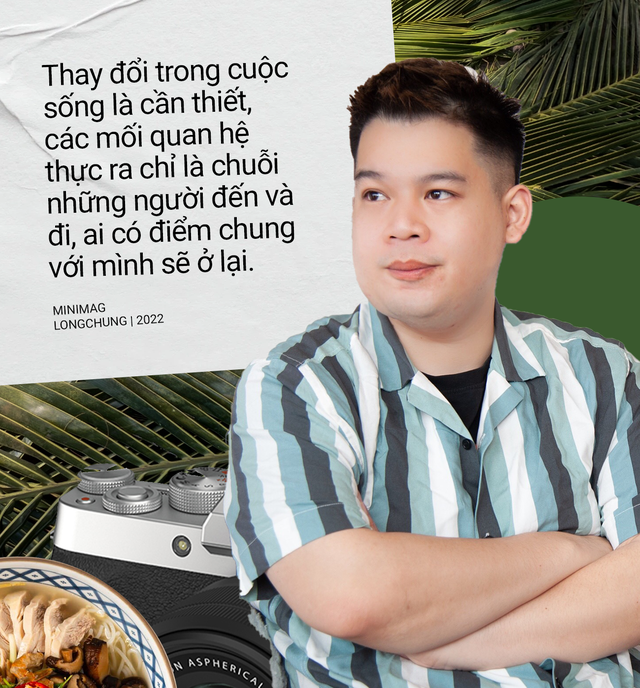 So how much time do you spend with this "spiritual child"?
Because we work as a restaurant, we have to sit together once a week to consider the problems that have happened. Small things like that, including going to events, filming, going to festivals, etc., add up to keep my schedule busy. Therefore, why do many friends say that I have changed compared to the old days, no longer lamenting coffee as before. Indeed, I don't have time, but I still want to go out. One of my "jobs" brings so much money value that if I quit, I'm sorry, that money I can use to solve other things.
Once, I heard an old friend say about me, "This guy is famous for forgetting everyone". In fact, changes in life are necessary, relationships are really just a series of people coming and going, those who have something in common with them will stay. Why don't they think about creating a value together to meet each other, not necessarily going out, drinking, going to bars. For many years, Long no longer went to the bar, because he no longer felt happy.
I want to share it here so that those I need their sympathy, if they read these lines, they can sympathize, and those who say "can't", leave them alone. I'm living and fighting for my own life, I can't let my life get worse because of a few words of the people around me. I will always be grateful to all those who were kind and helped me during difficult times; I'm willing to help if they need it, but if I tell them to take time to comfort and pamper their feelings, I refuse.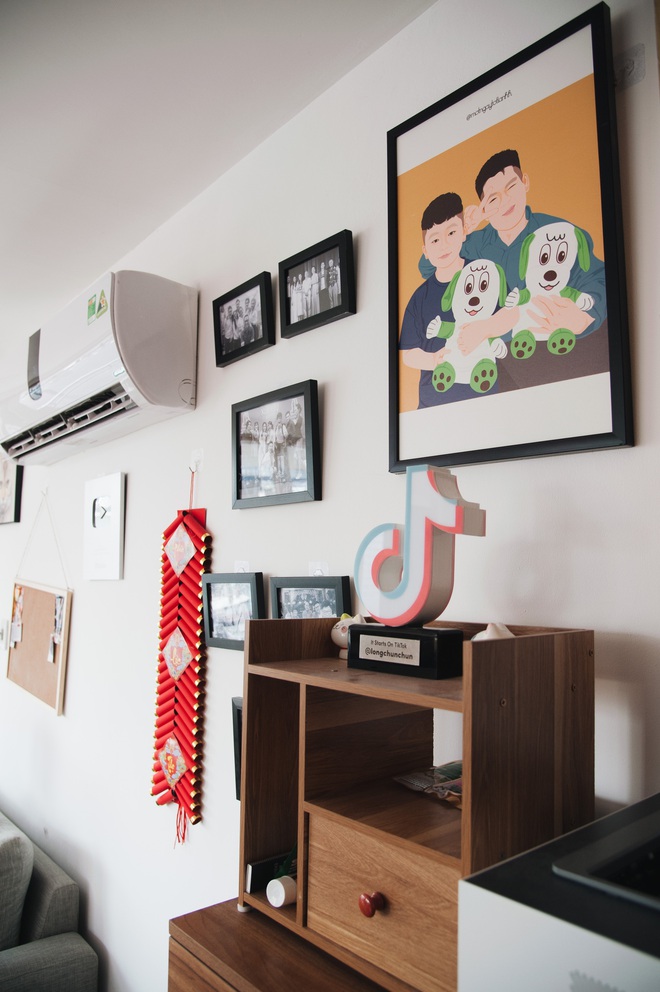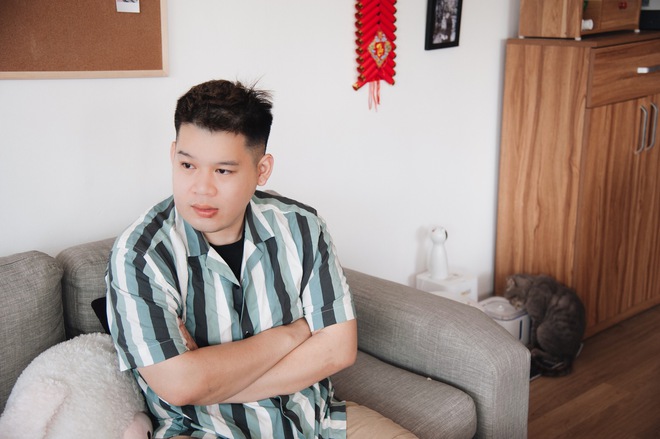 Doing so many things at once, do you feel exhausted?
Sometimes, I know I'm being hugged too much, but that's just who I am. It's funny to say that I'm hard-working, but it's definitely true. In fact, I don't have much time in the day for entertainment and fun, so from time to time, Long has to reward himself with 2 days of rest from far away to "refresh" himself, to a place with less people. , do nothing to calm down, "remove" all the pressure in your head.
There were days in the past when I had no job, no money, so much free time. Not having money will create many consequences from work, needs in life to the eyes of people looking at you. Obviously, now that I am the owner of a channel with many followers, the owner of a restaurant, the director of a company, I receive a certain amount of respect.
So, even if I had to squeeze out my younger years, at least later on I wouldn't regret that I didn't give my best. Long cherished a "need", until I was 40-45 years old, I just wanted to have fun, no longer need to work, don't need to go on social media to say anything, have a passive income, enjoy what I have paid. price, trade-off at a young age.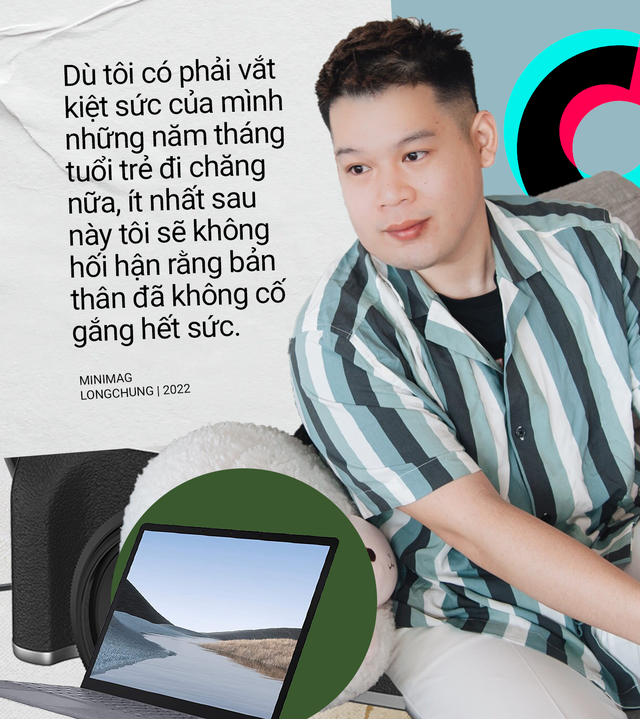 When it comes to income, what does Long Chun say about the recent controversy?
The scariest thing for an Influencer like us is that no one talks about you anymore, even if you publicize how much you earn a month, what value you create for society. Just mentioning that, I already think of the two words "terrible"! There are still people who defend me or attack me, proving that I still have charm.
However, it can be seen that today's famous TikTokers are easy to publicize specific numbers?
In fact, the issue of income will be sensitive to sensitive people and insensitive to insensitive people. Simply because I don't lie, I'm not afraid, it's only weird when you lie. Long wants to spread the message that you guys can suddenly become famous one day and from there, I earn a big income. It's not just luck that we've discovered what we've been loved for by our audience.
Long himself has given up 5 times 7 times in the digital media marketing industry, uploaded a lot of videos but no views. As for the current experience, I believe that more opportunities will come to those who don't give up; When they know their exact income, they will be motivated to work harder.
Of course, there are also people who say they lie, gossip, make up, I say frankly those people will never make money like Long in the present as well as in the future because they are negative people. I have to live for myself and the words on the internet, I'm so used to it.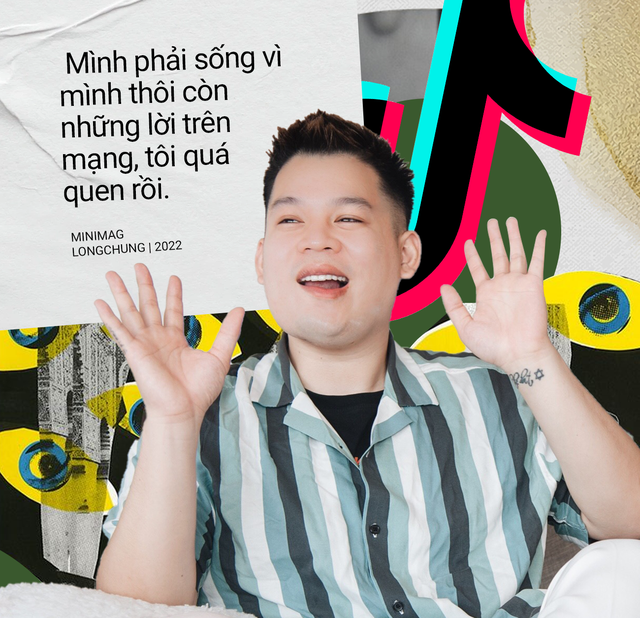 So is Long Chun a person who is always positive?
God gives me positivity and joy, but no matter what Long does, emotions sometimes get overdone and really aren't necessary. You may be familiar with the image of Long Chun shouting "max volume" on the livestream, but after turning off the cam (camera – PV), I sat panting because I had "spent" too much energy.
People can't see my negativity, but when I'm negative, I'm too negative. Long often puts on a lot of pressure even though things don't need to be like that. The happiest time of my day is when I shower and go to bed at night. In fact, what people see me as positive is only a small corner, but there are 24 hours in a day!
Thank you for the chat!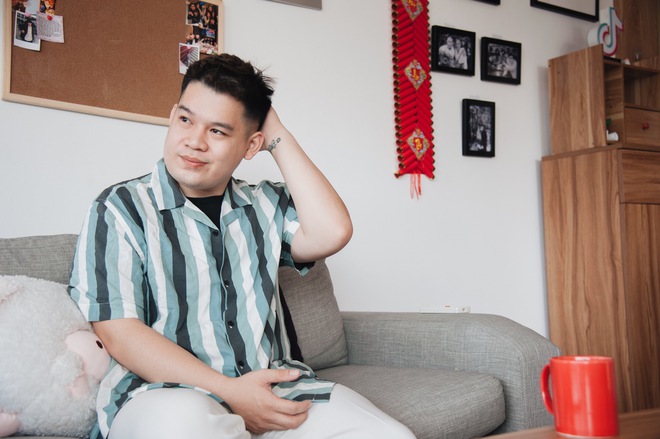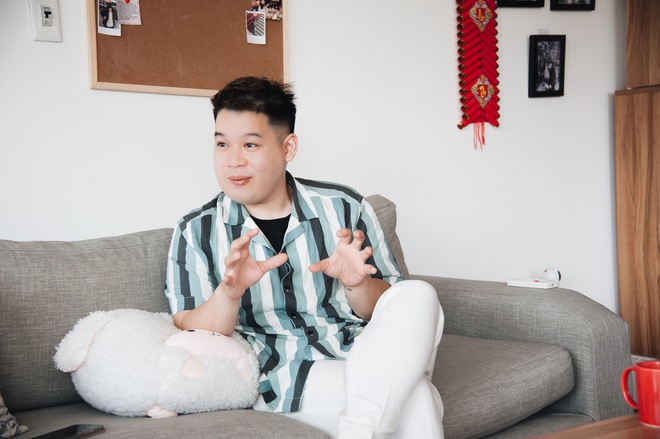 https://cafebiz.vn/tiktoker-long-chun-mo-nha-hang-van-co-nhung-nguoi-benh-vuc-hay-tan-cong-minh-chung-to-minh-van-co- suc-hut-20220521163900563.chn
You are reading the article
There are still people defending or attacking me, proving that I still have charm

at
Blogtuan.info
– Source:
Soha.vn
– Read the original article
here