Falling in love to become husband and wife is already difficult, but "keeping the fire" in marriage is even more difficult, especially for celebrities who live in the flashy world of showbiz. Some people can't escape the temptation that causes their marriages to fall apart, some people are busy with a series of projects and constantly have to be away from home and lose their home.
However, there are still couples who not only thrive together in their careers, but also build a home that is always full of happiness. Let's find out their secret to "keep the fire" together!
Cam Ly – Minh Vy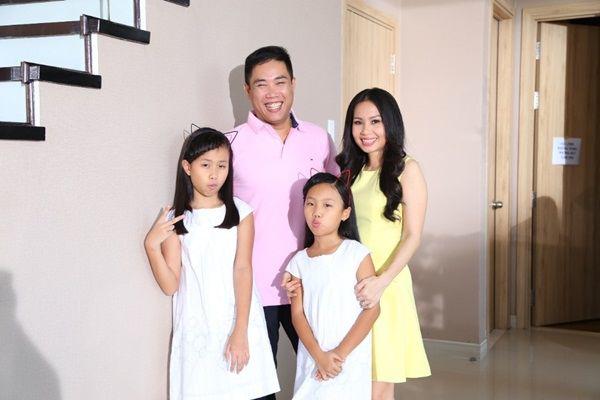 Cam Ly married musician Minh Vy in 2004 and the couple has 2 princesses together. For the couple Cam Ly, a marriage that can be sustainable and happy for nearly 2 decades is probably all thanks to the two words "respect". They always put respect for each other first and never impose their opinions on each other.
Not only that, the golden rule in the married life of the couple is "when one string is tight, the other string must be loose". That is, once the two argue about something and there is a risk of quarreling, Cam Ly will keep quiet, wait for it to cool down, and then continue to discuss with her husband and vice versa.
Thuy Hanh – Minh Khang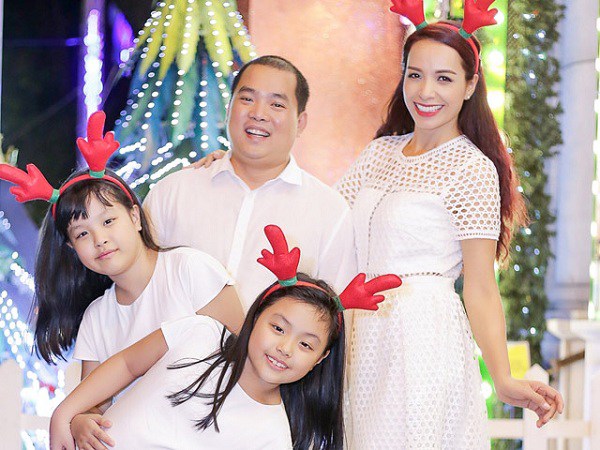 16 years together, musician couple Minh Khang and model Thuy Hanh are admired by many people for their happy life family fullness. Talking about the topic of "keeping the fire" of marriage, Thuy Hanh said that the broken relationship between husband and wife is because each person pursues their own selfishness, or "keeping the fire" only comes from one side, not from the other. both sides.
For a happy family, each person must reduce their own selfishness, for us, for us, to do everything from both sides. Moreover, a woman needs to know how to arrange and change for the family such as changing the tree, the corner of the table, etc. so that her home is always fresh.
Thanh Thuy – Duc Thinh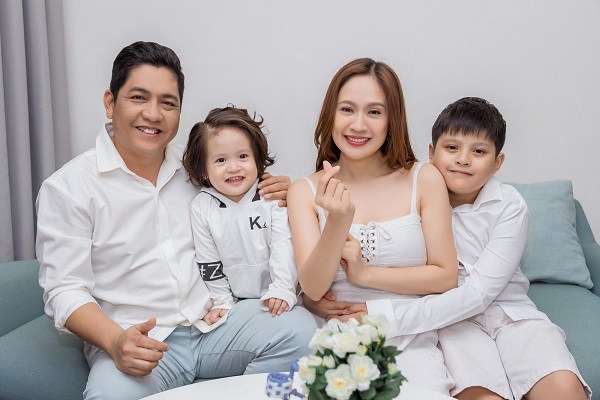 After 14 years of working together, actress and producer Thanh Thuy and her husband, director Duc Thinh, have experienced all the joys and sorrows of married life. Revealing the secret of "keeping the fire" of family happiness, director Duc Thinh said, the lesson he has learned is that in marriage, women need the most love and care from their husbands, while men need be respected.
With Thanh Thuy, she said that she is always the one who "keeps the fire", connecting family members. She is always the one to organize family outings, reminding her husband to spend time with her children, teaching her children to study, reminding her to call her father when he is away from work, etc. Perhaps, what makes Thanh Thuy unhappy with her husband the most. That is, he does not spend much time with his children and always waits for his wife to remind him.
Luu Huong Giang – Ho Hoai Anh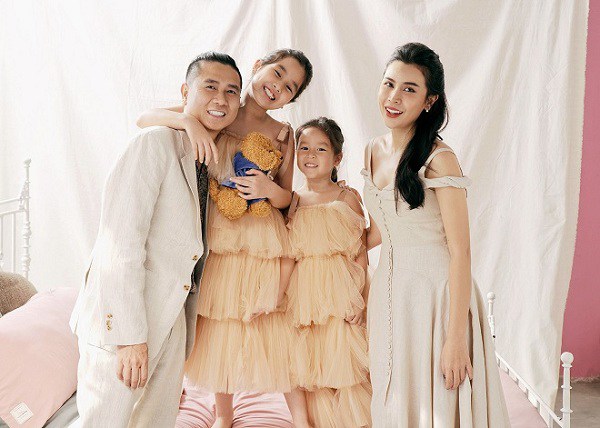 As of 2022, husband and wife Luu Huong Giang and Ho Hoai Anh have been together for more than 13 years. However, their marriage was not always "sweet rice soup", specifically, both were divorced but then reunited because they realized they couldn't live without each other.
Talking about the secret to helping the two stay strong over the years, the Nam Dinh-born female singer said the principle of keeping the fire of her marriage is to understand and sometimes forgive each other in order to be more empathetic. She always tries to build her self-worth by skillfully showing her care at the right time, at the right place, at the right time…
Besides, the singer also always tries to do her duty well, take care of her children, balance her own career and not forget to improve herself. On the other hand, Hoai Anh is always proactive, trying to nurture his family without his wife having to remind him.
Lam Vy Da – Hua Minh Dat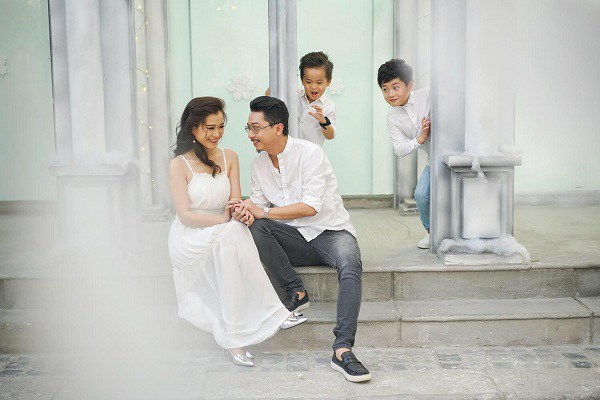 It's been 12 years since Lam Vy Da and Hua Minh Dat have been in the same house. The two have experienced many bitter flavors, joy and anger and so far, what they have received is the word "happiness".
Having gone through many difficulties, the secret to a long and happy marriage of the Vietnamese star couple is respect, sharing and sympathy for each other. Besides, Lam Vy Da also said that in order to "keep the fire" for her home, she always tries to cook delicious meals, organize anniversaries and birthday parties for family members. .
Thu Trang – Tien Luat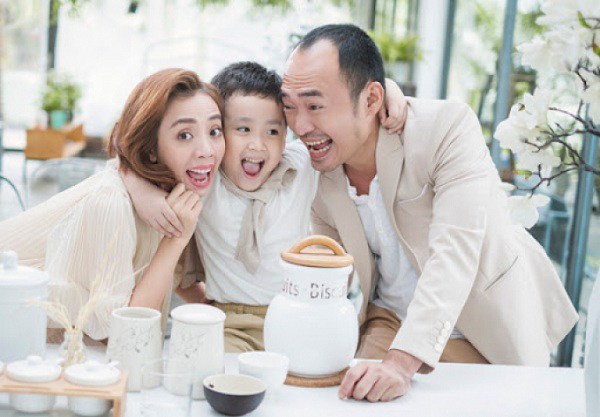 Husband and wife Tien Luat – Thu Trang, although they have been together for 11 years, they still often give each other affectionate and affectionate gestures like when they were in love. And the secret to keeping the fire of Thu Trang's marriage happiness is sharing.
Besides, because they both work in the entertainment industry, both husband and wife can sympathize and understand the difficulties in the profession and in life for each other. In addition, his son Andy also helps to strengthen the bond between the two.
You are reading the article
Thuy Hanh knows how to cultivate, Lam Vy Da keeps her husband through her stomach

at
Blogtuan.info
– Source:
Eva.vn
– Read the original article
here