Two clear changes of Lang Son
On the afternoon of May 20, the delegation of the Ministry of Information and Communications led by Deputy Minister Nguyen Huy Dung worked with the People's Committee of Lang Son province on local digital transformation. Lang Son is one of the provinces where the Ministry of Information and Communications has dispatched officials to support the implementation of digital transformation.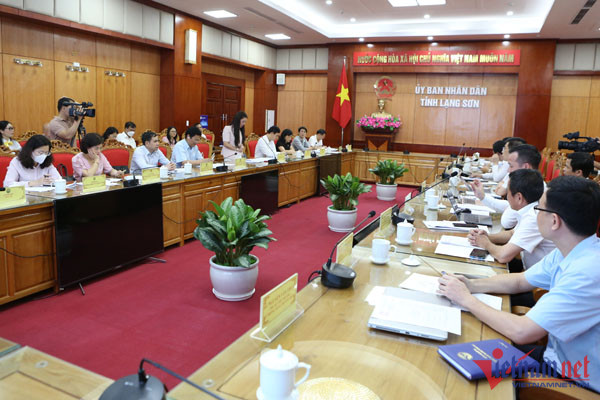 Speaking at the meeting, Vice Chairman of Lang Son Provincial People's Committee Doan Thu Ha affirmed that promoting IT application and digital transformation is of special interest to the province. The resolution on digital transformation of Lang Son province to 2025 with a vision to 2030 has clearly identified five digital transformation pillars of the province, including digital transformation in Party offices, digital government, digital economy, and digital society. and border gate no.
Ms. Doan Thu Ha also said that digital transformation in Lang Son has achieved certain results. The results of digital transformation have had a very strong impact on people's lives, on the implementation of guidelines and policies for local socio-economic development.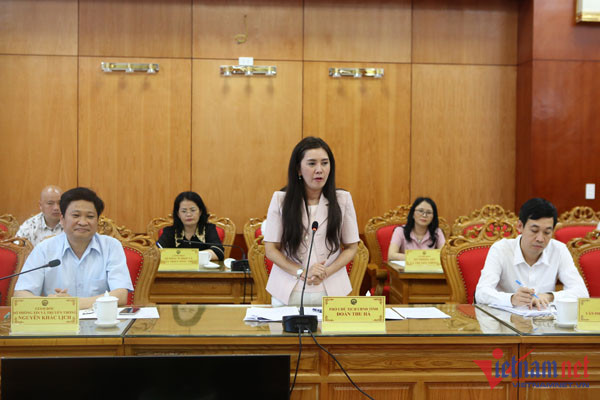 Digital transformation has made a very important contribution to the improvement of the Provincial Governance and Public Administration Performance Index (PAPI), the Provincial Competitiveness Index (PCI) of Lang Son. Specifically, in 2021, Lang Son's PAPI index ranked 4/63 localities, up 33 places compared to 2020. With PCI, last year, Lang Son ranked 36th in the country, up 13 places compared to the previous year. 2020.
According to Deputy Minister Nguyen Huy Dung, in the past 1 year, there are 2 things Lang Son has done very well, that is, the province has issued the entire document system as a "framework" for the next 5 years. Lang Son has also drastically and strongly launched a number of initiatives to brand its local brand so that it can be replicated nationwide. Community digital technology team and border gate no.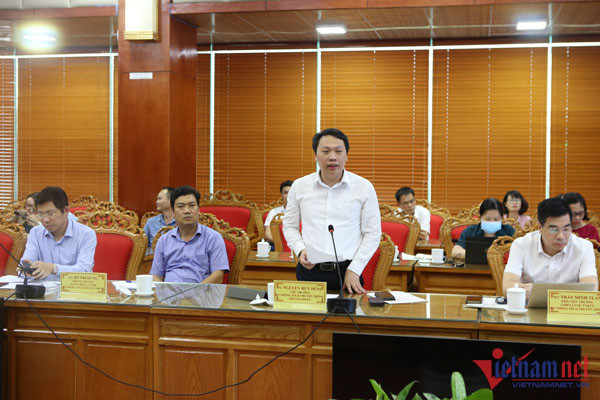 The report of the Provincial People's Committee said that Lang Son has focused on building the Community Technology Team, which is the extension arm of the Digital Transformation Steering Committee from the province, district, commune to village. Consolidated, established 1,684 community digital technology groups with 7,776 members.
Community digital technology teams have been trained in digital skills, installed apps, digital store development, electronic payment account. Being the main force to successfully develop 121,204 digital stores, reaching 61% of households with digital stores; 10,718 buyer accounts; 102. 243 electronic payment accounts reached 54% of the target compared to the plan.
Activities of the Community Technology Group in Lang Son contribute to changing the perception and traditional ways of people and households. This model has been popularized by the Ministry of Information and Communications to pilot and replicate nationwide into a community digital technology group.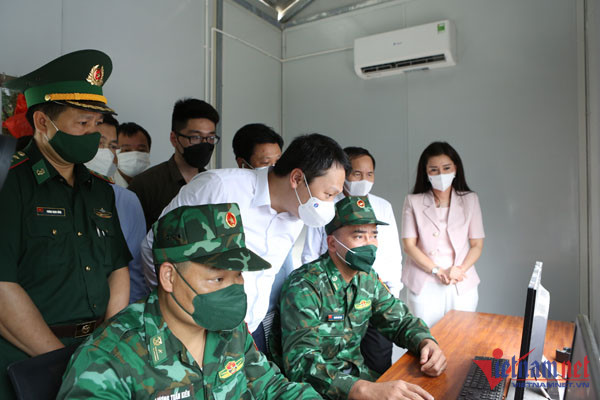 Regarding the digital border gate, from February 21, 100% of trucks passing through Huu Nghi and Tan Thanh border gates have declared online on the digital border gate platform before entering and have been checked by competent agencies and forces. check, monitor, confirm. As of May 18, there were a total of 29,607 import and export vehicles declared on the digital border gate platform.
The digital border gate platform can be replicated for provinces and cities with border gates to serve the management, administration and service of import and export enterprises. Currently, the provinces of Quang Ninh and Lao Cai have worked with Lang Son to deploy a digital border gate platform at border gates in the two provinces.
Digital transformation is a long journey, requiring sustained efforts over many years
However, Vice Chairman of the People's Committee of Lang Son province Doan Thu Ha also pointed out that, besides the achieved results, digital transformation in Lang Son still has problems and difficulties: Applying technology in a part of the people limited, especially in remote areas; IT infrastructure is still lacking in border areas, especially difficult areas; Investment funds for digital transformation have not yet met the requirements…
On the other hand, according to Ms. Doan Thu Ha, some parts of Lang Son's work have been done, but to maintain it, it still requires all levels, sectors, people and businesses to continue making efforts.
At the meeting, the representative of the Department of Informatization, Deputy Director Nguyen Phu Tien raised the issue of improving the efficiency of online public service provision. According to him, Lang Son is one of the leading localities in bringing 100% of eligible public services online to a high level, with the online processing rate reaching 35% (this rate is above the national average). 23% – PV) but still needs to be improved. Therefore, Mr. Nguyen Phu Tien suggested Lang Son in the coming time have solutions to improve and improve the efficiency of providing and using online public services.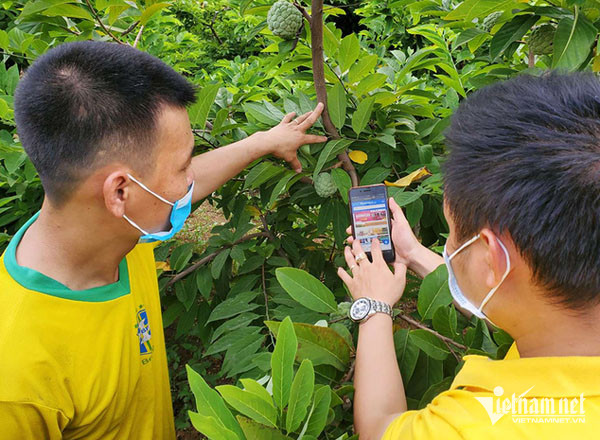 According to Deputy Director of the Postal Department Duong Ton Bao, implementing a plan to support agricultural production households on the e-commerce platform, promoting the development of the digital economy in agriculture and rural areas, Lang Son has had many Households create accounts on exchanges, but in the coming time, the locality still needs to focus on promoting transactions and promoting products so that these accounts can participate in more transactions.
Emphasizing the importance of enterprise digital transformation in digital economy development, Mr. Nguyen Trong Duong, Deputy Director General in charge of Corporate Governance Department, noted that Lang Son should pay more attention to promoting digital transformation for businesses. , especially digital transformation for small and medium enterprises.
Concluding the meeting, Deputy Minister Nguyen Huy Dung pointed out that for a sustainable digital transformation, it is necessary to pay attention to the end result, which is how to make people richer and happier. Digital transformation is a long journey, leading to the final result requires persistent efforts in 5 years, 10 years. "The Ministry of Information and Communications hopes that the leaders of Lang Son province will pay attention and arrange elite human resources for the Department of Information and Communications to have a force to maintain digital transformation efforts in 5 years, 10 years and even longer."said the deputy minister.
Van Anh
You are reading the article
Two digital transformation initiatives under the Lang Son brand

at
Blogtuan.info
– Source:
vietnamnet.vn
– Read the original article
here