Business
With just a simple trick, Shopee beat Lazada on the electronic floor
In addition to the fact that goods are not available in Southeast Asia, logistics is also a big problem, not easy to solve. In 2017, the fast delivery service here was not only expensive but also slow. Users usually take 7 days to receive the goods ordered on e-commerce platforms. Even foreign orders may take 1 year to reach the buyer.
Shopee accepts losses to have users
Shopee's solution is simple and drastic: subsidized prices and free shipping. According to LatePost, some sellers in Southeast Asia said that many users prefer to shop on Shopee over other platforms just because Shopee offers free shipping. Sellers also benefit from delivery subsidies. For example, when a store in Indonesia receives an order over IDR 90,000 (more than VND 142,000), they will be supported with about IDR 50,000 (VND 79,000) in delivery fees.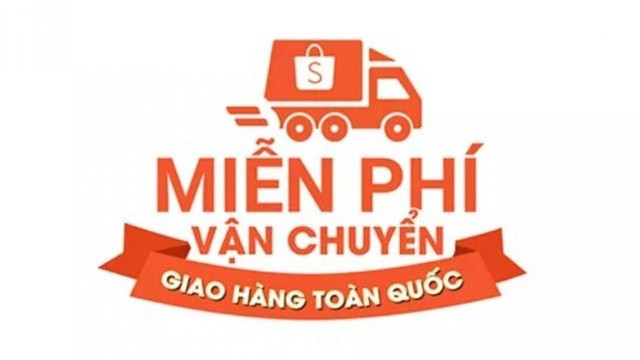 Shopee pours money into shipping in exchange for traffic and sales, directly driving the growth of the local delivery industry. The two largest delivery companies in Indonesia, J&T and JNW, are the two biggest beneficiaries. A J&T employee revealed that the number of post offices increased significantly in 2018. To deliver goods to Indonesia – a country consisting of more than 1,000 islands, J&T also purchased a few more freighters. By mid-2018, most products purchased on Shopee were delivered within 3 days or the very next day. It was this subsidy that made Shopee net loss of 961 million USD in 2018. Total merchandise value (GMV) increased to 10.3 billion USD.
In fact, Lazada used to support shipping fees, but in 2018, after the Alibaba team intervened, Lazada stopped this activity in many countries. Similarly, pouring money into promotional campaigns, marketing, attracting merchants, localizing the platform… are all methods Lazada tried before having Shopee. Many management personnel of Lazada have moved to Shopee to work, contributing to Shopee's strides in logistics.
In the first quarter of 2019, Shopee's app downloads, monthly active users, and user retention rate all surpassed Lazada's, as reported by iPrice. Commenting on this achievement, a middle manager at Shopee said that it is because the opponent has become a "blunt sword".
Persistent cultural conflict
In September 2018, Peng Lei resigned as CEO of Lazada after only 6 months and held the position of Chairman. Lazada Frenchman co-founder Pierre Poignant is the replacement, but, according to LatePost, the real person in charge is Zhang Yong, co-CEO of Alibaba. According to the source, Zhang often takes a 5-hour flight from Hangzhou to Singapore every month to attend meetings for two days.
At that time, the market was still young, Lazada needed a real "street fighter" to take over. During meetings this month, departments in seven countries will report to Zhang. For each country, between 30 and 50 people attended the teleconference, and Zhang made decisions for each program individually. However, sometimes Zhang's management style backfired.
For example, Lisa of the group BlackPink is Thai. On 12/12/2018, Shopee invited BlackPink to perform in Jakarta, attracting crowds to attend. The following year, Tokopedia did the same. Lazada wanted to invite BlackPink to cooperate, but the team at the Hangzhou headquarters couldn't understand why Lazada wanted to spend so much money to invite an almost unknown group in China to perform in Southeast Asia. A Lazada investor revealed that the department had met with Zhang in Singapore but was unable to express an opinion. Finally, they use the funds to advertise on Facebook and Google. This investor also said that because paid advertising in Southeast Asia is cheaper than China, the profit rate will be higher and is ranked better by Alibaba's internal rating system.
Zhang is present in Southeast Asia at least 2 days a month, but his Shopee counterpart is here every day. Alibaba employees in management positions at Lazada are also unable to handle cultural conflicts thoroughly. According to the aforementioned investor, "Alibaba's culture is too strong. They wanted to assimilate local groups but knew no one and soon made themselves enemies of other groups."
Cultural conflicts become a thorny issue for senior management. In June 2018, in a speech, Peng Lei reminded all Alibaba employees to be humble because they still have a lot to learn. "Each country has its own philosophy," she said. After taking the position of Chairman of the Board of Directors, she once again emphasized that Alibaba employees must "maintain a spirit of humility and constant efforts".
Outstanding or exceptionally skilled employees at Alibaba can meet KPIs but don't stay for long. They either run their own business or just use Lazada as a springboard to advance at Alibaba. Therefore, it is not surprising that Lazada's personnel is unstable. Since 2018, the company has lost at least 3 department heads in 4 Southeast Asian countries. That not only reduces Lazada's ability to execute the plan itself, but also affects the level of customer satisfaction. Sellers in Malaysia say that, because Lazada's team changes frequently, it is difficult to form a relationship with them.
Covid-19: New Front
The epidemic spurred faster growth of e-commerce, but benefited Alibaba's competitors. In 2019, Shopee introduced Shopee Mall, where big brands open online stores. The company also invested $192.9 million in marketing and promotion, including the cost of inviting stars like Cristiano Ronaldo as ambassadors.
By mid-2019, Lazada switched to a loss reduction strategy. Some advertising channels share, Shopee mainly buys CPI ads, and Lazada buys CPR ads, reflecting the marketing strategies of the two sides: Shopee still wants to attract users, and Lazada wants to control costs.
Zhang Yong no longer flies to Singapore every month. Alibaba gradually assigns responsibility to others, such as Li Chun, who has been with Lazada for 3 years. Li graduated from Peking University, worked for Chinese eBay and then US eBay, with 12 years of experience. After returning to his hometown in 2014, he joined Alibaba, taking the position of Chief Technology Officer in the B2B division. In June 2017, he was appointed Co-Chair of Lazada Customer, Strategy, Product and Technology Division. People familiar with Li praise him as a dedicated and professional manager, who is humble.
Two years later, Li continued to become the CEO of Lazada Indonesia, right in the darkest period of Lazada. Li spends half of his time in Jakarta. Lazada no longer imposes restrictive partnership conditions on suppliers. The company also actively solicits merchants to gain support from merchants and delivery platforms.
Li's leadership style has paid off. From June 2019 to May 2020, although Tokopedia and Shopee are still the two most popular apps in Indonesia, Lazada's new downloads topped the app market, according to App Annie. In June 2020, Li was appointed CEO of Lazada.
The Covid-19 epidemic poses a big challenge to Lazada. By the third quarter of 2020, the number of monthly Shopee visits is 4 times higher than that of Lazada in Southeast Asia. The blockade order in cities cannot prevent Shopee from investing in large-scale marketing campaigns. Lazada is slower to respond. After the Covid-19 outbreak in Jakarta in March and April 2020, Alibaba is said to have withdrawn all of its employees in Indonesia, becoming the first Chinese company to do this.
Shopee is currently still ahead of Lazada, while Lazada relies on digital initiatives and commerce developments to drive growth this year. Whether Shopee can maintain its advantage or Lazada turns the game around, only the future will tell.
You are reading the article
With just a simple trick, Shopee beat Lazada on the electronic floor

at
Blogtuan.info
– Source:
cafebiz.vn
– Read the original article
here