Business
10 years from engineer to CEO Twitter
"I joined this company 10 years ago, when the number of employees was less than 1000…" Agrawal wrote in a letter to the entire company, which currently has 5,500 employees. "I've been in your position, I've seen ups and downs, challenges and hardships, successes and failures."
When he joined the company in 2011, Agrawal was just a software engineer, only 6 years later, he became the Chief Technical Officer (CTO) of Twitter. The Indian software engineer is the one who applied machine-learning and AI technologies at Twitter to help this platform constantly increase users.
Dorsey, former CEO, former CEO Dorsey said Agrawal is an example of "aspiration and potential" in the development team, with the starting point being "engineers who care deeply about work".
Who is Agrawal?
Born in 1984, in India, Agrawal is passionate about databases and digital information mining. He studied computer science at the Indian Institute of Technology in Mumbai, before moving to the US in 2005 to pursue a PhD in computer science at Stanford University.
During this time, Agrawal was a PhD student at a number of leading US technology companies such as AT&T Labs, Microsoft and Yahoo and completed her PhD thesis in 2012. Agrawal's wife, Vineeta, is also active. industry while leading a biotech venture capital firm Andreessen Horowitz.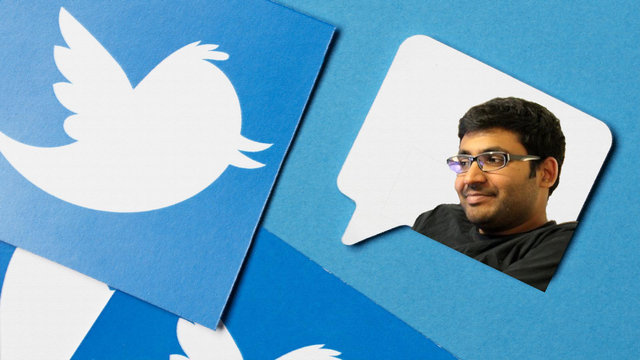 Parag Agrawal has been with Twitter for 10 years. (Photo: Internet)
Commenting on his successor, the former Dorsey leader said: "Parag was behind every important decision that helped turn the company's situation. He is always inquisitive, adventurous, rational, creative, demanding, self-aware and very humble. I have deep faith in his ability to lead the company as CEO."
Becoming a Twitter leader at the age of 37, Agrawal is the youngest CEO among S&P 500 companies and continues to stretch the list of Indian CEOs at the world's top tech companies (Sundar Pichai – Google, Satya Nadella – Microsoft, Arvind Krishna – IBM, Shantanu Narayen – Adobe, VMWare – Raghu Raghuram…
Impressions at Twitter
In 2011, Agrawal joined Twitter and became part of the engineering team overseeing the company's ad technology. Here, the engineering team applied machine learning and AI through database analysis to develop a way to deliver ads to specific users.
Six years later, he became the CTO of Twitter and focused on building the technical infrastructure of the social networking platform through transformation, using the cloud computing services of Google and Amazon.
In December 2019, Twitter launched a decentralized social networking platform research project called BlueSky, and Agrawal acted as a project supervisor. "We believe that empowering more individuals can help better solve community problems, thereby helping more people."
In addition, Agrawal is said to have contributed to many important strategies of the company, such as an integration that allows users to "tip" (donate) content creators on the platform with bitcoins. through the bitcoin wallet service Strike. In particular, Twitter does not charge a commission on funds sent through this feature.
Kevin Weil, a former VP of product at Twitter who moved to Facebook, said Agrawal played an important role in growing the company's core business.
"He's been here from the very beginning, building the early advertising platform, to raising the bar for Twitter and beyond," says Kevin, "It's all technical projects, but affects the 'soul' of the product."
Twitter's executive board has unanimously given Agrawal the position of CEO, and appointed him to the position of the company's board of directors. Dorsey, who will remain on the board until 2022, says Agrawal was chosen because he "is someone who understands the company and its needs deeply".
Challenges await
Although there are only over 200 million users, compared with nearly 2 billion users of Facebook, Twitter has become the world's leading political social networking platform today when gathering a large number of high-class users like politics. experts, KOLs, journalists…
However, that is also the reason why this social network encountered a lot of accusations related to using inflammatory words, false information; congressional concerns about power, division, and censorship of users' freedom of speech. Even Twitter was controversial when it publicly blocked the account of former US President Donald Trump.
In addition, Agrawal also faces the challenge of having a very high goal from the board for Twitter. That is reaching 315 million daily users and double the profit by the end of 2023.
Specifically, in 2020, this social network will reach $ 3.7 billion in revenue, the goal is to reach $ 7.5 billion by 2023, requiring the company to expand more features to achieve this figure. this.
You are reading the article
10 years from engineer to CEO Twitter

at
Blogtuan.info
– Source:
cafebiz.vn
– Read the original article
here